/
5-Minute Wall Art! Monochromatic Rainbow Art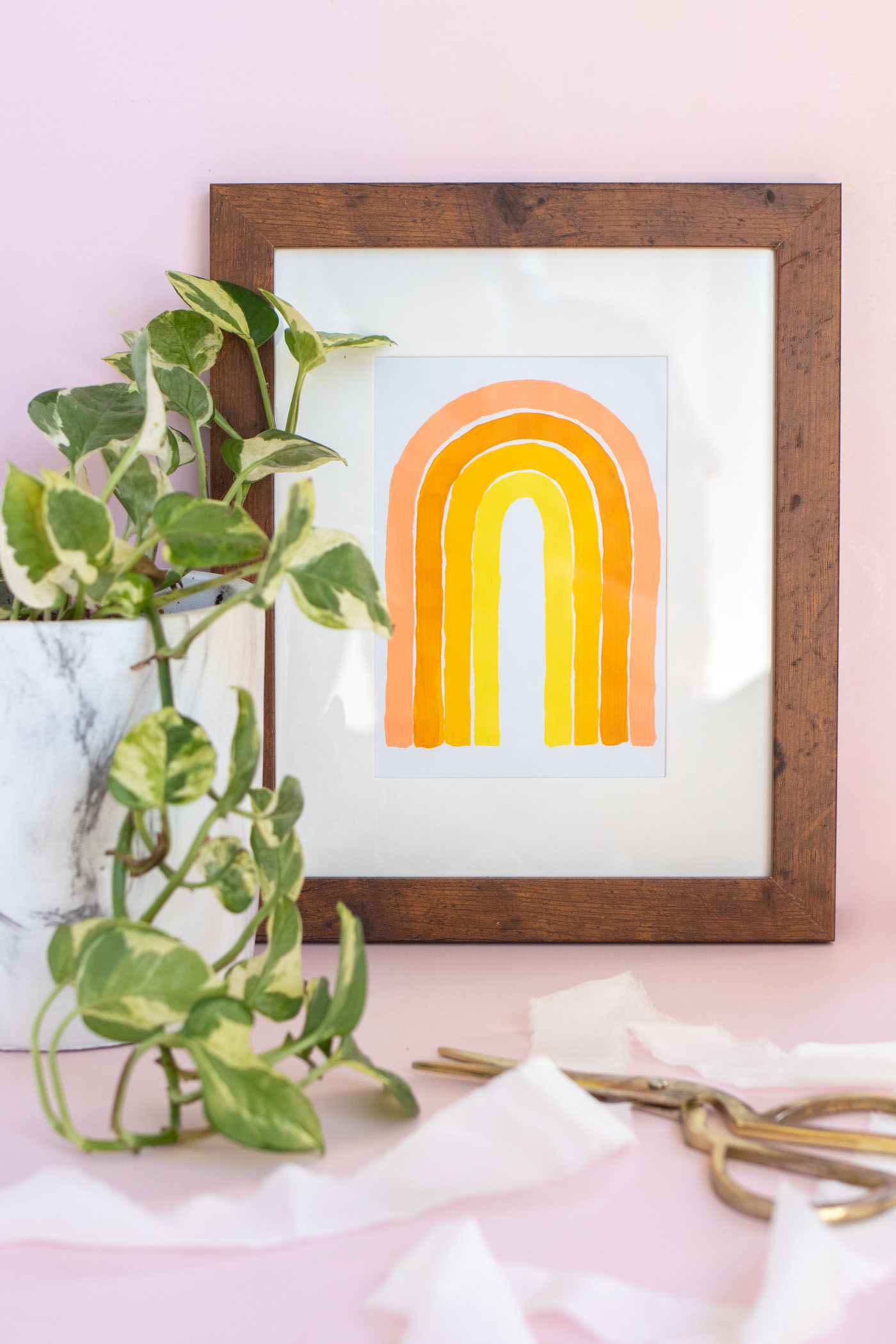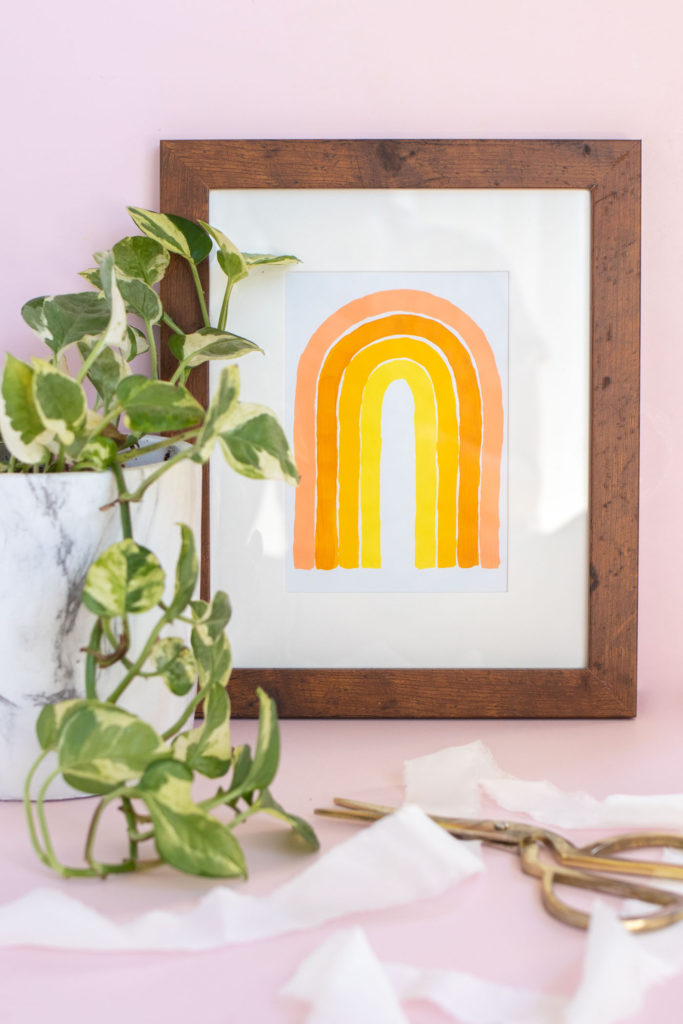 I've always loved paining, so I was excited to just let go this week and make this 5-minute wall art with monochromatic rainbows! As much as I love my ultra-colorful rainbow projects, I also wanted to create this monochromatic rainbow art that best fits our home decor. Decorating this apartment has been a challenge, but I'm excited to add this monochromatic rainbow art to the gallery wall that I'm developing. I made three color varieties, but this yellow monochromatic rainbow is my favorite!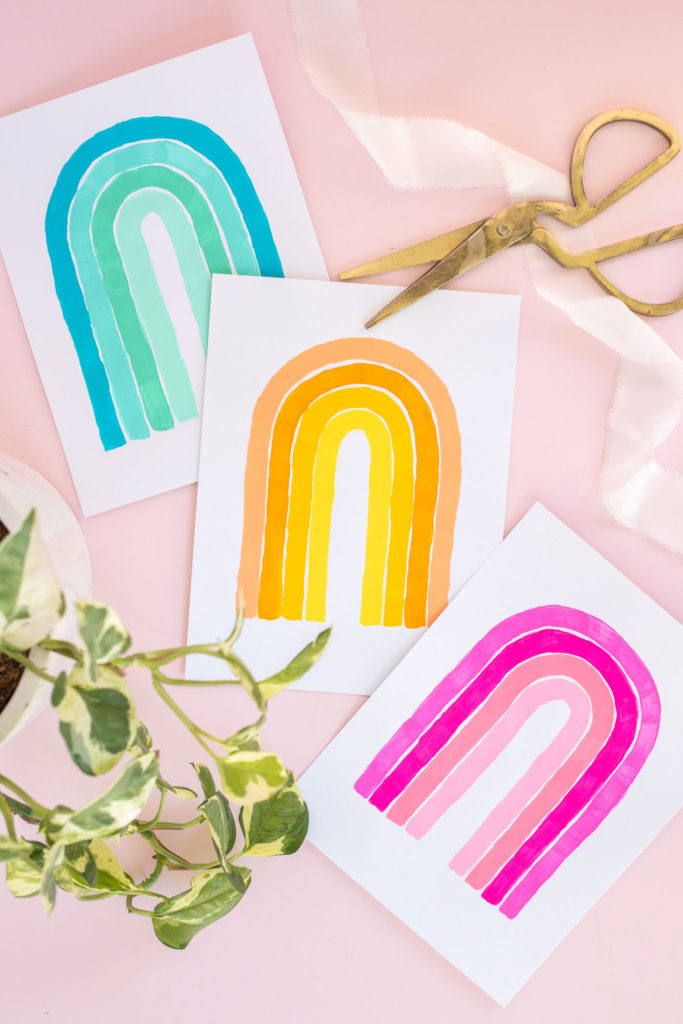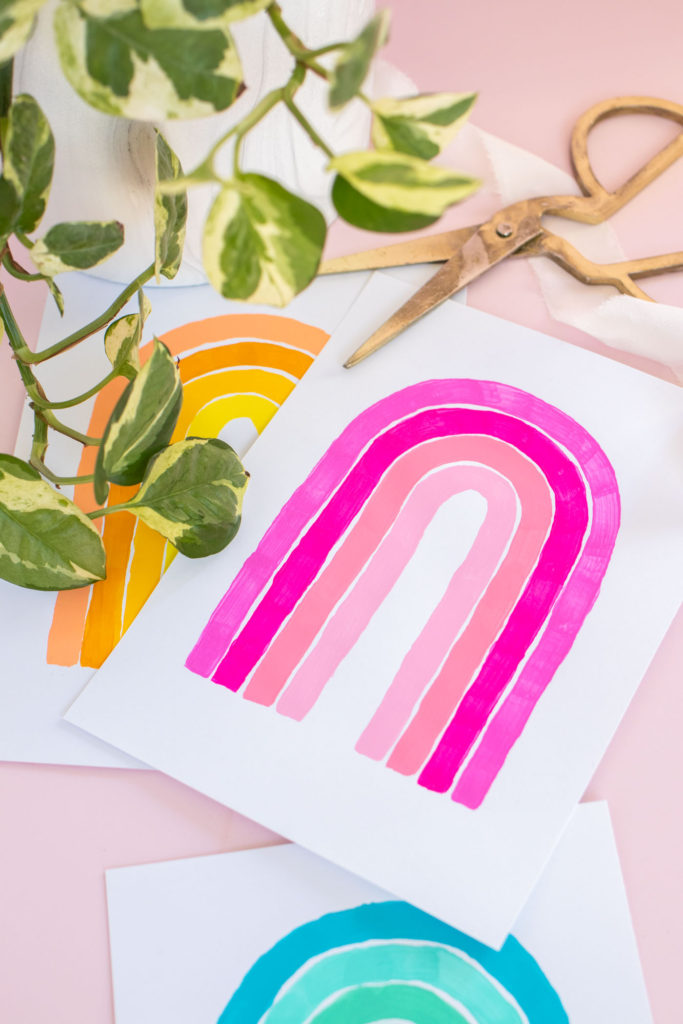 I'm slowly collecting my favorite pieces of artwork to create a gallery wall in our dining room. Anyone else as picky as I am about wall art?? I'm excited to add this as well as other pieces of 5-minute wall art to our gallery, and hopefully I can finally share some updates soon!
What's your favorite color for a monochromatic rainbow?
Supplies:
Cardstock paper
Ruler
Pencil
Acrylic paint, 4 monochromatic shades
Small paintbrushes
Step 1: Cut paper to your desired size (mine is 6 x 8 inches).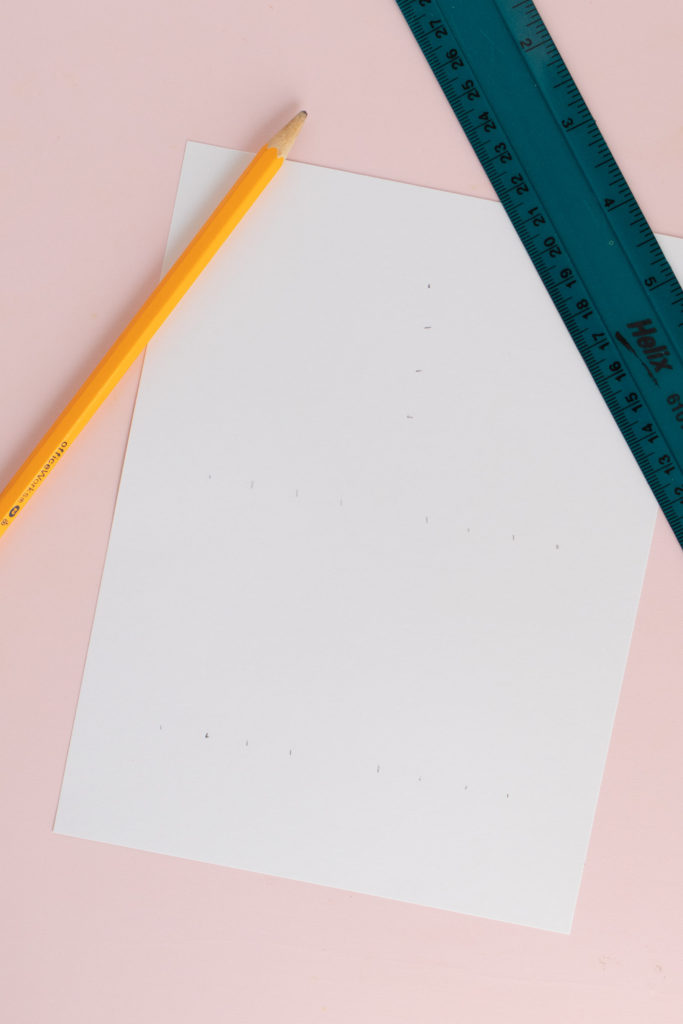 Step 2: About 1 inch from the bottom and sides, make four marks about 1/2-inch apart, leaving 1 inch in the middle. Make the same 1/2-inch-apart marks from the top-middle of the page to make where the rainbow arc will be.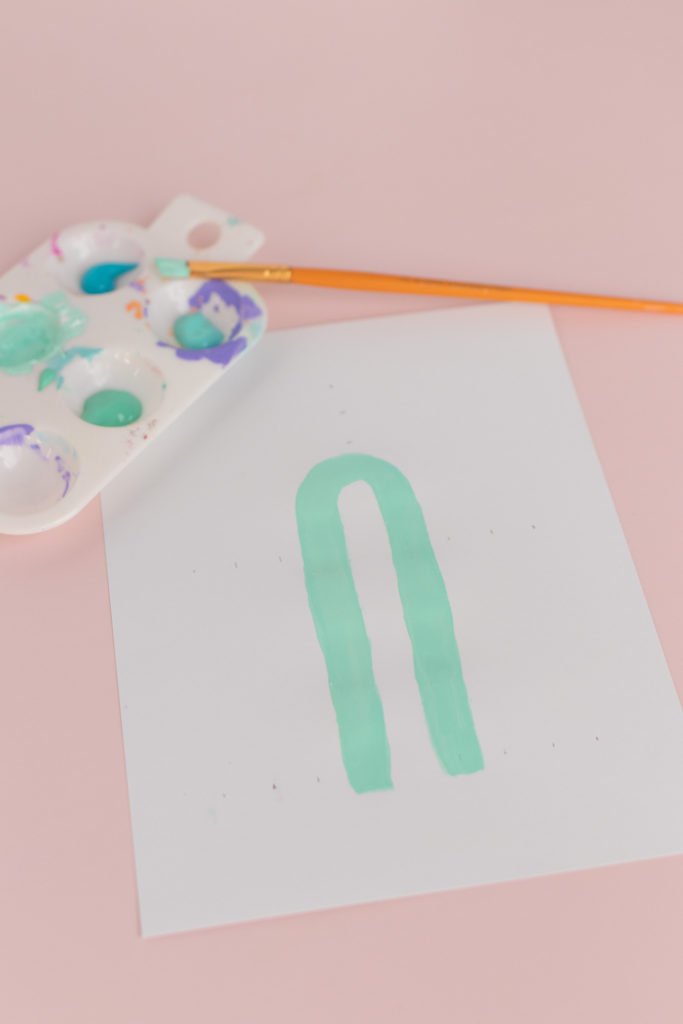 Step 3: With the lightest shade in the middle, paint over the marks and join both sides in an arch.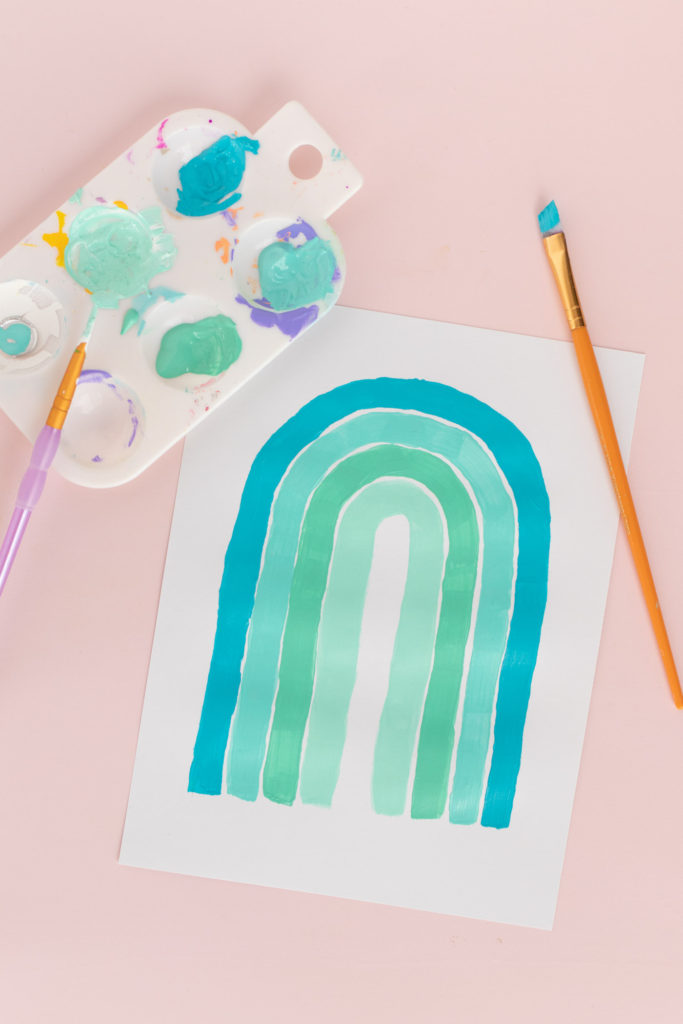 Step 4: Follow the same shape with the remaining colors and apply multiple coats as desired. Let dry completely before hanging.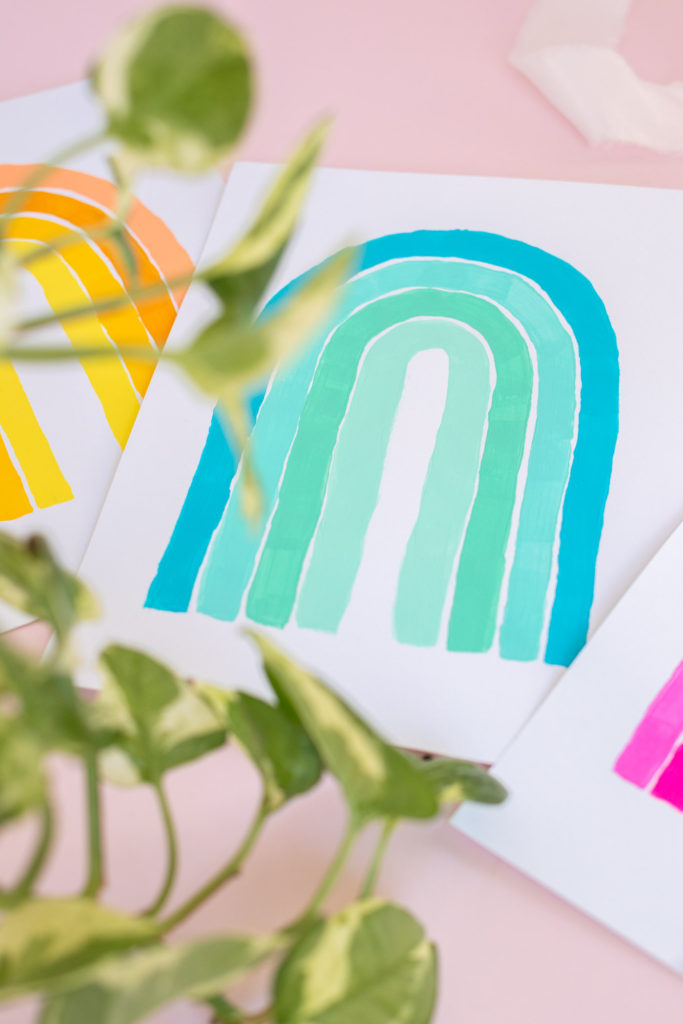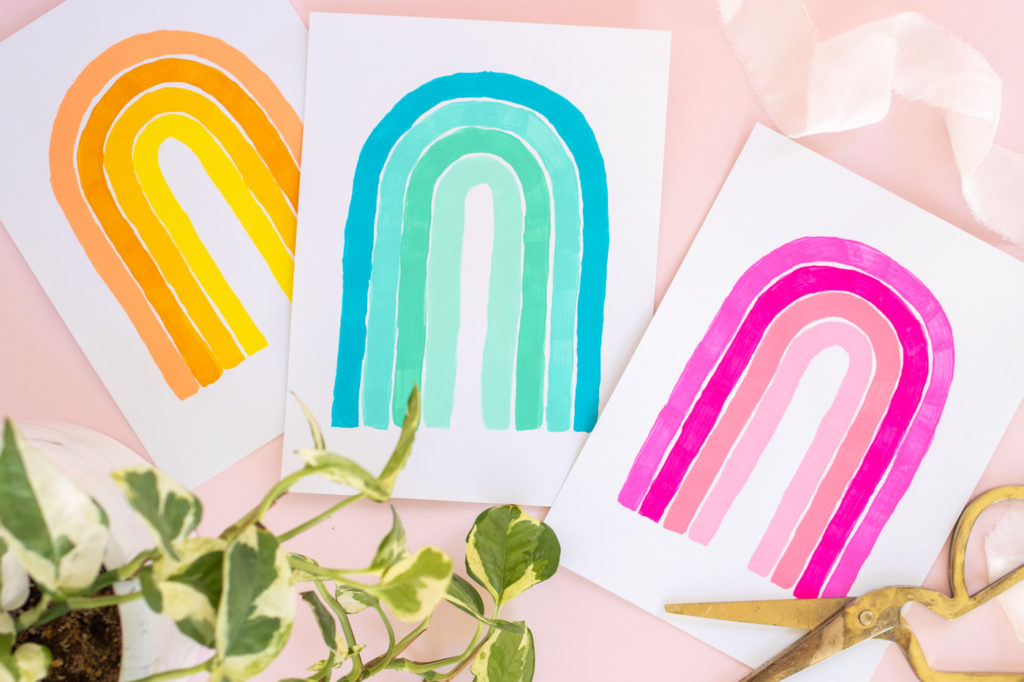 Make monochromatic rainbow art in your favorite colors, and hang it with our without frames for simple 5-minute wall art that makes quite the statement!