/
DIY Simple Taco Banner for a Cinco de Mayo Party!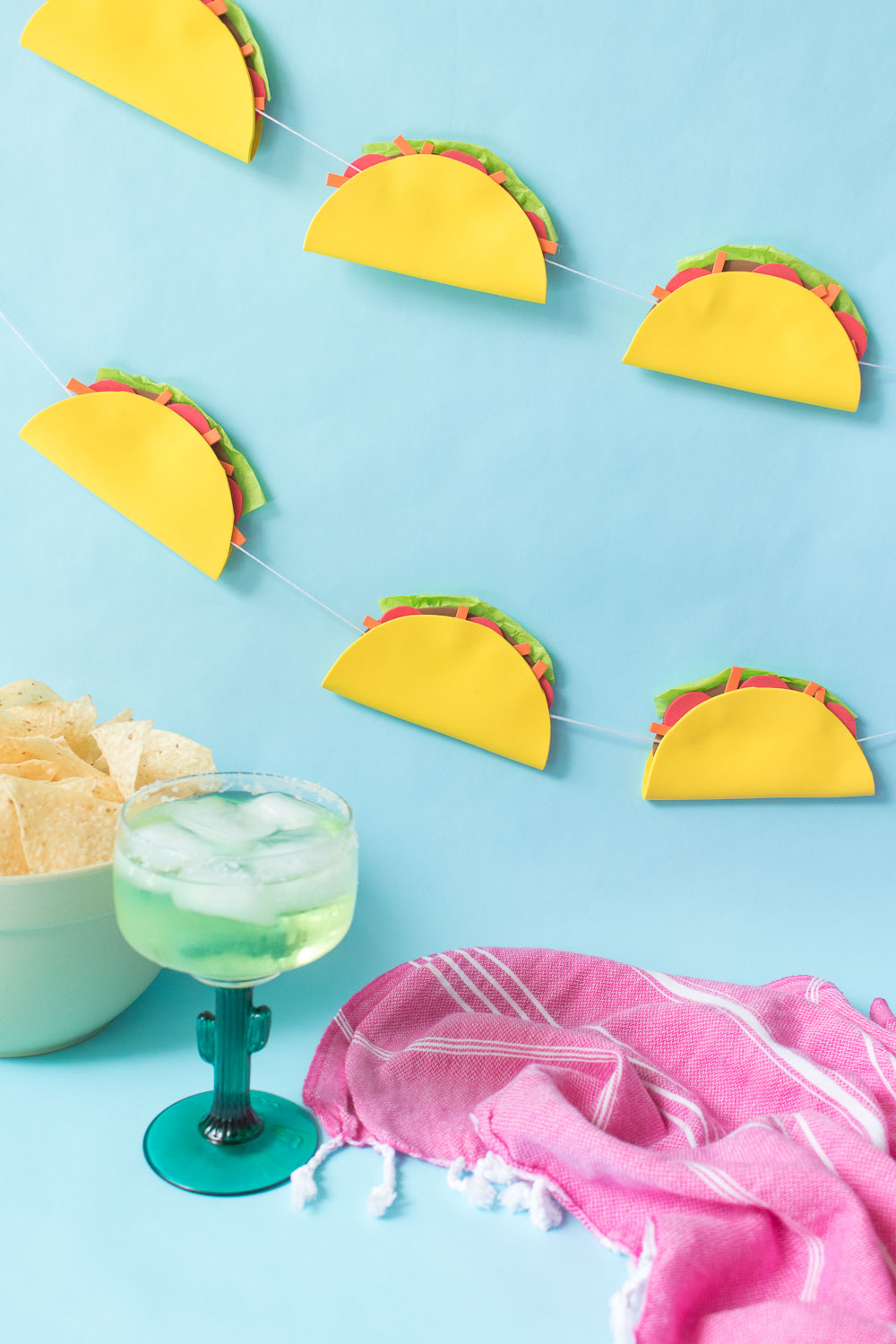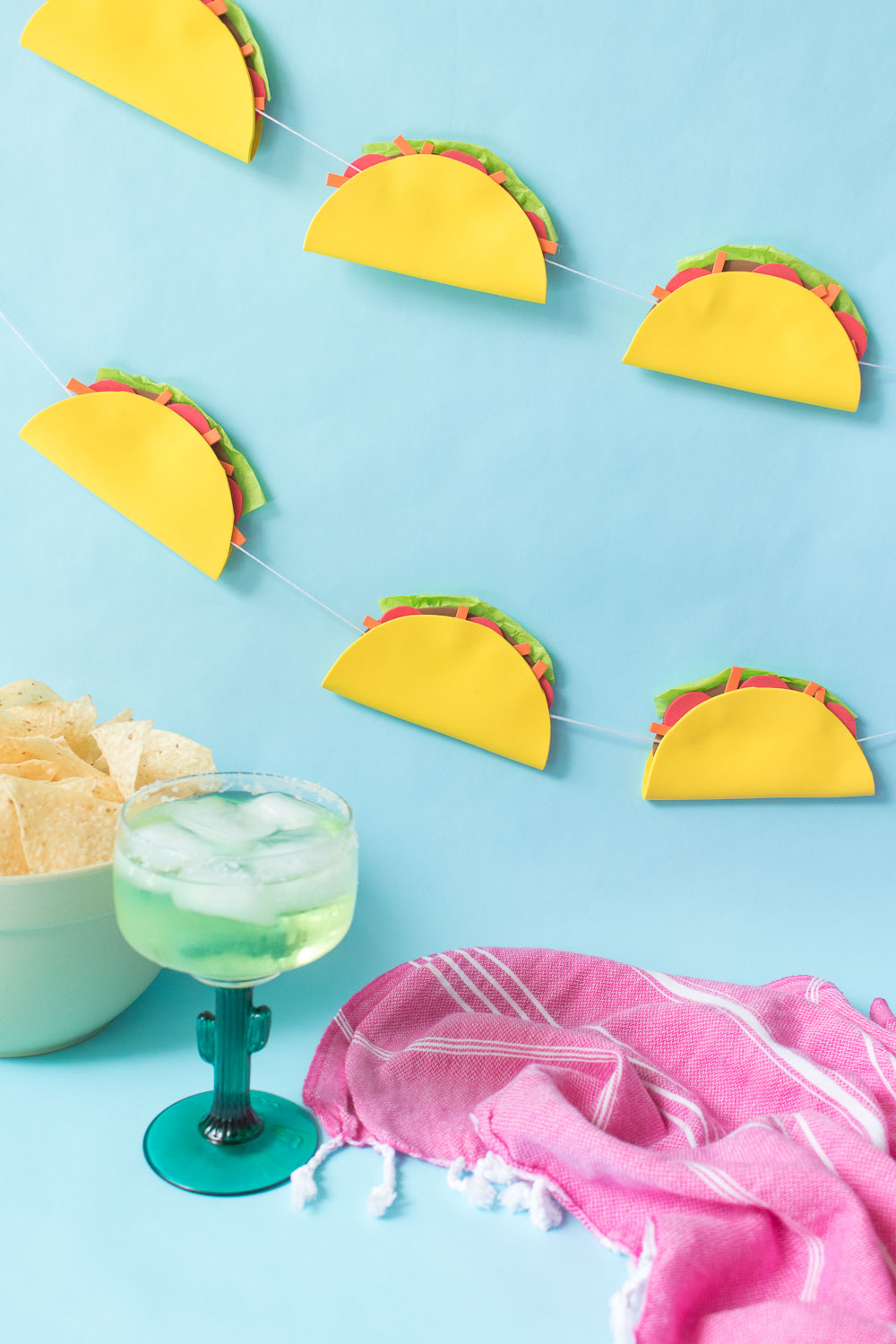 Are you excited to celebrate Cinco de Mayo this weekend?! I think this will call for a day of celebrating with tacos, margaritas, Modelo and anything else we might need for a mini Cinco de Mayo party. It also happens to be Andrew's sister's birthday, so we'll be celebrating that too, of course! In preparation for your Cinco de Mayo celebrations, I wanted to share a simple DIY taco banner you can make as a quick Cinco de Mayo party decoration. Nothing says PARTY like tacos, right? This simple taco banner is made out of a combination of craft foam and tissue paper to make all of the taco fixings. The foam makes it very durable so it will store well for future use, but you can also make this taco banner using cardstock. Maybe I should keep my taco banner up year-round?…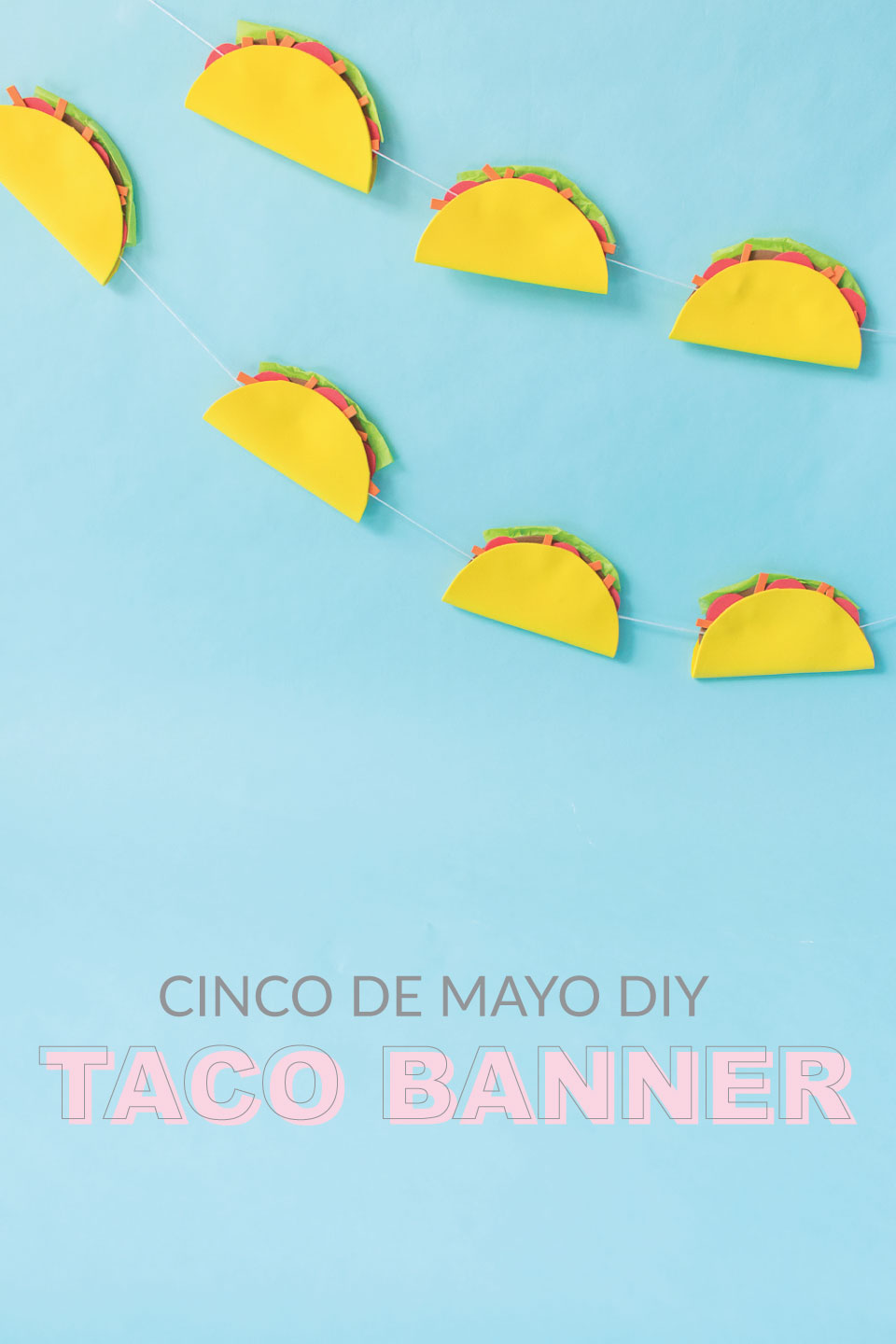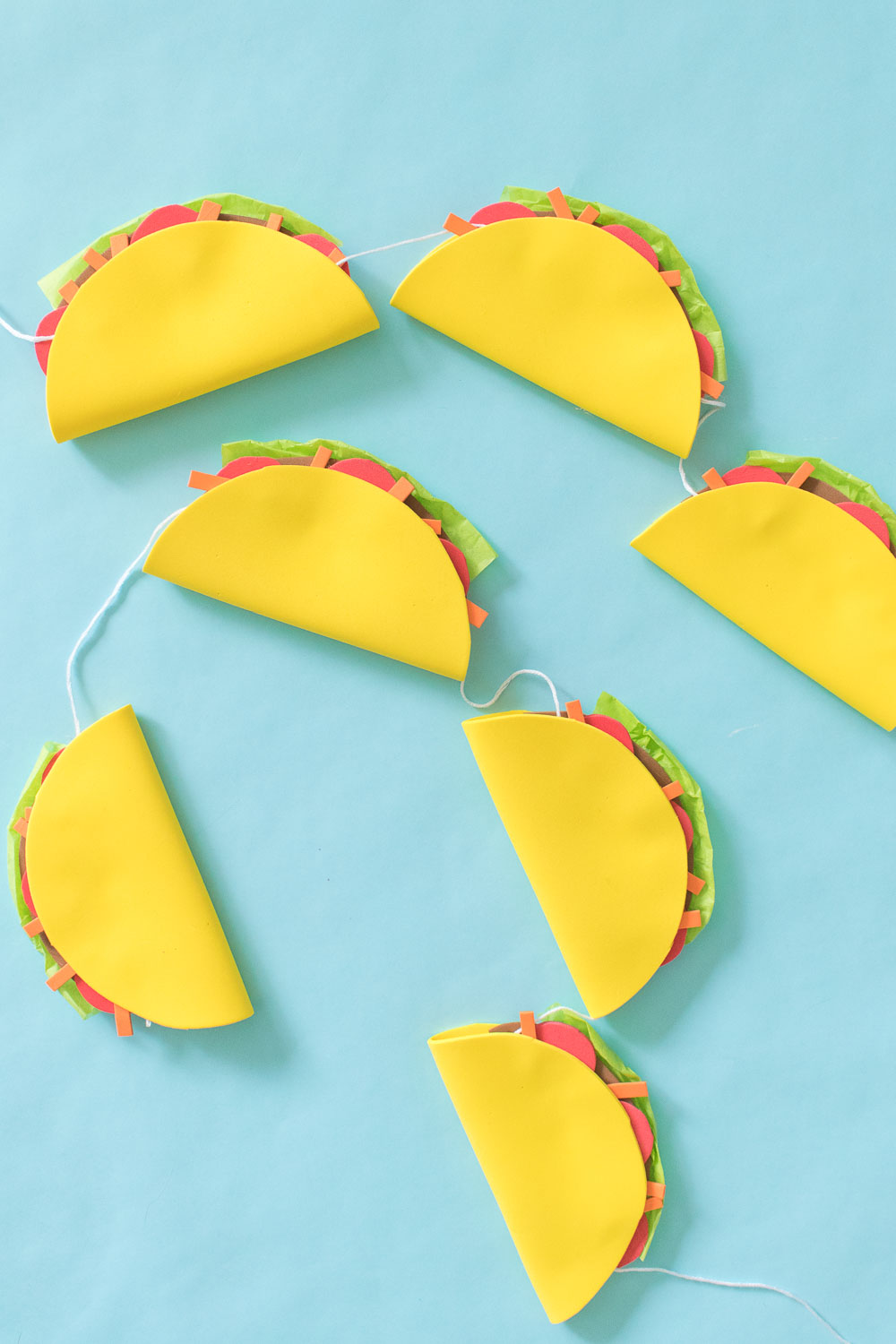 Can we also talk about that cactus glass? I've been DYING for a reason to feature them in photos and this felt like the perfect opportunity. I scored them at a vintage festival in Palm Springs months ago, and they're probably one of my favorite things in our kitchen.
Anyway, back to my mini Cinco de Mayo party decorations…this taco banner took me about 20 minutes to make AND it's inexpensive, which is always a plus. Hung on the wall behind a food table, it's the perfect party decoration for any celebration that includes tacos. That should be most celebrations, right?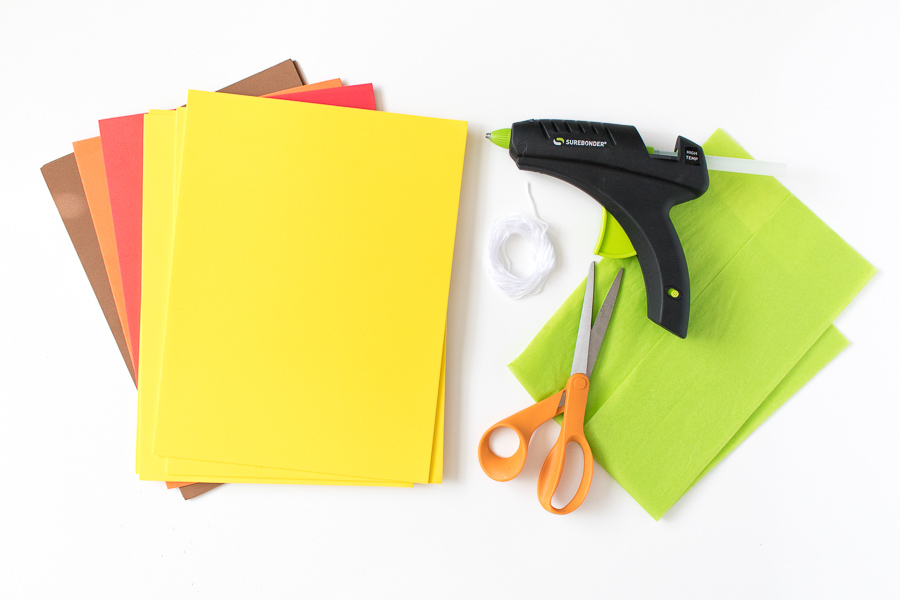 Time: 20 minutes
Supplies:
Step 1: Cut large circles out of the yellow foam about 5 inches wide. Cut as many as you need to create your desired length of banner (my garland has 7 tacos).
Step 2: Cut small half circle shapes out of the red foam so that you have 3 "tomatoes" per taco.
Step 3: Cut larger half circle shapes out of the brown foam so that it spans most of the length of the folded over yellow foam to create the "meat." You need one per taco.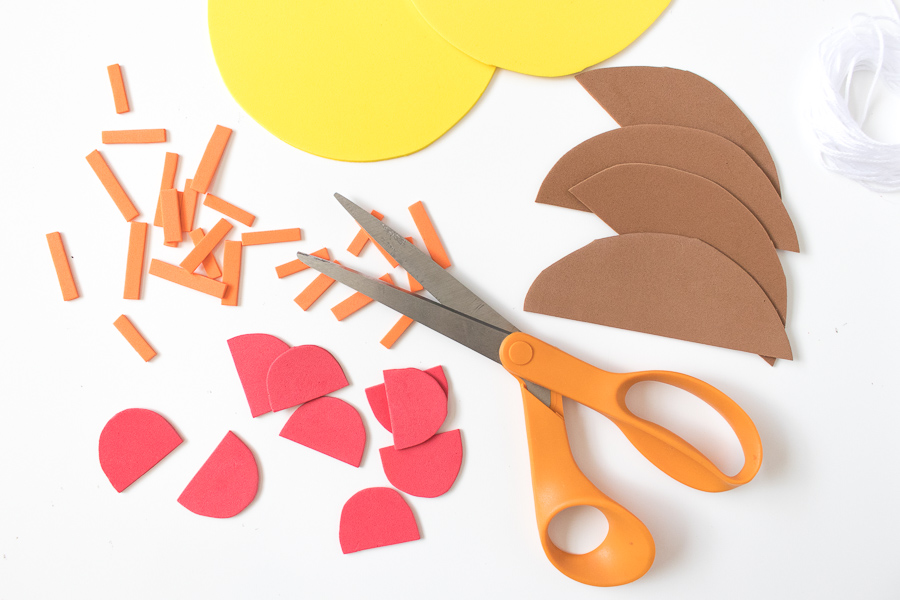 Step 4: Cut thin strips of orange foam to create many pieces of "cheese" so that you have 4-5 per taco.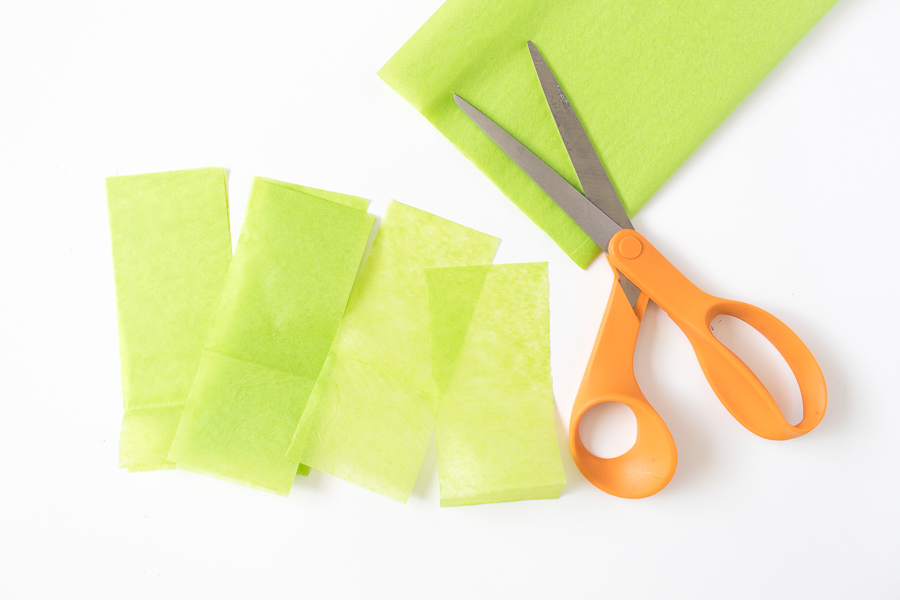 Step 5: Cut rectangles of green tissue paper so that you have one piece per taco.
Step 6: To assemble the taco banner, scrunch the tissue paper to create the appearance of "lettuce." Glue it to the top of a yellow circle so that it sticks above the "shell" when the yellow foam is folded over.
Step 7: Glue the brown piece on top of the tissue paper, followed by the red pieces and orange pieces. All of the toppings should be visible if you fold over the yellow circle.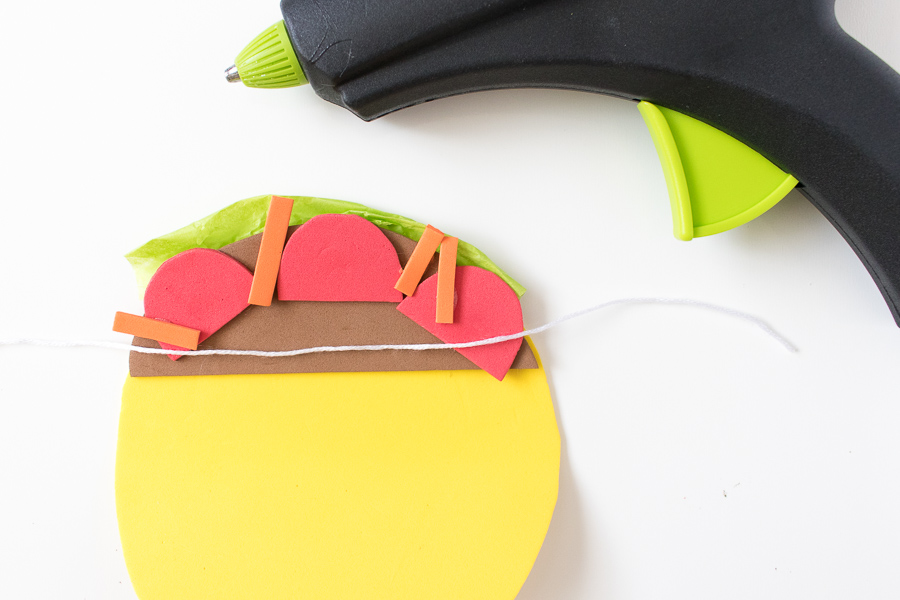 Step 8: Cut the string to your desired length. Leaving several inches out, lay the string across the toppings and glue in place.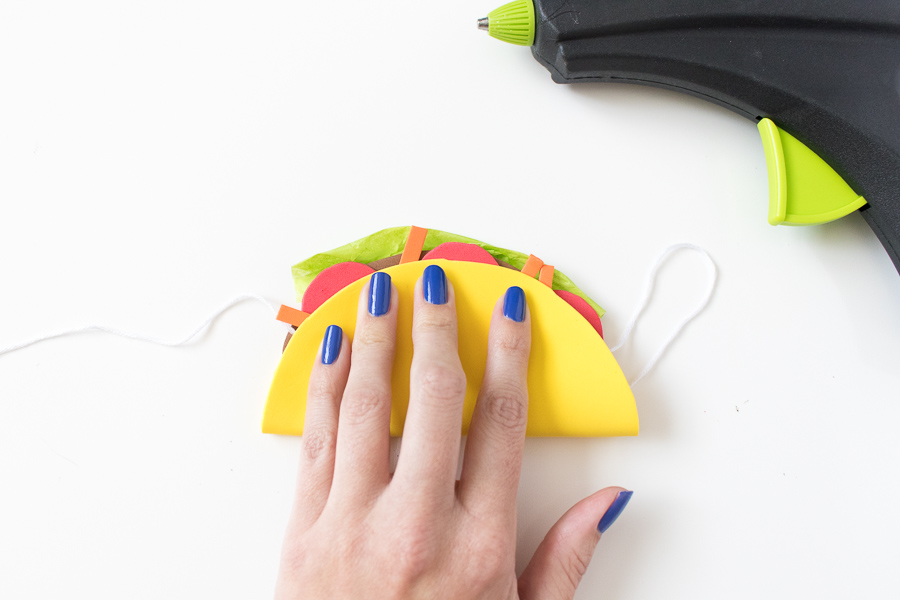 Step 9: Glue on top of the string and fold over the yellow foam to complete the taco. Hold in place until the glue dries. Repeat across the entire string to finish the taco garland.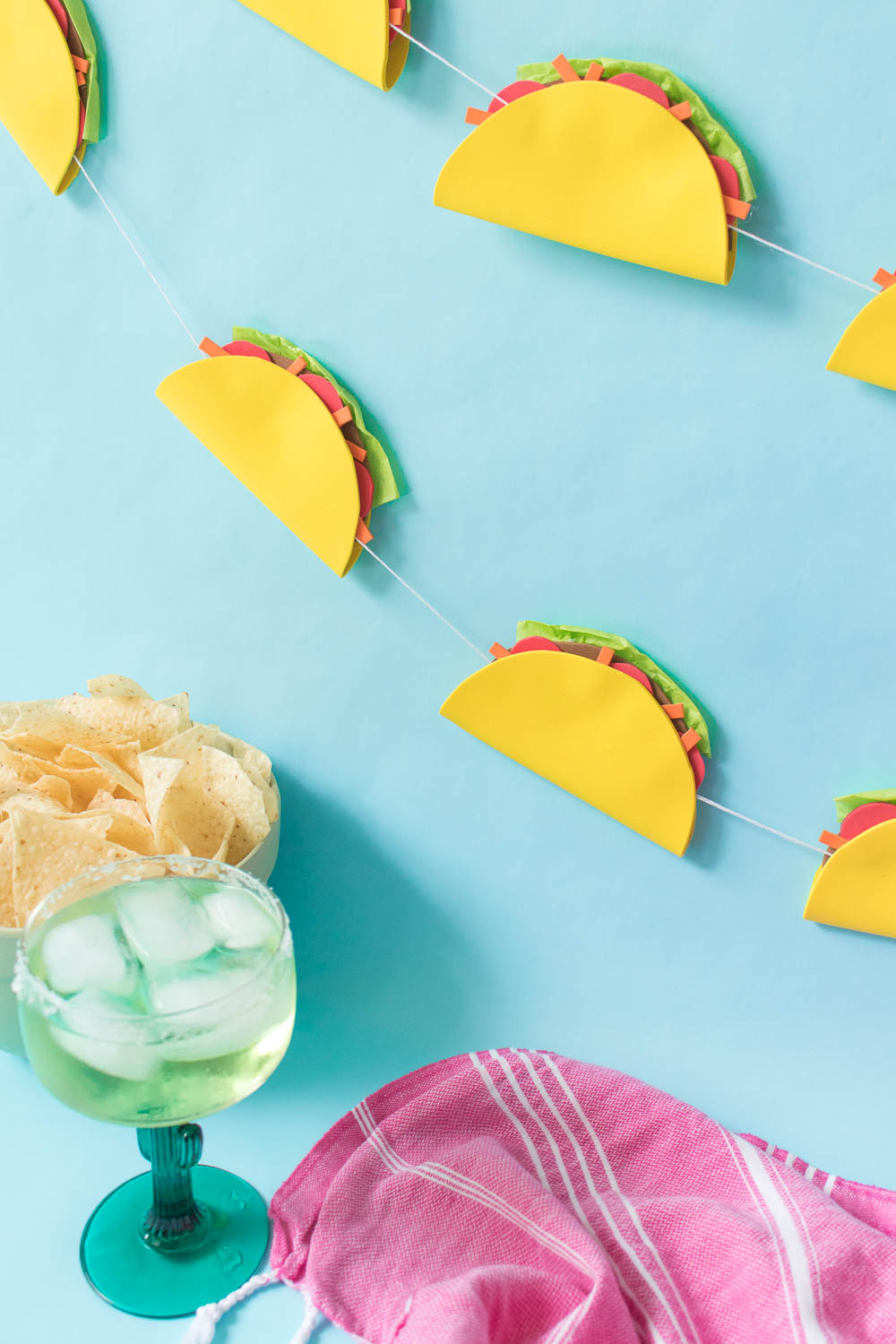 Then remove those pesky glue strings and your taco banner (or taco garland) is ready to hang for your Cinco de Mayo party! This simple party decoration comes together quickly and will make quite the statement at your celebration!
Like taco crafts? Check out these other projects for a taco cake and DIY taco headphone organizer!
Please note this post contains affiliate links from which I may collect a small profit should you choose to make a purchase. I only link to products I recommend or personally use.