/
DIY Silhouette Heart Balloons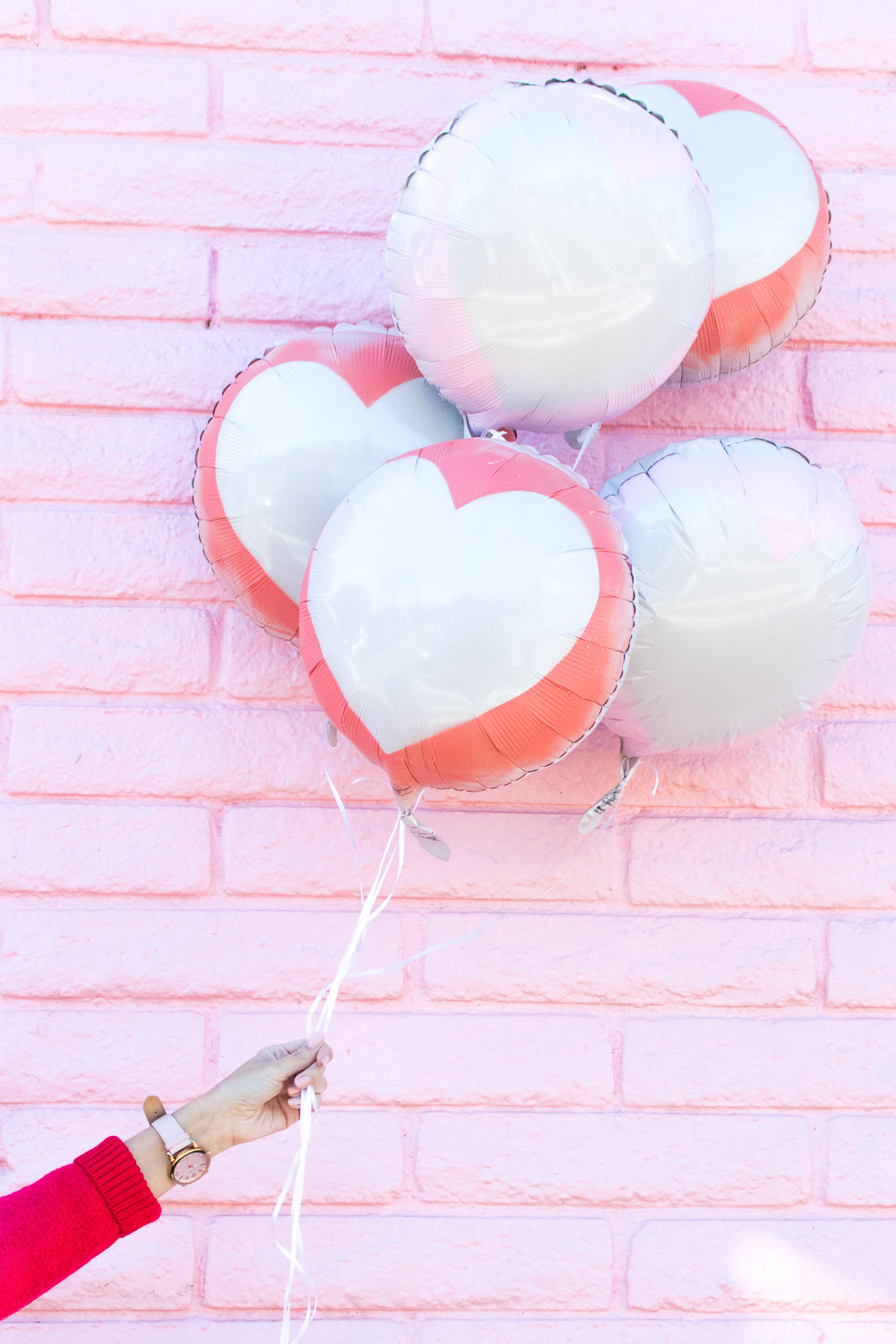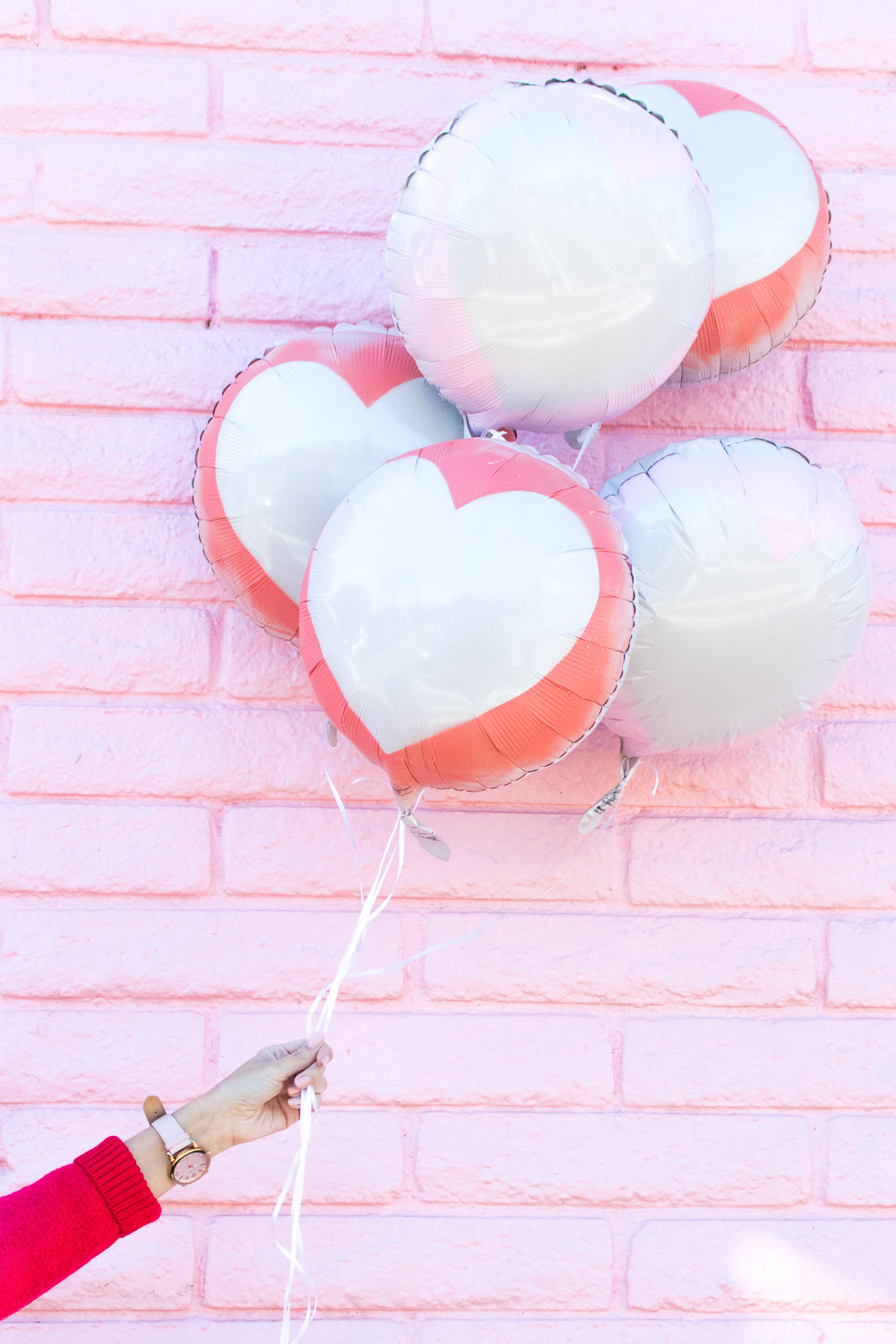 Let me start off by saying that photographing balloons is hard work ? Mid-way through taking photos of today's Valentine's Day DIY, the wind was whipping my balloons right into a pointy cactus in the planter I was standing in, promptly ending the shoot. Yes, this is what we bloggers gotta do to get a good photo, ha! Nonetheless, these simple silhouette heart balloons are an easy way to make a Valentine's Day decoration or gift with any round mylar balloons!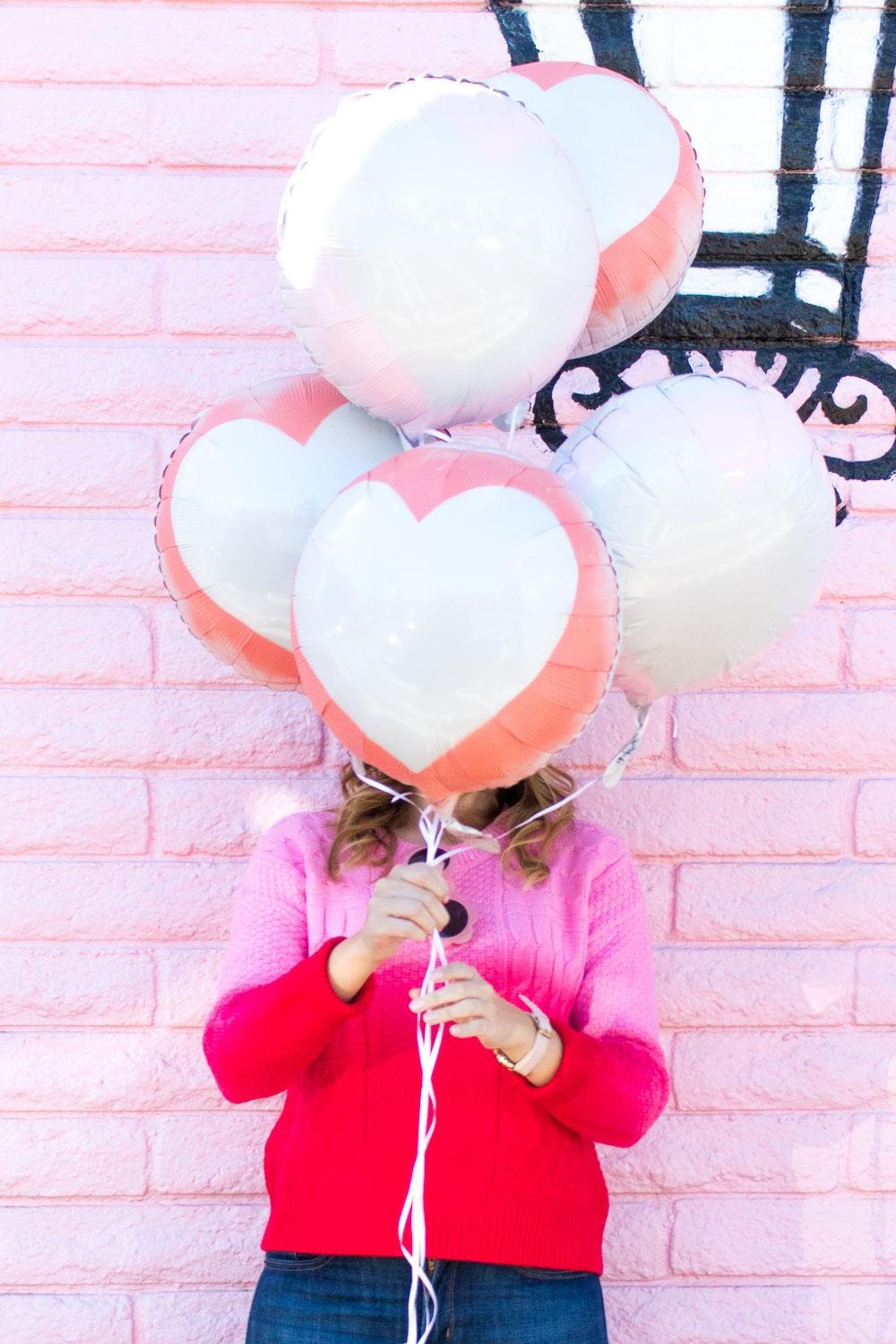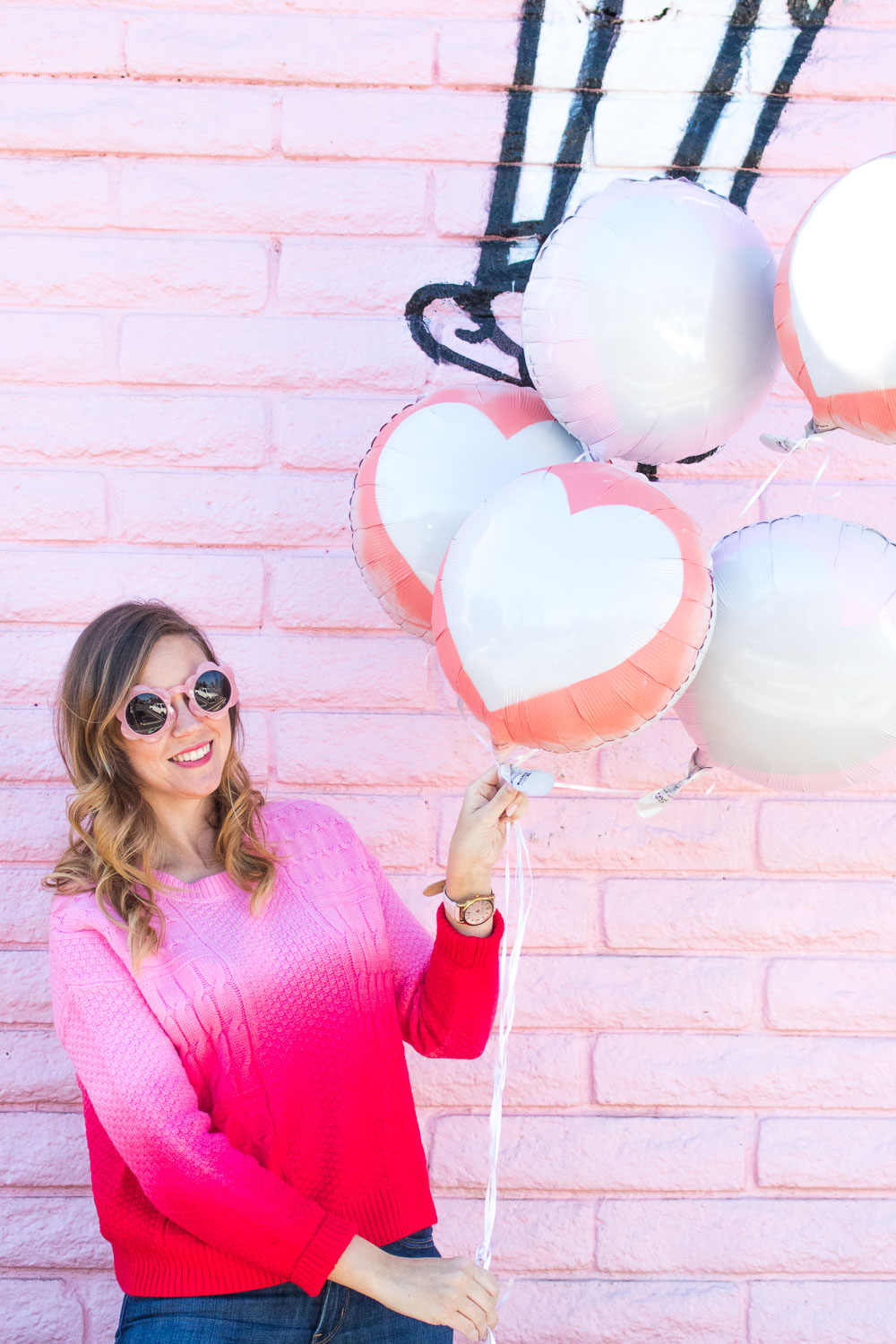 Special shoutout to my intern Angelica for helping me wrangle balloons to take these pictures!
Here in Orange County, we don't have many Instagram-worthy walls that make great backdrops. The best I could find was this lovely taco joint with a section of light pink brick, and at the very least we got to eat delicious Mexican food after wrangling balloons in front of a patio full of strangers. Fun times, ha!
These simple silhouette balloons take minutes to make, and the heart shape still stands out perfectly. Whether you want to use them to celebrate Valentine's Day or just because, they're easy to whip up with any mylar balloons!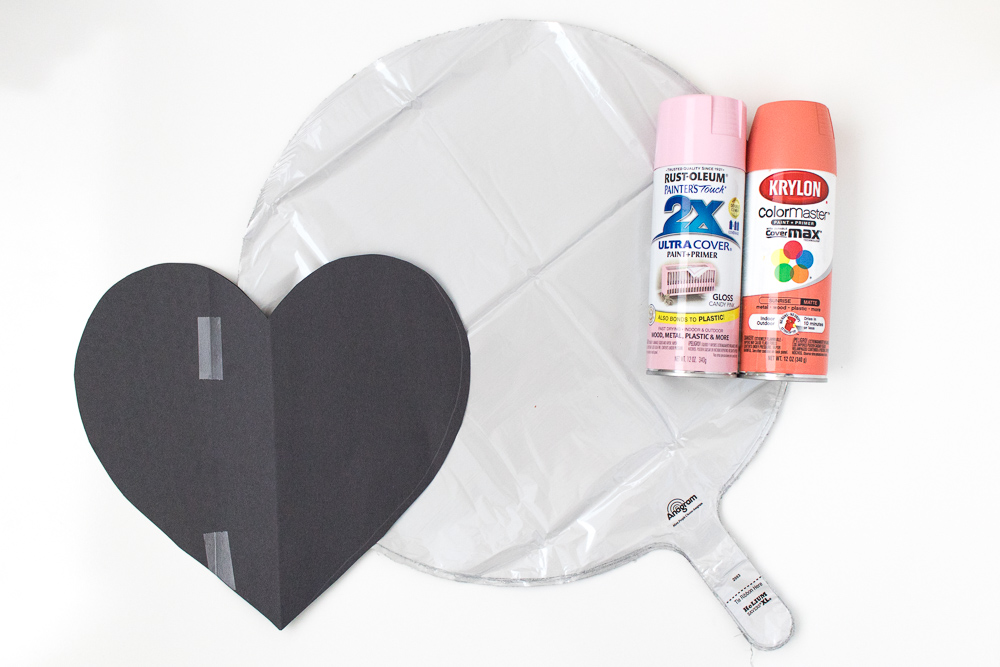 Time: 10 minutes
Supplies:
Round mylar balloons, white or other color
Large cardstock/construction paper heart
Spray paint
Step 1: Lay out a tarp and put on gloves for best results. Lay the un-inflated balloons out flat.
Step 2: Place the large paper heart in the middle. It should be cut very large so that it covers most of the balloon, leaving only a few inches around the outside.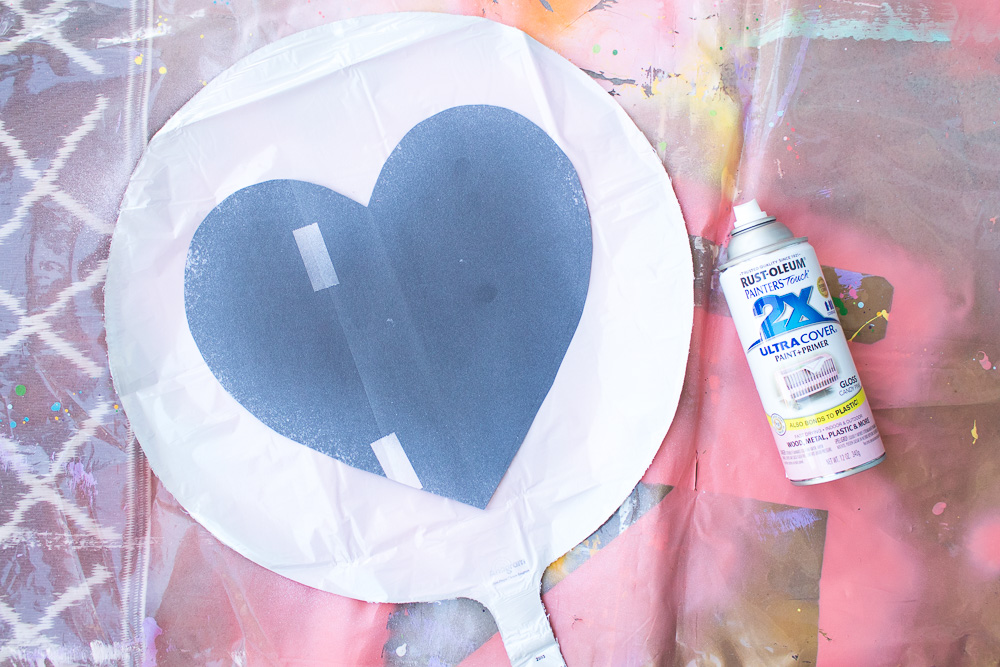 Step 3: Using one gloved hand to hold down the paper, spray paint around the outside of the heart. Then carefully remove the paper to reveal the silhouette. Let dry.
Step 4: Inflate the balloons with helium and tie ribbon to the bottoms.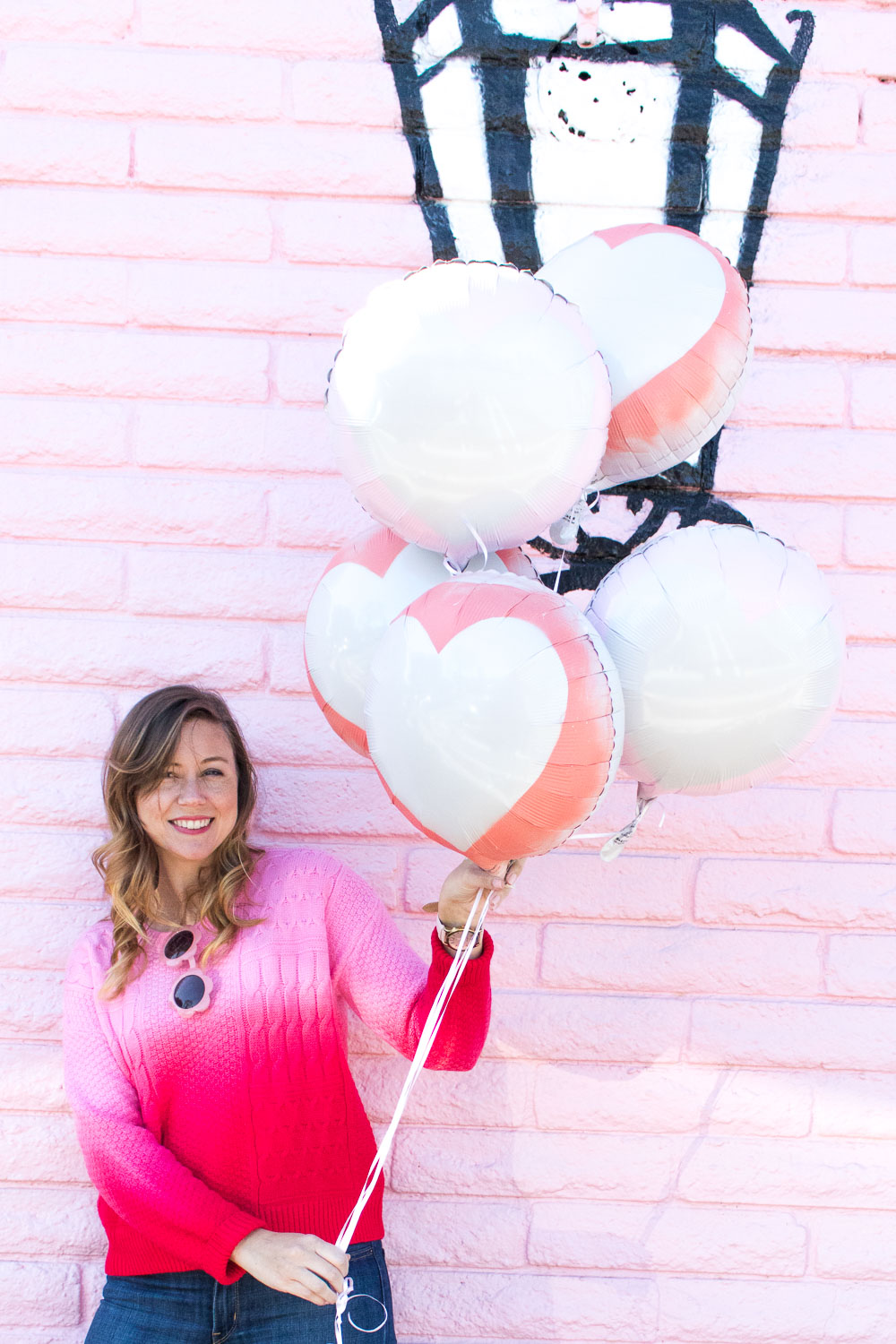 Then gift them or use them as a decoration for Valentine's Day (or any day, really). Happy heart day!