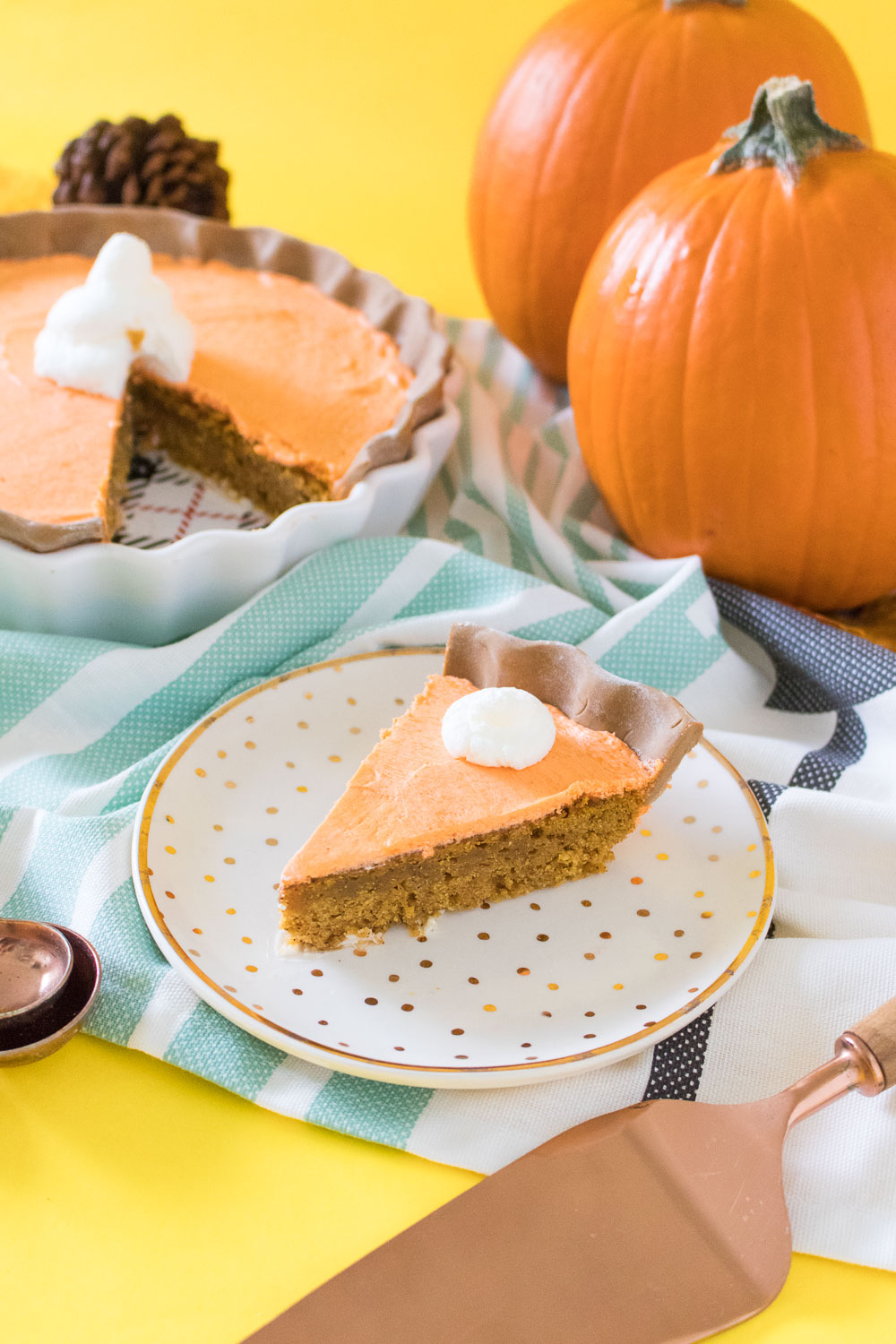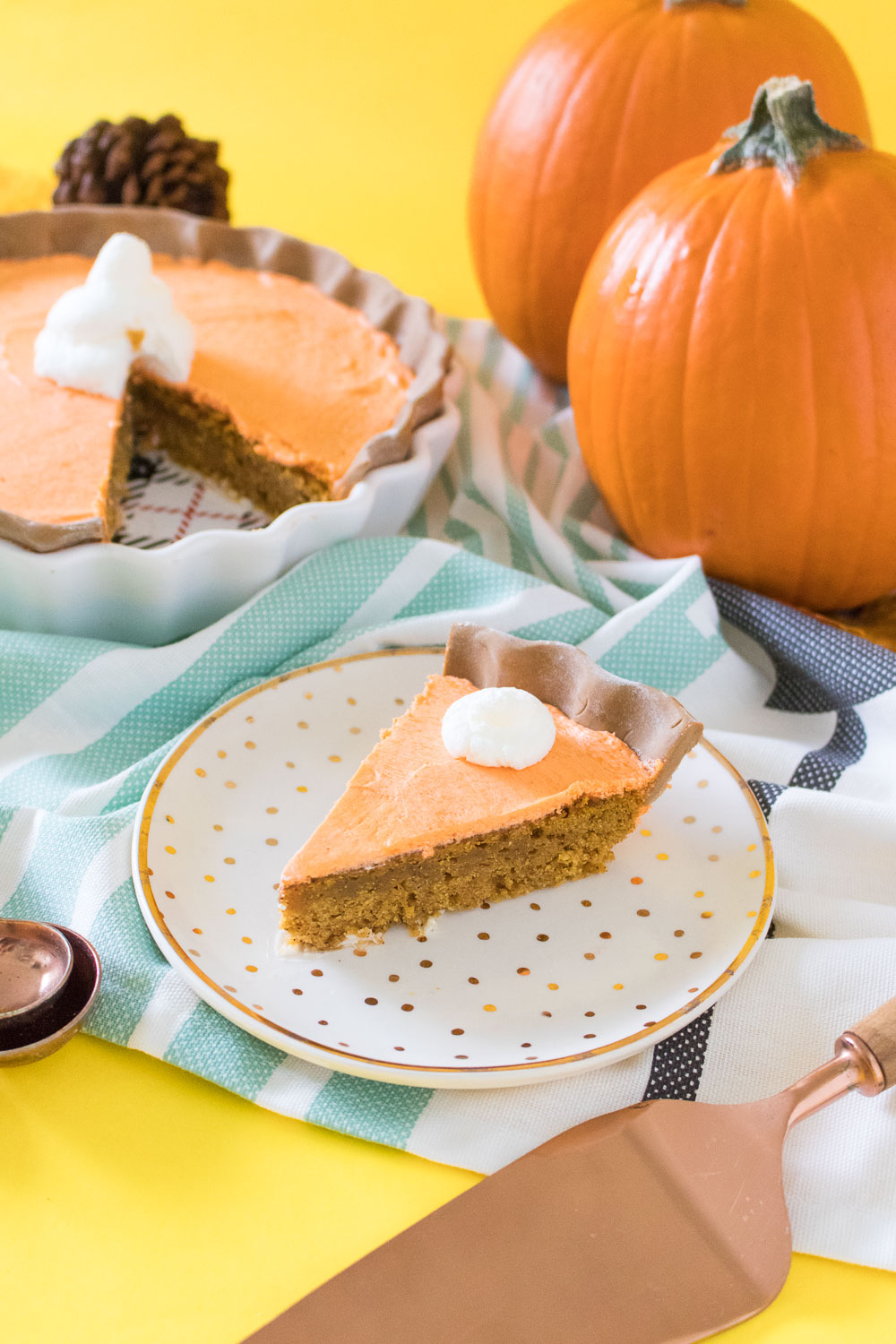 Years ago, I didn't think I would come to enjoy pumpkin flavored baked goods. It took a long time for me to realize the wonders of pumpkin and I'm still not the biggest fan, but I LOVE pumpkin bread and pumpkin cake. The turning point for me happened about a year and a half ago when I was offered pumpkin bread at a B&B, and just like that, I was hooked. This moist pumpkin cake is the perfect way to enjoy pumpkin, and it's especially perfect in the form of this pumpkin pie CAKE! That's right; this is not a pie! I repeat, this is not a pie!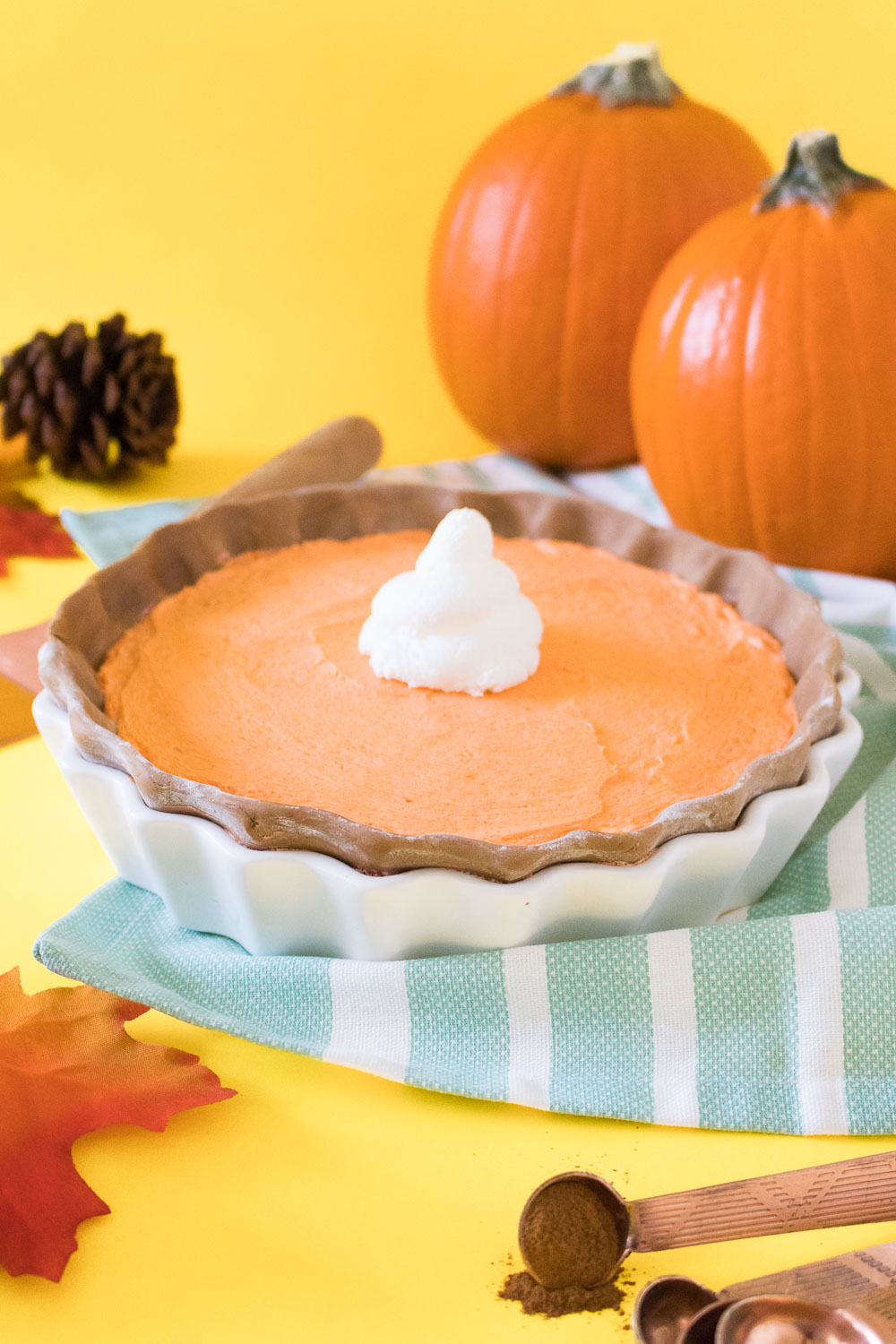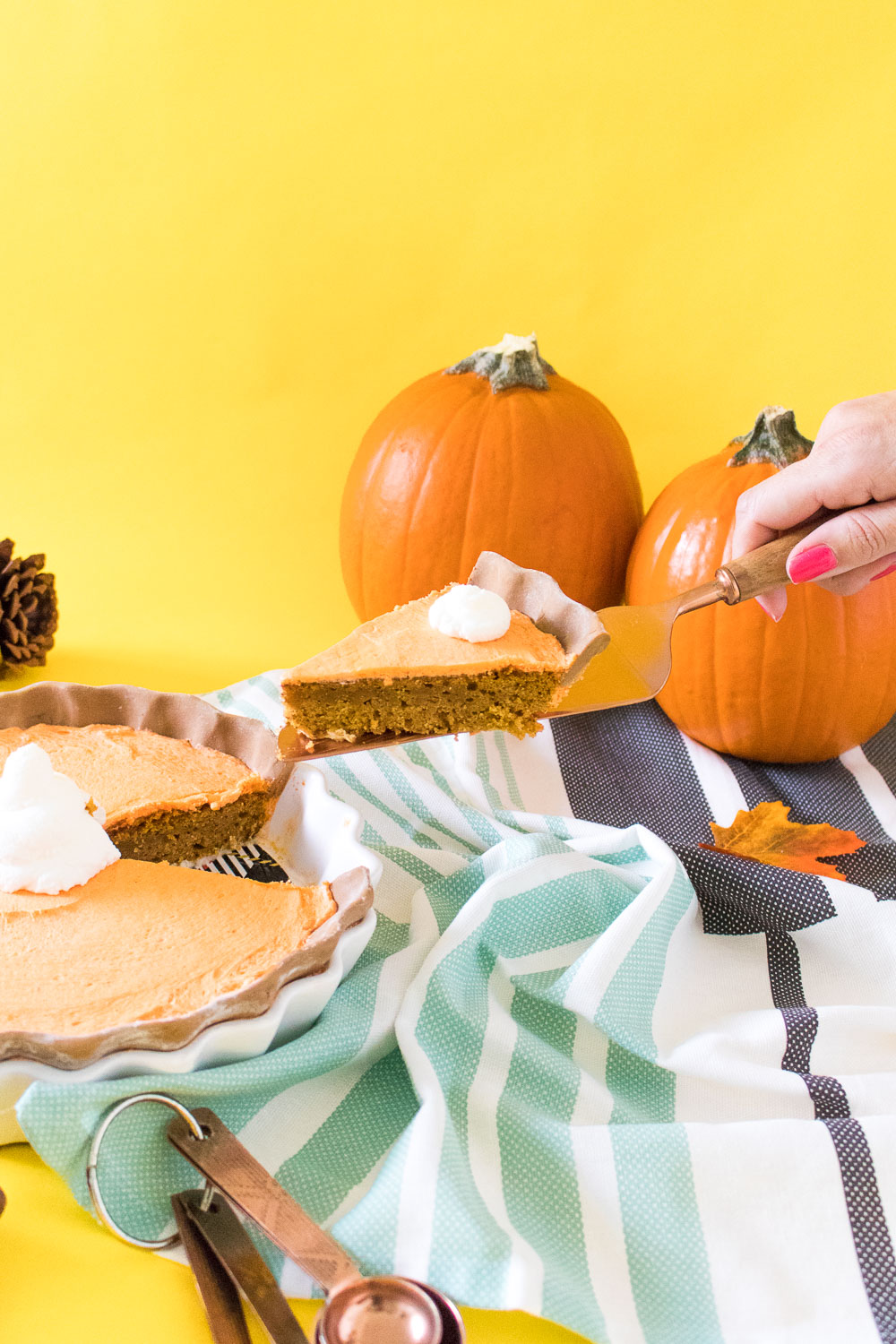 Pie is absolutely delicious, but I still think cake will always win in a fight. Cake has my heart forever, so I thought I'd cater to all of you who feel the same. This year at Thanksgiving, skip the pumpkin pie and serve a pumpkin pie cake instead!
Scroll down for the full recipe card and how-to! ??
It's actually incredibly easy because it's just a good 'ol one-layer cake! It just looks like a pie when you serve it in a pie pan with a fondant crust, which is also easy to make with the built-in shape your pie pan crust offers. I don't work with fondant often. As much as I'd love to play around with it and become a cake master, I don't like the taste of it, so I use it sparingly. After all, a cake has to taste as good as it looks! Luckily, this cake using small amount of fondant, and it's easy to eat around it if you don't like the taste.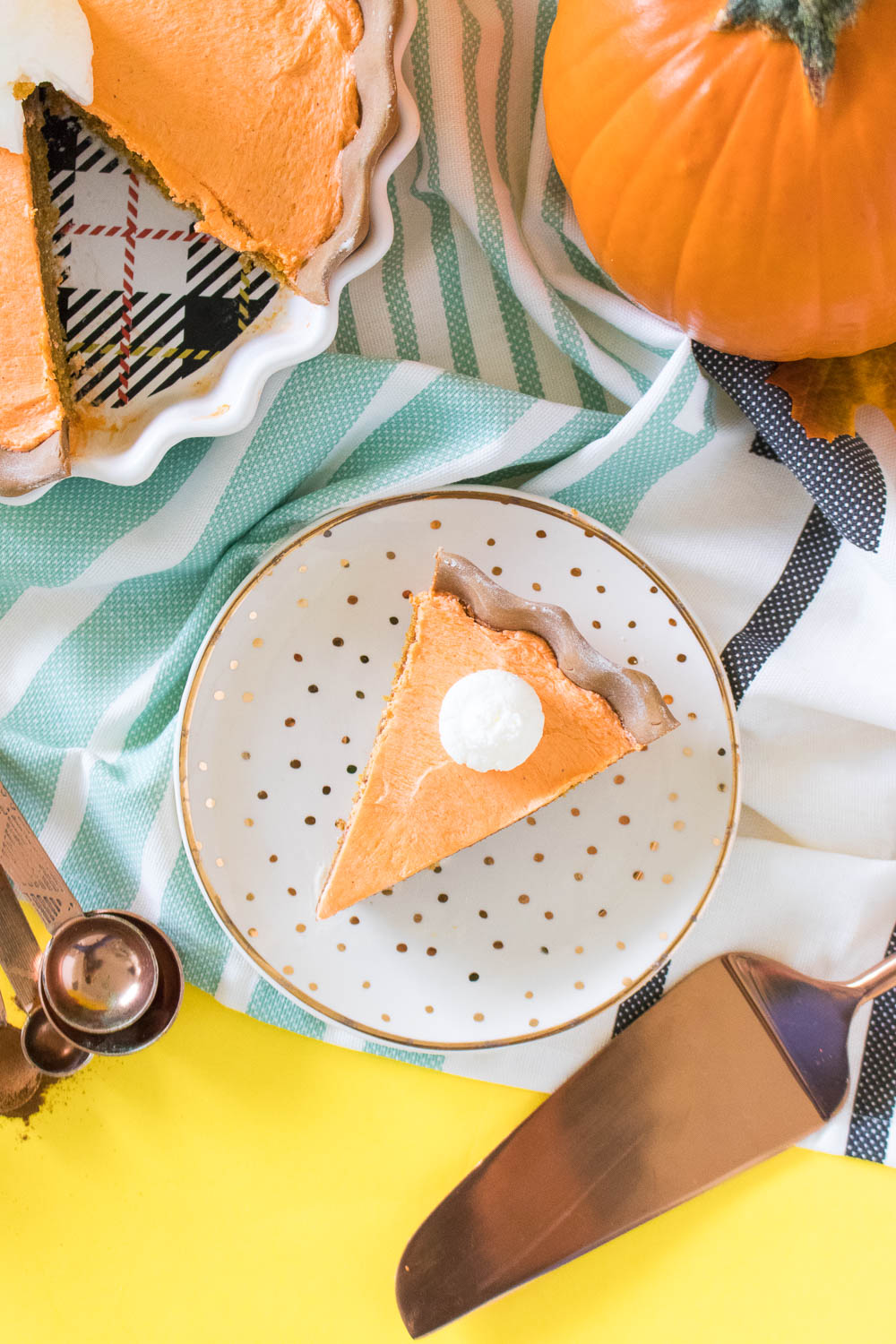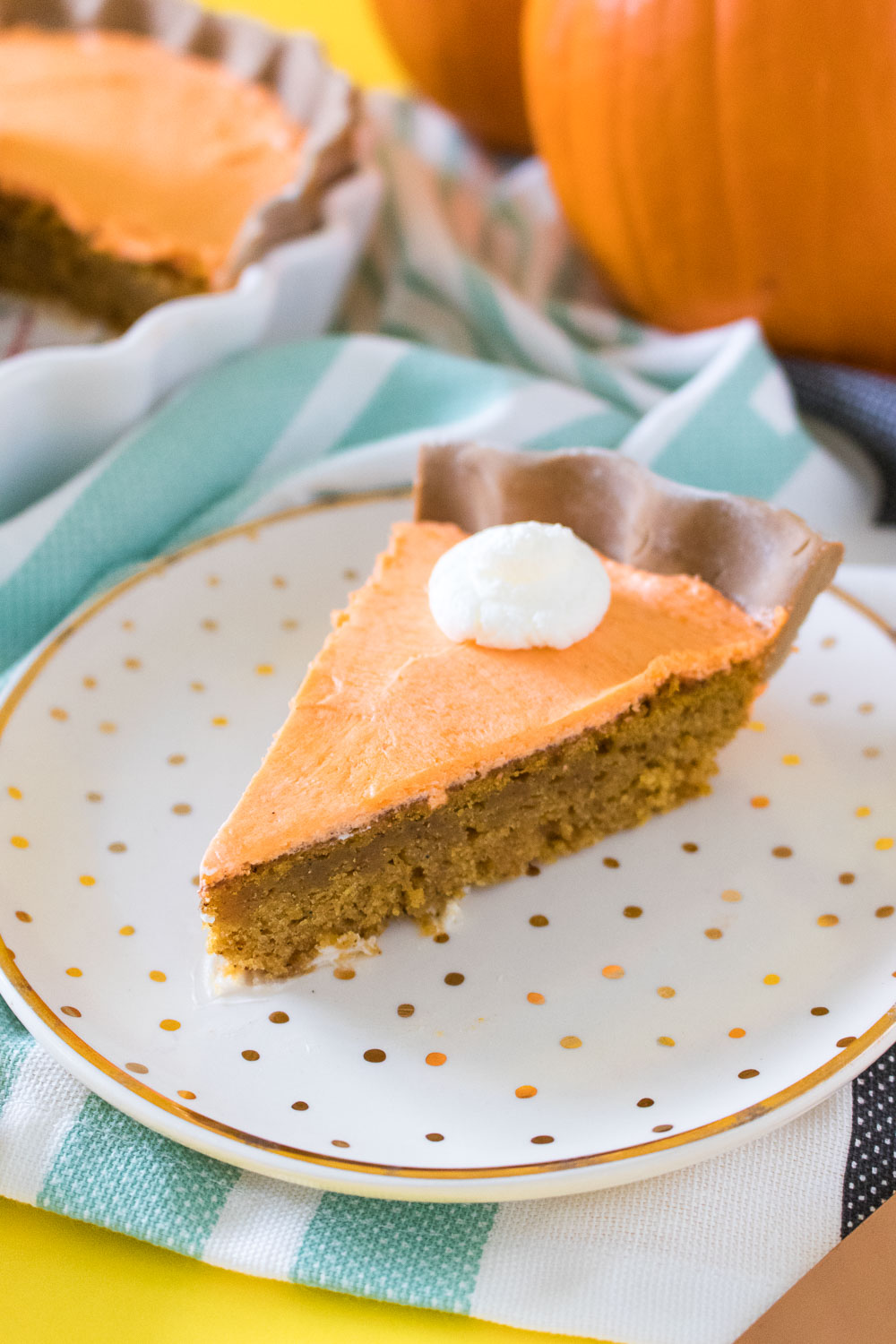 A slice of pumpkin pie cake with this moist pumpkin cake and cinnamon cream cheese frosting is the only dessert you need this season. I'm telling you I could eat this cinnamon cream cheese frosting with a spoon, and I'd probably end up eating way too much of it. It's that good!
For good measure, I topped it with a dollop of homemade whipped cream because EVERY piece of pie has to come with whipped cream, in my humble opinion. Serve a big dollop in the center of the pie, or add a small dollop to each piece…or, you know, both. In the end, it's a delicious combo of creamy flavors, sweets, spices and, of course, pumpkin. For reals, this cake is one of my favorites and, like I said, I'm not pumpkin's biggest fan.
It's worth mentioning that this is a small batch of cake batter. It's just enough to make one 8-inch cake for this pie cake tutorial.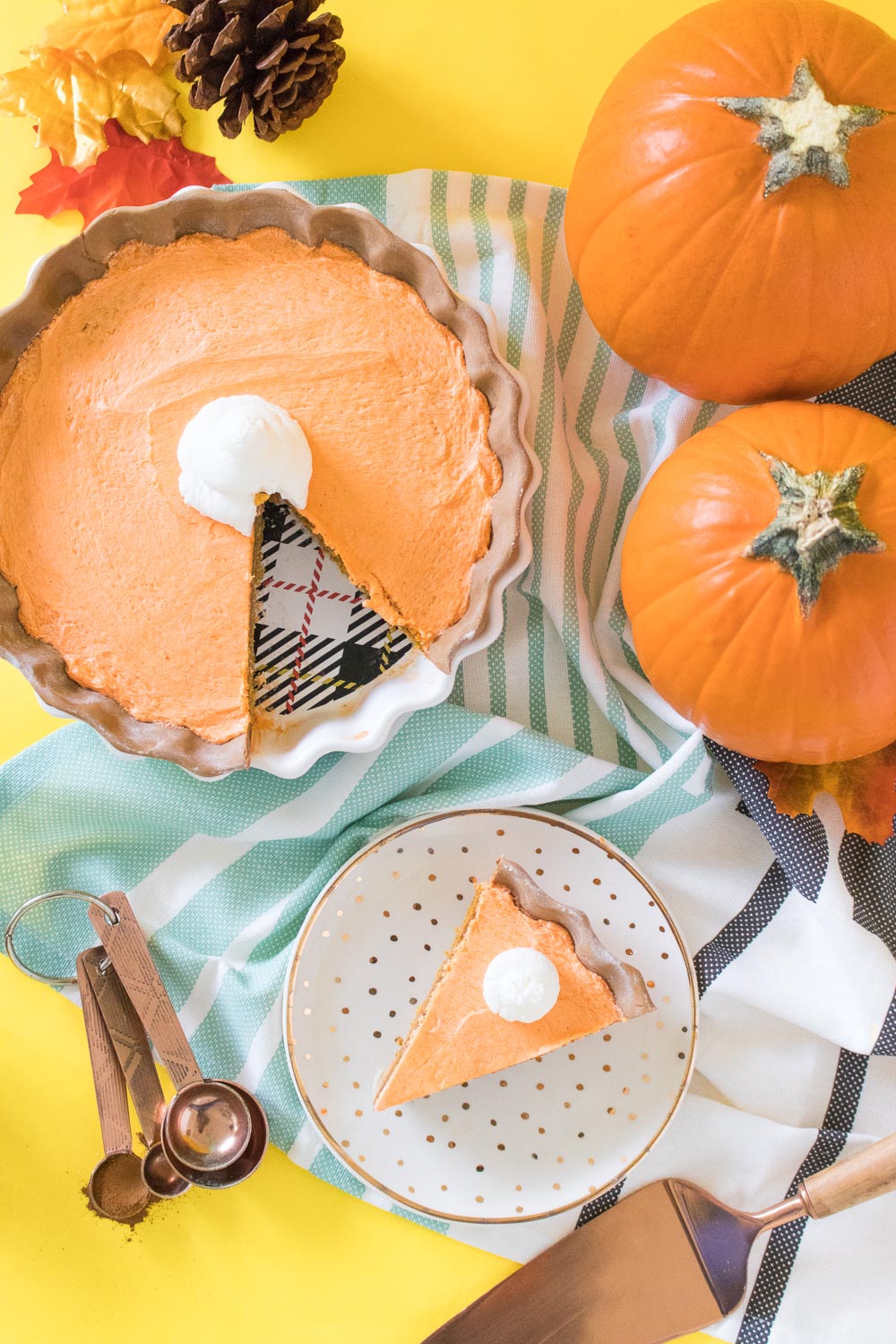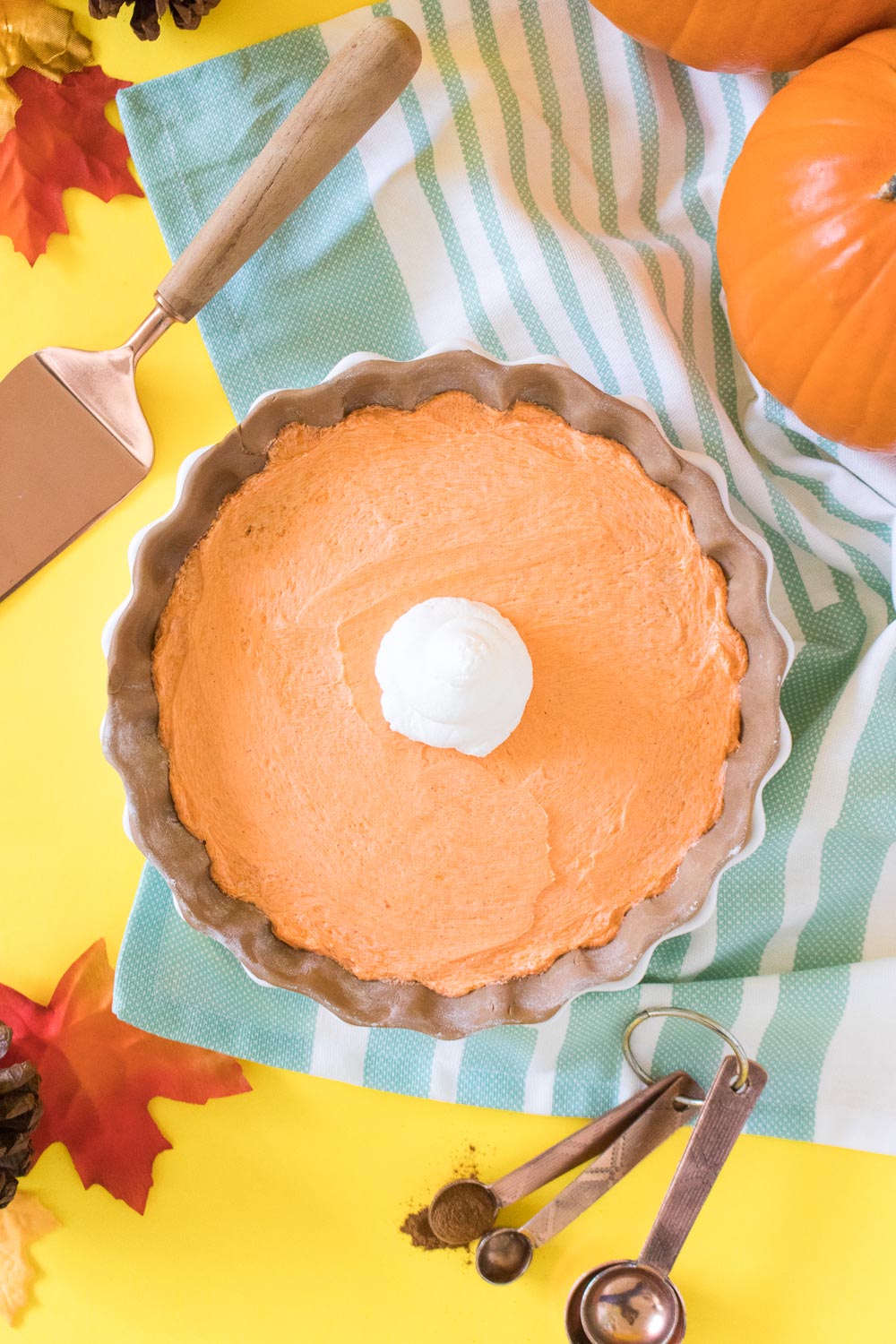 Serve this cute cake at Thanksgiving, and maybe you'll have all your guests fooled until you cut into it to reveal what's really inside! I bet they'll be pleasantly surprised. Cheers to the season of baking!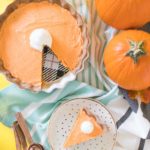 Pumpkin Pie Cake
2017-11-02 11:34:22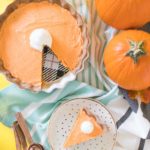 This delicious pumpkin cake with cinnamon cream cheese frosting LOOKS like a pumpkin pie!
For the Pumpkin Cake
1 cup + 3 tbsp all-purpose flour
1/2 tsp baking soda
1/2 tsp baking powder
1/2 tsp salt
1 tsp cinnamon
1/4 tsp nutmeg
1/4 tsp ginger
1/4 tsp cloves
(or substitute 1 3/4 tsp pumpkin pie spice)
1/2 cup granulated sugar
6 tbsp light brown sugar
1/4 cup butter, melted
1/4 cup vegetable oil
2 eggs
1 cup pumpkin puree
3 tbsp milk
1 tsp vanilla extract
For the cream cheese frosting
1 8oz. package of cream cheese, room temperature
1/2 cup butter, room temperature
1 tsp vanilla extract
2-3 cups powdered sugar
1 tsp cinnamon
Orange gel food coloring
To assemble the cake
Fondant, dyed light brown or tan
8-inch pie pan
Rolling pin
Knife
For the Pumpkin Cake
Preheat the oven to 350 degrees F and spray one 8-inch cake pan with cooking spray. Set aside
In one bowl, whisk together the flour, baking soda, baking powder, salt and spices and set aside
In the bowl of your electric mixer fitted with a paddle attachment, mix together the sugars. Mix in the melted, cooled butter and vegetable oil until well-combined
Mix in each egg, followed by the pumpkin puree, milk and vanilla until batter is smooth
Add the dry ingredients in batches, scraping the bowl in between until just combined
Pour the batter into the cake pan and bake for 25-28 minutes until a toothpick inserted into the center comes out clean. Let cool completely before removing from pan
For the cream cheese frosting
Beat the butter and cream cheese together with a paddle attachment for several minutes until smooth and fluffy
Add the powdered sugar in batches, scraping the bowl occasionally, until you reach desired sweetness
Mix in vanilla and cinnamon
Mix in orange food coloring until bright orange color is reached. Can also add a small amount of brown to darken the colo
To assemble the cake
Roll out the light brown or tan-tinted fondant until about 1/4 inch thick on a powdered sugar covered surface
Measure the approximate height of your one-layer cake and cut a long strip of fondant that it at least one inch wider than the height of the cake
Lay the strip around the inside edge of the pie pan, and add a second strip if it does not wrap all the way around. Pinch edges together to appear seamless
Pinch the top of the fondant to match the waves of the pie pan and create the look of a signature pumpkin pie crust. Once satisfied, move to fridge to set
Remove pie crust from fridge. Level the cooled cake layer flat and carefully place inside the pie crust. If sized are correct, the cake should reach the edges of the pan
Spread a thick layer of frosting on the cake, reaching the fondant.
Once done and/or when ready to serve, add a dollop of whipped cream and serve!
Club Crafted https://www.clubcrafted.com/