/
DIY Iridescent Party Hats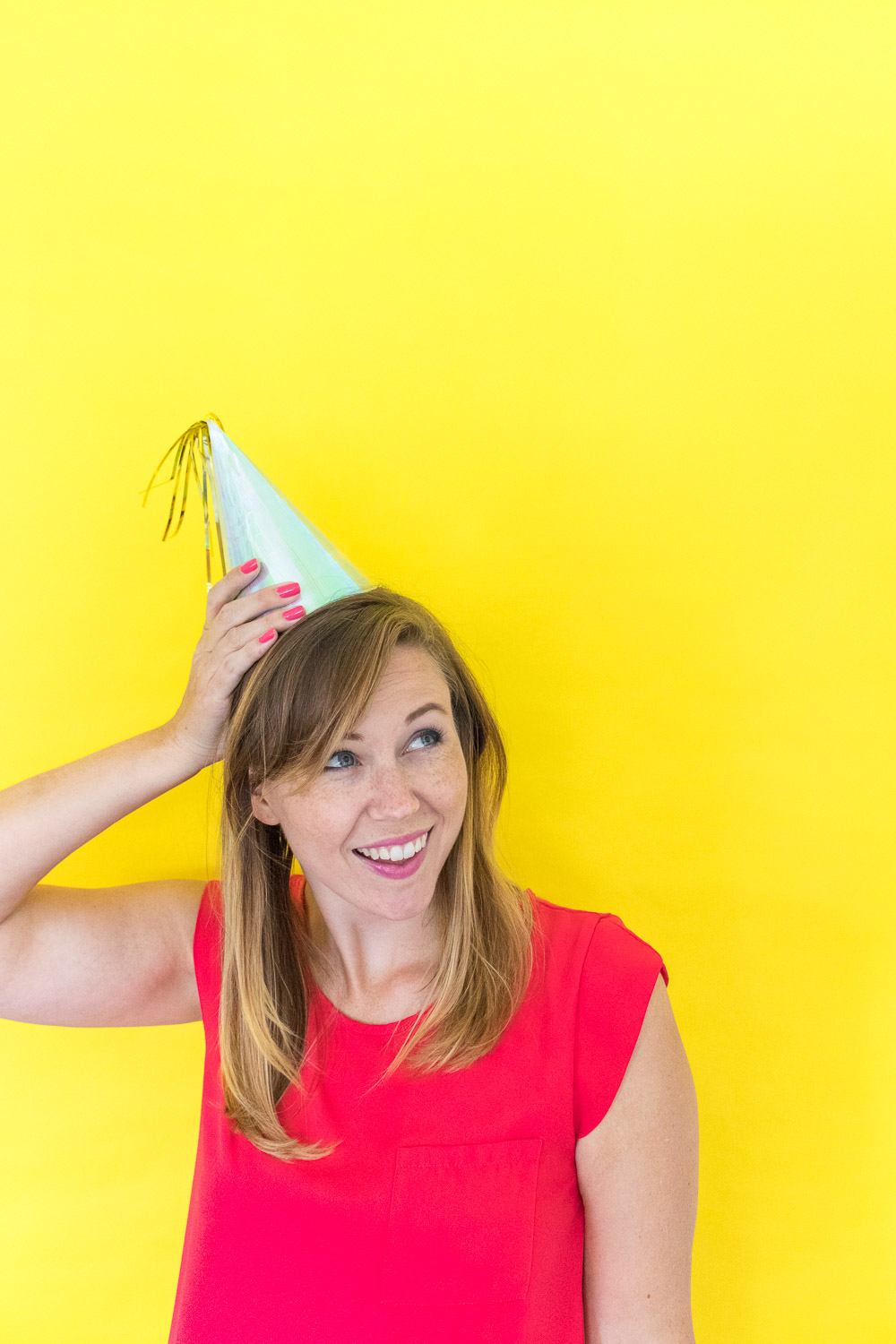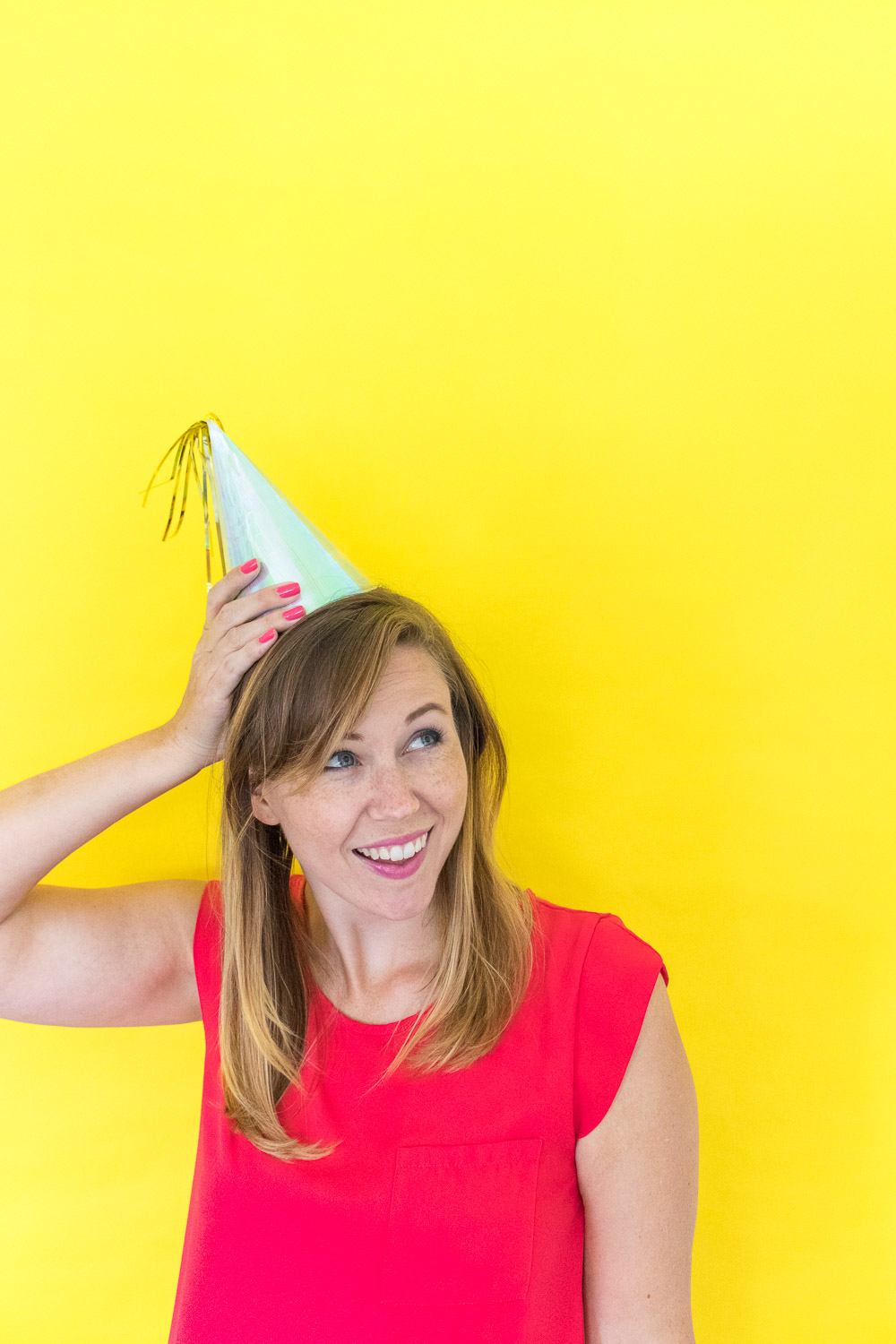 I'm in a celebratory mood this week, so let's keep the party going! I love that iridescent and holographic styles are back, and I'll take every opportunity to give something a holographic makeover. In this case, I decided to make these fun DIY iridescent party hats by covering party hats in iridescent cellophane and adding gold tinsel streamers at the top. Now, I'm ready for a party!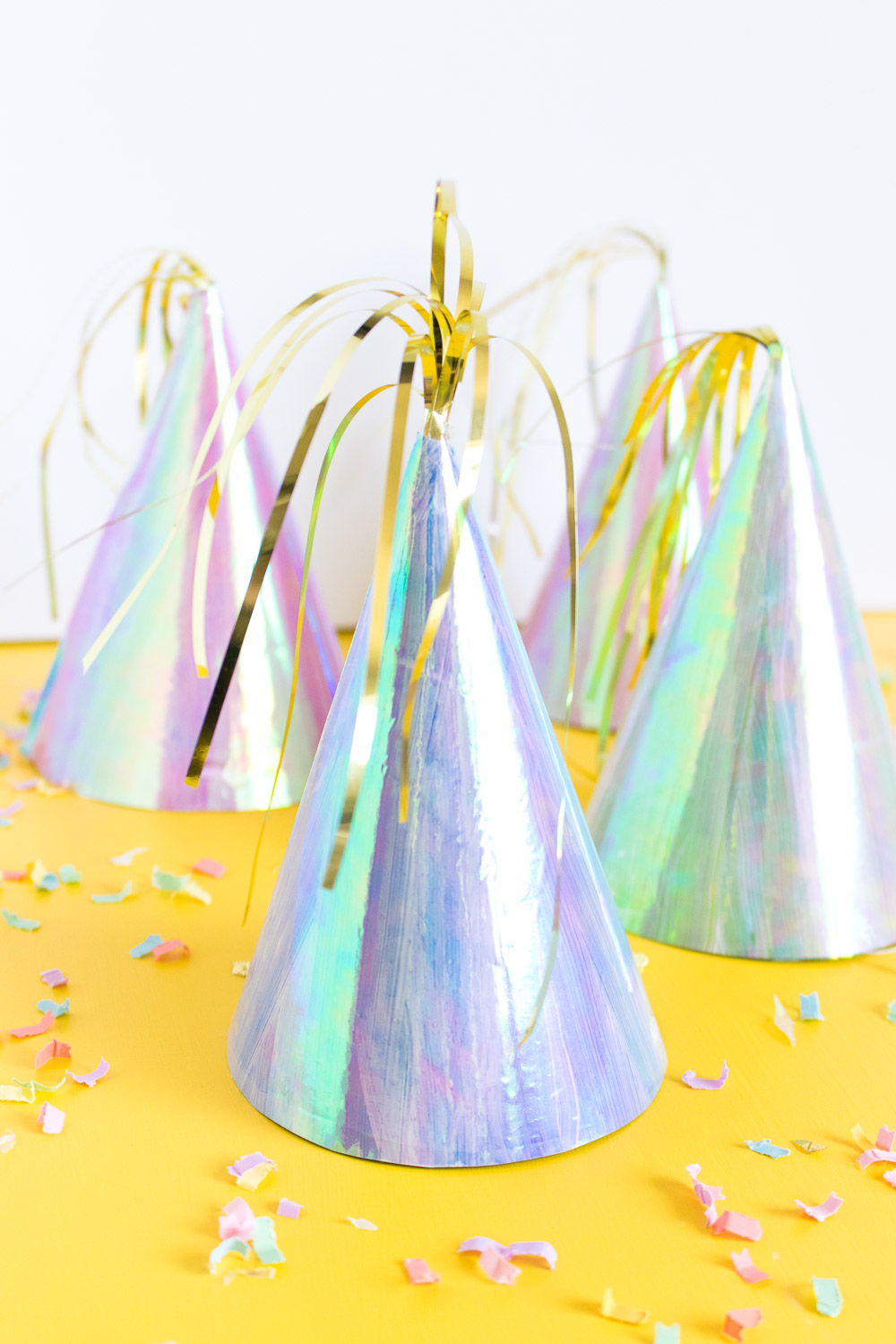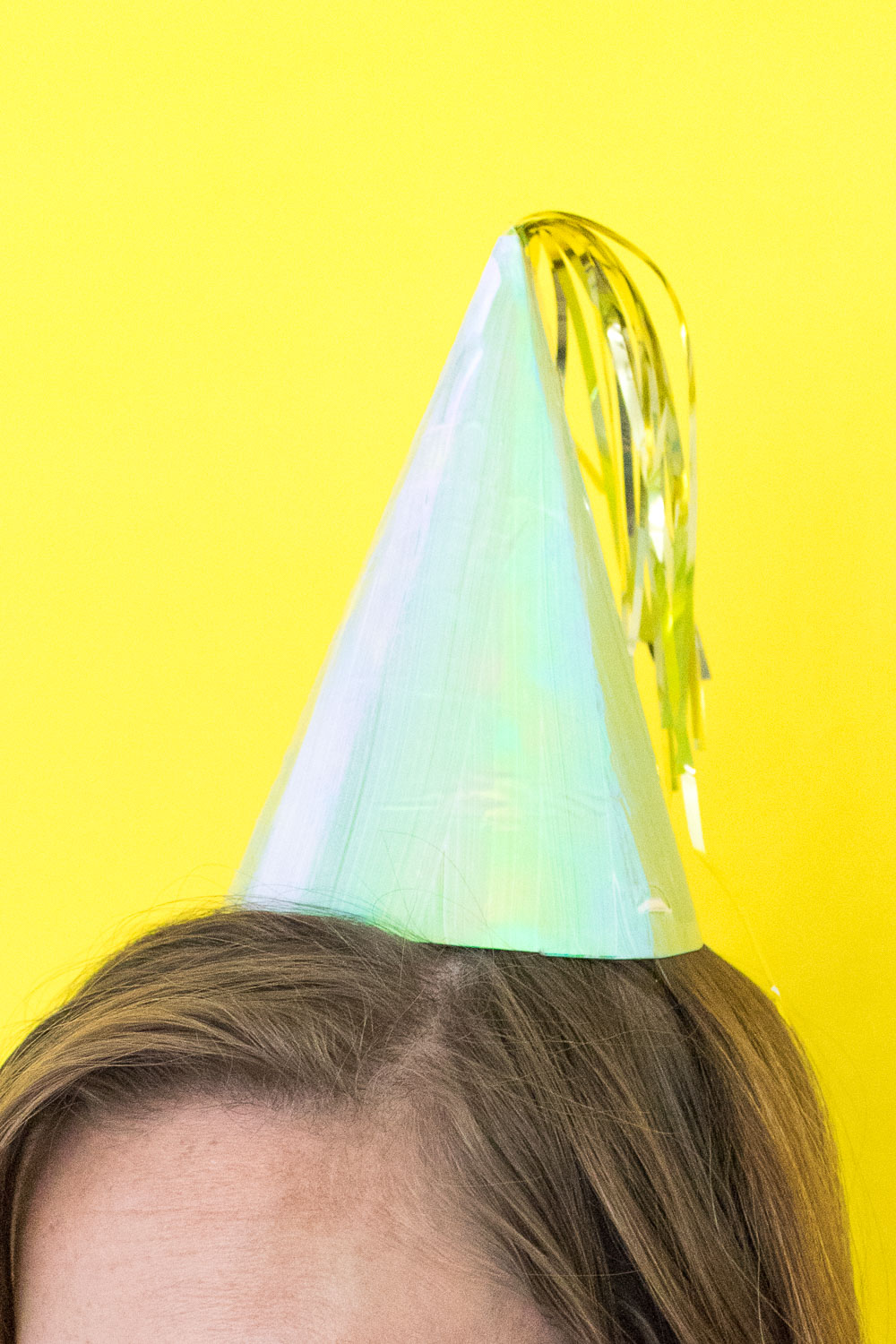 I wish the photos would do the holographic look justice, but sadly it's very hard to capture. Unsurprisingly, my cats loved the hats so much they promptly attacked the tinsel and tried to tear the hats apart. One of my cats, in particular, will always find the one piece of tinsel left in the house and try to eat it. Several survived though, so I'll hold onto them for whatever special occasion comes up next. I mean, even Friday deserves a holographic party sometimes, right?
These hats were quite easy to make, but I would recommend purchasing white party hats if you can as it will save you a step. I couldn't find white, so I painted my hats before getting started with the rest of the project.
Supplies:
White paper party hats (or painted white)
Iridescent cellophane
Mod Podge
Paintbrush
Scissors
Marker
Gold tinsel
Glue gun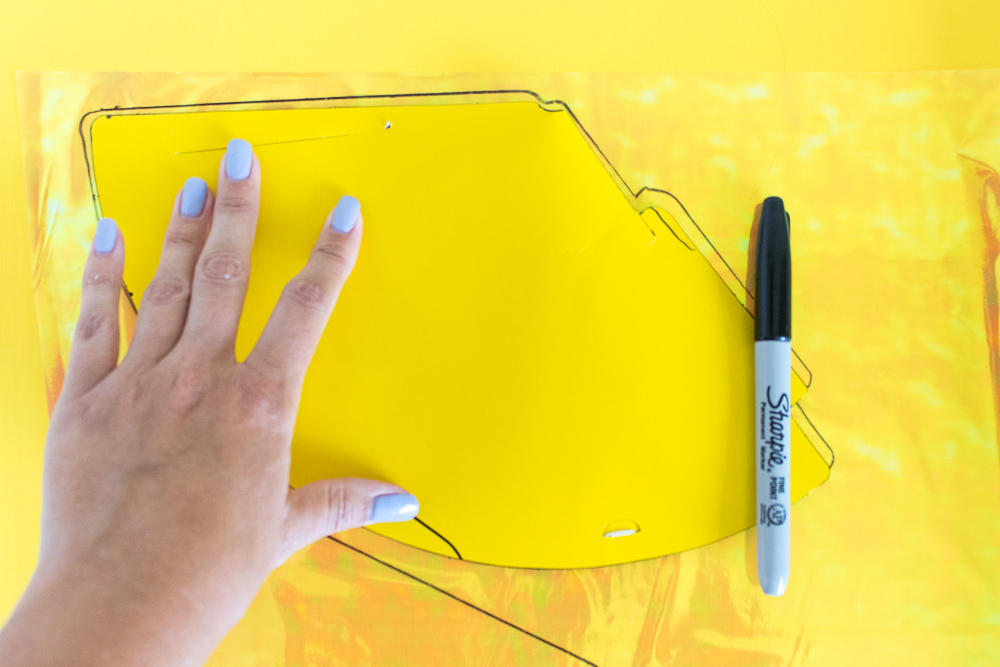 Step 1: Unfold one party hat and use it as a stencil to trace the outline with a marker on the iridescent cellophane. Repeat multiple times for multiple hats.
Step 2: Cut out the traced cellophane so that the marker lines are not visible.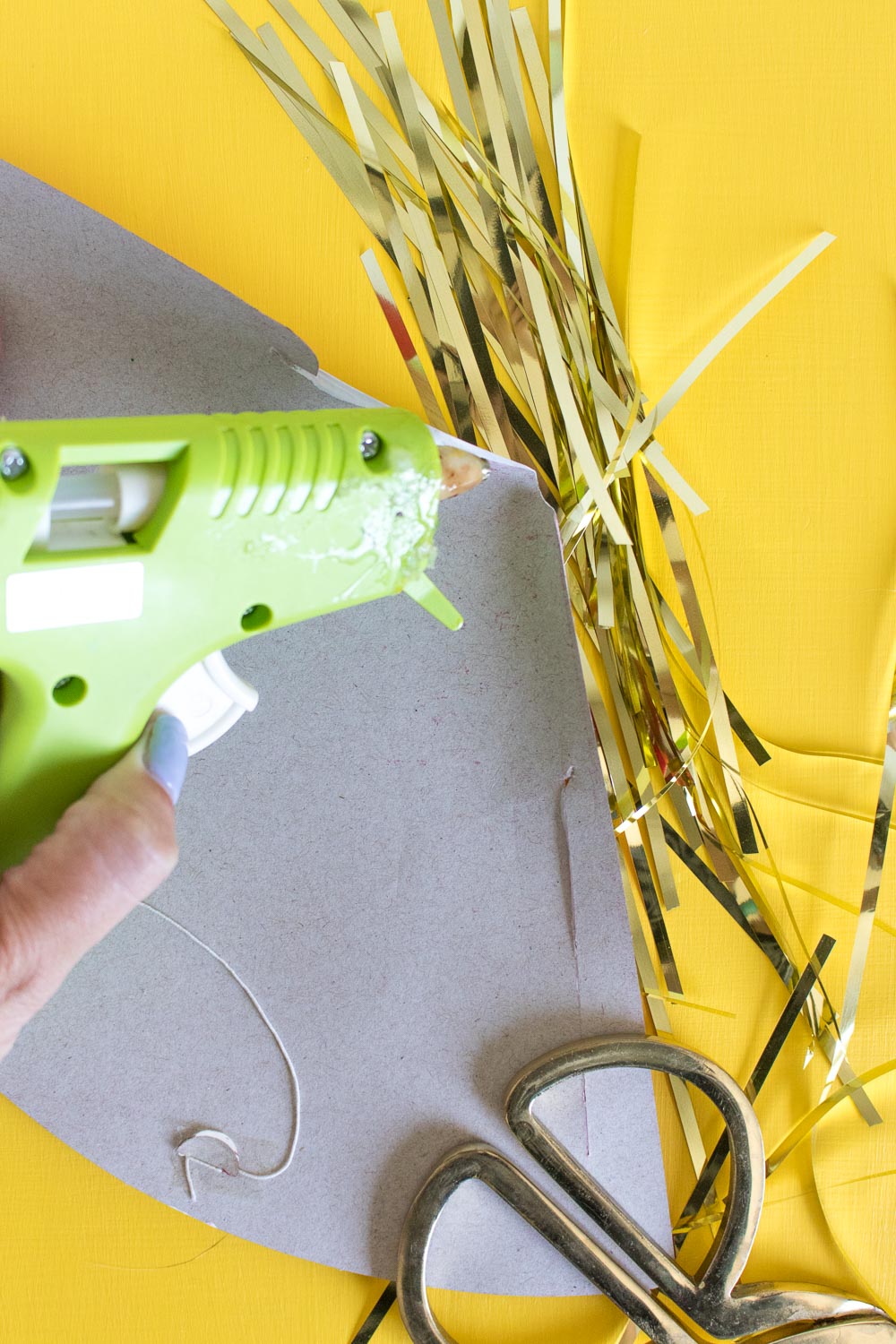 Step 3: Unfold the hats you would like to use and add a small amount of hot glue to the inside at the point of the hat. Immediately press several pieces of gold tinsel to the glue and allow to dry before reassembling the hat.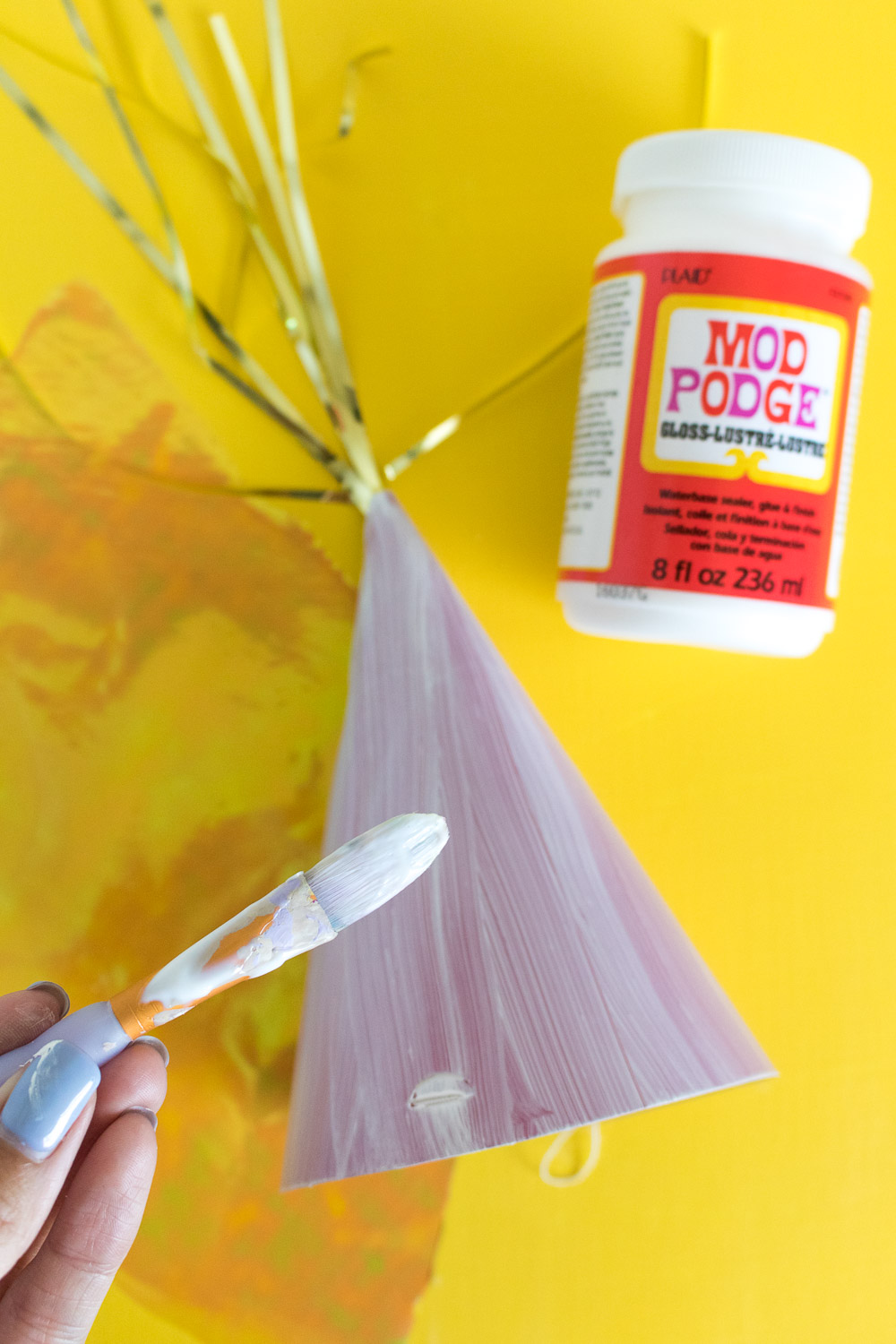 Step 4: Brush a light layer of Mod Podge on the cellophane and carefully wrap it around the hat so that it is completely covered. Trim any uneven areas and reapply Mod Podge to any areas that do not stick properly.
Note, I recommend applying the Mod Podge to the cellophane rather than the hat for easier application.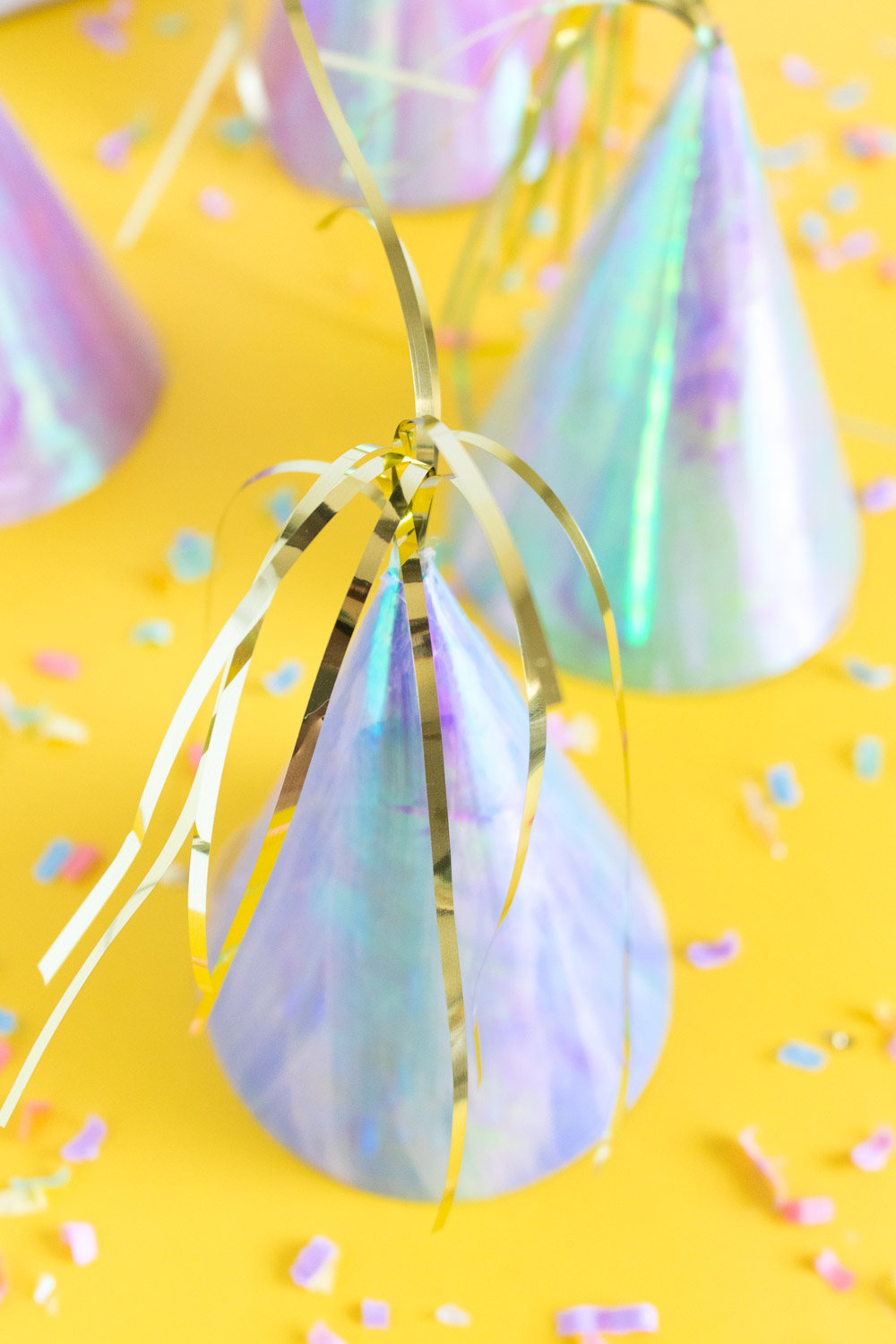 Once the glue has dried (which should only take a few minutes), the hats are ready to wear! They can be reused for multiple parties and work for just about any celebratory occasion.