/
DIY Holographic Ice Cream Cone Wrappers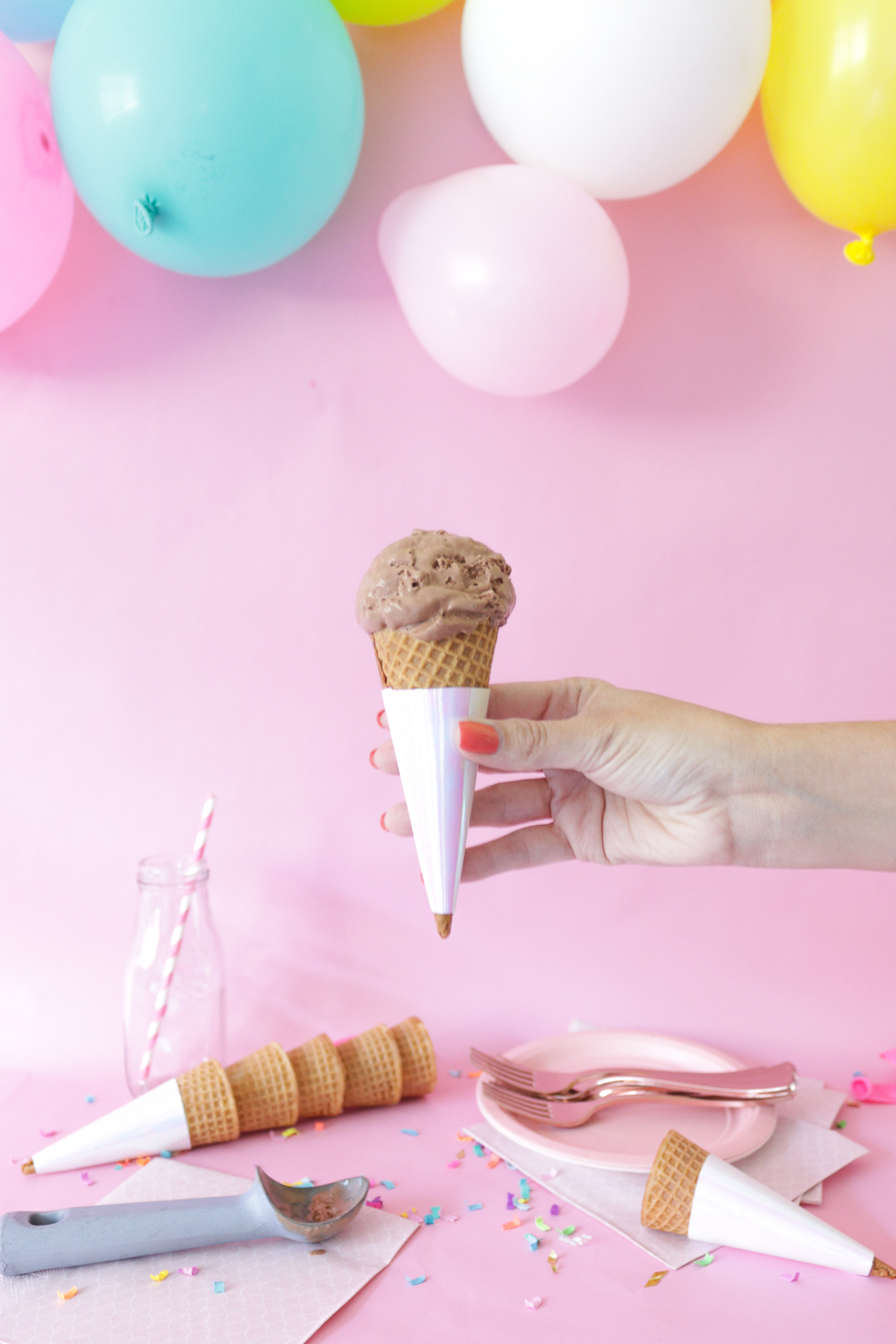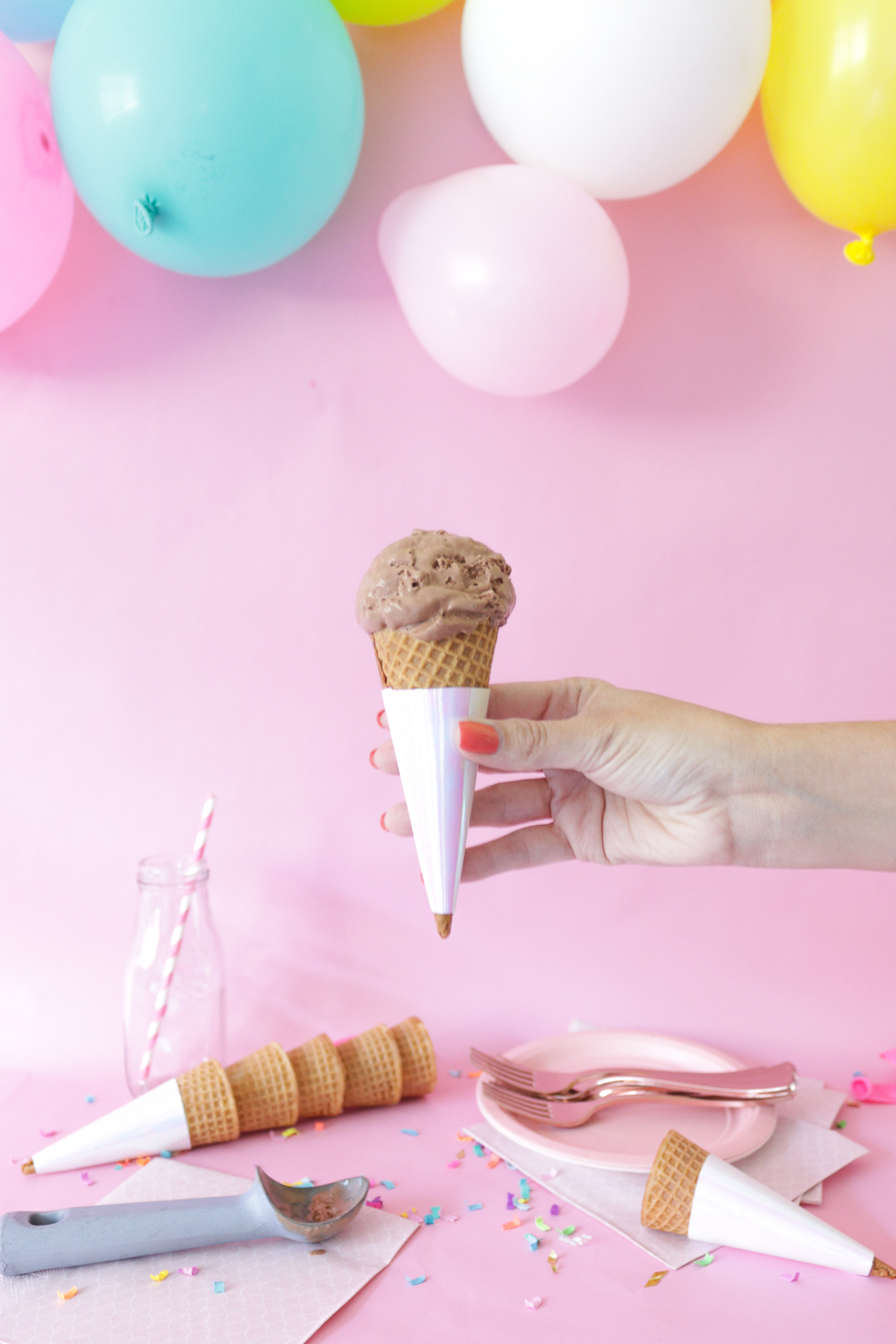 As someone who was born in the early 90s, I consider myself a total 90s kid and it's fun to see some of the trends coming back now. When Cathy from WellKeptChaos asked me to collaborate on a 90s idea, we decided to incorporate ice cream to create a fun 90s ice cream party! I was super excited to get started and decorate for the 90s with bright colors and, most importantly, a little holographic addition.
I decided to share a quick DIY for making these 90s-inspired DIY holographic ice cream cone wrappers! They're actually quite easy to make and seem completely unique. Seriously, holographic cellophane is one of the greatest things I've ever found!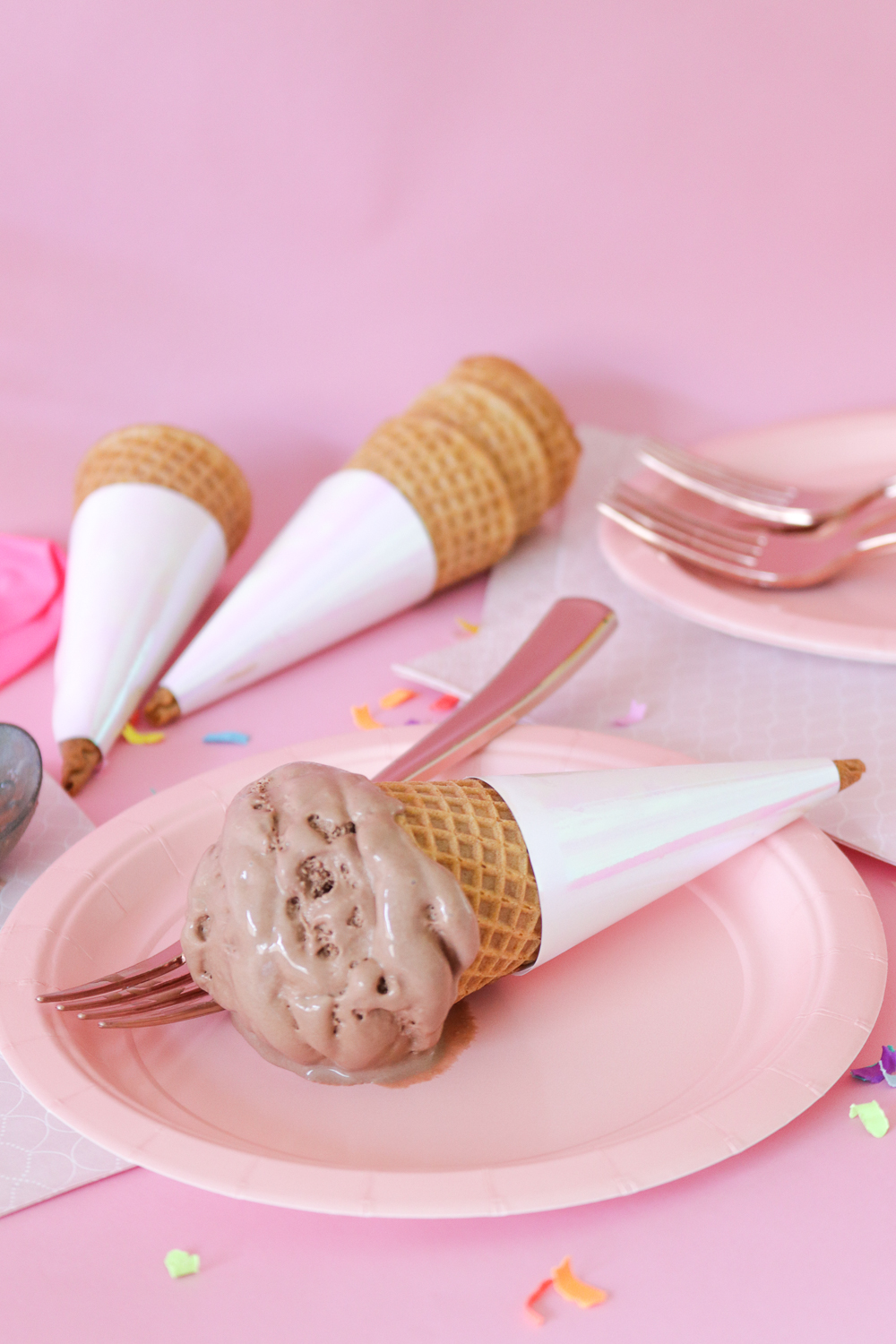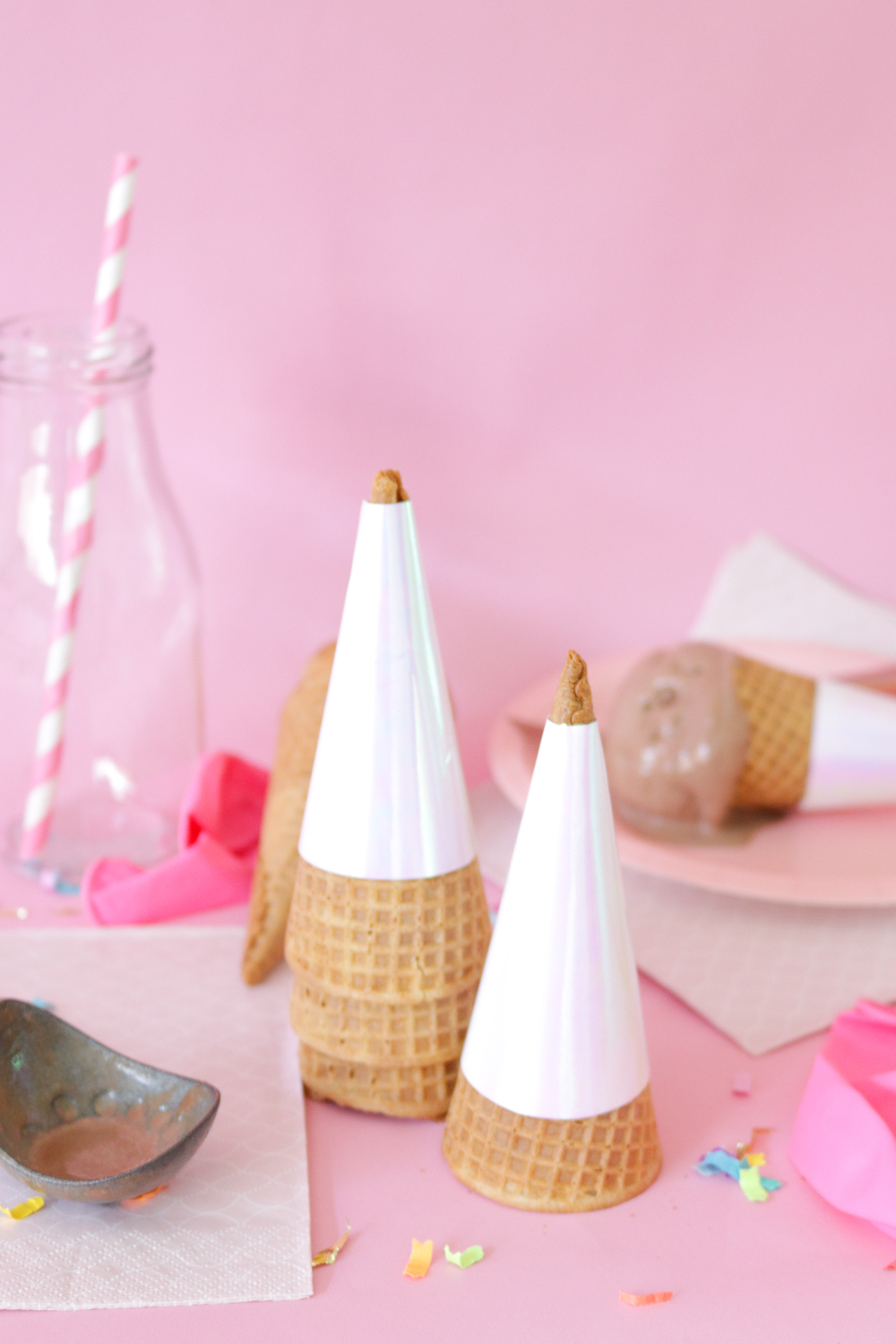 To make this DIY a bit easier, I shared a link below to download an ice cream cone wrapper template, which you can simply print on sticker paper and cut or print on standard paper and cut for a template. In these photos, you can see the shine from the holographic cellophane, but it's much better in person. I think these could be fun so any type of party, but especially birthday parties. Even though they're inspired by the 90s, they'll fit in with various party themes. Plus, I learned as I was eating my props (best part, by the way!) that the cellophane keeps the wrappers from disintegrating like regular paper, so that's also a plus. Less cleanup is always good!
OK, now let's get crafty!
Supplies:
Holographic cellophane
White sticker paper
Scissors
Double sided tape
Step 1: Print out the above linked cone wrapper template on white sticker paper (check printer setting so that it prints on the paper side).
Step 2: Unroll the holographic cellophane on a flat surface and smooth out wrinkles. Cut out the wrappers and remove the sticky backing. Place sticky-side down on the cellophane and smooth so that it does not wrinkle.
Step 3: Cut around the wrapper again.
Step 4: Wrap into cone shape around a standard ice cream cone and secure sides together with double sided tape.
Then start scooping!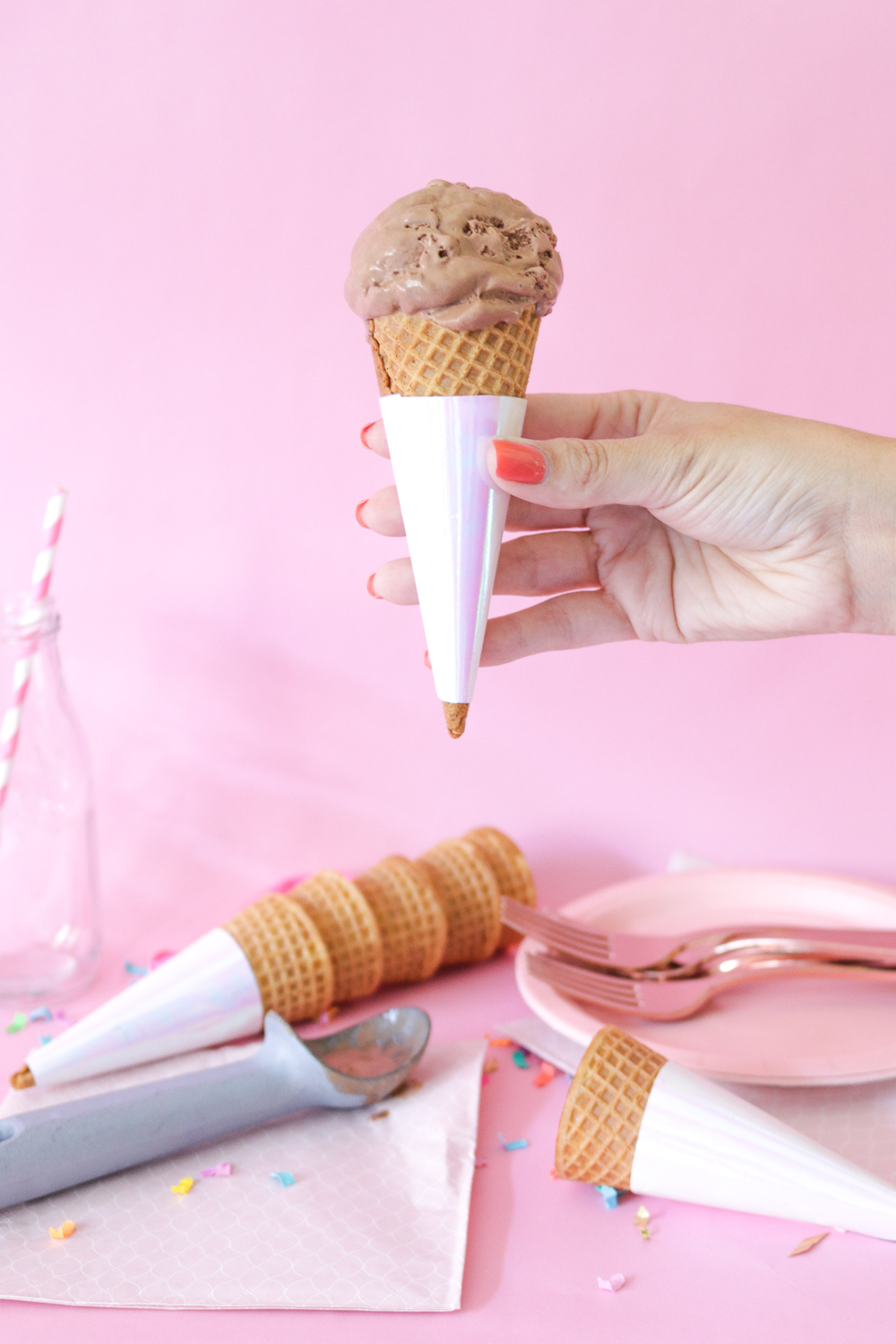 I was so happy with how these turned out, and these photo just don't quite do the holographic wrappers justice. In the right light, they shine and would be so fun for parties.
Check out Cathy's DIY for Lisa Frank-inspired tie dye waffles with the cutest unicorn ice cream scoop!