/
DIY Easy Pop Tart Treat Bags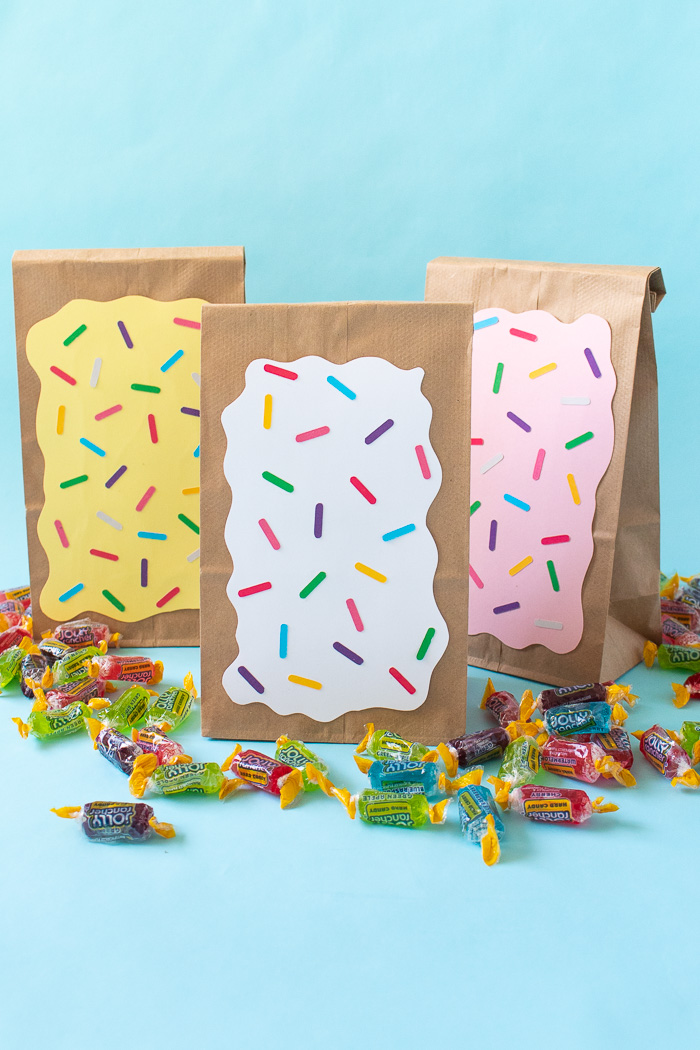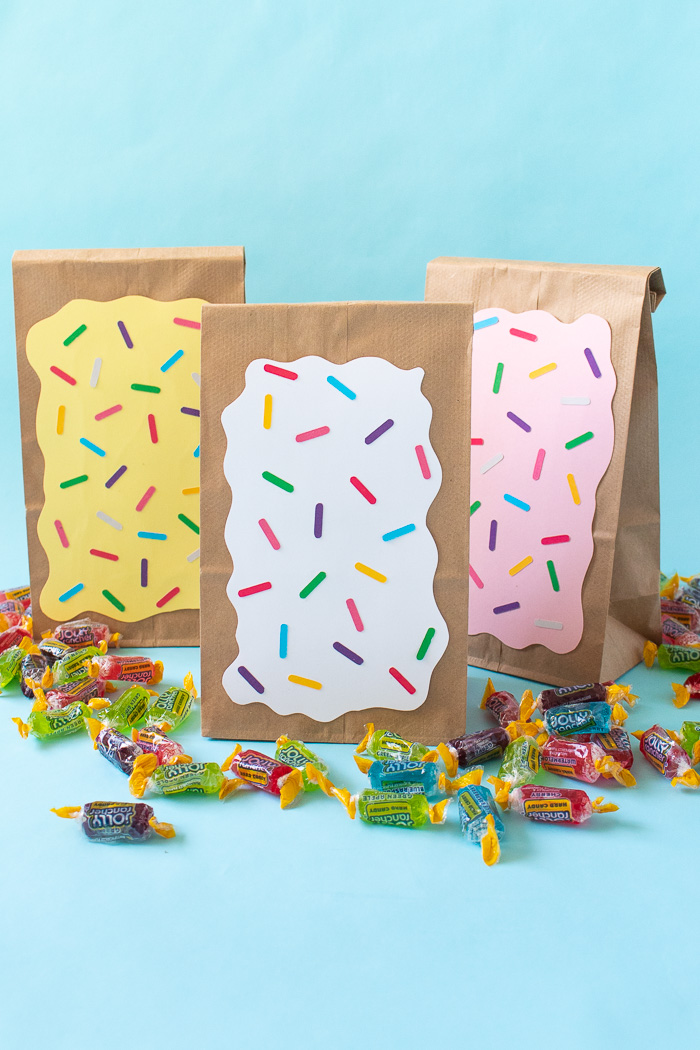 Sometimes, I'll be planning one project when I get an idea in my head for a different one. Then I randomly choose to drop everything and start a new project. Oops! As I was planning out a pop tart recipe recently, I realized that they were the same shape as paper lunch bags. Well, one thing led to another, and I made a set of these pop tart treat bags complete with rainbow sprinkles (obvi)! Pop tarts were one of my favorites as a kid, which is kind of funny because now I refuse to buy them for Andrew because they're too sugary and not exactly a well-rounded breakfast. Strawberry Pop Tarts are still the BEST though…or cinnamon. Apparently adulthood as turned me into a hypocrite, ha! Anyway, these simple treat bags are made with regular lunch bags so they're easy AND inexpensive!
These pop tart treat bags are really as simple as cutting paper, but I do recommend using a cutting machine to make sprinkles if you can. I use my Cricut Explore Air for anything and everything. Seriously, just wait til you see the EDIBLE way I used my Cricut! That project is coming next.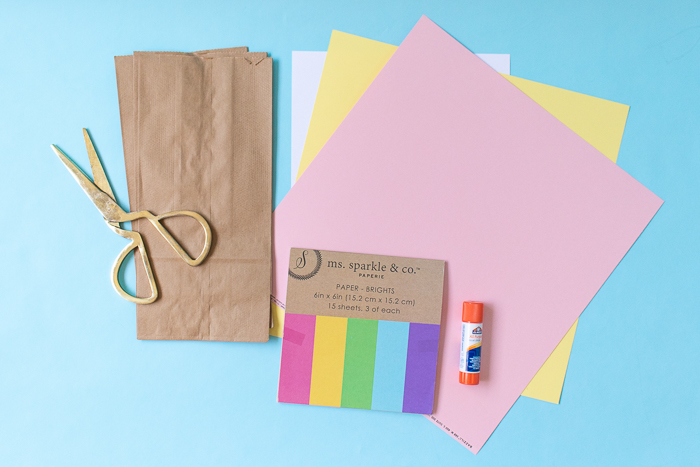 Time: 10 minutes
Supplies:
Paper lunch bags
Colored cardstock
Glue stick
Scissors
Cricut or cutting machine (recommended)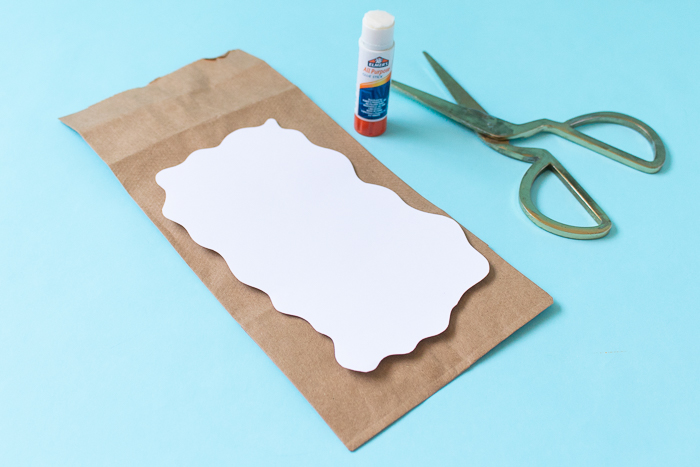 Step 1: Fold top of paper bags down about 2 inches. Cut cardstock to approximate size of bag. Then trim into wavy lines all the way around to make the "frosting" of the pop tarts.
Step 2: Cut out oblong shapes for the sprinkles in a variety of colors.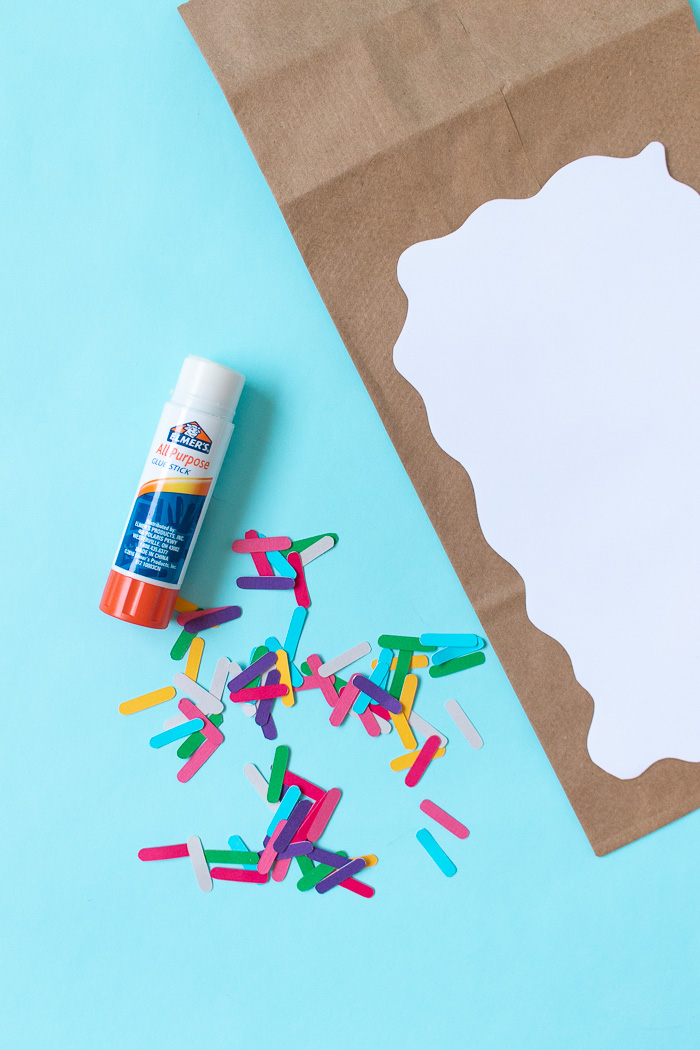 Step 3: Use the glue stick or other glue to adhere the "frosting" to the center of the bags. Top with sprinkles in a random pattern.
Then you can fill the treat bags with candy or other goodies! They're perfect for using as treat bags for parties, but you can even use them as gift wrap!
Please note this post contains affiliate links from which I may collect a small profit should you choose to make a purchase. I only link to products I personally use or recommend.