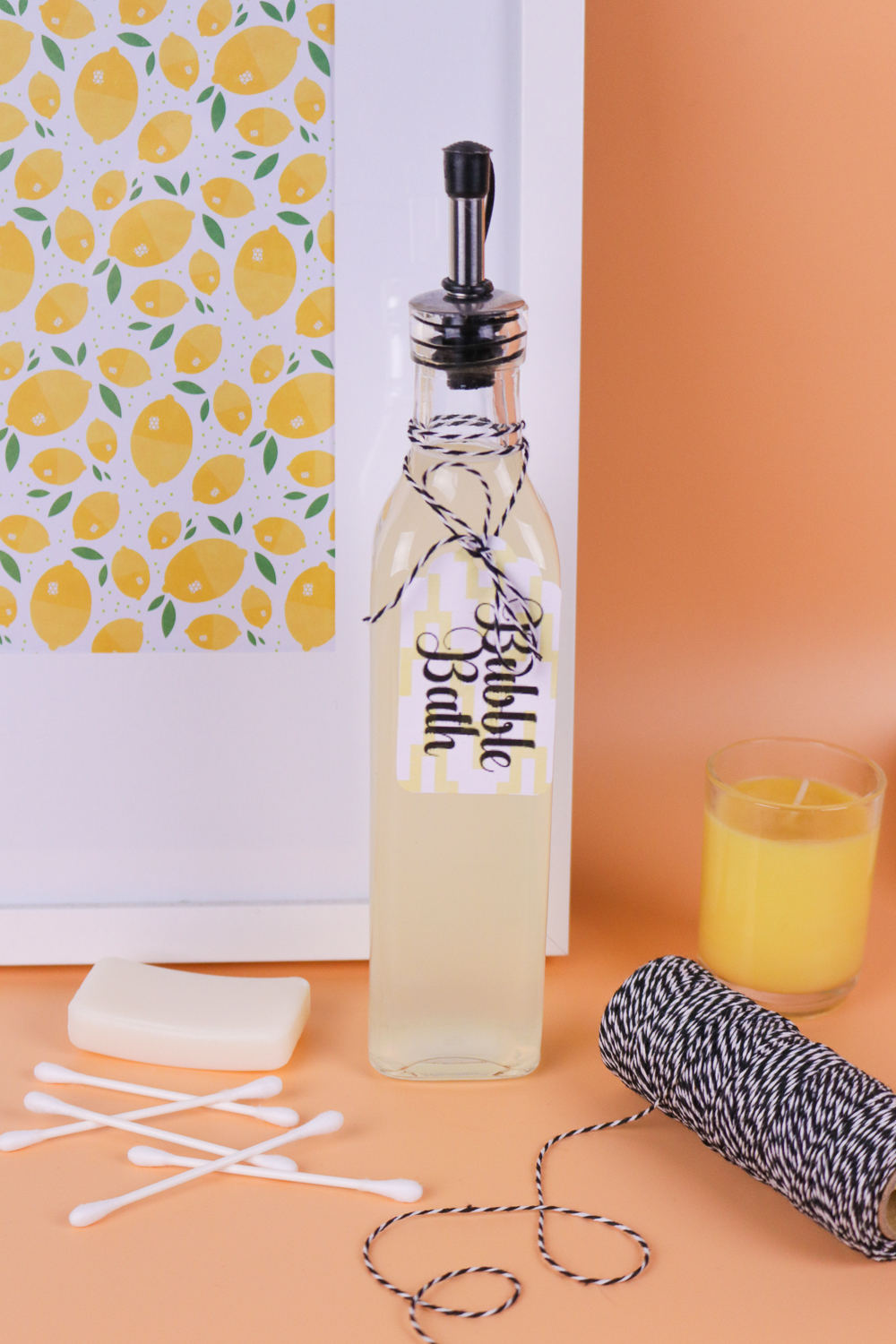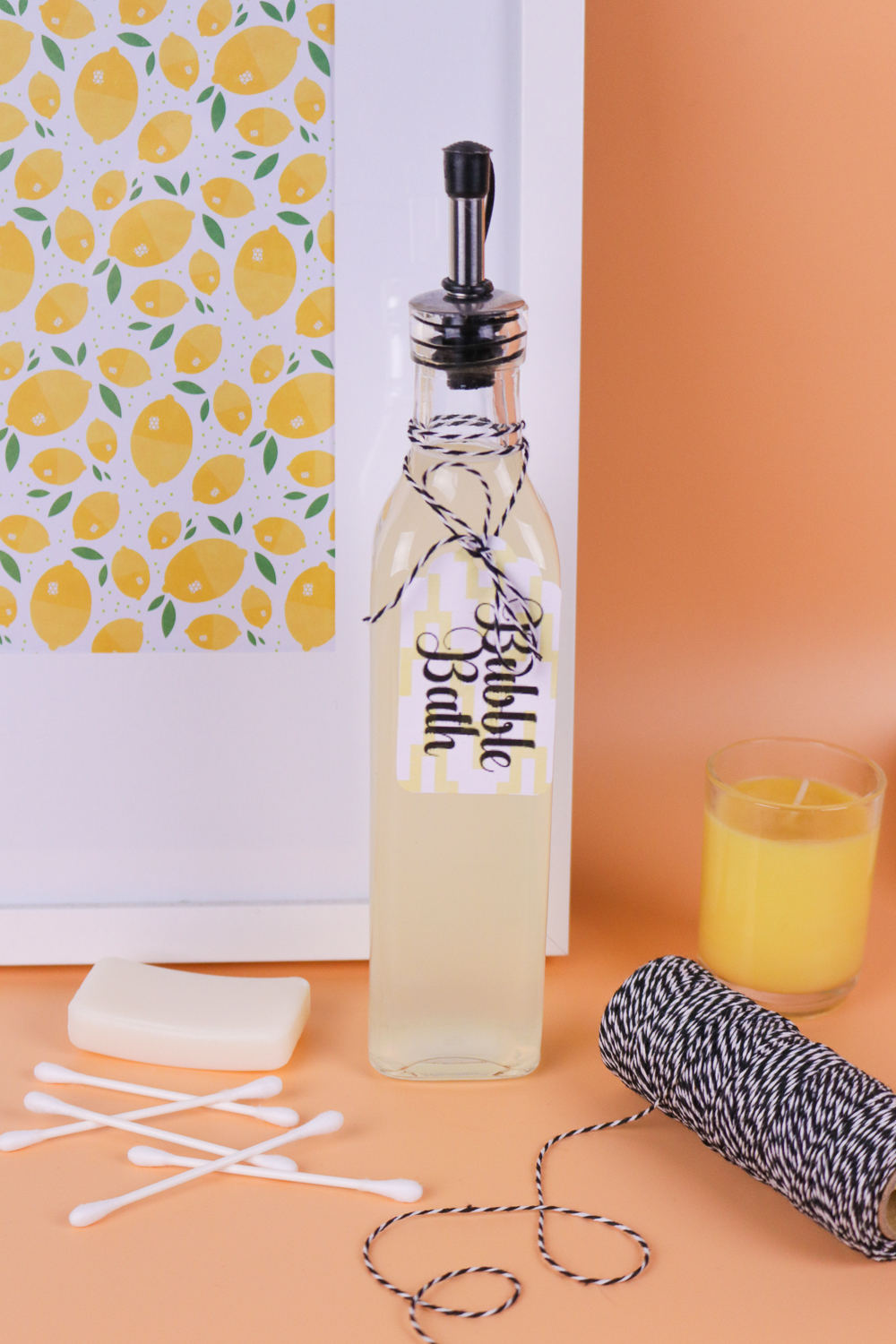 When we moved into our apartment about eight months ago, I was SO excited to have a bathtub I could actually bathe in. In our old apartment, we had the type of bathtub that never, ever felt clean enough to lay in, so this was a huge selling point for me. Now, I take baths every once in a while to relax and sooth my muscles when my back hurts. There was just one thing missing – bubble bath!
I decided to make my own after reading up on the ingredients that make bubble bath bubble. As it turns out, it's incredibly easy! Once I sourced the products on Amazon, I made my own DIY bubble bath in 5 minutes and I added a simple tag. In the past, I've just used regular 'ol soap to make a bubble bath because it's all I had in the house, so my expectations were pretty low, but so far I've loved using my own bubble bath and may never go back.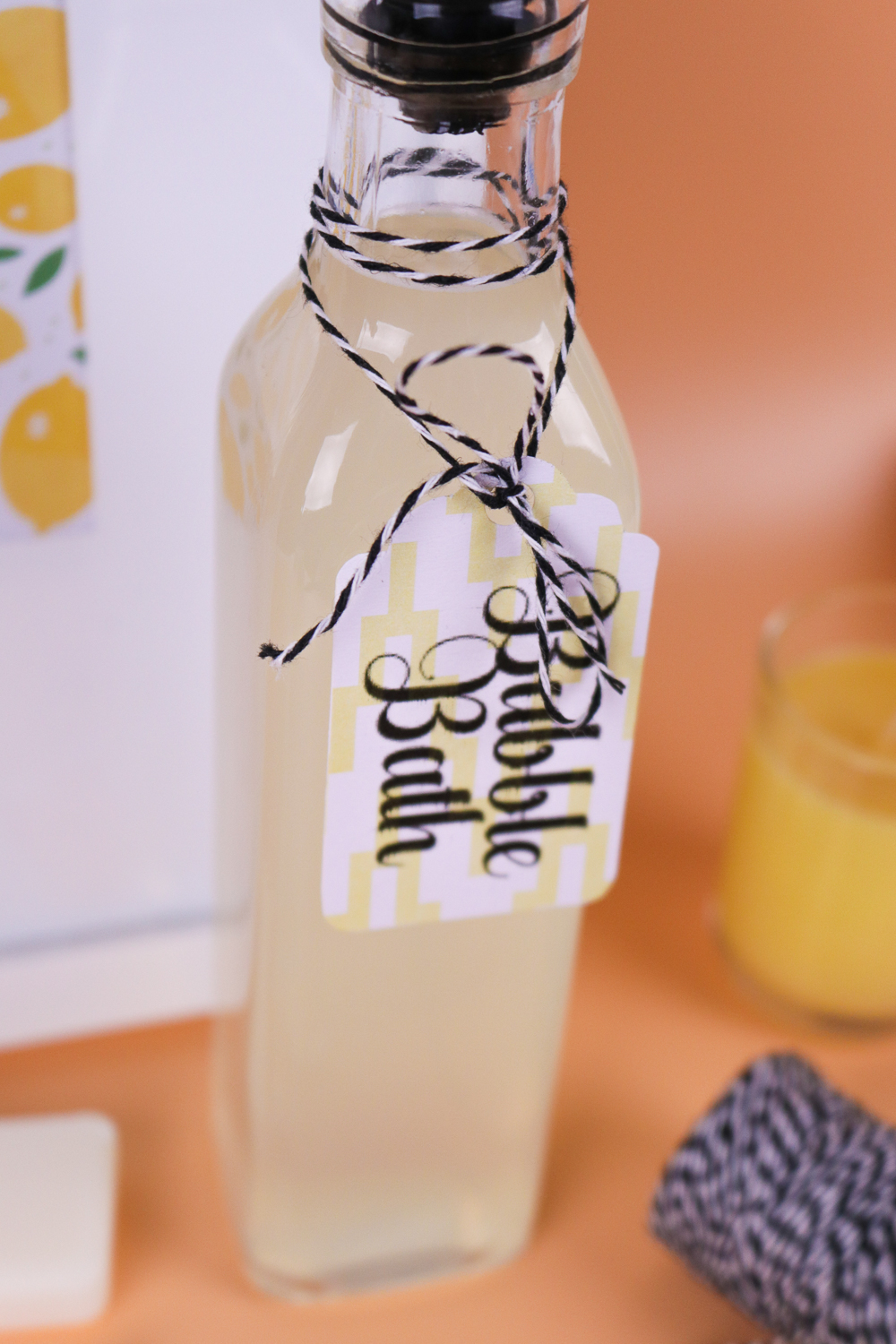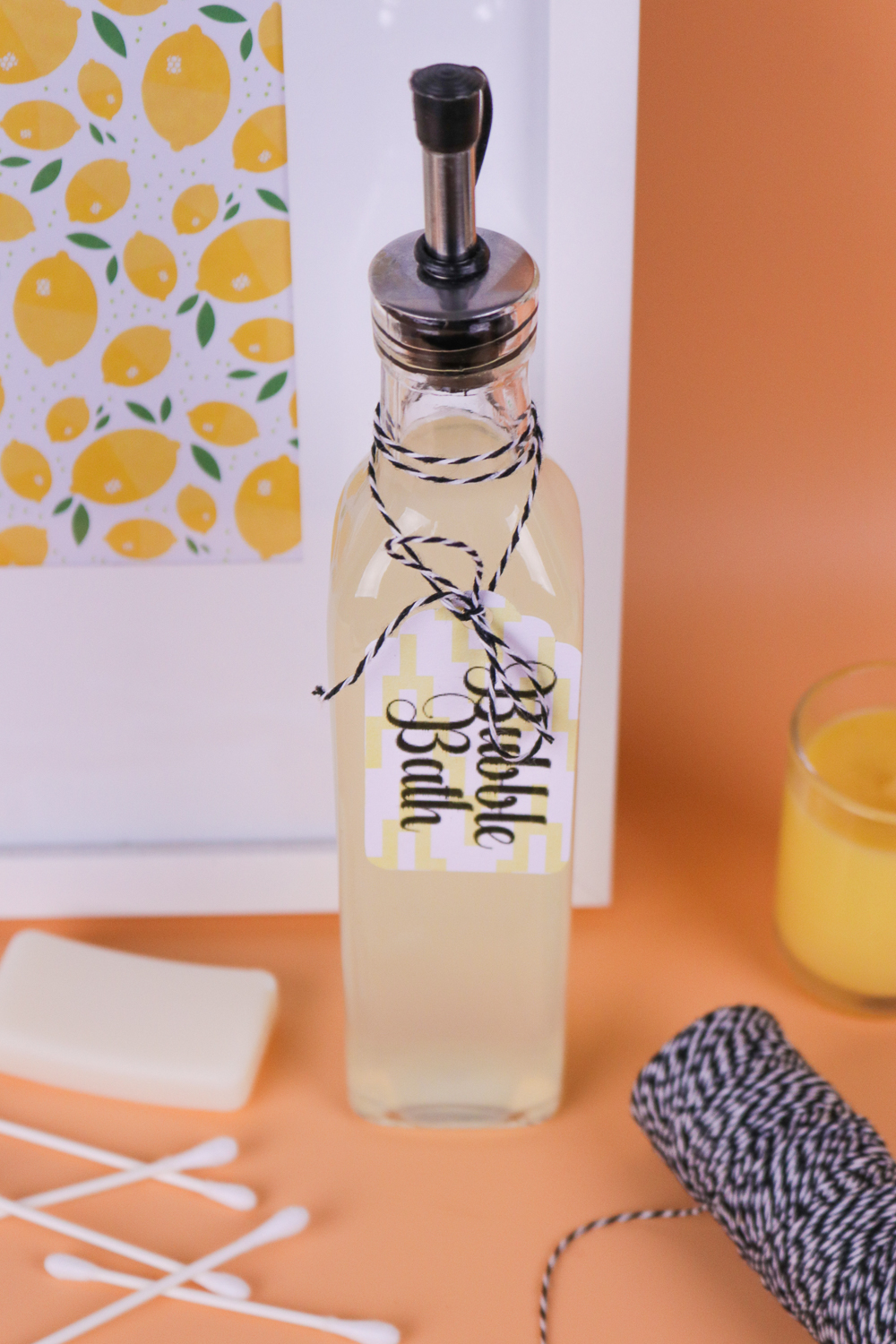 Mixed with some eucalyptus epsom salt, the homemade bubble bath was very bubbly and very relaxing. Even though I'm not an all-natural type of buyer, I do have very sensitive skin, so knowing exactly what was in the products I was using was nice. I'm new to the essential oils thing, but I know some people swear by it. My philosophy is "it couldn't hurt," so I tried it and I found the overall combination of soaps and oils very calming, but that may affect everyone differently. Here's how to make your own!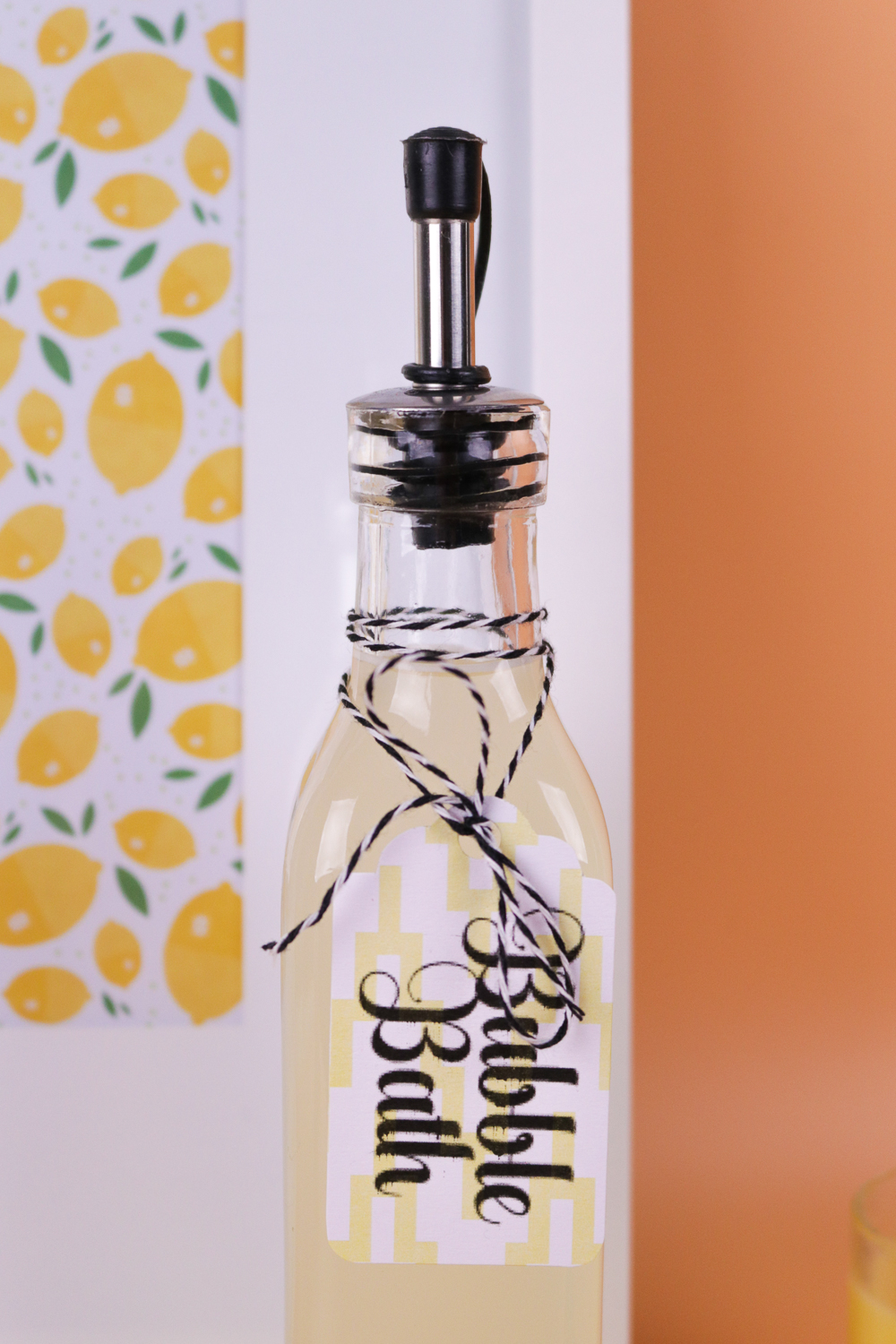 Time: 5 minutes
Supplies:
How to: Combine all ingredients in a bowl and mix together lightly, adding only a couple drops of chosen essential oils. Carefully pour into a small bottle.
Note, the glycerine may settle on the bottom and that's normal.
To use the bubble bath, simply tip the bottle to re-mix the ingredients together (do not shake, or it will bubble). Add about 3 tablespoons of bubble bath to warm running water, adding more if needed to reach desired bubbling.
Homemade bubble bath can make a nice homemade gift for someone too! Maybe I'll make another bottle as a gift for someone soon? Mess around with different scent combinations until you find what's right for you, and have fun with it!
*This post may contain affiliate links