/
Crafting without Consequences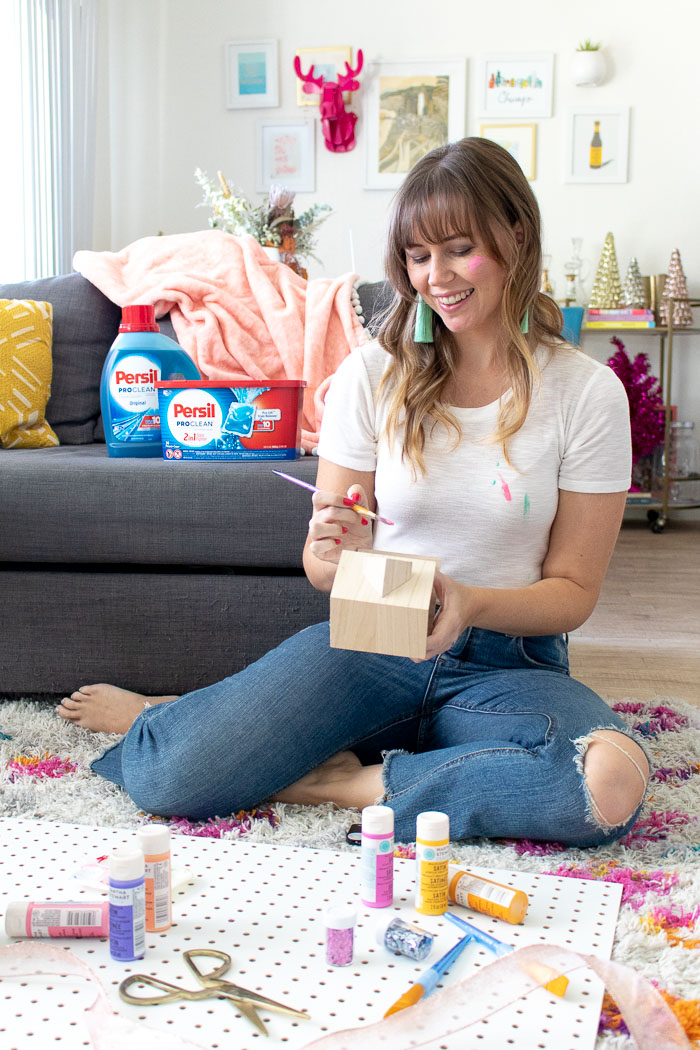 This shop has been compensated by Collective Bias, Inc. and its advertiser. All opinions are mine alone.
#CollectiveBias #PersilLaundry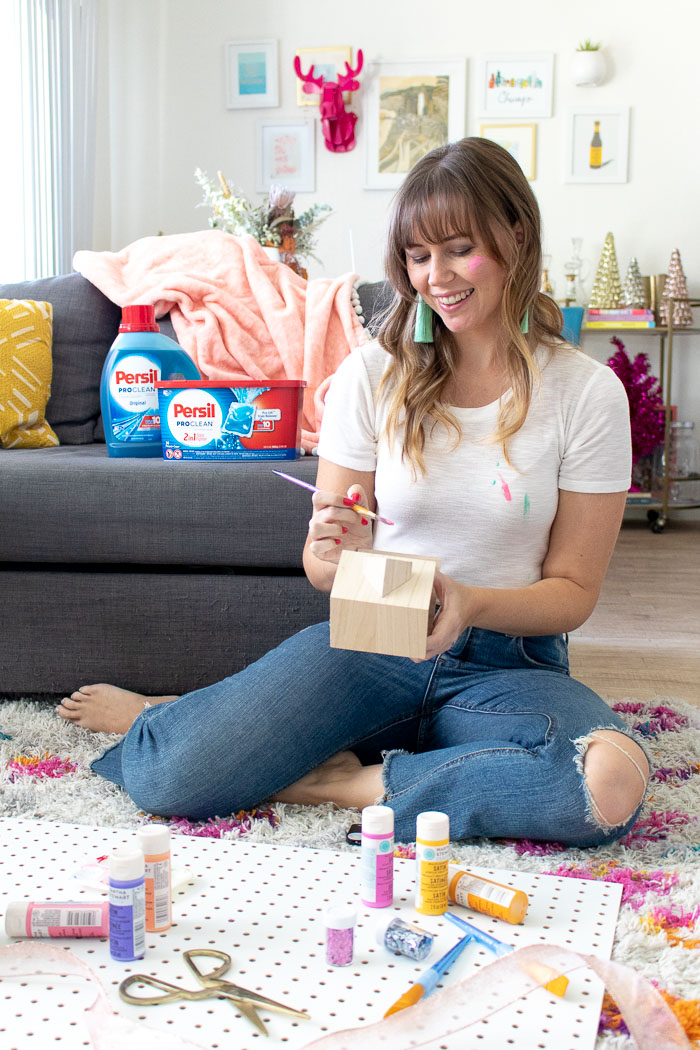 I have a messy job, but I wouldn't trade it for anything. Most days, this is where you can find me – on my living room floor, covered in paint or glue or chocolate while working on a craft. Truly, most of my job is about making a mess and then cleaning it up at the end of the day, which often includes loads of laundry to remove chocolate stains and paint splatters. Because we live in an apartment building with shared laundry facilities, I use Persil® ProClean® Power-Caps® because they're easy, convenient and effective at removing the stains of my day-to-day life, so I can get back to crafting in between laundry timers!

I'm busier than ever this time of year, so I don't have much time to spend fighting stains. Thankfully, I trust Persil to fight stains while I get back to work! With the holiday season in full swing, I'm knee-deep in tinsel and glitter trying to make as many holiday-themed DIYs as possible. I also make a lot of chocolate candies this time of year to give as gifts to clients, friends and family. Seriously, where does the time go?! All this time spent in the kitchen can leave my clothes smelling like food (not that smelling like chocolate is a BAD thing; it's just not ideal). Not only does Persil laundry detergent remove my stains but leaves a fresh scent, removing any unwanted odors from my clothes.

How to Remove Acrylic Paint Stains from Clothing
Water-based acrylic paint is the most common source of my problems since it's the paint I use most as a crafter. Luckily, you can remedy this problem and other common stains with a few tips from Persil!
First, always check the care instructions on your garment before treating!
As soon as possible, apply an alcohol-based solution like hairspray or rubbing alcohol to the stain with a clean cloth. This will help breakdown even dried paint.
Use a cotton bud to remove the paint. Avoid rubbing it as this could exacerbate the issue.
Once you've removed as much as you can with an alcohol solution, add the garment to your like-colored laundry with Persil Power-Caps to fight stains and freshen your clothes.
Check the results before moving your clothing to the dryer.
I found Persil laundry detergent in my local Target (AKA where I buy almost everything). You can find both Persil Power-Caps and traditional Persil laundry detergent in the laundry detergent aisle. We just returned from a Thanksgiving trip, so I'm off to do yet another load of laundry and prep for another busy week ahead!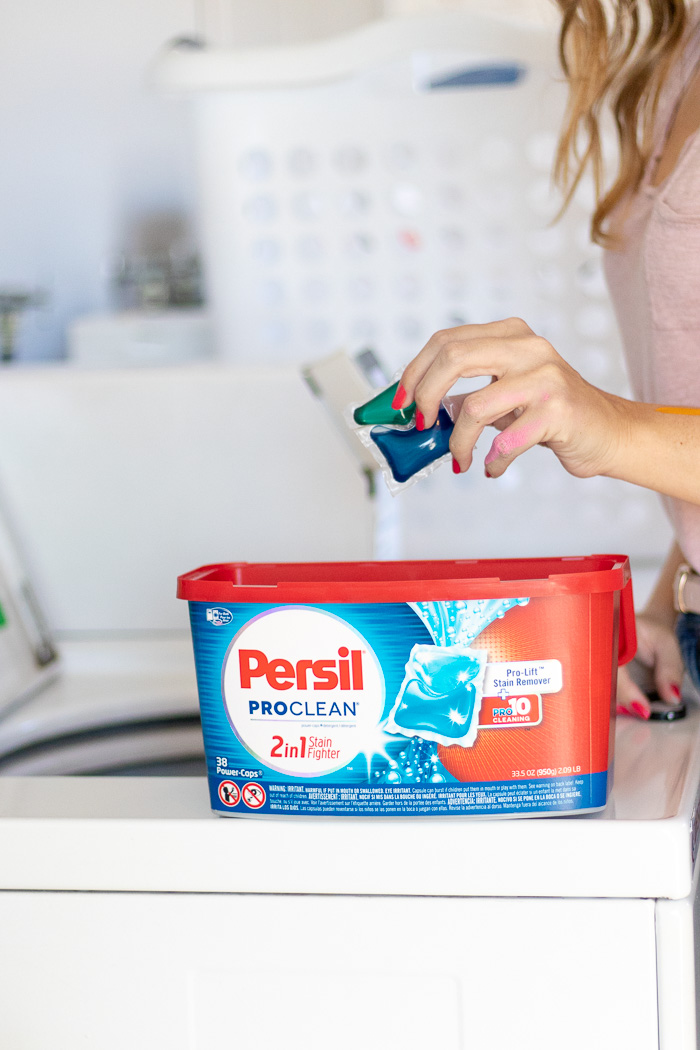 Thank you for supporting the brands that keep Club Crafted sharing!