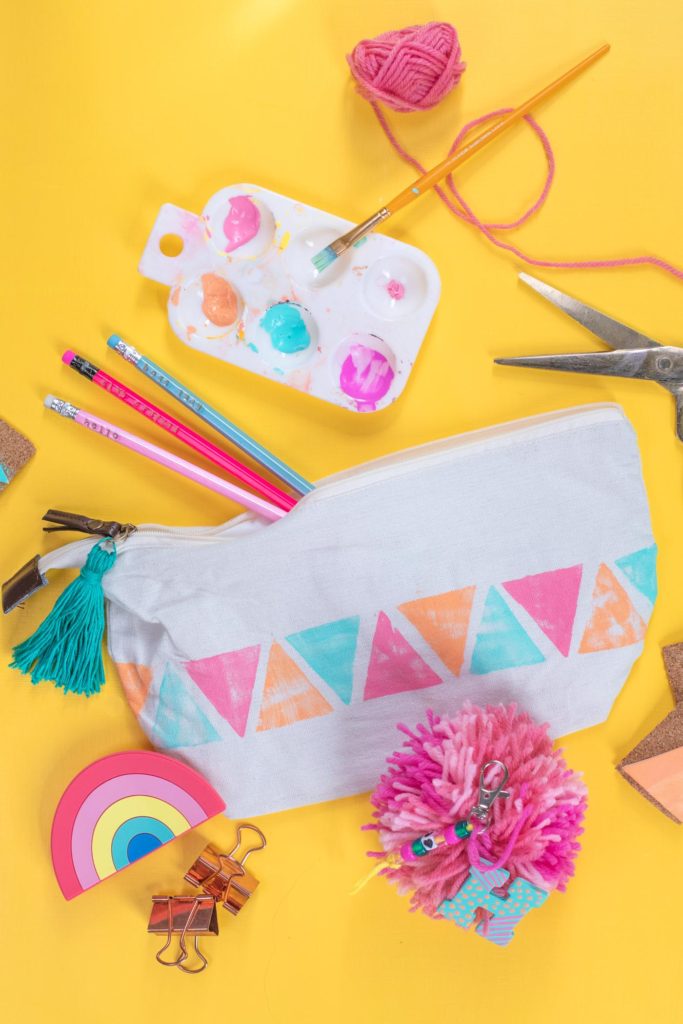 Happy Friday! If you live in the Orange County, CA area, you can find me at Macy's STORY this weekend teaching complimentary craft workshops at both Macy's South Coast Plaza in Costa Mesa and Macy's Fashion Island in Newport Beach. Both are almost sold out, so RSVP soon if you'd like to attend! Here's what you learn if you come craft with me at Macy's in Orange County!
Saturday, Sept 28 @ 11:00am – 1:00pm // Charm School: Accessorize your Backpack
Macy's STORY South Coast Plaza (RSVP HERE)
What we'll do:
How to make tassels and pom poms
Paint personalized wooden keychains for charms
Combine beads, wooden pieces, tassels and pom poms to make unique backpack charms or keychains
Sunday, Sept 29 @ 1:00pm – 3:00pm // Pencil Case Making 101
Macy's STORY Fashion Island (RSVP HERE)
What we'll do:
How to make custom stamps with craft foam
Paint your own pencil cases with DIY stamps
Use metal stamps to personalize pencils with monogram
Create pom pom and tassel accessories
I hope to see all you local crafters at Macy's STORY this weekend! If you have any questions, send me a message. Be sure to follow along on Instagram for behind-the-scenes clips and updates.