/
Common Rental Mistakes + How to Live Better in a Rental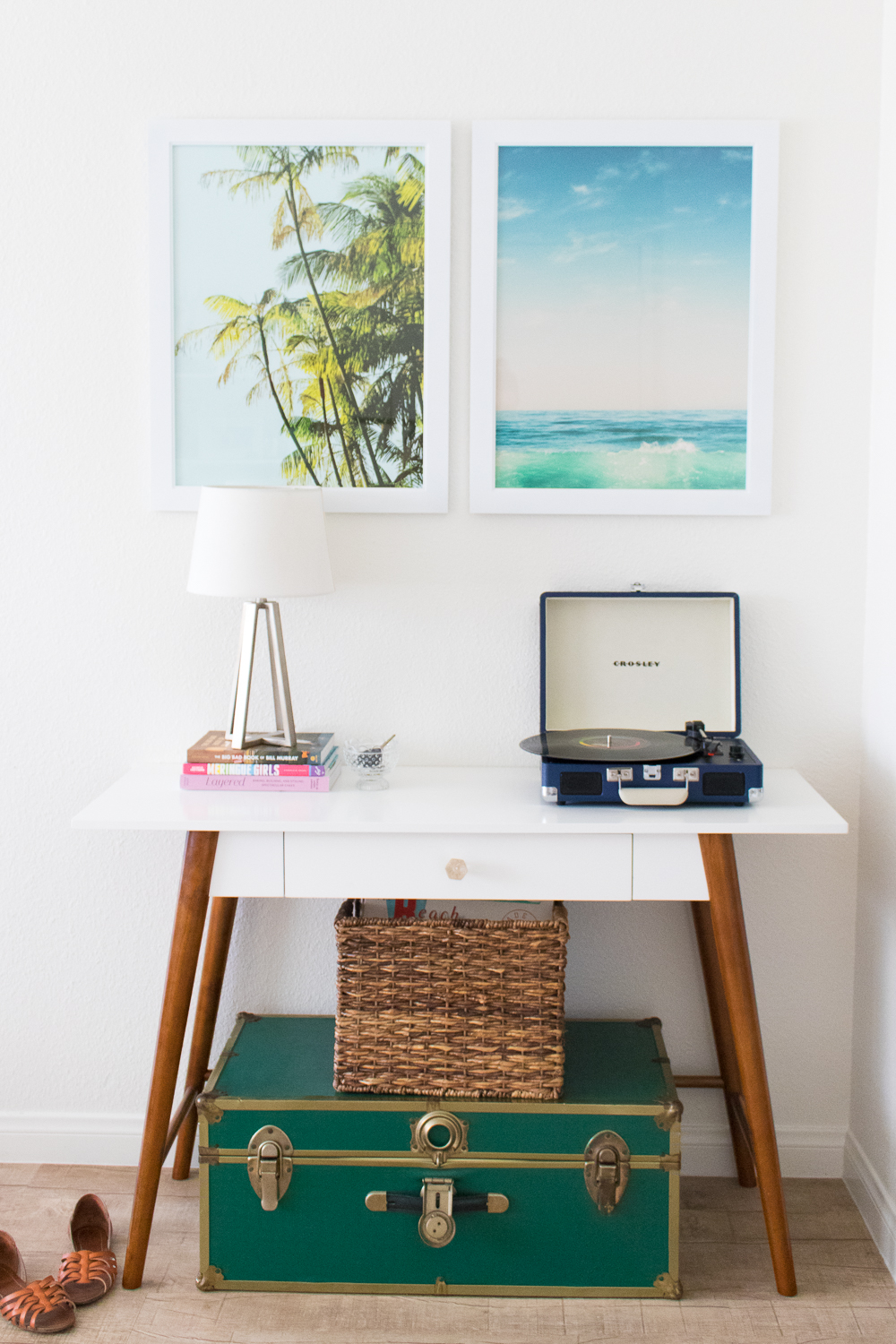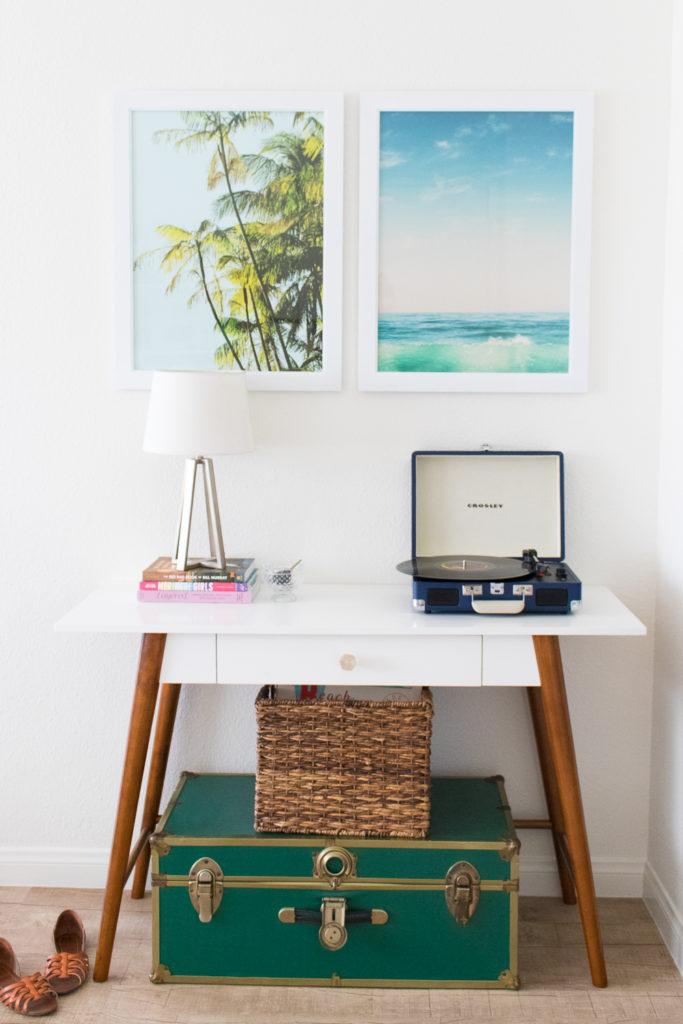 If you've wondered why I've been quieter on the blog lately, it's partially because we're moving. Again! Since we're living the millennial struggle here in SoCal, we're moving to yet another rental apartment with ugly flooring, blinds, lighting and popcorn ceiling. Yuck! And there's nothing we can do about it…or is there?! After living in three rentals in four years, I feel like I've learned a few things about common rental mistakes I and everyone else makes, but I've also learned how to live better in a rental and hide the ugliness that comes with rented apartments. Here a few ways to make your rental feel more like YOUR home!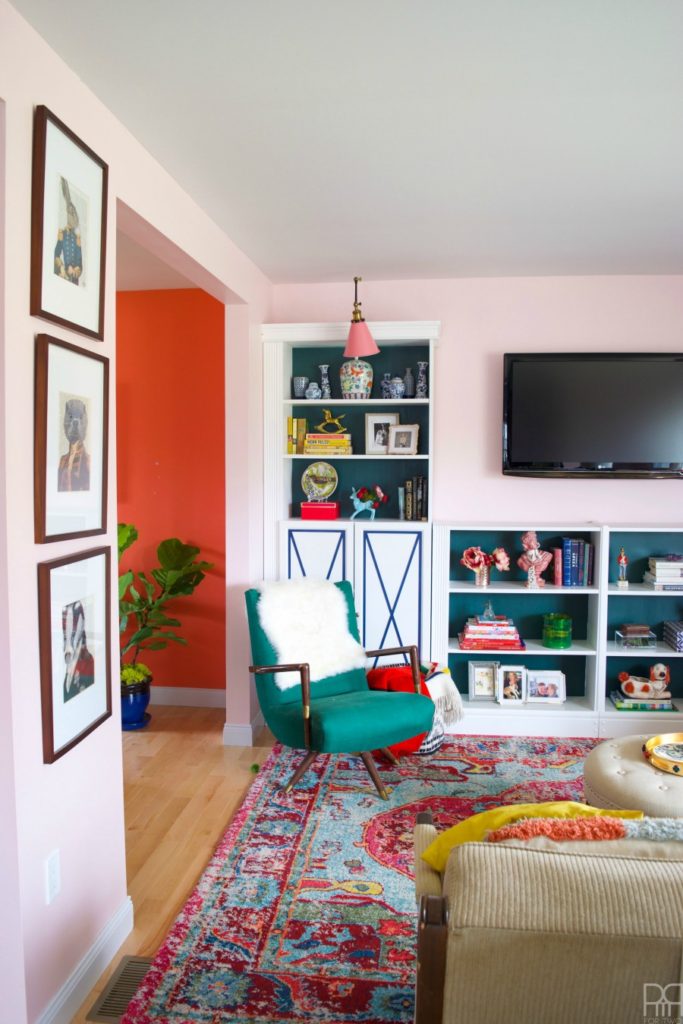 Mistake #1: You're not decorating your walls.
The Fix: Decorate away! Whether it's painting (try to stick to a lighter palette so you can paint over when you move), removable wallpaper or lots of artwork, don't be afraid to make those walls your own. I admit painting is a lot of work in a rental, BUT if you hate beige as much as I do, it's probably worth it. You can even use PAINTABLE removable wallpaper!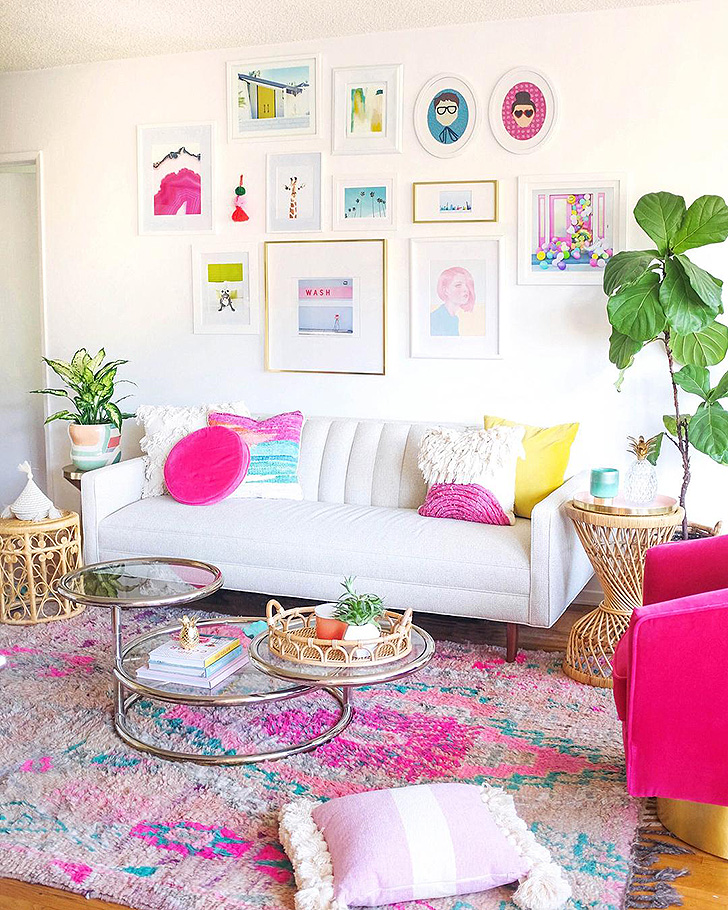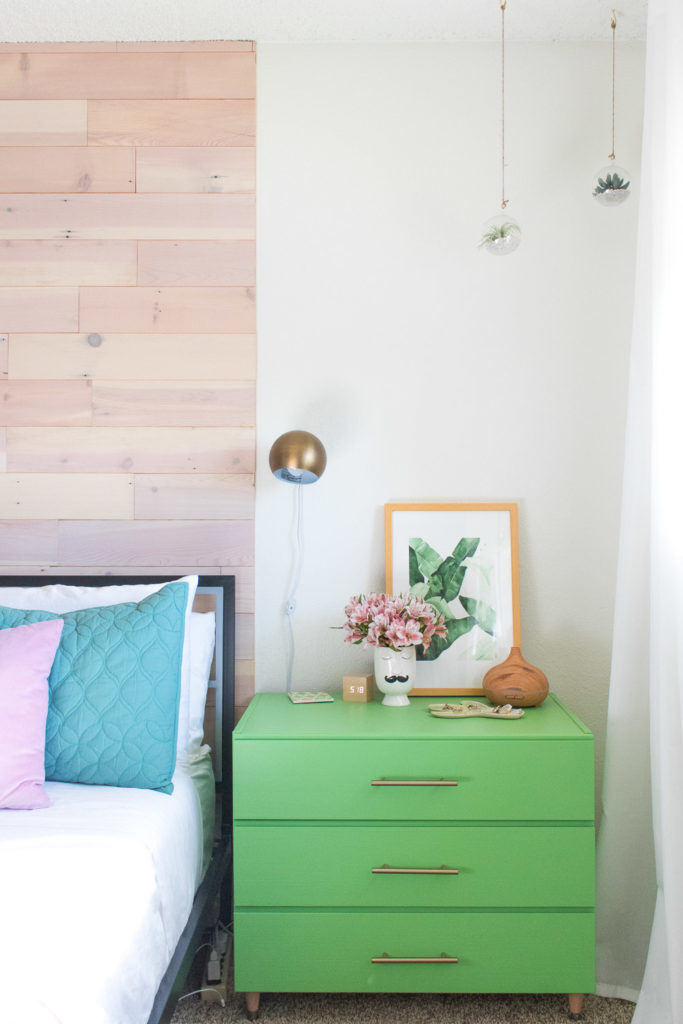 My plans: I have this thing with textured walls. I hate them. Our new apartment has less texture (YAY) and white walls (also YAY) so I can finally utilize removable wallpaper in several of the spaces, and it'll be easy to remove when we inevitably move in another year. I also have learned to start adding artwork to my walls early in the move so I can actually enjoy them. One of the biggest rental mistakes I've made is not entirely "moving in" because of my indecisiveness, so the whole year feels like I'm not really home.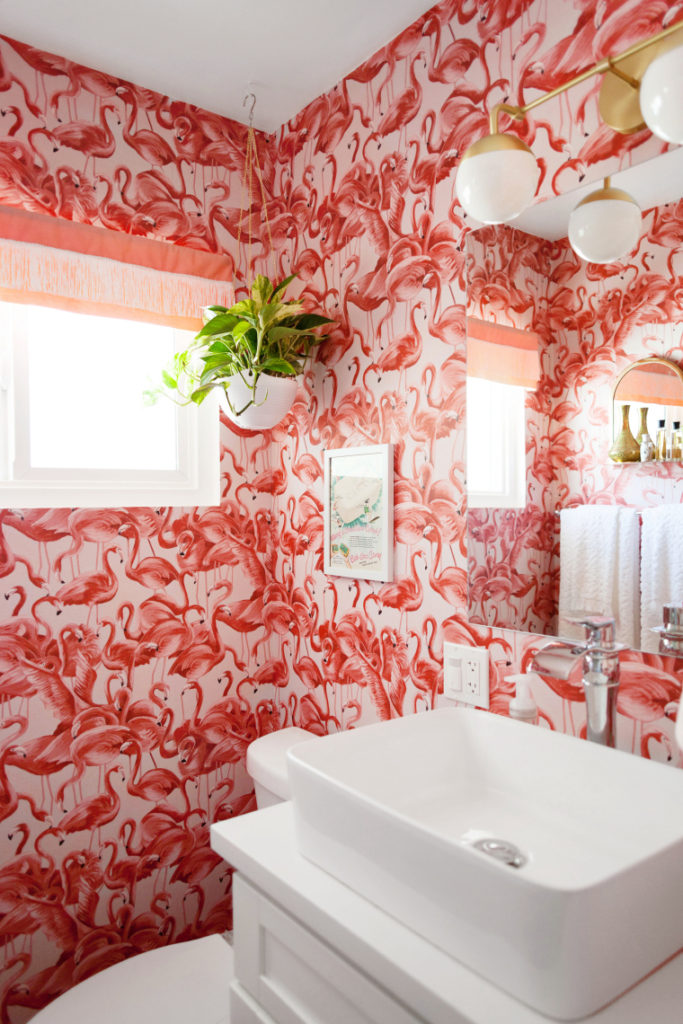 Mistake #2: You're not changing your light fixtures.
The Fix: Remove the old fixtures and replace with new ones, storing the originals in a safe place so that you can replace them before you move. To be on the safe side, you can hire an electrician to replace the fixtures for you, but most of the time, changing light fixtures is not overly difficult.
Check out Vintage Revivals for lots of DIY lighting ideas too!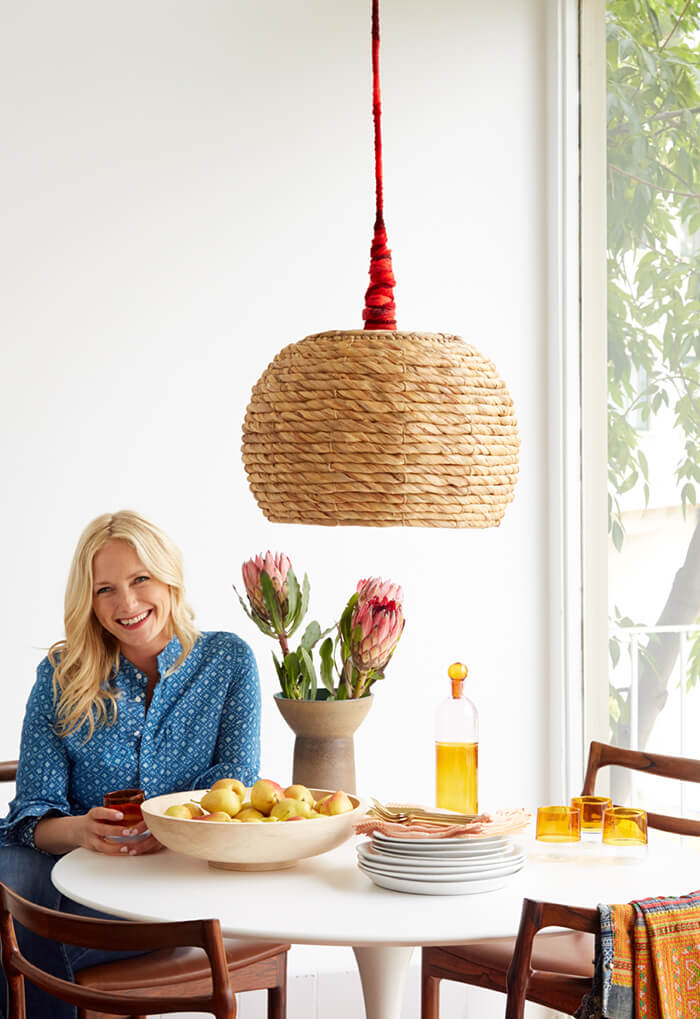 My Plans: There's an awful pendant light in the dining room of our new apartment, so one of the first things I want to do is change it out for something pretty and gold. (This is my first choice right now) No boob lights! I also plan to swap the fixture above the bathroom vanity. The bedroom and living room have NO overhead lighting, so I'll also be incorporating wall scones and standing lamps for comfortable lighting.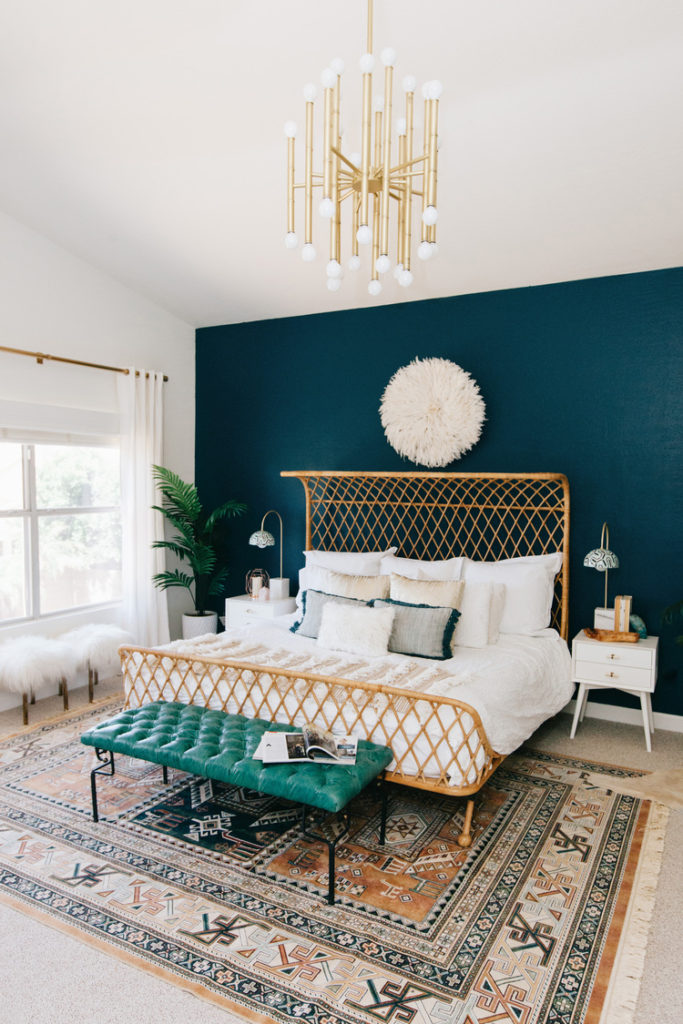 Mistake #3: You're not covering your ugly flooring.
The Fix: Rugs are your best friend in a rental. Layer rugs over any flooring, including carpet, to upgrade your decor and cover the ugly. You can also use temporary flooring like rubber utility flooring squares, carpet tiles, click lock hardwood and vinyl flooring rolls to cover up hard surfaces without causing damage to the flooring below.
My Plans: Our new apartment is almost entirely carpet, which was not our first choice, but I'll be using rugs in the living room, dining room and hopefully the bedroom to cover some of it. The kitchen flooring is fine (like a vinyl that looks like hardwood) but the bathroom is awful linoleum, so I'm opting for a roll of temporary vinyl sheets to cover it and coordinate with the kitchen better. Yes, I'll definitely share the tutorial when I do!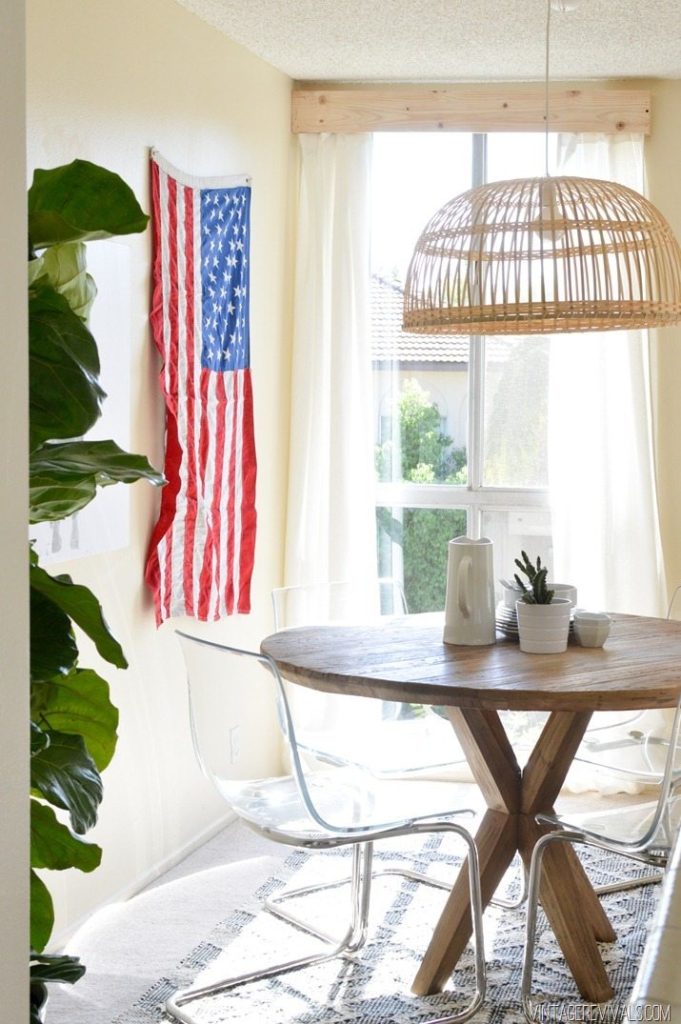 Mistake #4: You're living with awful vertical blinds.
The Fix: Cover them with curtains! Hang a curtain rod close to the ceiling (or at least above the blinds) and push the blinds all the way to one side so that the curtains can be the star of the show. Yes, you could remove them first, but unfortunately large vertical blinds for a sliding door are going to be very difficult to store.
This DIY by Vintage Revivals for covering the track of vertical blinds with a plywood cornice box. I'll definitely be trying something similar ASAP.
My Plans: Gah, the whole apartment has vertical blinds! Why do landlords think this is a good idea?! I'm covering every window with curtains right away (the windows are really funky sizes) and using Mandi's cornice box DIY idea to cover up the track for our sliding door. I can't wait to see what a difference it makes!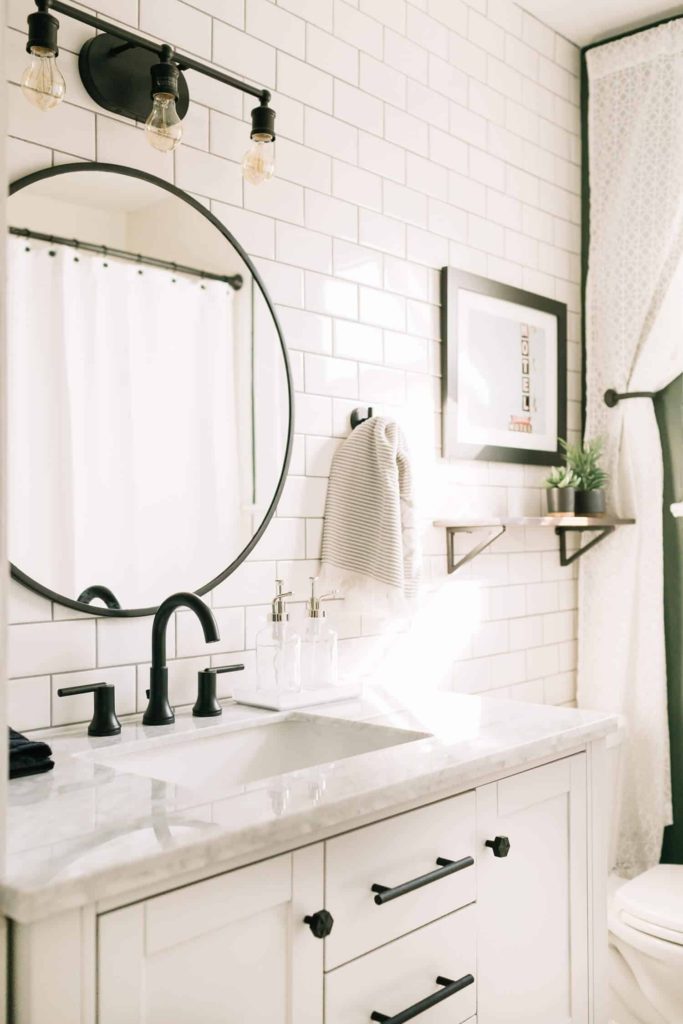 Mistake #5: You're not changing the hardware.
The Fix: Swap out doorknobs and cabinet pulls for statement pieces! As long as you do not have to drill any new holes (that's a renter no-no), you should absolutely take advantage of new hardware because it's such a small change that makes a big statement. Store all of the original hardware in a bag and store it somewhere safe so you can replace everything before you move again.
My Plans: We swapped all of our doorknobs when we moved here and we probably will again. The main reason is because our cat Oliver learned how to open the doors with lever handles. Since we bought them, we just move them with us from now on since it's such an easy swap! I'm also going to change the drawer hardware in the bathroom with something fun from Anthropologie (like these or these). Maybe I'll do the kitchen too…we'll see! I love gold hardware, but every rental seems to have silver.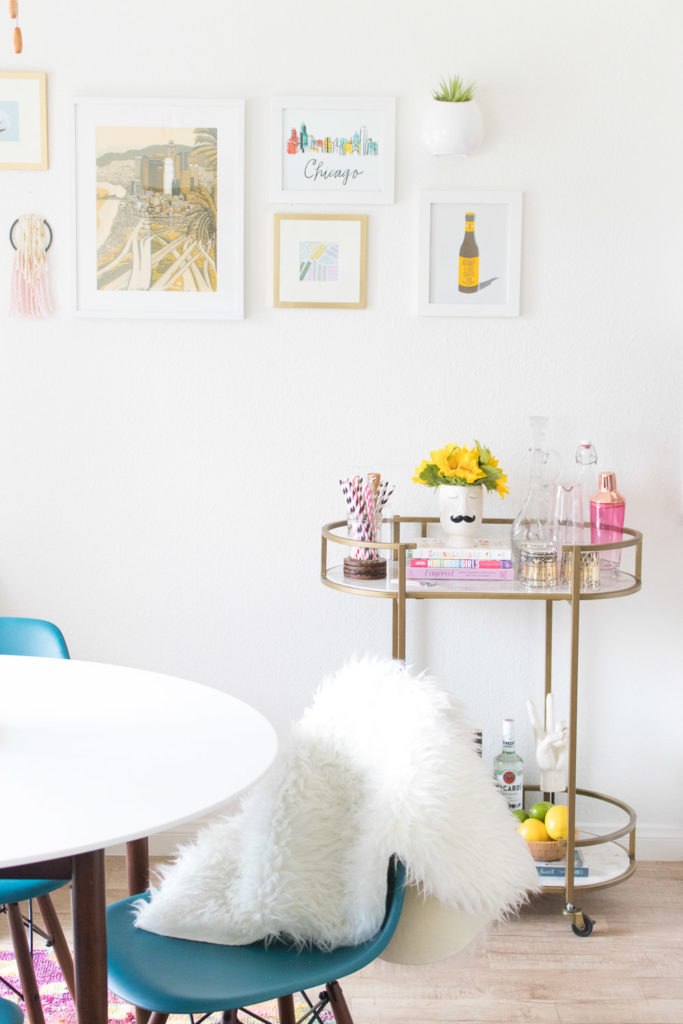 There's my top 5 common rental mistakes! What are some other mistakes that should be remedied? I'm actually excited for this move just for the sake of starting with a blank canvas again, but there are a few things I'm worried about decorating around, like the lack of overhead lighting and the awkward window locations. Nonetheless, I can't wait to share more ways to live better in a rental and share our decorating progress here on the blog!