/
Colorful Paper Fiesta Decor for Cinco de Mayo!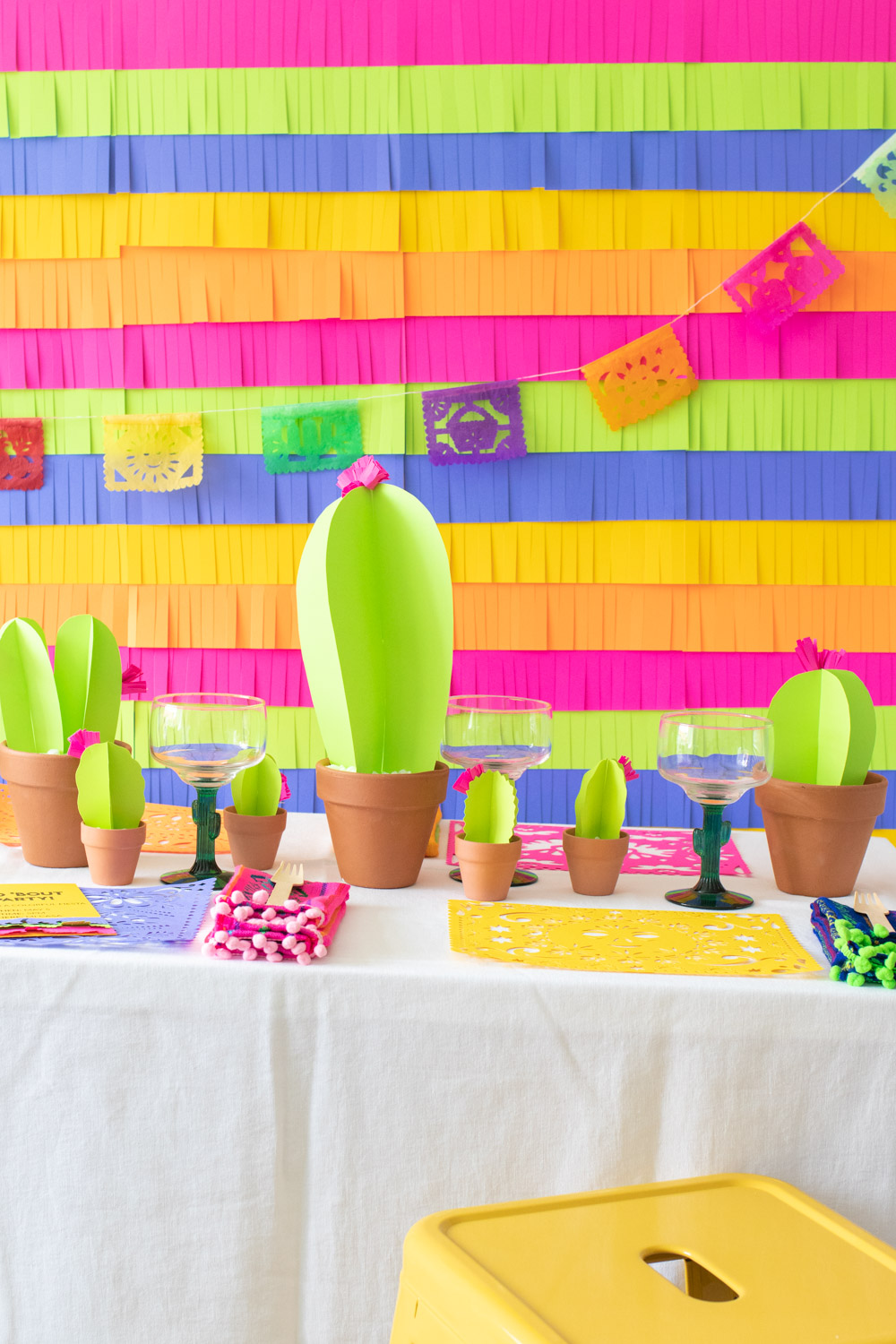 The following post is sponsored by ASTROBRIGHTS® Papers
I know life is a little different right now, but that doesn't mean you can't enjoy parties in a different way! Most of us are quarantined with at least one other person right now, so get ready to celebrate Cinco de Mayo with your significant other, family or roommate. I do believe that parties can lift our spirits. That's why I hope that creating a colorful paper fiesta can lift yours! Using little more than an assortment of ASTROBRIGHTS Papers cardstock, you can put together a simple but beautiful party setting to celebrate Cinco de Mayo or any other day of the week. Keep reading for FOUR different projects for creating paper fiesta decor with the new ASTROBRIGHTS Papers "Joyful" Color Assortment!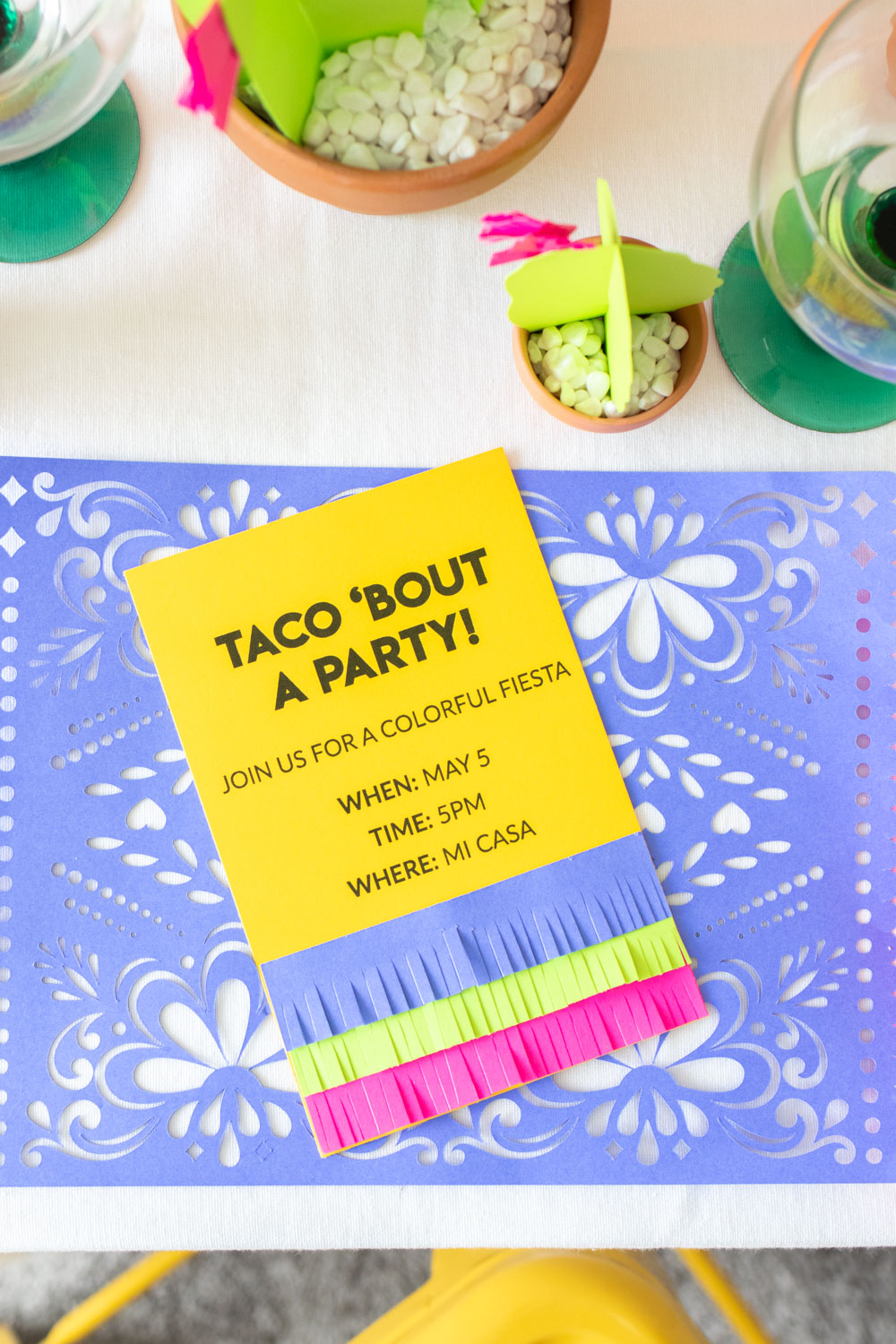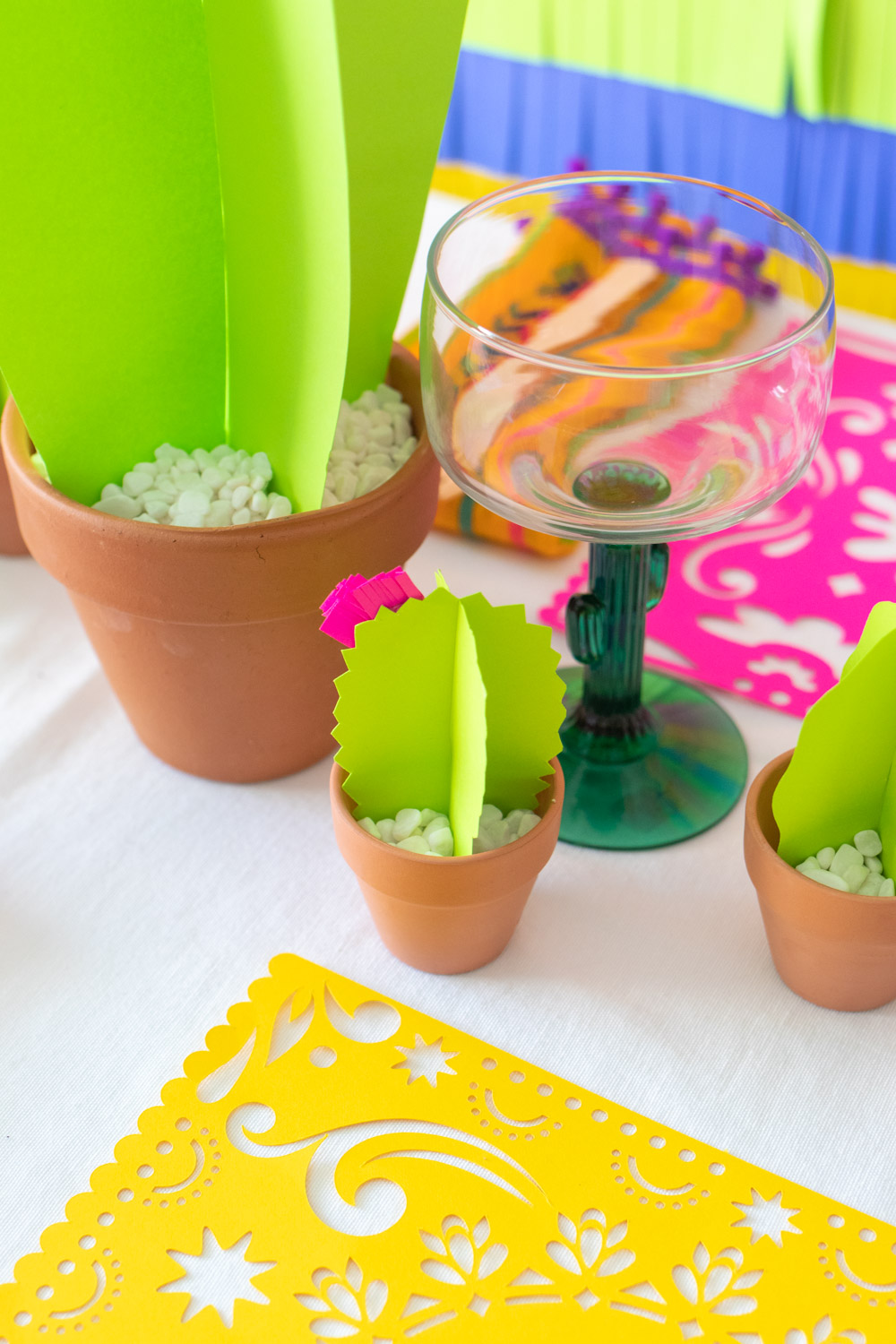 Four Ways to Create Party Decor with Paper
In this colorful fiesta party decor, you'll see tutorials for how to make easy paper cacti, an extra large fringe backdrop, fringed party invitations and intricate papel picado placemats. What aspect of the party if your favorite?! I honestly can't decide because each was a labor of love. From designing each piece of the papel picado placemats (download the SVG cut template here) to fringing each piece of paper, it's so rewarding to see it all come together. The ASTROBRIGHTS Papers "Joyful" Color Assortment was the perfect color scheme for this fiesta-themed party. It includes Cosmic Orange™, Solar Yellow™, Venus Violet™, Terra Green™ and Fireball Fuchsia™.
Check out this short video for a look at how to make paper fiesta decor with ASTROBRIGHTS Papers!
Visit the ASTROBRIGHTS website for the full tutorial for all four of these paper decor projects.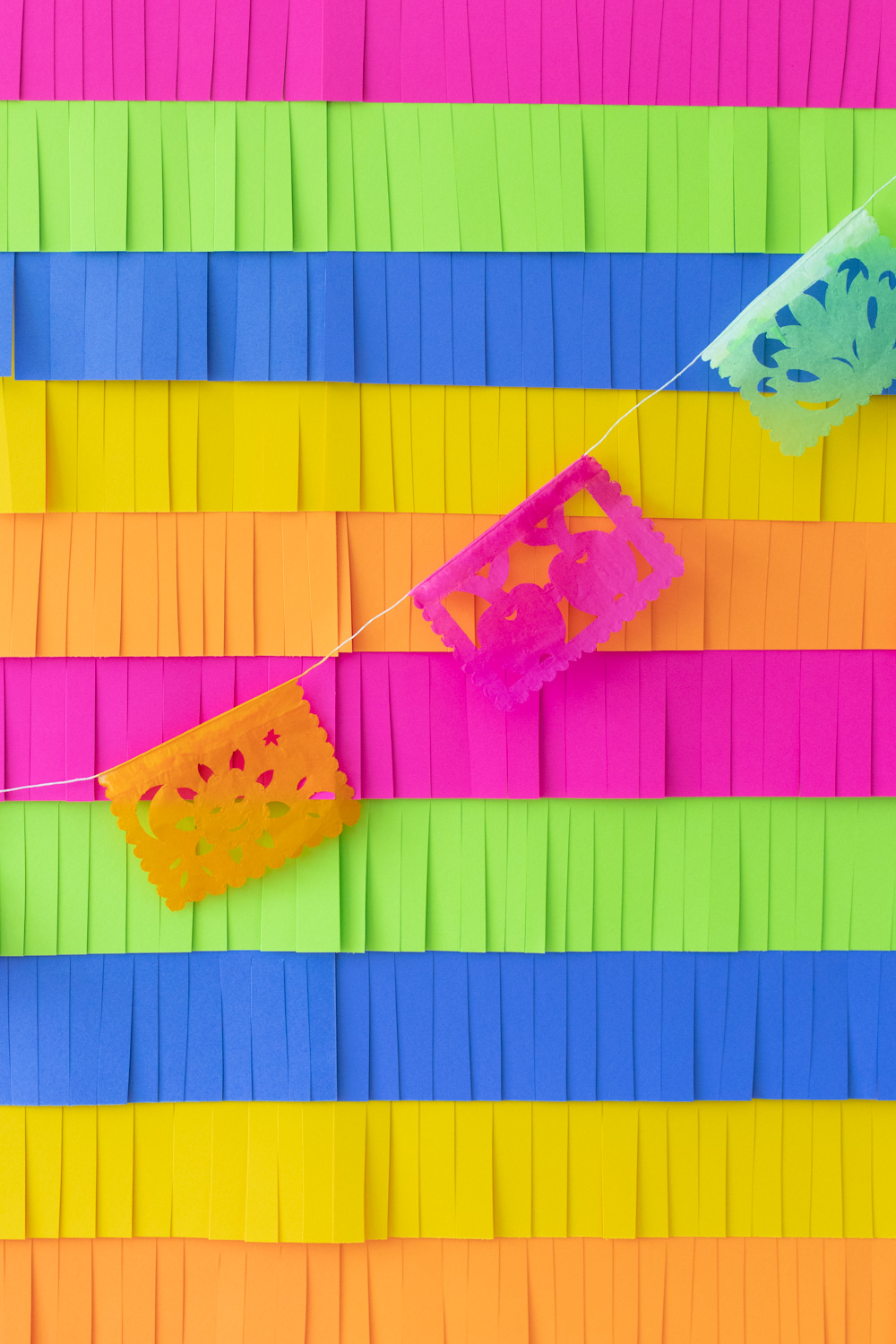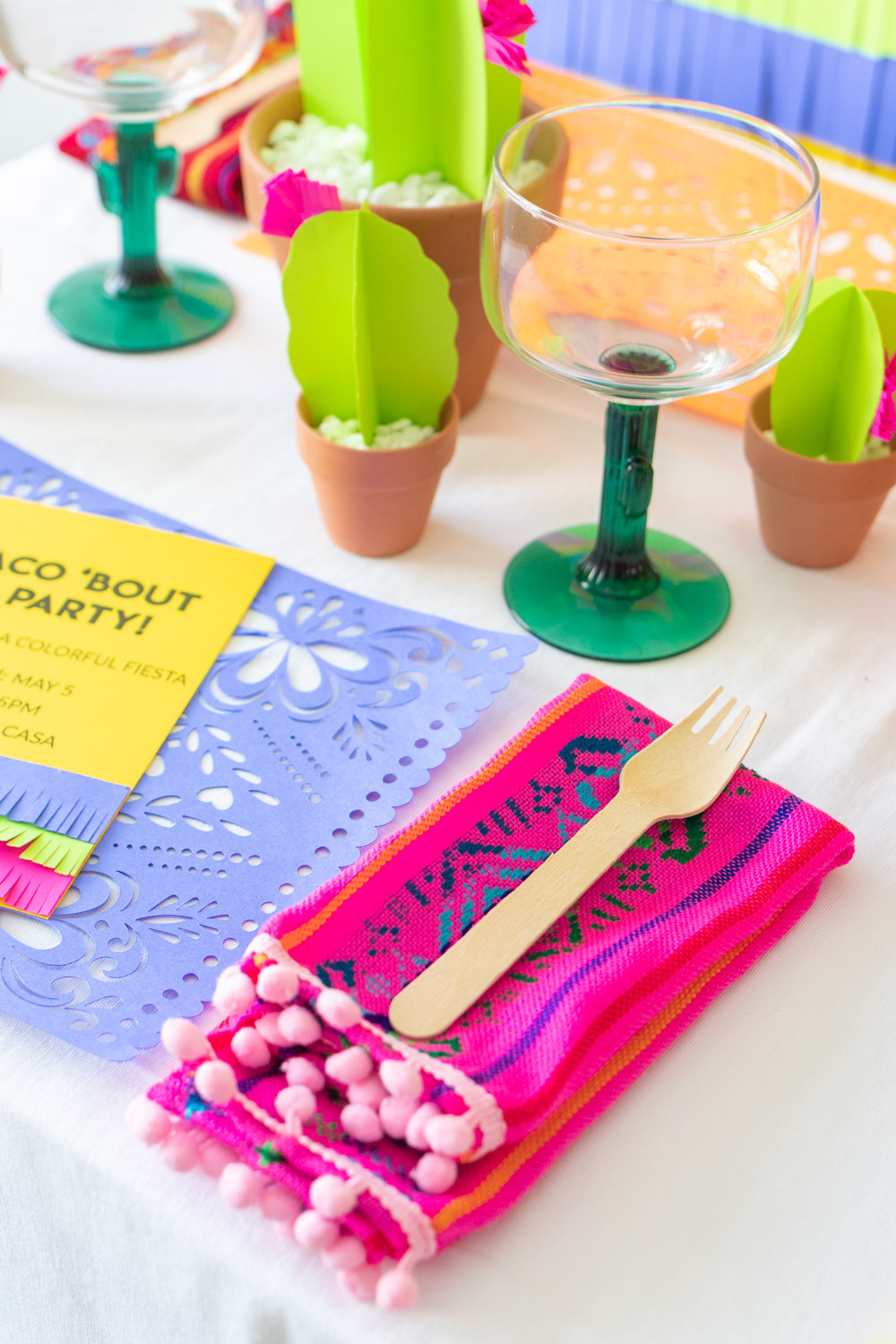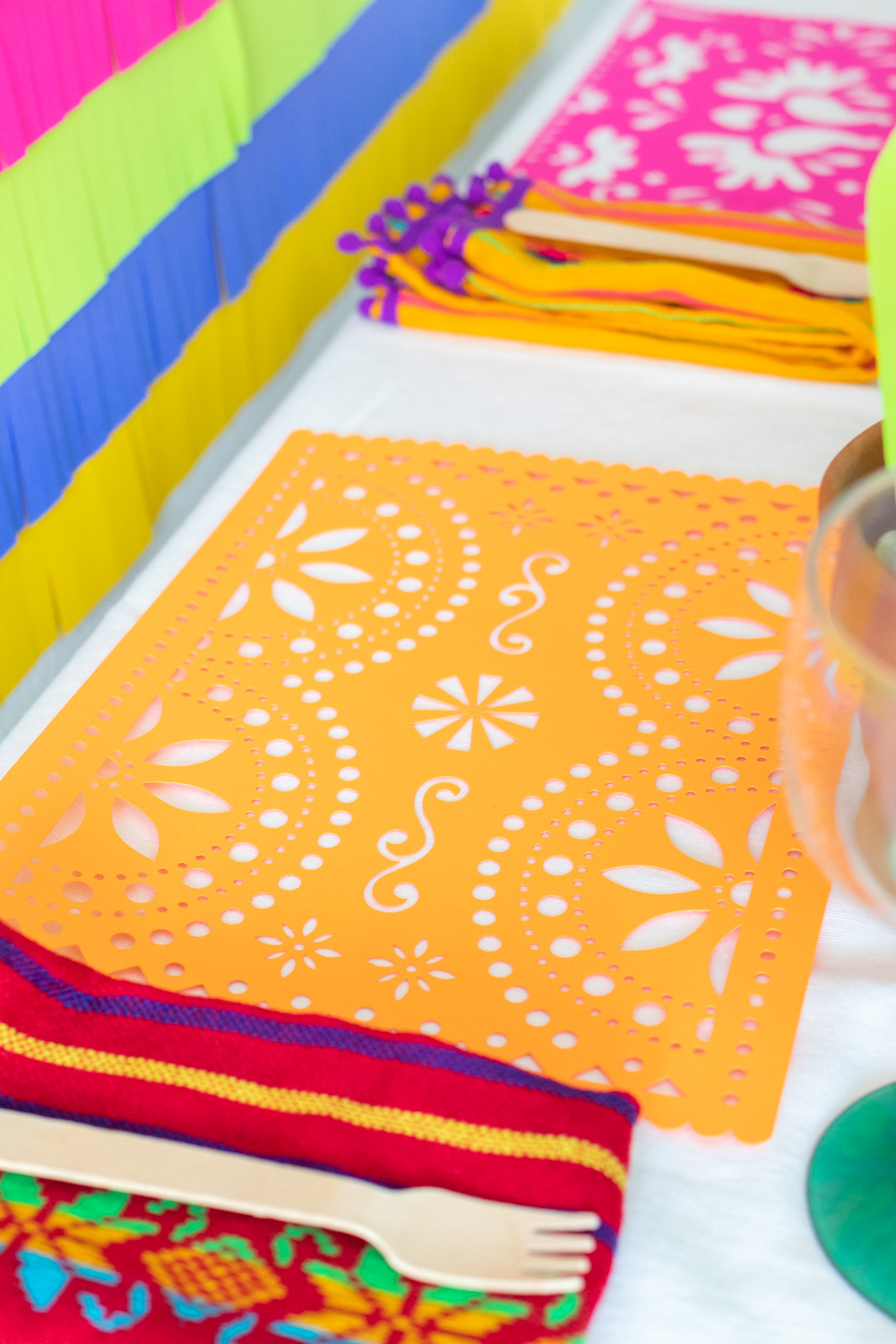 This is the first big project I've put together since we moved to our new apartment, so it was really fun to play around with a new space! My goal was for the colorful paper fiesta decor to feel like a classic Cinco de Mayo celebration with lots of bright colors and textures. How would you host a fiesta? I imagine we'll try hosting a virtual party with some friends soon! Be sure to visit ASTROBRIGHTS Papers for all of the DIY tutorials. Keep scrolling for more photos of the colorful fiesta-themed party.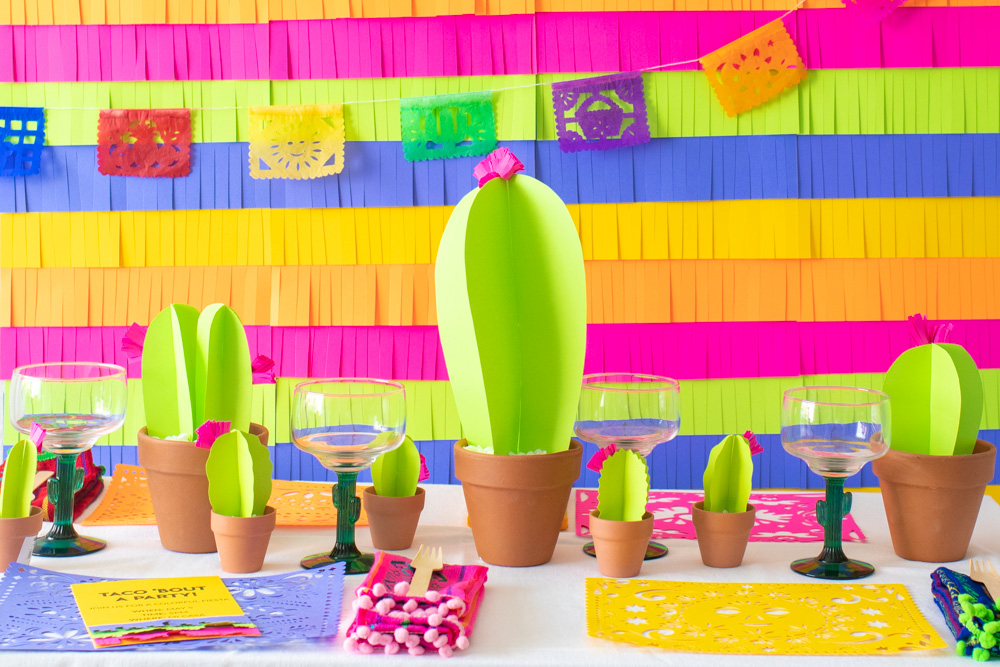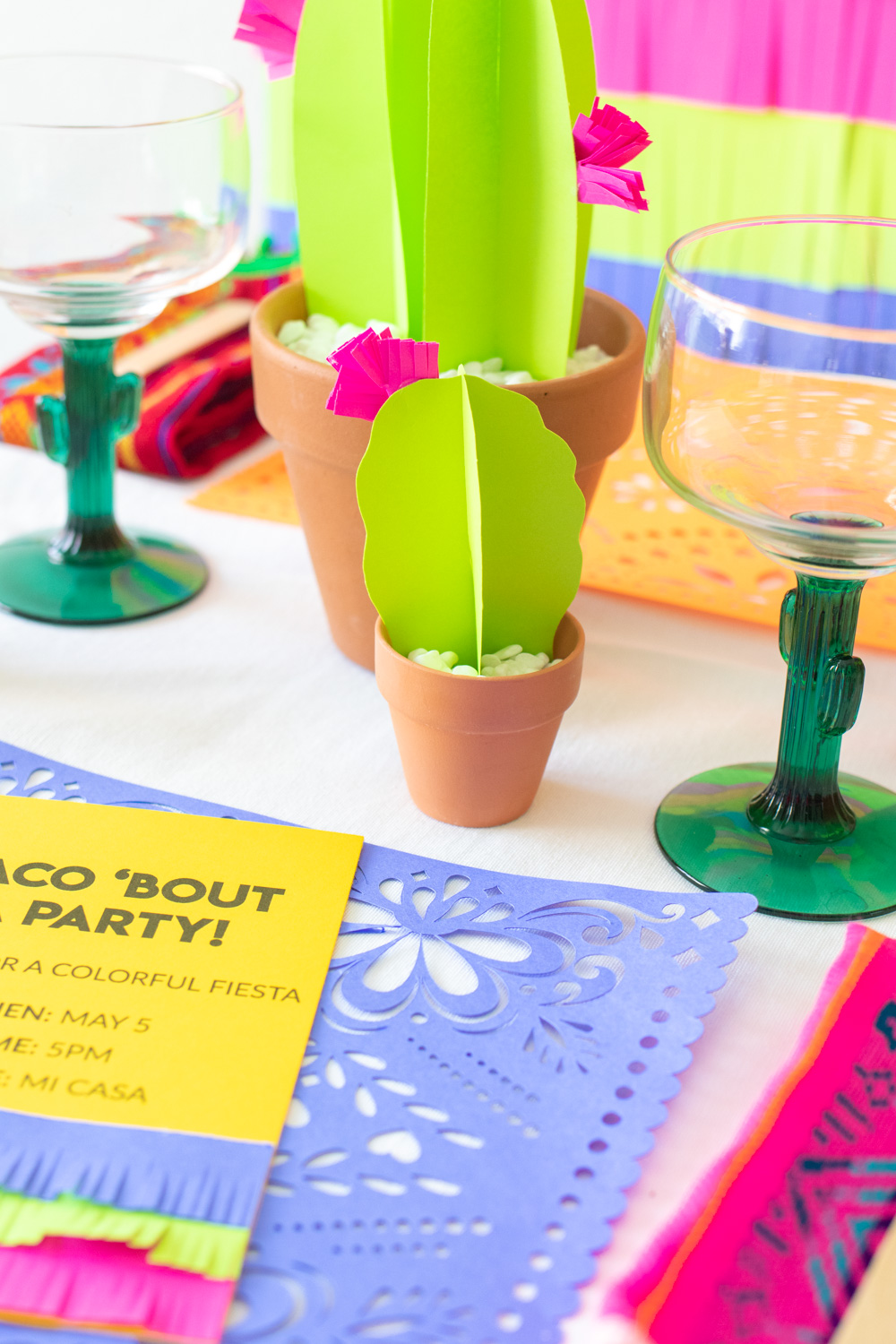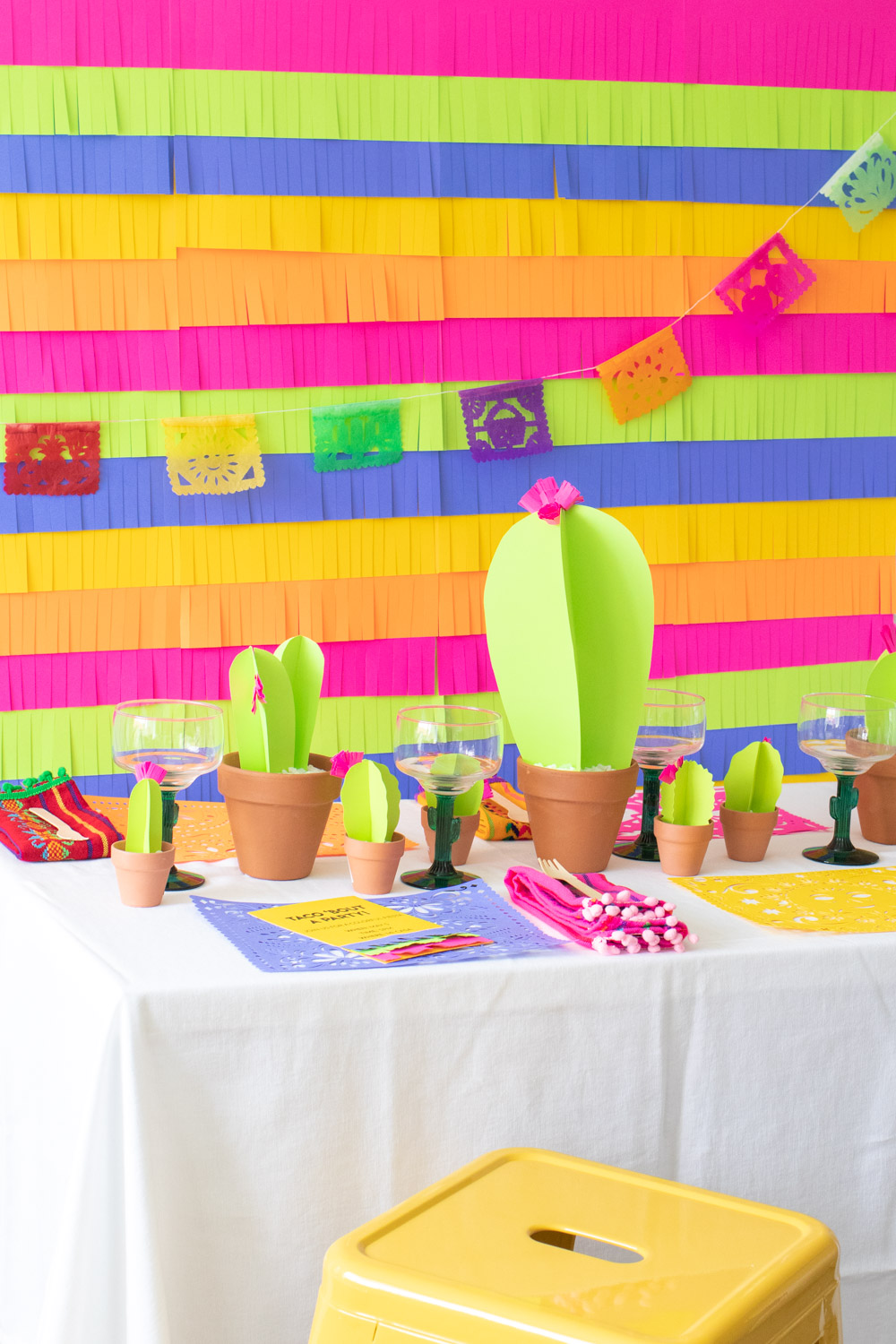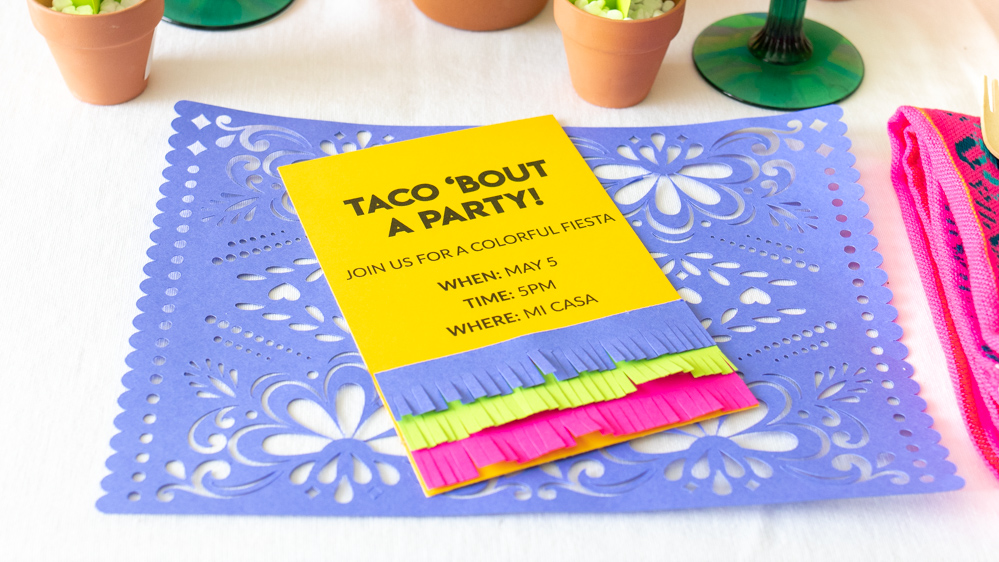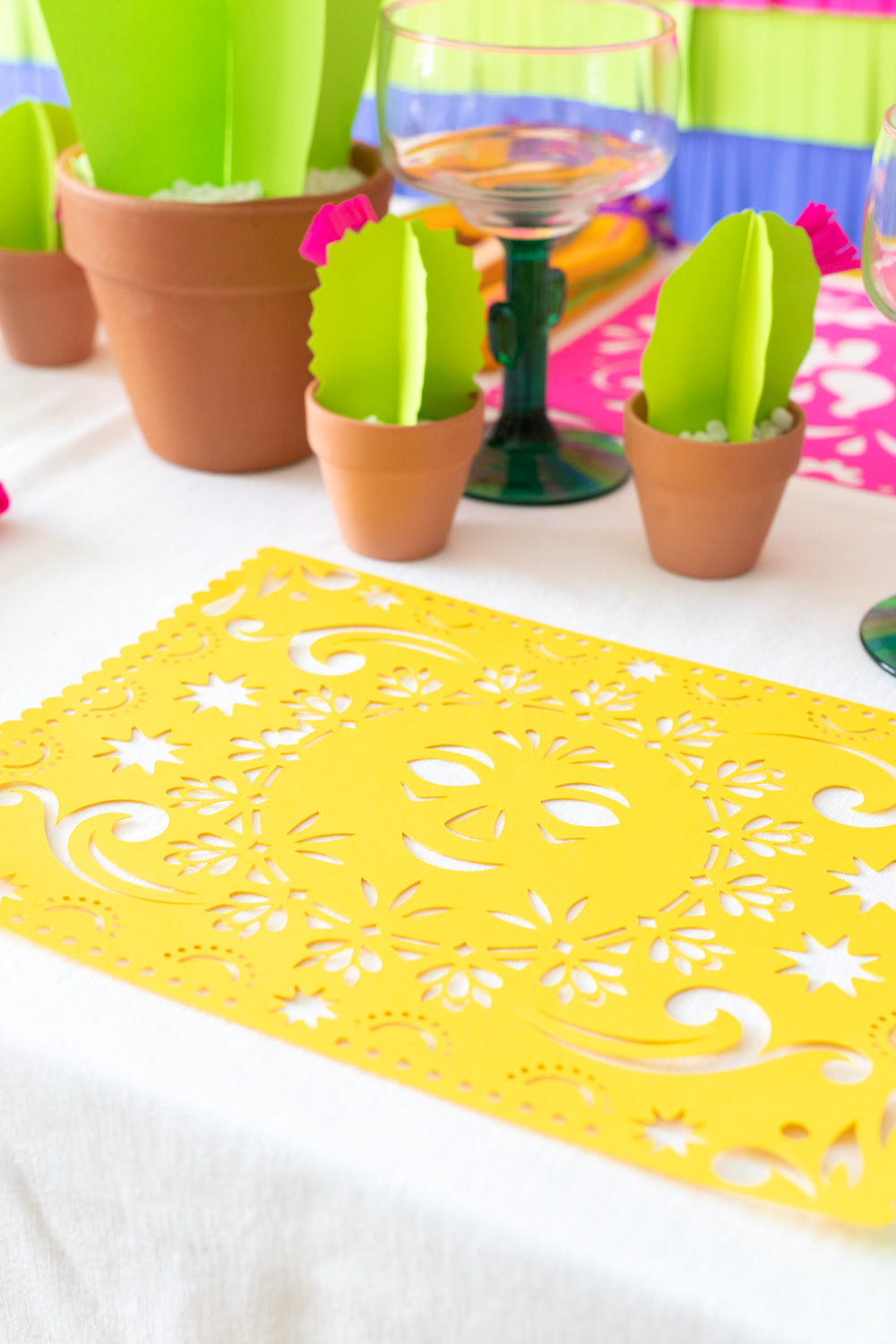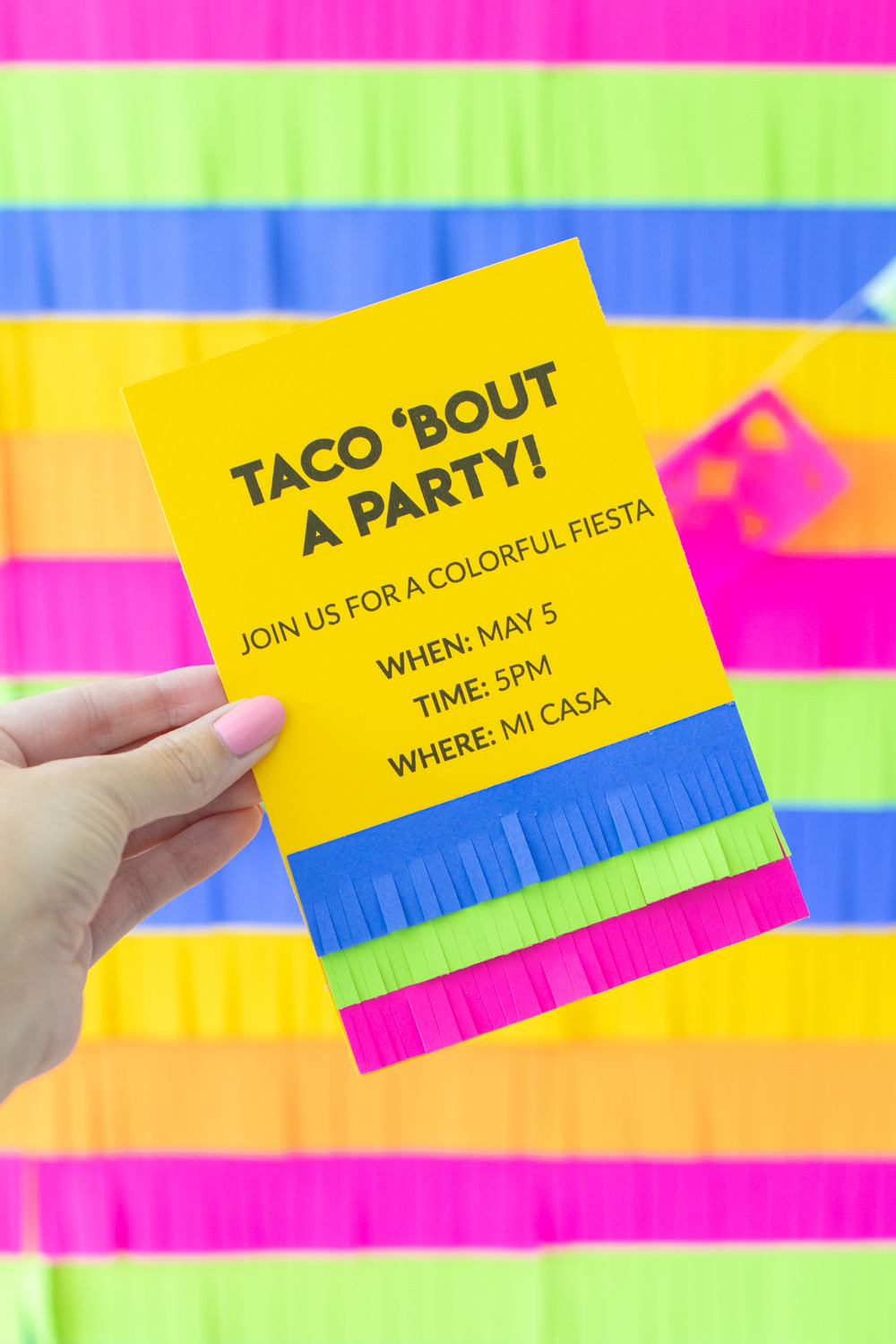 Thank you to ASTROBRIGHTS Papers for sponsoring this post. All opinions are my own. Please note this post contains affiliate links from which I may collect a small profit should you choose to make a purchase. I only link to products I personally use or recommend. Thanks for supporting the brands that keep Club Crafted making and sharing!