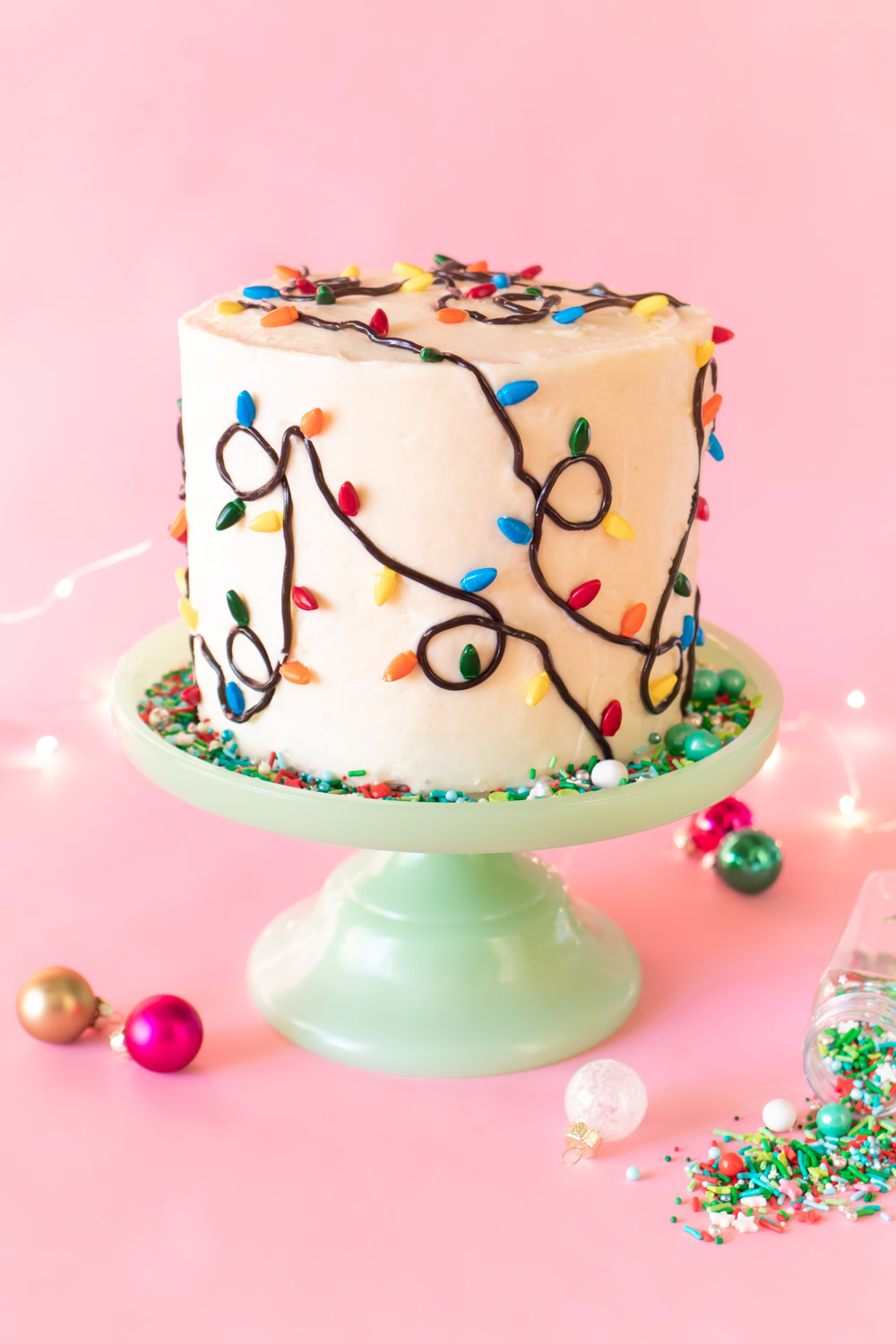 We're down to the wire now, but I still have a few more Christmas projects up my sleeve! Before we run out of time, I wanted to share these easy cake decorating idea for how to make a Christmas light cake with candy. Using Christmas light sprinkles and a strand of black licorice, you can turn any cake recipe into a festive masterpiece for the holidays. I used supplies from Wilton to make this Christmas cake using a classic spice layer cake recipe. Keep reading for the quick tutorial.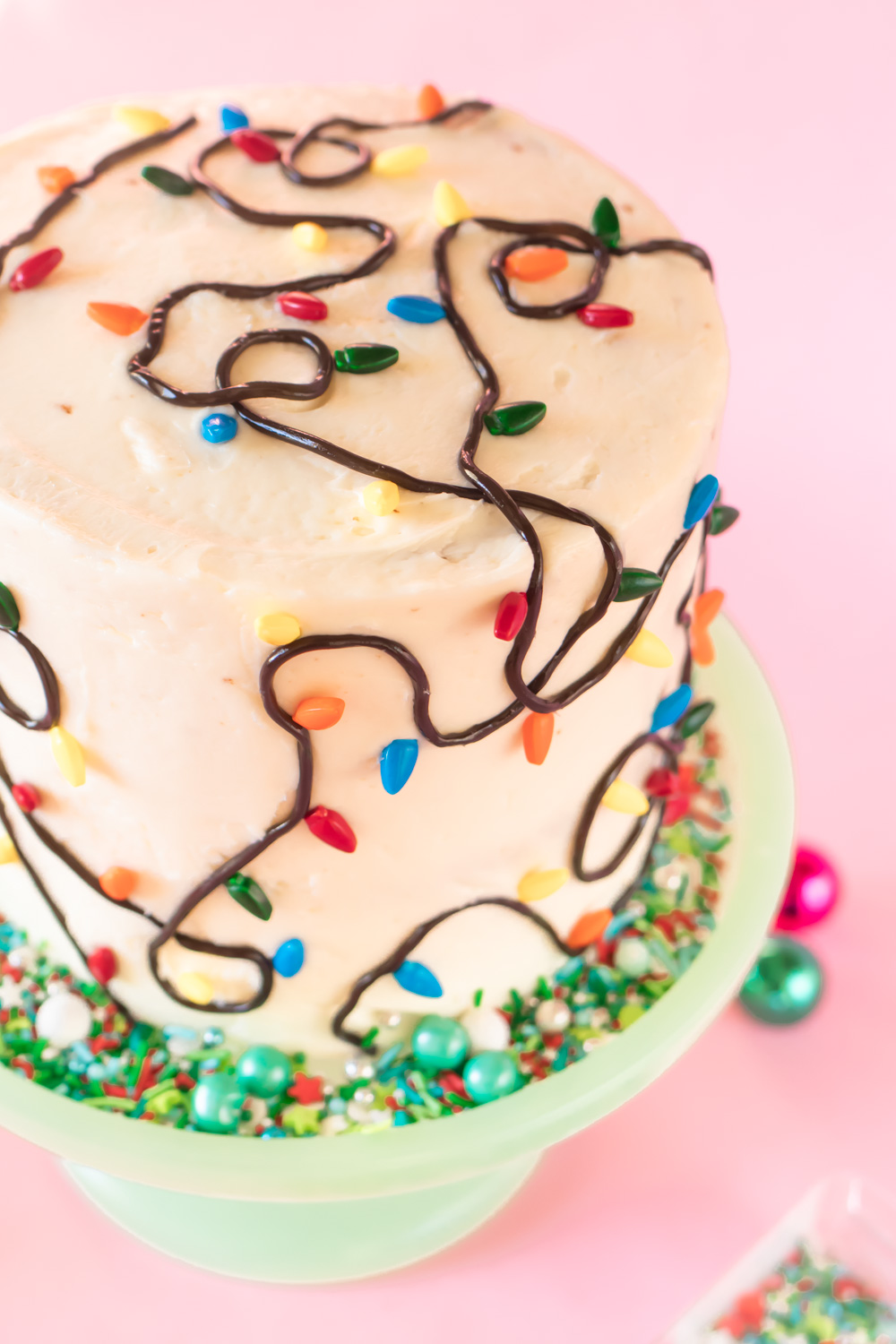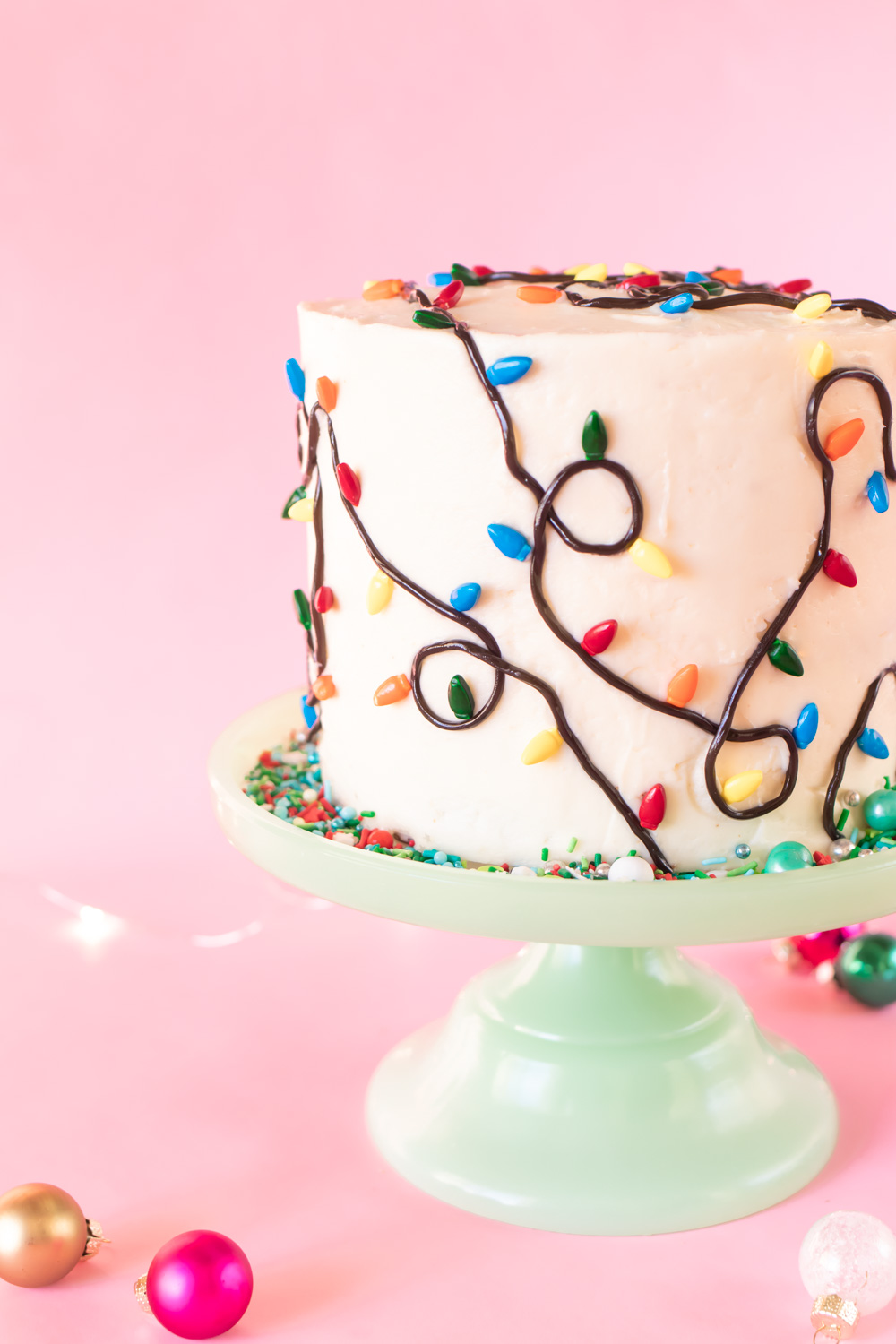 How to Decorate a Christmas Light Cake with Candy
Supplies:
Layer cake of your favorite recipe
Buttercream frosting
Angled spatula
Step 1: Frost the cake as usual, first with a crumb coat, then a thicker layer. Smooth with a scraping tool or angled spatula and refrigerate 15 minutes.
Step 2: Unravel the black licorice. Starting at the base of the cake, lightly press the the licorice into the frosting to hold it in place. Create a random curving pattern all over the cake, making the strand of the lights.
Step 3: Once you've created the wire, add the lights! Space the Christmas light sprinkles apart (follow a color pattern if desired) all over the wire pattern. That's it!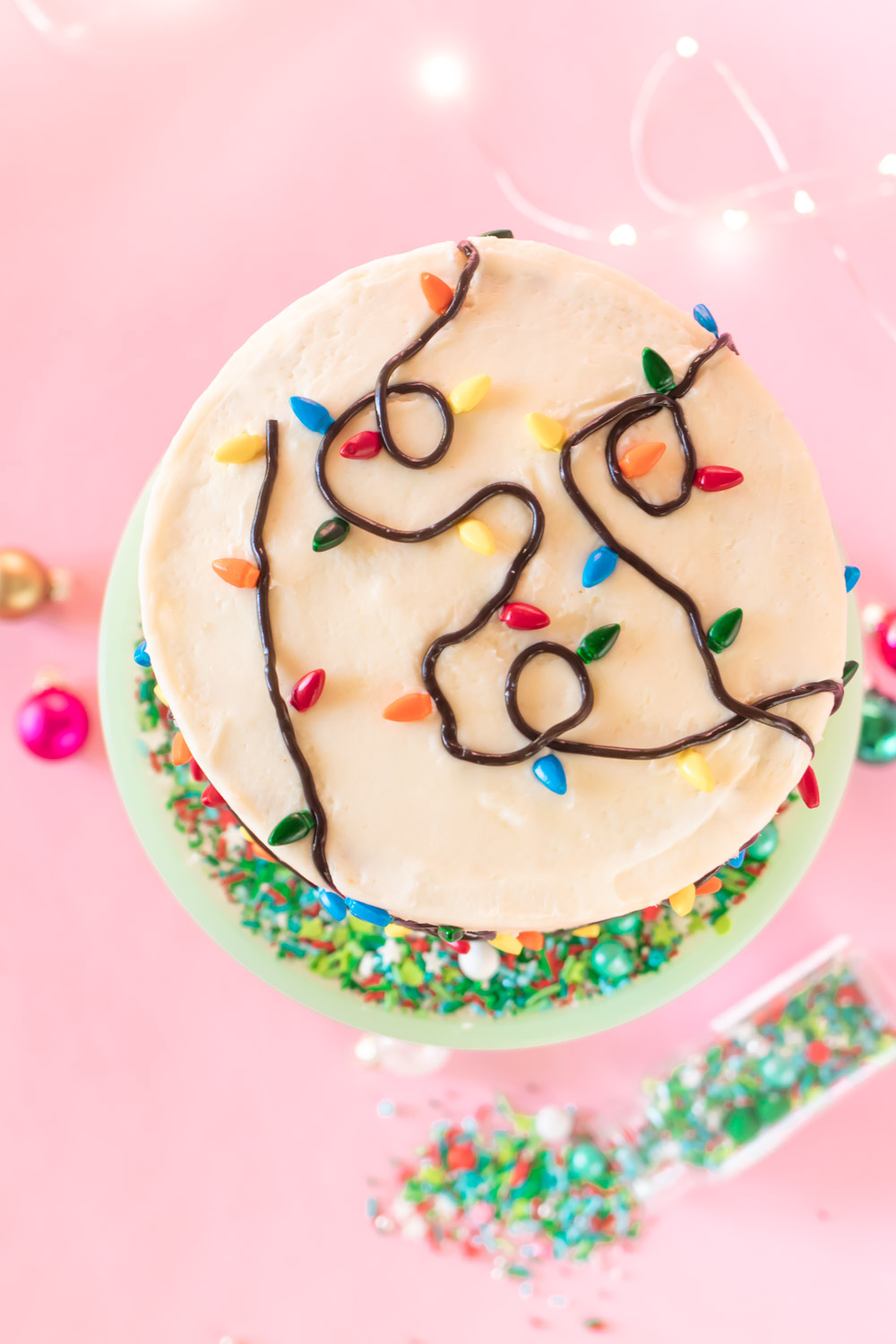 See? Creating a Christmas light cake is SO easy! Try this with absolutely any cake. You could even upgrade a grocery store cake with this simple Christmas light design.
Please note this post contains affiliate links from which I may collect a small profit should you choose to make a purchase. I only link to products I personal use or recommend.