/
DIY Abstract 80s-Print Backpack [+ a Video!]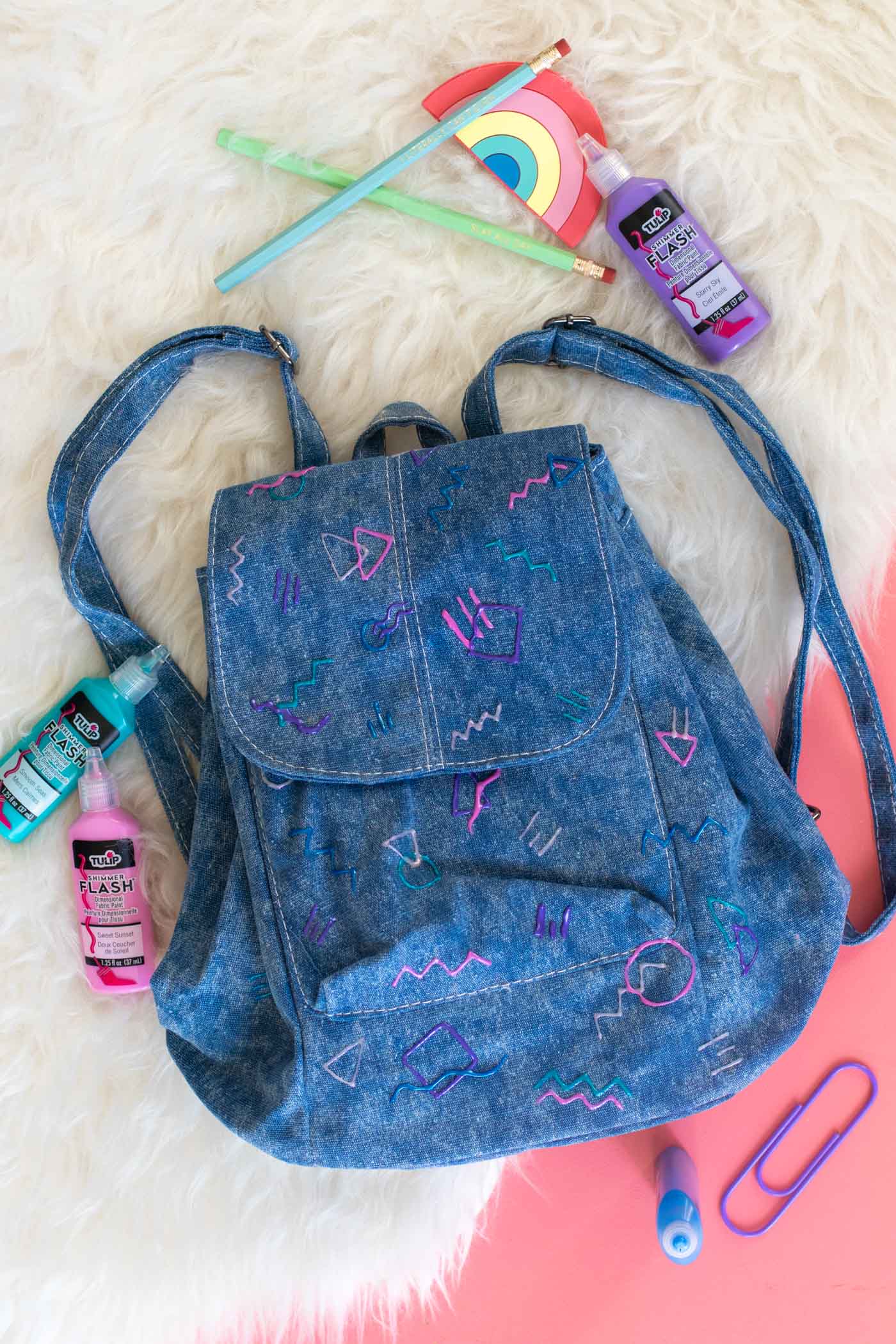 The following post is sponsored by Tulip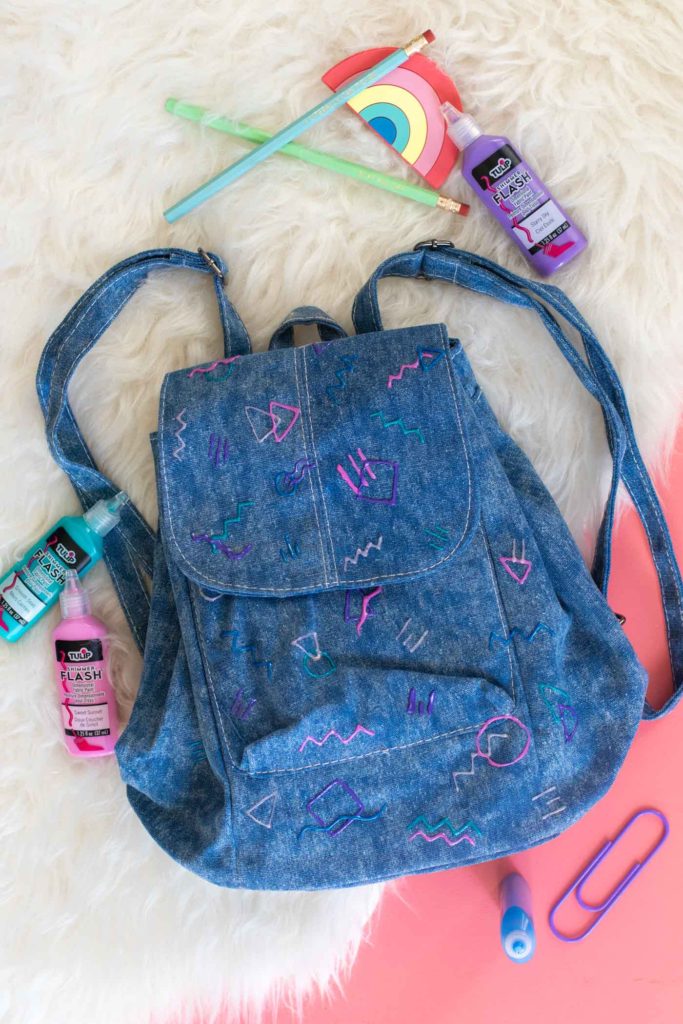 Are you ready for a totally RAD way to makeover your backpack for back-to-school?! This DIY abstract 80s-print backpack is the perfect way to channel your love for the 80s and 90s into your style using Tulip Dimensional Paints in stylish, pearlized colors that pop against a simple denim backpack. Whether you want to make this 80s-inspired backpack for yourself or your kiddo, it's a stylish addition to anyone's closet. Plus, thanks to the popularity of mini backpacks as purses, you can carry this 80s-print backpack anywhere you go, not just school! Keep reading for the full DIY tutorial, plus a quick video to see how it's done!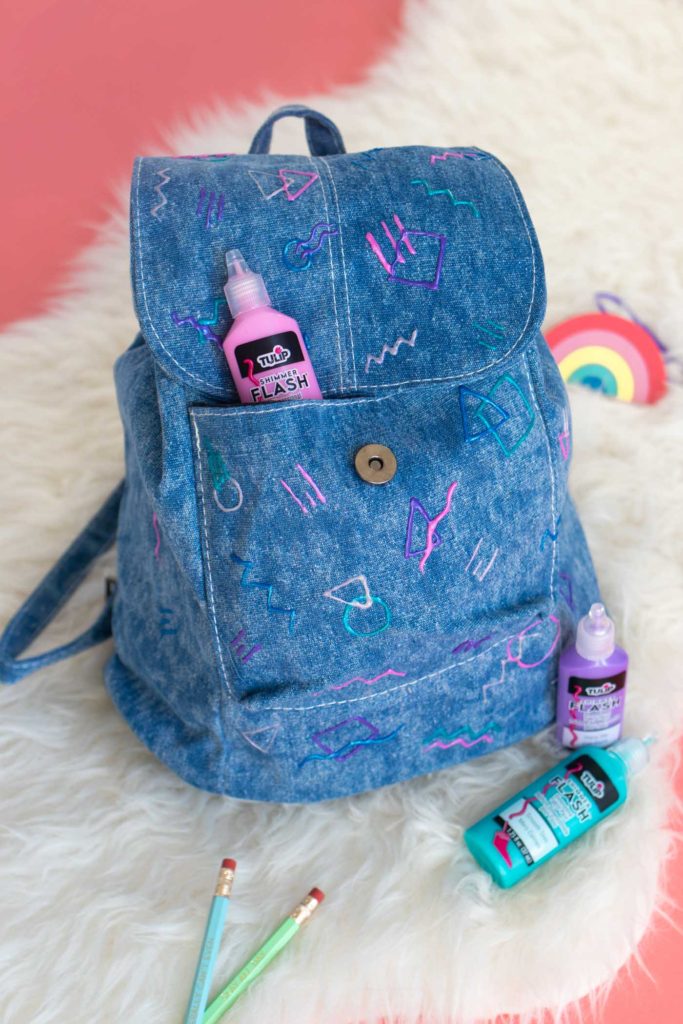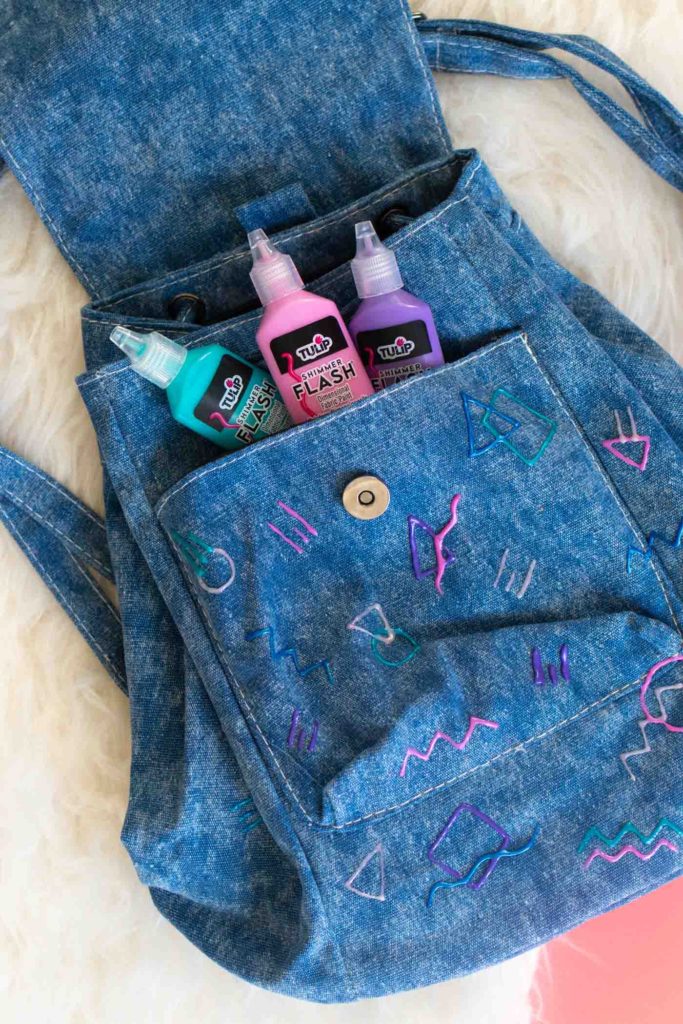 Abstract patterns from the 80s and 90s are just that – abstract. That means you can create your own patterns and variations of shapes, lines and squiggles that fit your style. Be sure to check out Pinterest for lots of great inspiration for abstract 80s patterns! You can see how much I love these abstract patterns from projects like this 80s-inspired gift wrap or this tie dye cake!
Tulip Dimensional Paint is ideal for creating these unique 80s-print backpack patterns because the thin tip allows for easy maneuvering in creating these small patterns. Every line, shape and zigzag is easy to draw and dries with dimension! Did I mention this is also the EASIEST way to update a backpack?!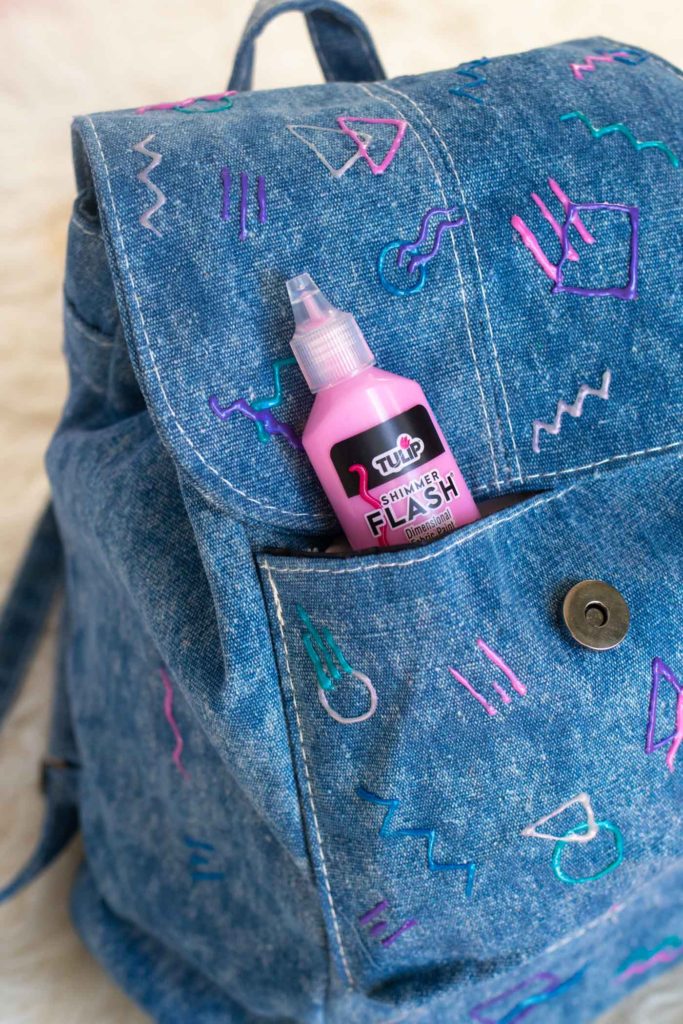 How to Makeover a Backpack in Minutes with Abstract Patterns
Supplies:
Step 1: Lay the backpack flat on a surface for painting.
Step 2: Start with the backpack flap. Gently squeeze the dimensional paint bottles and draw abstract shapes, overlapping some. Once finished, set aside to dry before finishing.
Step 3: Once the 80s-print backpack flap is dry, fold it up and reveal the rest of the front of the backpack. Continue drawing shapes in multiple colors until the front of the backpack is covered.
Set aside to dry overnight before loading up your new abstract 80s-print backpack with everything you need for the day. Stranger Things vibes, anyone?!
PS, want more fun 80s/90s patterns?! Check out these throwback DIYs and recipes!
Thank you to Tulip for generously sponsoring this post. All opinions are my own. Thanks for supporting the brands that keep Club Crafted sharing!