/
Easy Pearl Stadium Bag Makeover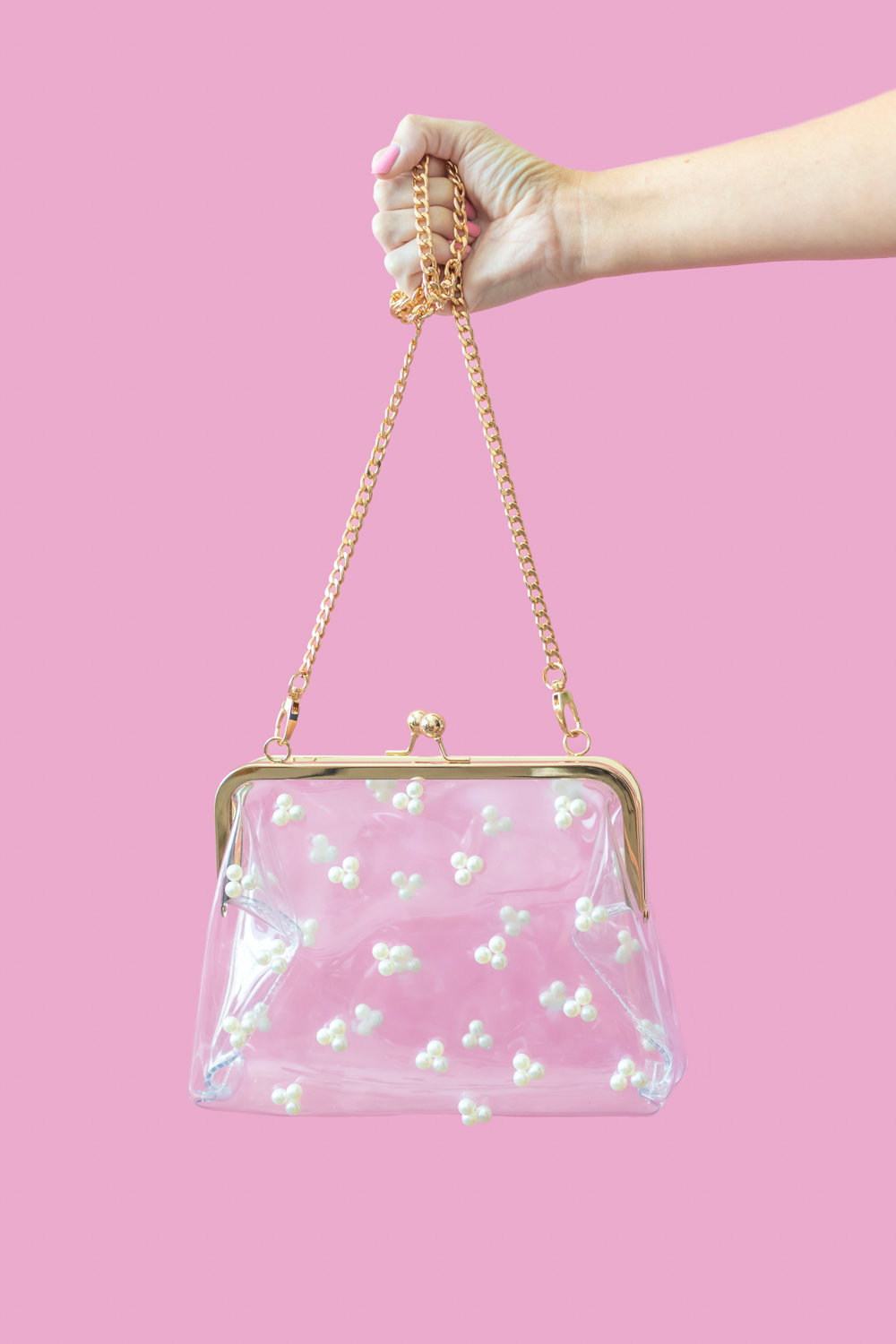 Surely you've seen these trendy see-through bags everywhere by now! They're being called stadium bags because they are approved to bring into stadiums and large venues (unlike other bags) thanks to their small size and see-through material that makes it easy to see exactly what you're bringing inside. To give your clear bag some extra pizazz, try this easy pearl stadium bag makeover using Aleene's DIY Craft Super Glue! While clear bags are attractive on their own, adding faux pearls in a simple pattern elevates them for any occasion. After this, you'll want to take a clear stadium bag everywhere – not just to a stadium venue!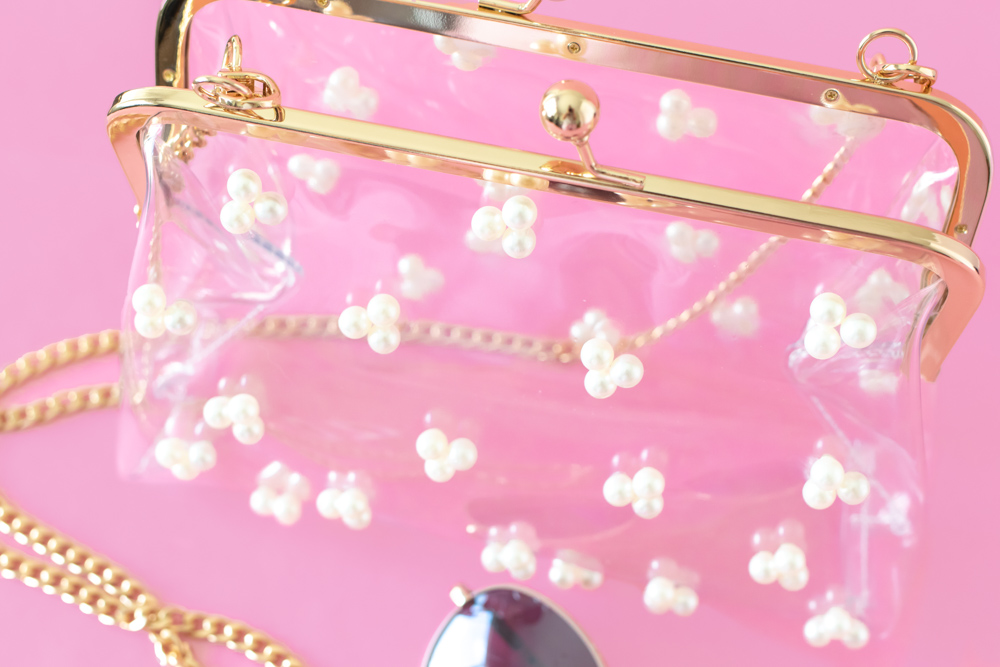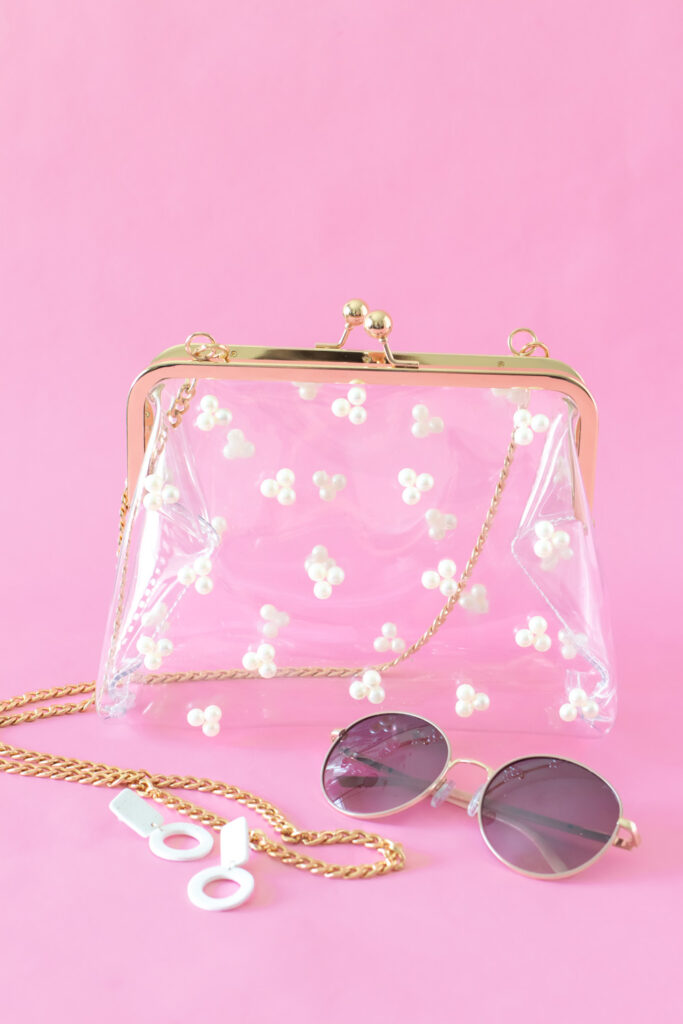 Aleene's DIY Craft Super Glue will make quick work of this DIY stadium bag makeover because it helps the pearls bond quickly to the clear plastic material. Hold each one in place for just a few seconds and it will quickly stick to the material on its own. This applies to plastic, vinyl, wood, metal, glass, fabric and more! With one small tube, you can complete the entire pearl makeover.
Here's how to give your favorite clear purse an easy pearl stadium bag makeover in less than 30 minutes!
Supplies:
Clear stadium bag
Aleene's DIY Craft Super Glue
Mini pearls
Step 1: Remove straps if possible. Set aside for later.
Step 2: Carefully apply a small amount of glue to a pearl. Place it anywhere on the stadium bag. Hold it in place for a few seconds until it sticks on its own.
Step 3: Repeat with two more pearls, congregating them together in a small bunch. Glue more bunches of three pearls all over the front of the stadium bag. Let dry for about an hour.
Note, try to avoid gluing pearls too close to any folds in the material as they may not hold up as well to regular use.
Step 4: Once the front has set, carefully flip over and bag and repeat on the other side.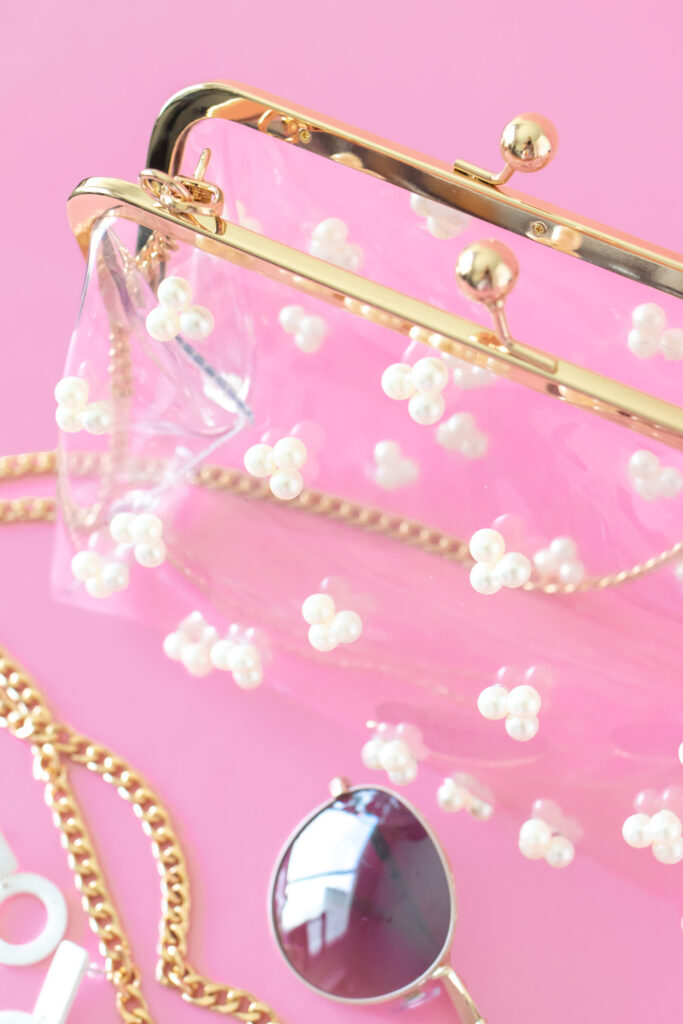 That's all it takes to make this easy pearl stadium bag makeover! Play around with different patterns using the pearls, like stripes or random polka dots. Aleene's DIY Craft Super Glue keeps the pearls securely in place so you can take your bag with you all over town!