/
Prepping for Fall: The Inspiration for Our Patio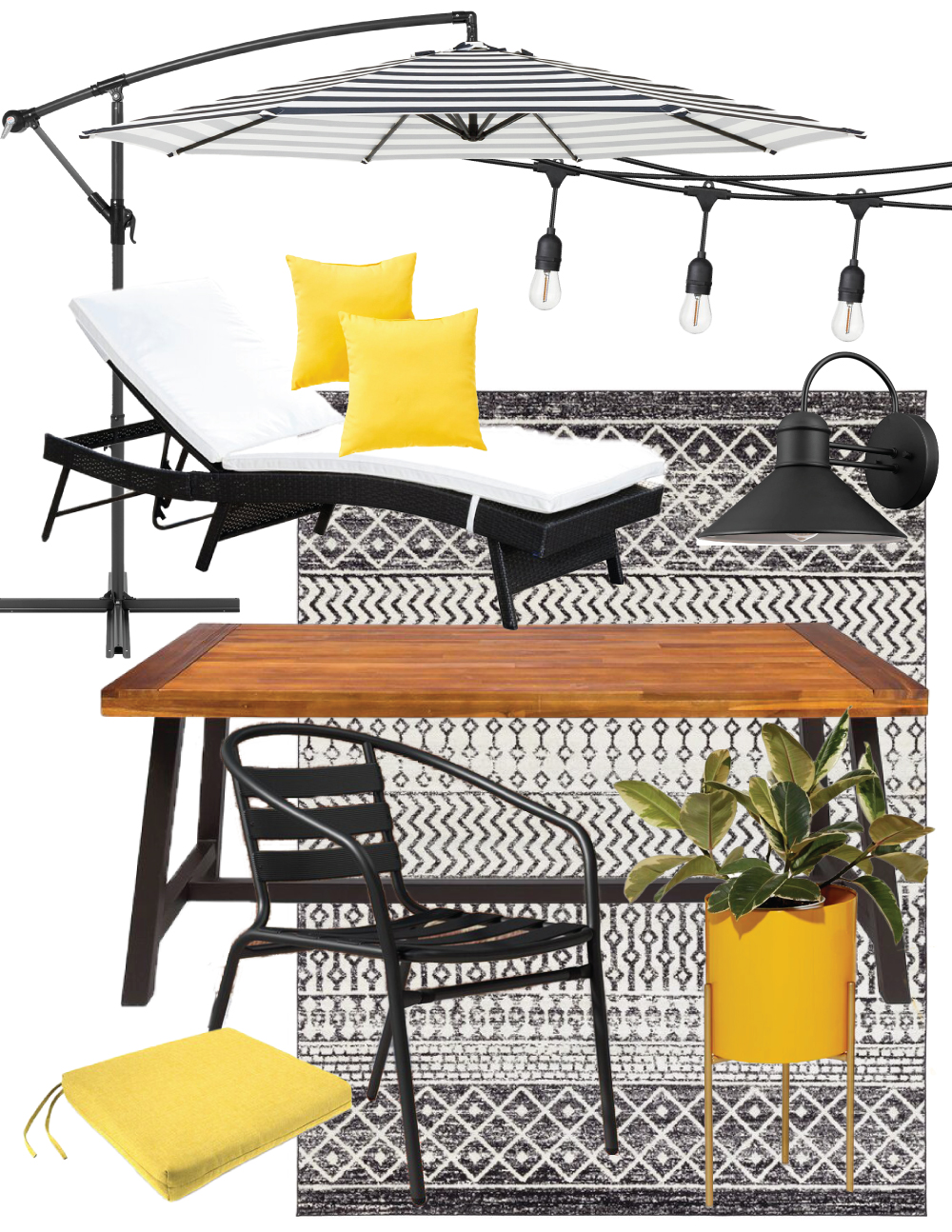 As I mentioned in a previous post, our patio is currently our favorite "room" in the house because it feels the most finished so far. When we first moved in, we could only justify prioritizing furniture purchases for items we didn't have but felt we needed (rather than replacing old items moved over from our apartment). Before we even moved in, our outdoor patio furniture was purchased and on the way! Having lived in apartments for so many years, we didn't have any furniture to decorate the beautiful large patio next to the pool and we just couldn't wait. The weather is finally cooling down here in the SoCal desert, and November should be absolutely perfect! We're looking forward to spending a lot of time outside, and we may even host an outdoor Thanksgiving dinner if weather permits. Here's how I'm planning outdoor entertaining for fall! Don't worry though – we continue to abide by California COVID-19 restrictions and limit our contact with others.
Although this is NOT a sponsored post, I have made many purchases from Wayfair for our new home, so it only made sense to partner with them to share my top picks for outdoor entertaining for fall. Many of these items we've already purchased, but we still have a ways to go before anything feels truly "done."
Outdoor Decor Inspiration for our California Desert Home
Our goal with the patio design was to create a welcoming space we could enjoy outdoor dining as well as other activities. Are you surprised to see so much black and white?! Unlike the inside of our home, which is infused with color throughout, I really wanted to utilize a vintage-inspired black and white themed outdoors. The area around our pool is lined with ficus trees that remind me of the landscaping at The Parker in Palm Springs. (Although they are way fancier.) I used that as inspiration for the patio, and it all started with my love for this striped umbrella. Now, I'm adding pops of yellow and mid-century patterns to make the space feel like ME. Gah, I just love this space!
Here are my favorites (most of which we've already purchased).
We still want to add a little "curb appeal" to our patio soon. The planters need some TLC to be truly photo-ready, but I have no doubts that it'll be beautiful by spring! The one missing piece I hope to add is a cute swing chair like the one above or a lounging hammock. It's a work in progress like the rest of the house, but I'm excited to see how it turns out. After all, gotta enjoy that Palm Springs indoor-outdoor lifestyle during the fall!