/
Mulled Wine Marshmallows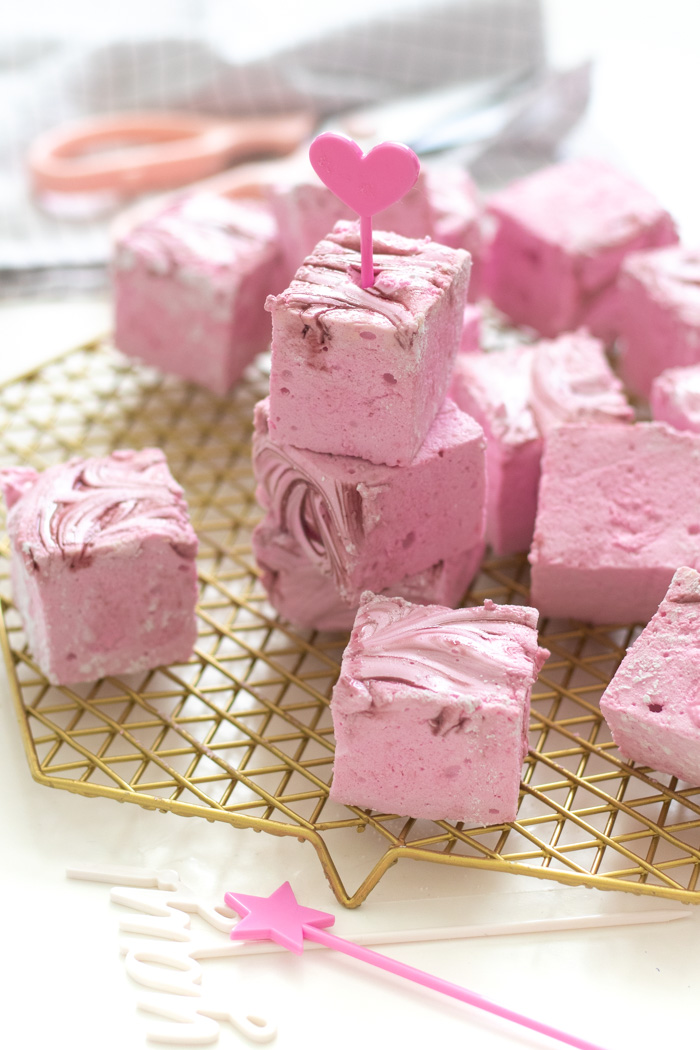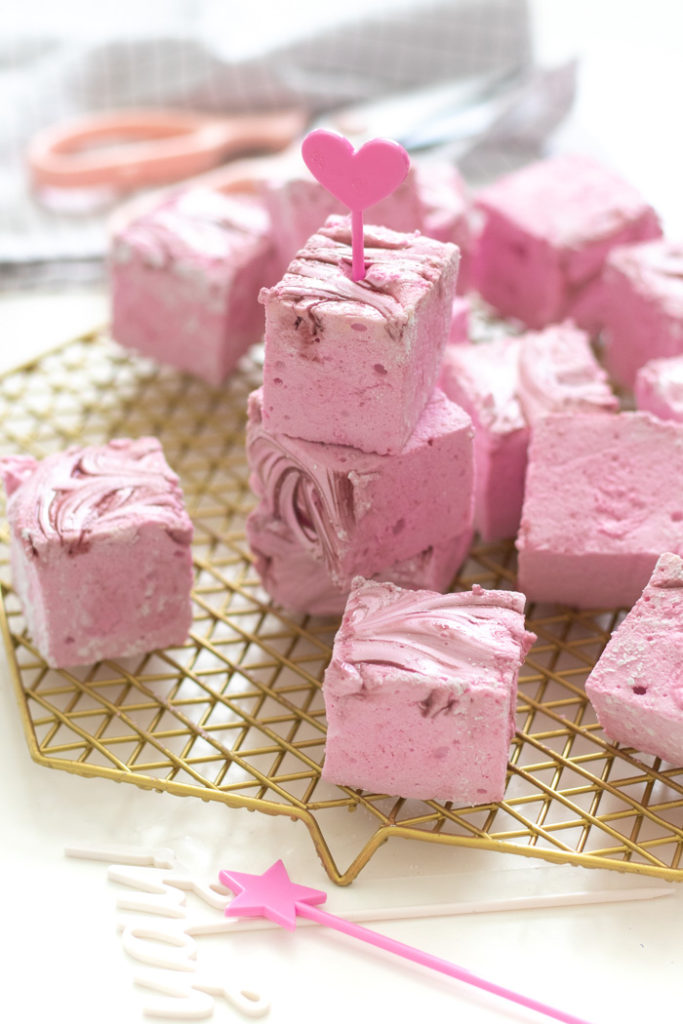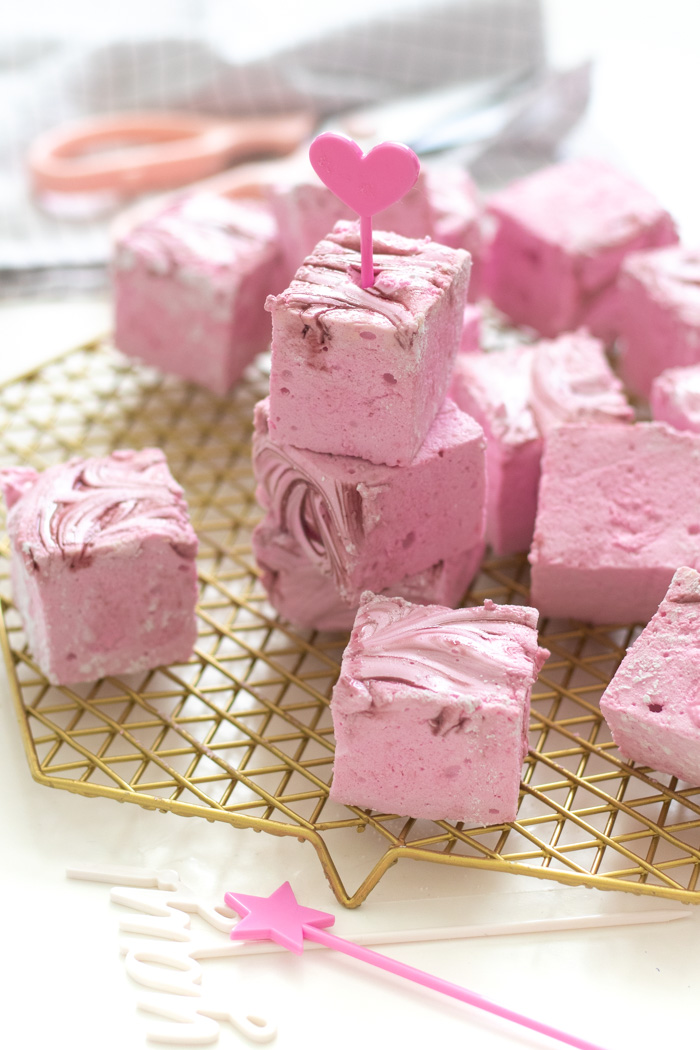 Hello 2019! I'm getting a *sweet* start on the year with a wintery recipe that I wish I tried sooner…mulled wine marshmallows! I came across a bottle of mulled wine syrup recently, and I couldn't think of a better way to use it than infused into homemade marshmallows. Mulled wine (or "grog" as Andrew's family refers to it) is such a cozy holiday drink, but the scent and spices seem to carry through the entire winter season. Don't let Christmas being over keep you from enjoying holiday flavors! These fluffy mulled wine marshmallows are fun to whip up – literally – and this homemade mulled wine syrup is a great way to use up the last of a bottle of red wine.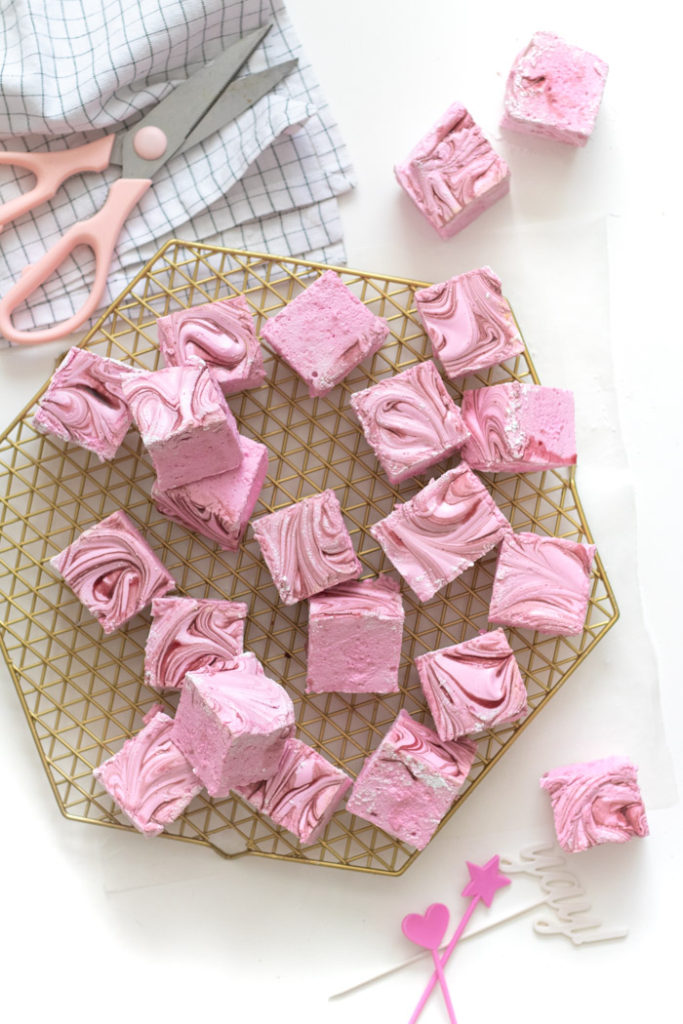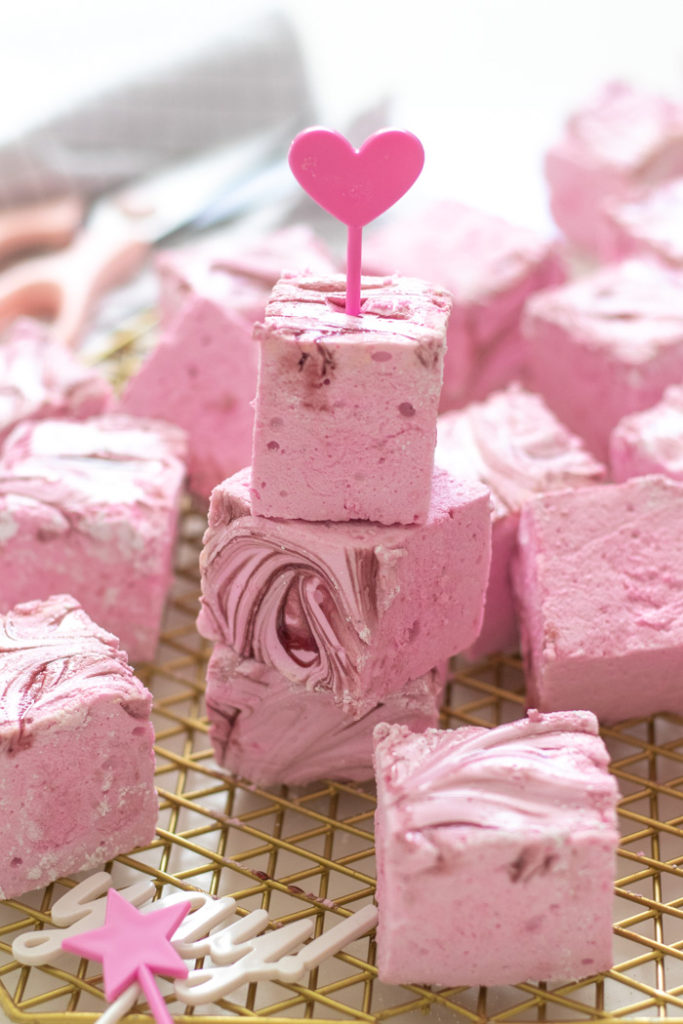 Scroll down for the full recipe card! 👇🏼
I made enough mulled wine syrup for leftovers, so I'm looking forward to trying out a new chilled cocktail recipe with it soon! If I were making a full match of mulled wine, I'd use a variety of spices as well as oranges, but syrup is a breeze – just combine wine, sugar, cinnamon sticks and cloves until reduced.
Mixed in with homemade marshmallows (the same recipe I used for my Nutella marshmallows and my spooky bone marshmallows for Halloween), the mulled wine syrup gives the marshmallows a lightly spicy red wine flavor and lends a pale pink color. I add a little more food coloring to bring out the color though. It wouldn't be Club Crafted without a little color, after all!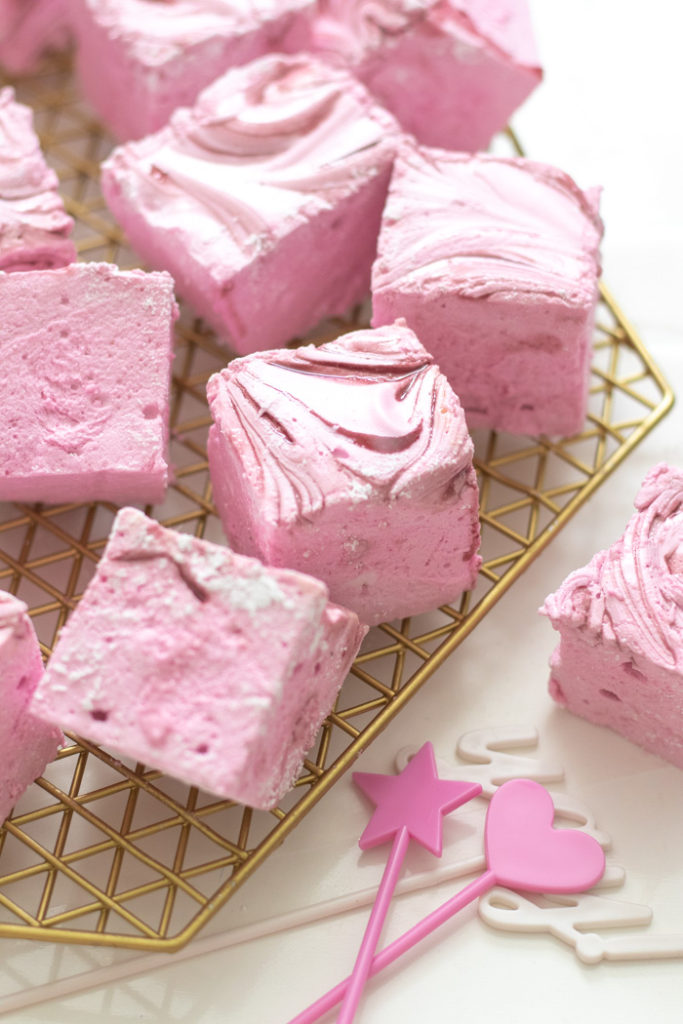 These mulled wine marshmallows are sweet, spicy, sticky and just plan tasty!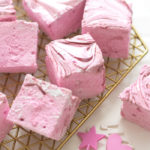 Mulled Wine Marshmallows
2018-12-31 18:27:38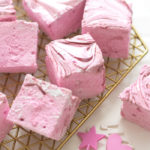 Lightly spiced, sweet marshmallows flavored with homemade mulled wine syrup
For the Mulled Wine Syrup
2 cups red wine
1/3 cup granulated sugar
2 cinnamon sticks
Approx 5 cloves
For the Marshmallows
3 packages unflavored gelatin (approx. 3 tablespoons)
1 cup water, divided
1 1/2 cups granulated sugar
1 cup light corn syrup
1 tsp vanilla extract
1 tsp cinnamon
3-4 tbsp mulled wine syrup
Pink food coloring, optional
Powdered sugar (for coating)
For the Mulled Wine Syrup
To make the syrup, heat all ingredients in a small saucepan over medium heat
Simmer the ingredients for about 20 minutes until a syrup forms and liquid has reduced. Set aside to cool completely and store leftovers in an airtight container
For the Marshmallows
Cover a 9 x 9 inch pan (or similar) in foil or parchment and lightly spray with cooking spray. Use a sifter or sieve to sprinkle powdered sugar over the entire pan and set aside
In the stand of your electric mixer fitted with a whisk attachment, pour 1/2 cup cold water and evenly sprinkle the gelatin over the water (sprinkle evenly to avoid clumping). Set aside
In a small saucepan on the stove fitted with a candy thermometer, bring the granulated sugar, corn syrup and remaining 1/2 cup water to a boil over medium/high heat and simmer until the temperature reaches about 230 degrees (softball stage) on the candy thermometer
Remove from heat and slowly stream the sugar mixture into the gelatin mixture, mixing on low speed
Increase the speed to high and whip for about 15 minutes until the mixture becomes very thick, white and sticky
Mix in the cinnamon, vanilla and 2-3 tbsp mulled wine syrup (to taste). Add food coloring if desired for richer color
Pour the marshmallow mixture into the sugar coated pan and smooth the top.
Drizzle another 1-2 tbsp of mulled wine syrup over the top of the marshmallow. Use a butter knife to swirl the syrup into the top of the marshmallow
Cover with foil and set aside to settle overnight
Once the marshmallows have set, pull it out of the pan by the parchment and cut into squares. Coat sides in powdered sugar if sticky and serve alone or on a mug of hot chocolate
Club Crafted https://www.clubcrafted.com/