/
Making the Decision to Take the Leap into Freelancing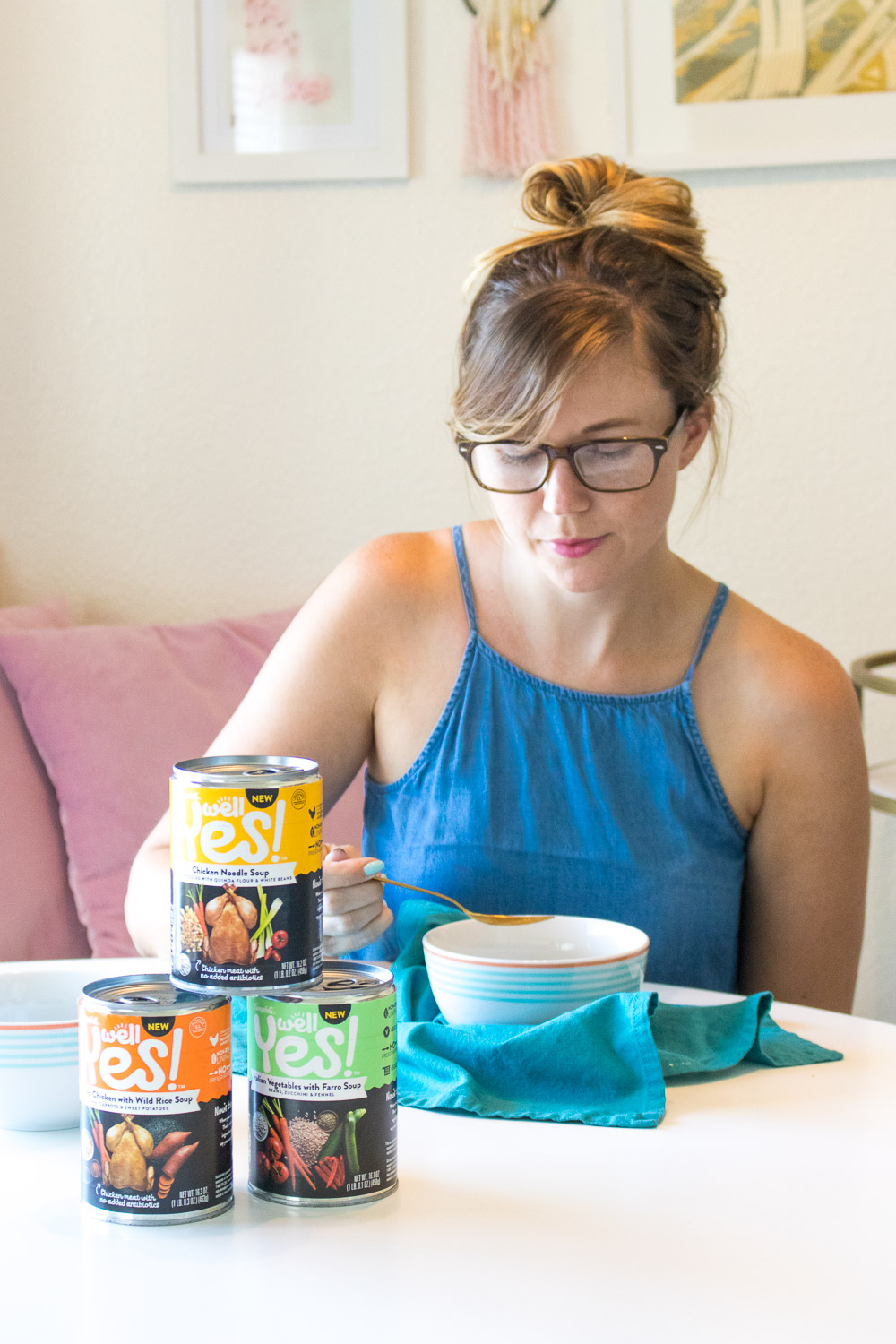 This shop has been compensated by Collective Bias, Inc. and its advertiser. All opinions are mine alone.
#WellYesMoment #CollectiveBias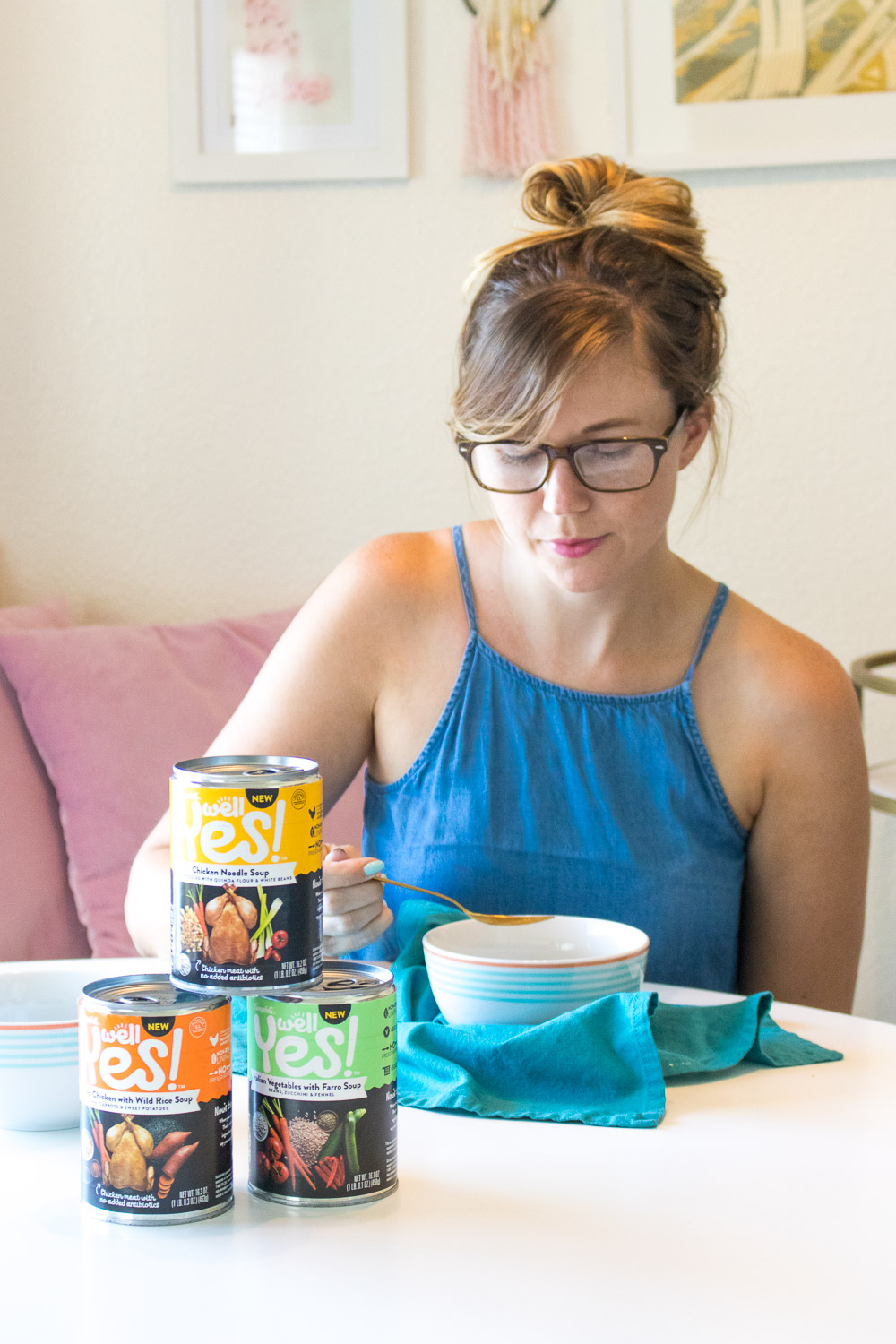 I wasn't really sure how to begin writing this post, so when Well Yes!® Soups asked me to share my Moment of Yes, I knew this was the perfect opportunity to share my big news with you all…this month I'm taking the leap into freelancing. I wish I could tell you it was an easy decision when it wasn't really a decision at all, but the last few weeks have been difficult and busy, so I thought it was finally the time to share my big news as it means a lot of changes for Club Crafted, and I try to remain as transparent and realistic with you all as possible.
Since soup is the ultimate comfort food in my book, a big bowl of Well Yes!® Soups like Roasted Chicken with Wild Rice, Chicken Noodle or Italian Vegetable with Farro has been a great way for me to cope with these big changes in my life while still making healthy, hearty choices because Well Yes! Soups are made with nutritious, non-GMO ingredients with no artificial flavors or colors. I hope that telling you about this personal process of mine can help lead to your own Moment of Yes and making decisions that benefit your body as well as your mind and your overall wellbeing.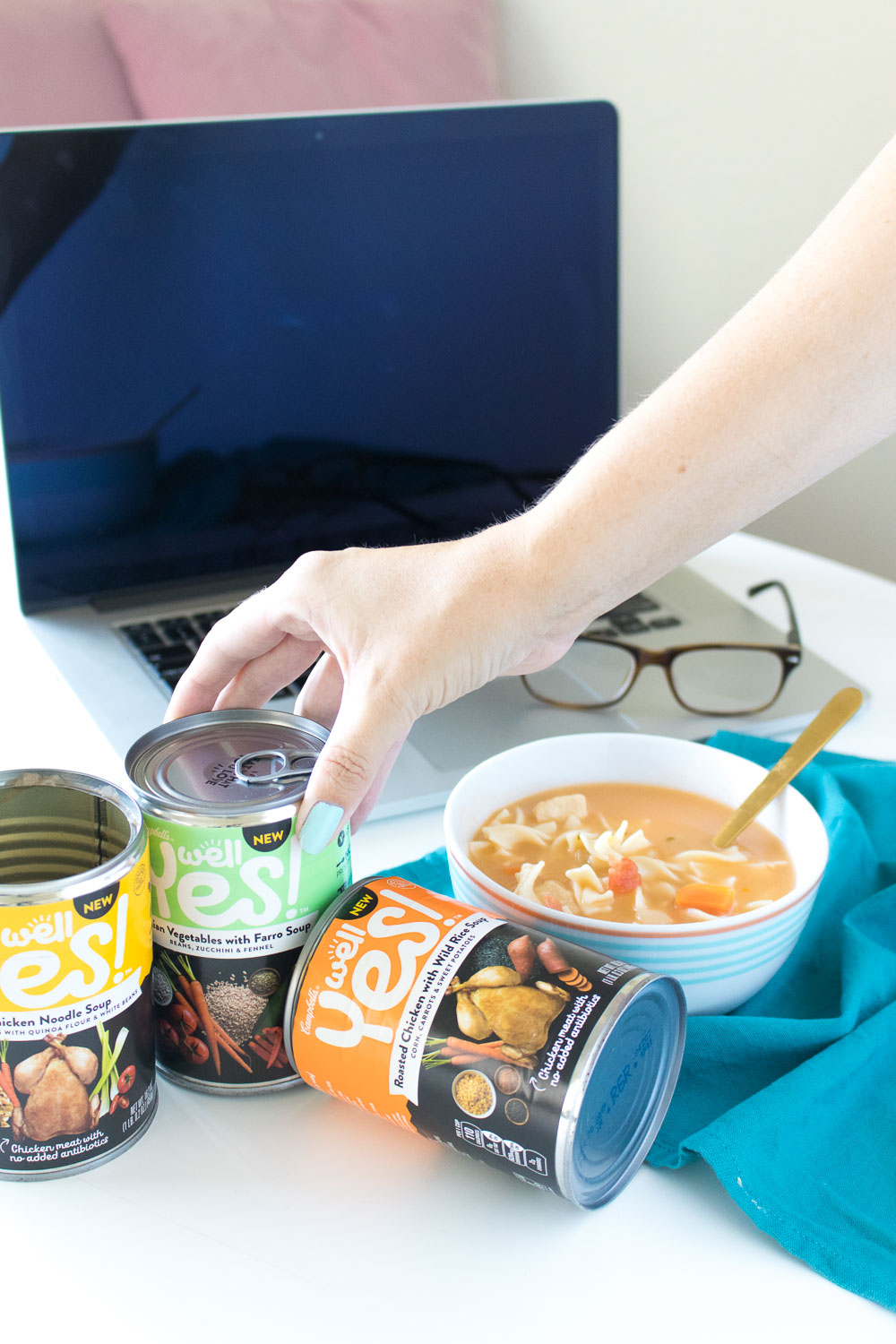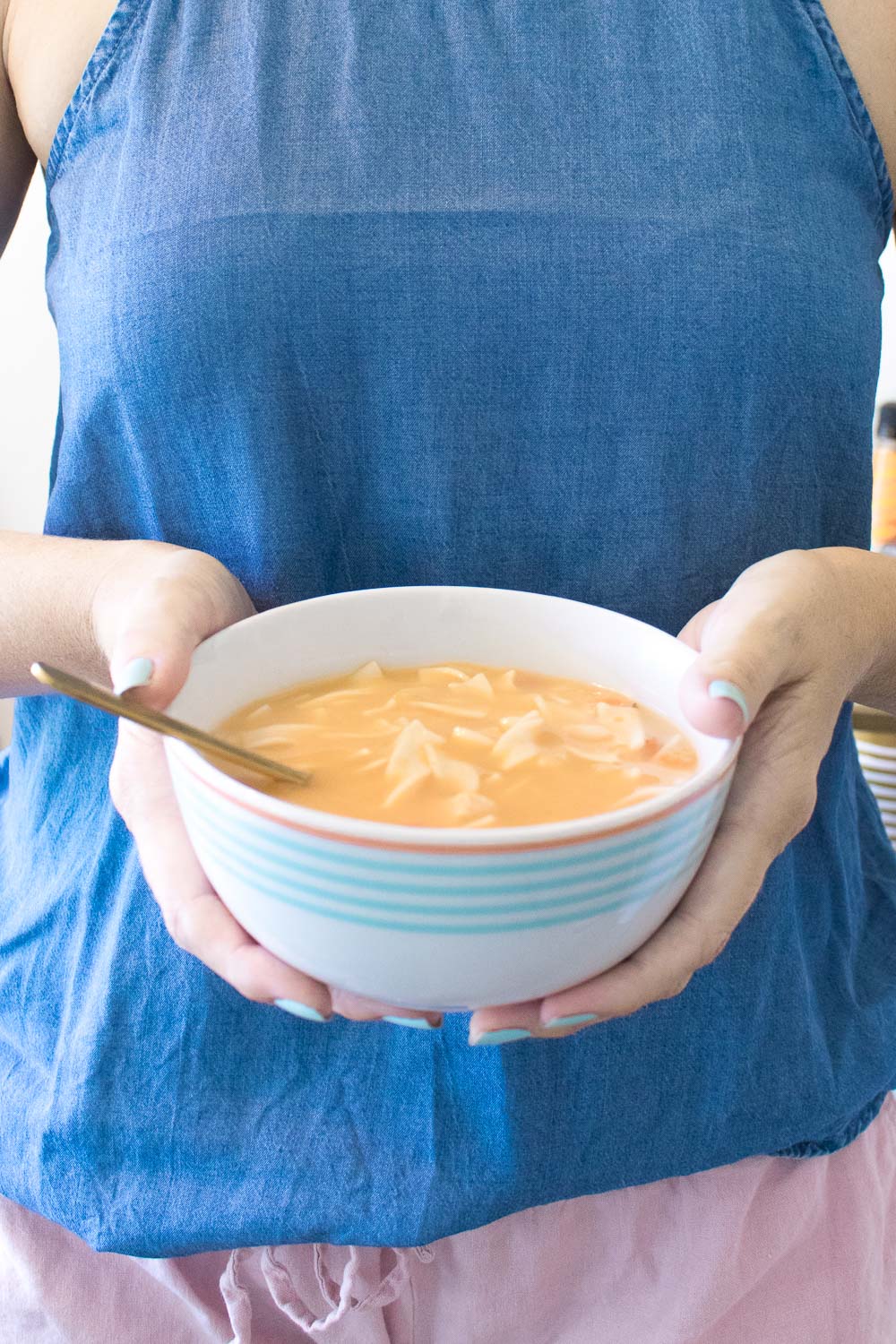 I'm going to do my best to share my story without the "oh woe is me" drama, but the fact of the matter is this decision stemmed from the news that I would be laid off from my full time job in marketing. When I learned that it was a possibility, I immediately went over all of the possibilities in my head and applied for relevant openings, but there were still so many unknowns about the fate of my job that I couldn't know for sure what would happen, making it even more difficult to process. It's the unknowns that really scared me. Ultimately, after about two months of constantly changing information, the company I worked for was acquired by a competitor and I was offered a short-term contract to help transition my job to the new team, but as of the end of September, I am officially freelancing full time from home, spending the bulk of my time building Club Crafted and expanding my brand.
As someone who is far from spontaneous and doesn't even walk up to order my lunch without a plan in my head, the thought of not having a so-called "real job" scares the hell out of me. I've been working since the moment I turned 18, though I did technically get my first job at 13, and at times I've juggled two jobs in order to support myself. The only life I know is one consumed by work, and I've never minded that. That's why I started Club Crafted, my side hustle that had me working on the projects I truly wanted to make and collaborating with other websites to create freelance content. Now, I suddenly don't have a 9-5 dictating my schedule. Does that mean I can focus on my own business? Can I do this full time? This is possibly the hardest decision I ever had to make: find another job or believe in my abilities as a content creator and make it my first priority.
I still don't know the answer to many of my questions.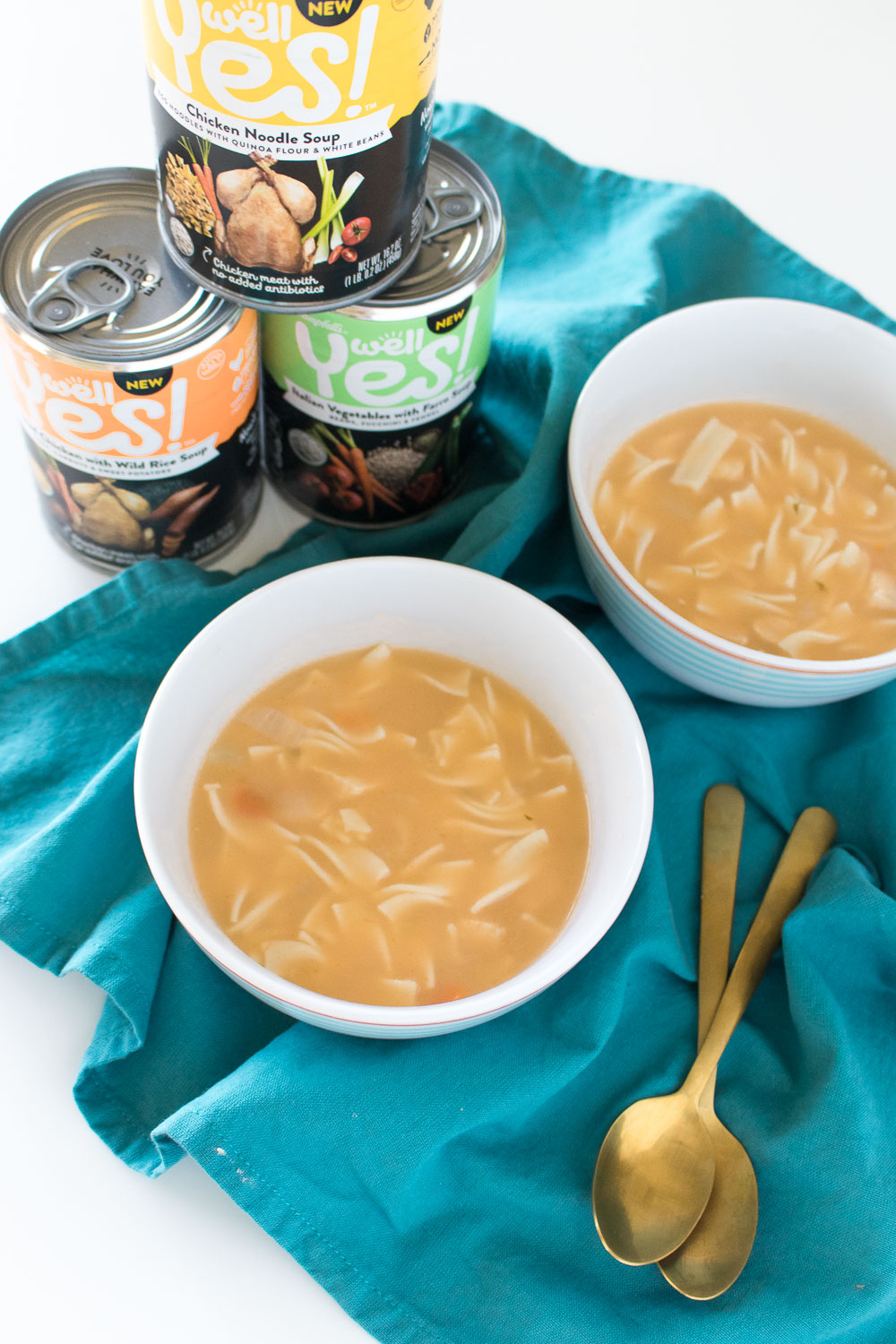 What I do know is that I'm tough. Despite my shy girl exterior, I don't go down without a fight and I won't ever let myself be taken down by financial trouble. I'll do whatever it takes to take care of myself and not give up on my growing business, even if that means working a second job I don't love or significantly cutting back on my lifestyle to save money. I might struggle, but I'll make it, and I have a wonderful support system living with Andrew and having my family close by who all support my decision to pursue freelancing despite the financial unknowns.
This decision has reminded me to find the confidence in myself. I knew that if I didn't do this now when the circumstances in my life were low, I might never do it. Taking a leap like this seems easier when it's a decision made knowing you have a safety net, but that's not actually true. For me, it's easier to take this leap knowing that I don't have a backup job to save me from falling. I have no choice but to jump and land on my feet, and even though it's scary for the uptight control freak I am (seriously, that's me), I still feel confident in my Moment of Yes.
Now, the best part of this post…you have a chance to enter the #WellYesMoment Sweepstakes in the widget below for a chance to win up to a $500 Visa gift card! It's as easy as clicking, logging in, and sharing your Moment of Yes story! If you win, think of all the ways you can use the prizing to achieve your Moment of Yes!
#WellYesMoment #Sweepstakes (10/14 to 11/17)
Plus, you can receive a special coupon offer for Well Yes! Soups so you, too, can say YES to deliciously crafted food with real, healthy, flavorful ingredients.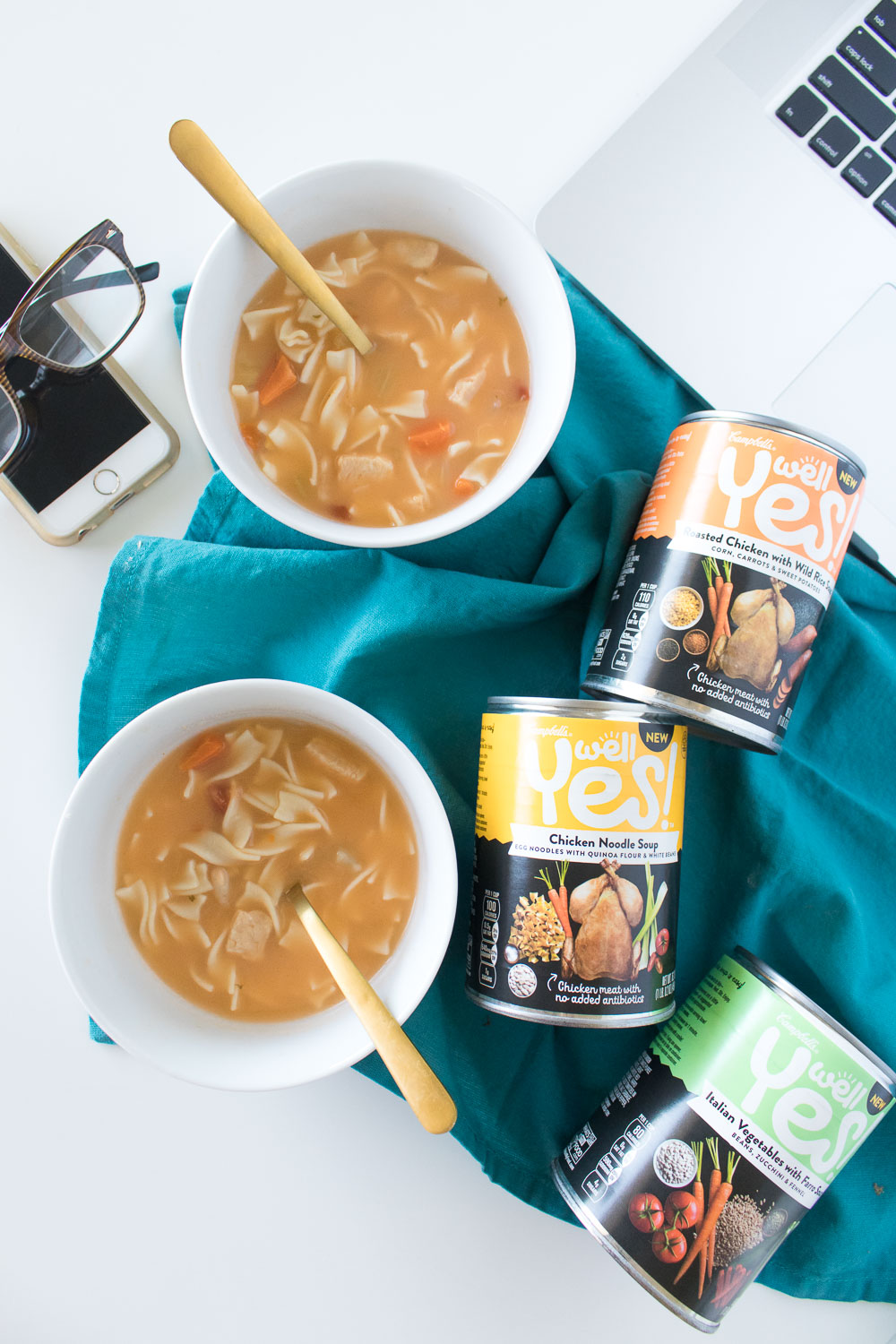 Despite the fear of such a life-changing decision, I've actually come to be very excited. I'm looking forward to spending more time building Club Crafted, collaborating with other websites, developing videos and e-courses and even helping my mom build her own online shop. This is the dream I've been imagining for about six years now – one where I can just sit down and make stuff every day – and while this is not the route I thought I would take, it's still happening. Sometimes you just have to say yes to the hard decisions.
I'd love to hear from you if you've found yourself in a similar situation. How did you handle being laid off? Have you successfully jumped into a freelancing career? Do you have any advice for me? I'd love to hear from you. Unfortunately, I know of too many people who have struggled with being laid off, and I know that I'm not alone and neither are you.
Stay tuned for future updates. Here's to hoping hard work can pay off!