/
DIY Peeps Surprise Ball Easter Favors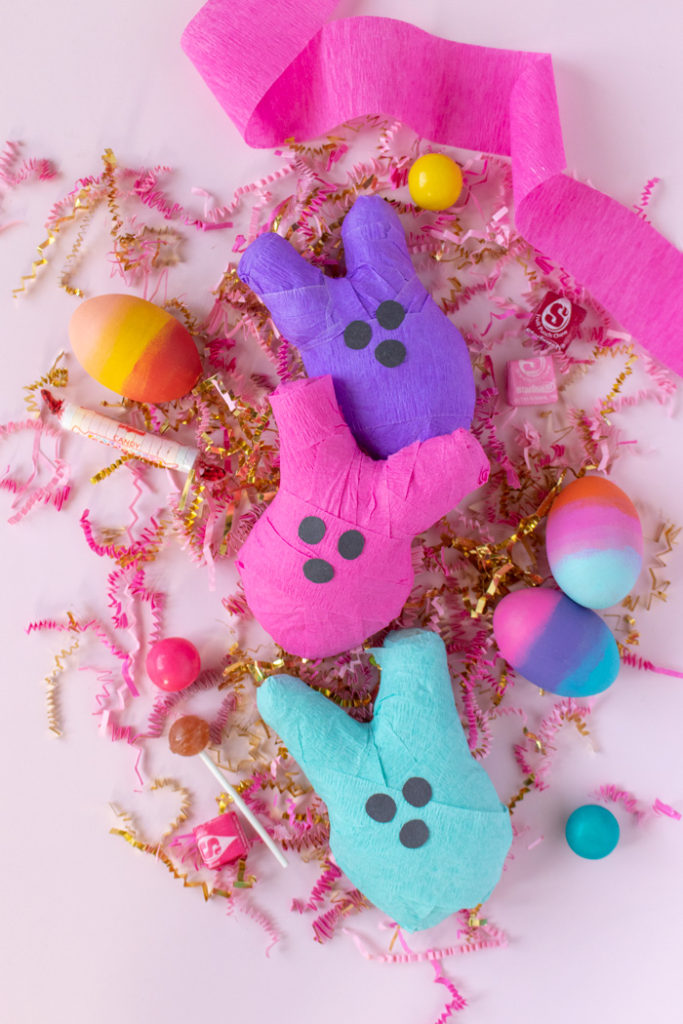 I'm back! After a short break, I'm ready to hit the ground running with spring and Easter projects, starting with these DIY Peeps surprise ball Easter favors! Last year's gradient eggs even came out of storage (one of the many boxes I found while moving). Since my family is all about brunch on Easter, I thought these simple Easter surprise balls would be a fun treat for my nieces, who always come over for an Easter egg hunt.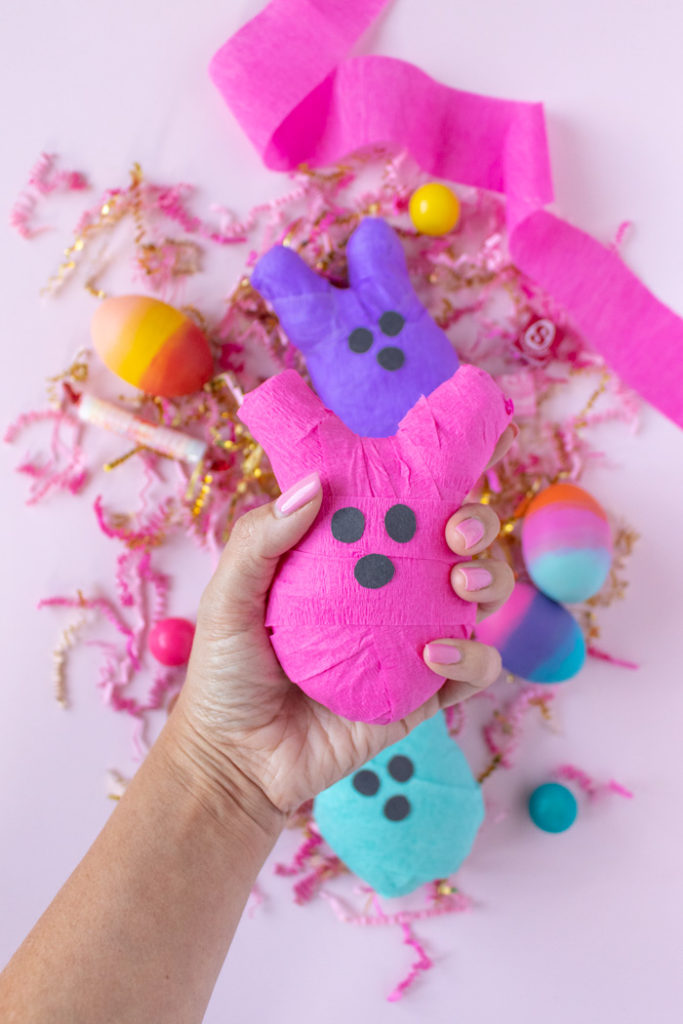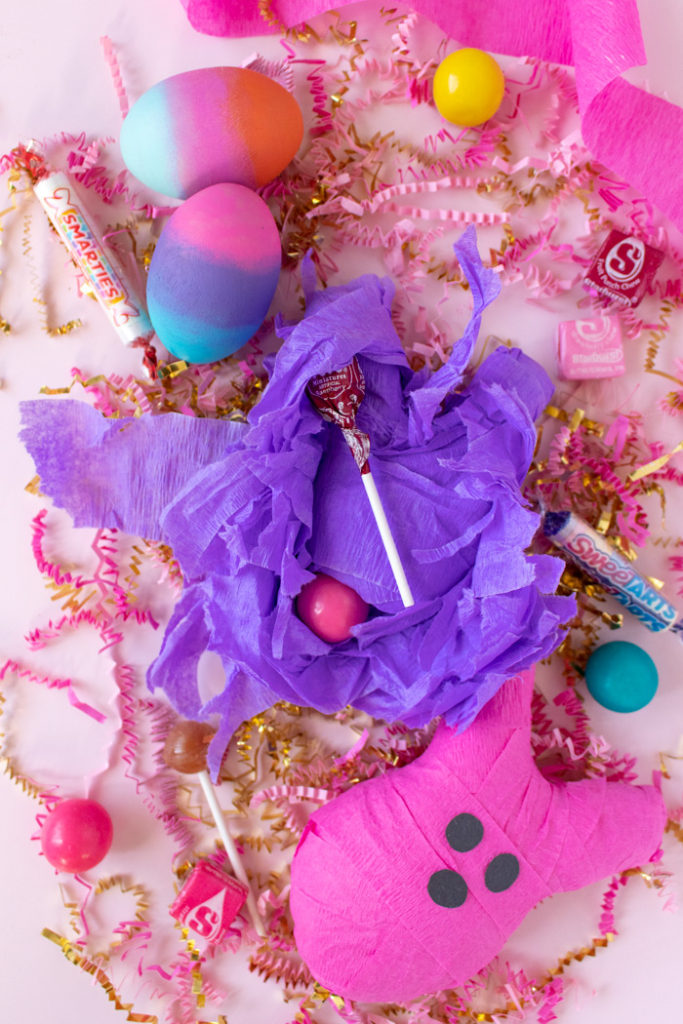 That's what they look like when you rip into them!
These Peeps surprise ball favors will take a bit longer than traditional surprise balls to make because of the unusual shape. In any case, surprise balls are made by literally wrapping streamers around candy and small toys until it forms a ball. The only difference here is you need to add some ears. In the interest of full disclosure, my first attempt didn't work out. Luckily, I just unraveled the streamers to remake the next one!
Then black paper creates the little eyes and nose (or is it their mouth??) to make them truly look like Peeps bunnies. Admittedly, I was sad to rip into them after all that wrapping though, ha!
Time: 15 minutes
Supplies:
Streamers, pastel colors
Black cardstock or construction paper
Candy or small favors
All-purpose glue
Scissors
Cardboard Peeps shape (optional)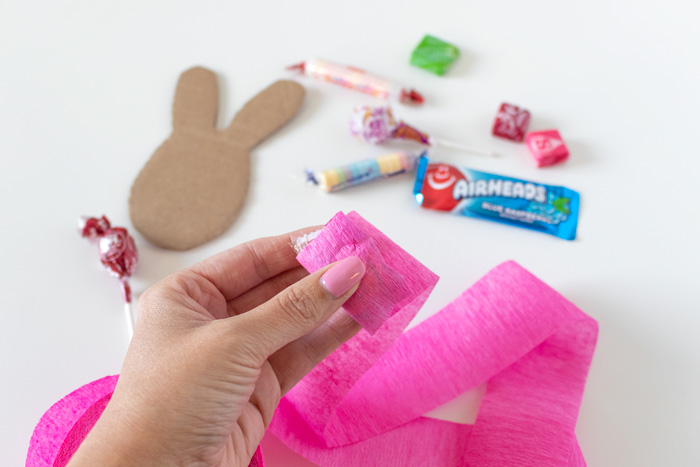 Step 1: Start wrapping a piece of candy or a small toy in streamers.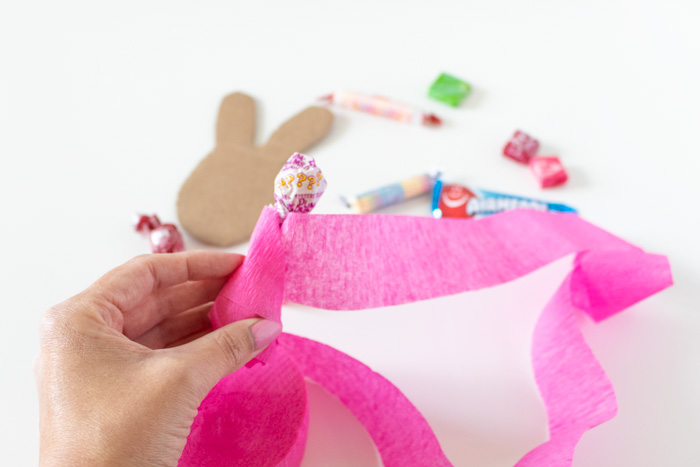 Step 2: Add another piece and keep wrapping, creating a ball-like shape. Then branch out with one or two pieces to make an ear. It will look weirdly misshapen at first.
Step 3: Once the first ear is well-wrapped, make the second. Then continue wrapping the entire Peeps surprise ball with additional pieces as needed to round out the bottom and smooth out the ball.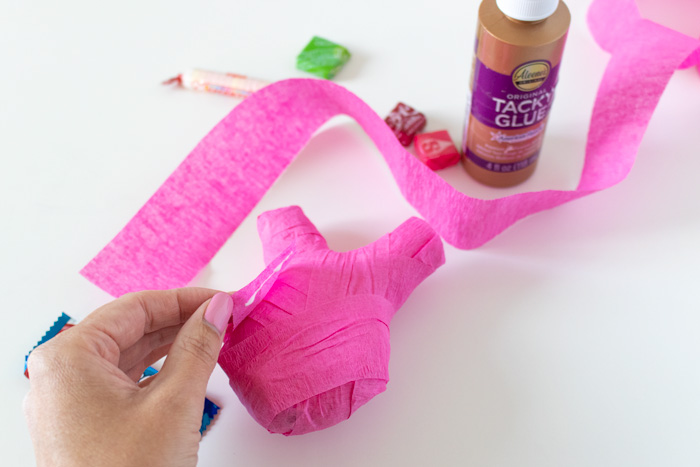 Step 4: Once you've achieved the Peeps shape, cut the streamer and glue down in the back. You can also use glue to fix any imperfections.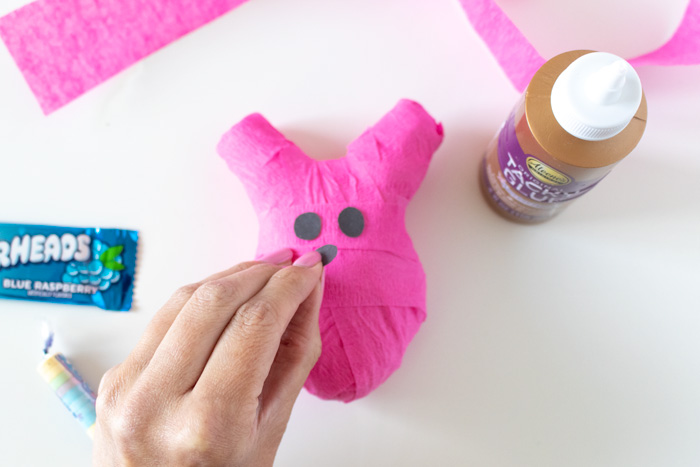 Step 5: Cut three small circles about 1/2 inch wide and glue them to the front of the Easter surprise balls for eyes and a nose.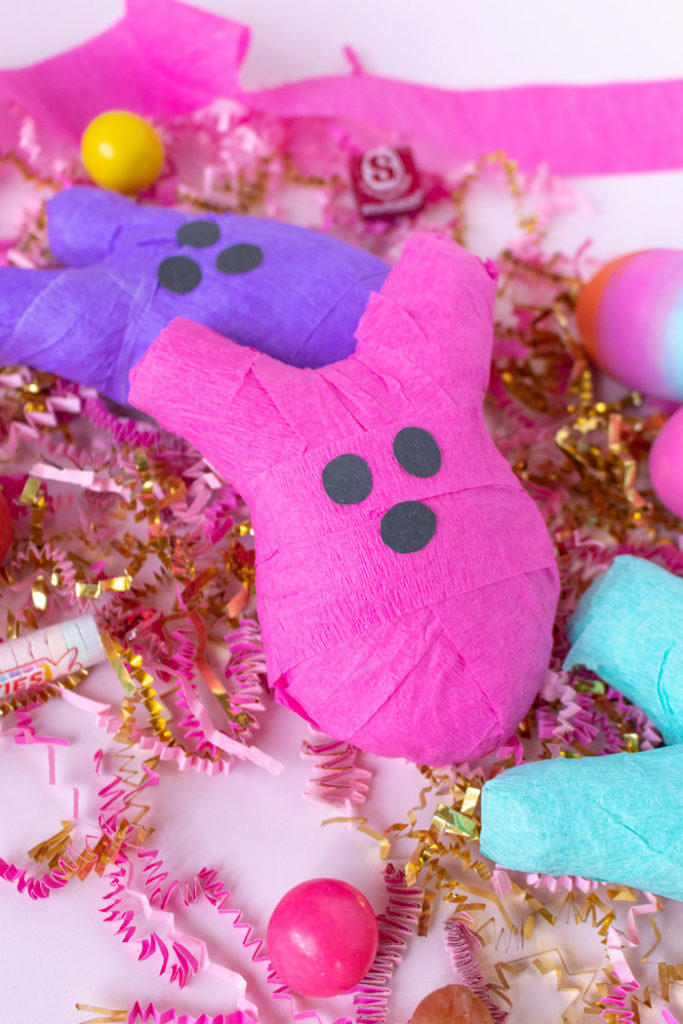 Now they're ready to gift! Add a Peeps surprise ball to an Easter basket or set one at everyone's brunch place setting! I know this stuff is supposed to be for kids but, let's be honest, adults love candy too!