/
DIY Chocolate Box Makeover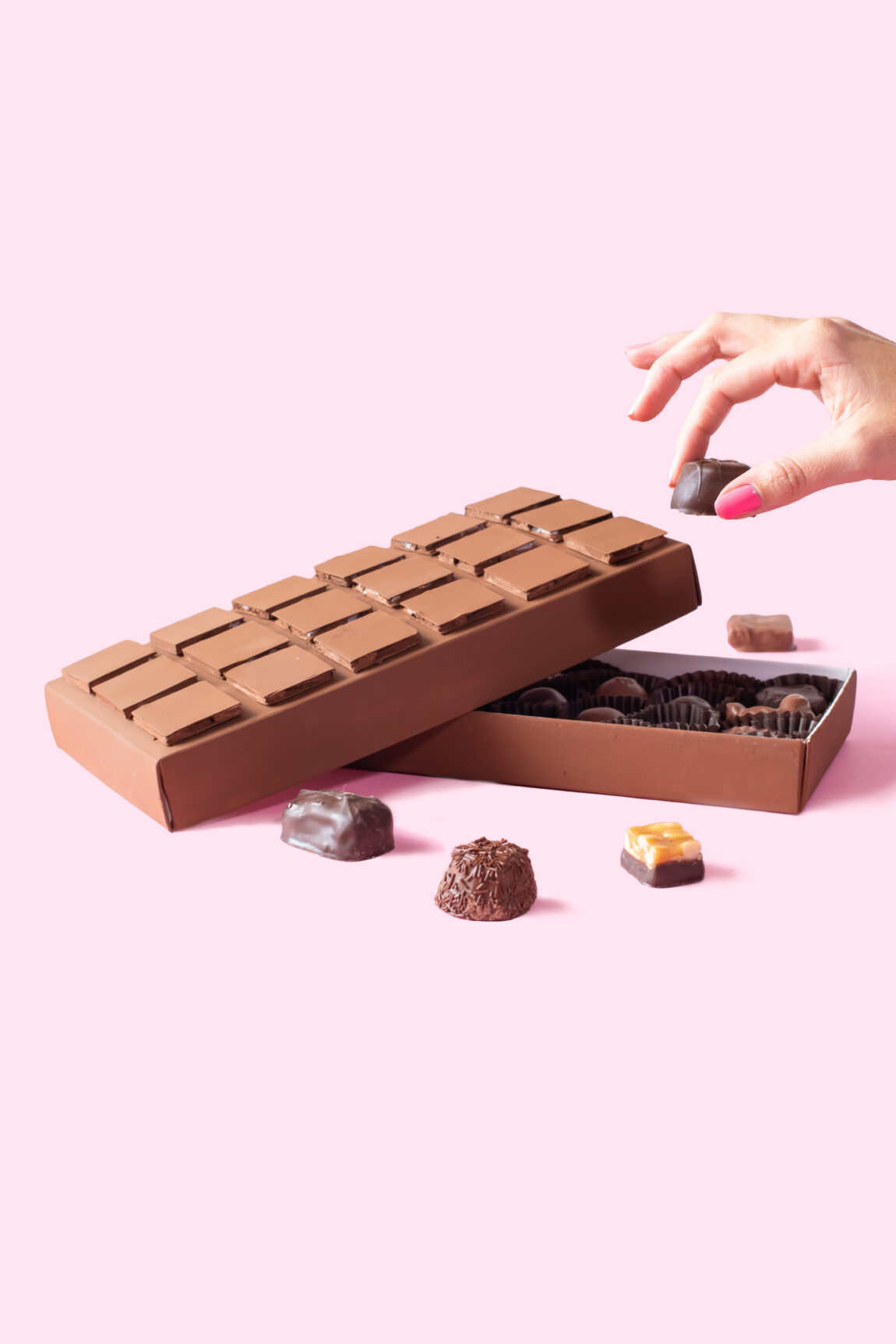 I'm sad to see the Christmas season end…my trees are still up because I'm in denial. They'll be coming down this week so that I can shift my thinking over to the next big holiday: Valentine's Day! Since you can never go wrong with gifting chocolate, I thought I'd share how to do this fun DIY chocolate box makeover with any traditional box of chocolates. Using paint and poster board, you can DIY an oversized chocolate bar filled with candies! Can someone please send one of these my way for Valentine's Day?! (JK, I prefer popcorn.)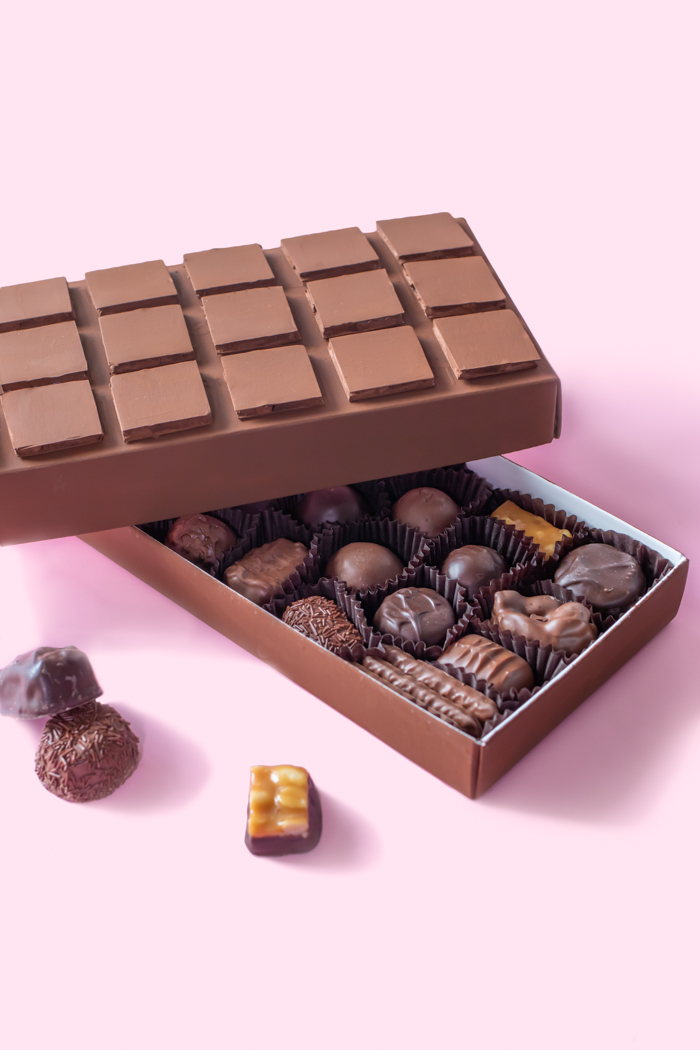 This DIY chocolate box is a very easy Valentine's Day gift for your S.O., galentine or family members! Any rectangular box of chocolates will work. Personally, I love See's candy and will happily eat anything without coconut! Just a few paper crafting supplies will help you make it over into an oversized chocolate bar that can be reused for future gifts.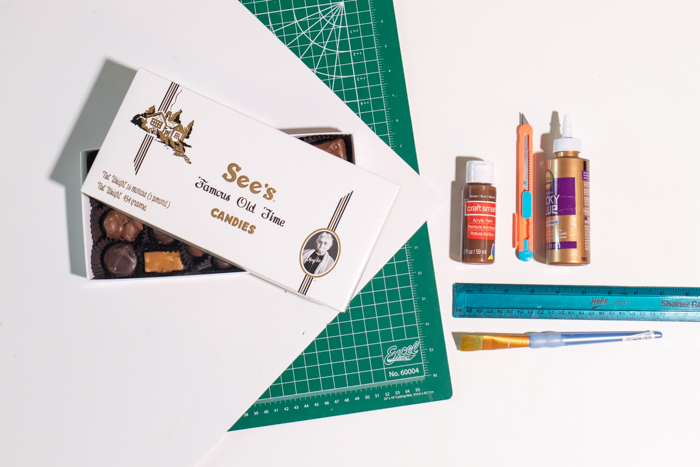 How to Makeover an Oversized DIY Chocolate Box
Supplies:
Box of chocolates
Thick poster board
Ruler
Craft knife
Cutting mat
Brown acrylic paint, matte
Paintbrush
Glue gun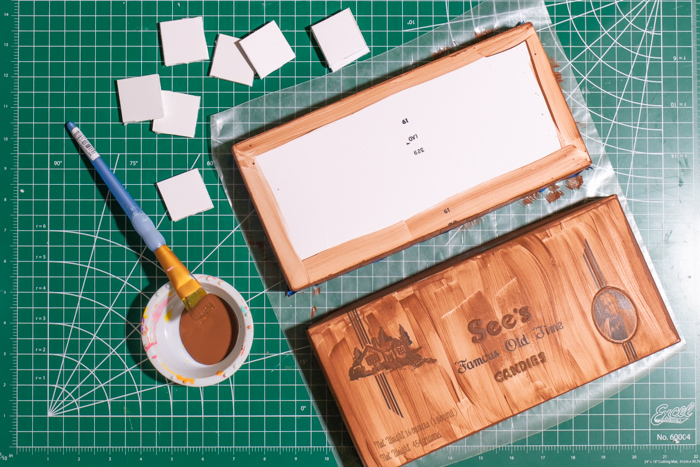 Step 1: Paint the entire top and bottom pieces of the chocolate box with brown paint. For food safety, you can tightly enclose the chocolates in the box with plastic wrap or simply remove them. The DIY chocolate box will need several coats of paint.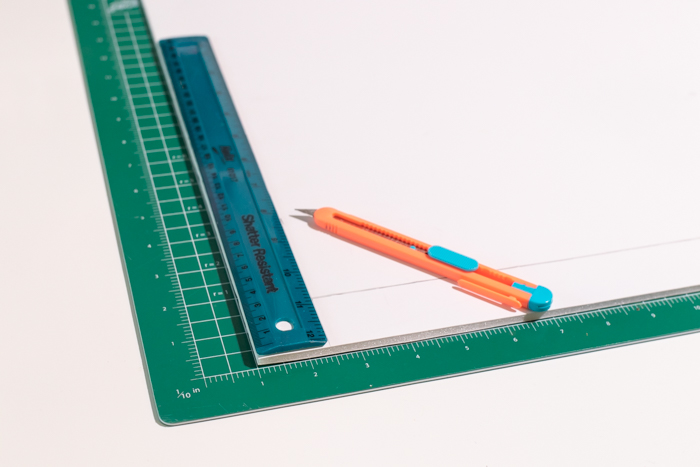 Step 2: Place the thick poster board on a cutting mat. Then cut squares about 1.5 inches wide. The quantity depends on the size of your chocolate box. I used 18 1.5-inch squares.
Step 3: Lay the squares on the top of the chocolate box so that they are evenly spaces to resemble a classic chocolate bar. Secure with a hot glue gun.
Step 4: Lastly, paint the top with another layer of paint so that the 3D top is entirely covered. Once dry, you can fill the DIY chocolate box with candies!
These chocolates didn't last long in the house…no candy ever does. BUT the box can be used over and over again! Now I can wrap any gift inside or fill it with my famous homemade toffee (let's me honest, I'm the only one that calls it famous). Stay tuned for more Valentine's Day DIYs!