/
The Best Easy Sewing Projects for Beginners


I've been all about sewing lately, but since I'm still learning, I spend a lot of time looking for easy sewing projects for beginners. There are SO MANY great choices, but a lot the beginner sewing projects I come across don't necessarily spark my interest. Ever feel like you see the same things over and over again on Pinterest? In case you're in the same boat as I am, I wanted to round up the best easy sewing projects I could find to help all you beginner sewers find a fun project that actually feels a bit unique. You know I'm always on the lookout for new ideas that haven't been done 100 times, so I hope all these sewing projects for beginners feel new for you too.
I know some of these may look a bit intimidating, but I really think all of these are actually easy sewing projects! Some require minimal sewing and some may only need a bit of hand sewing, but I think they'll be great sewing projects to practice with as you hone your skill. As a pillow hoarder, I'm always excited to see new pillow tutorials and (generally speaking) pillows are easy to make. Clothes, on the other hand, are a little more work for me since the measurements need to be very precise in order to fit. Find your favorite idea and give it a try!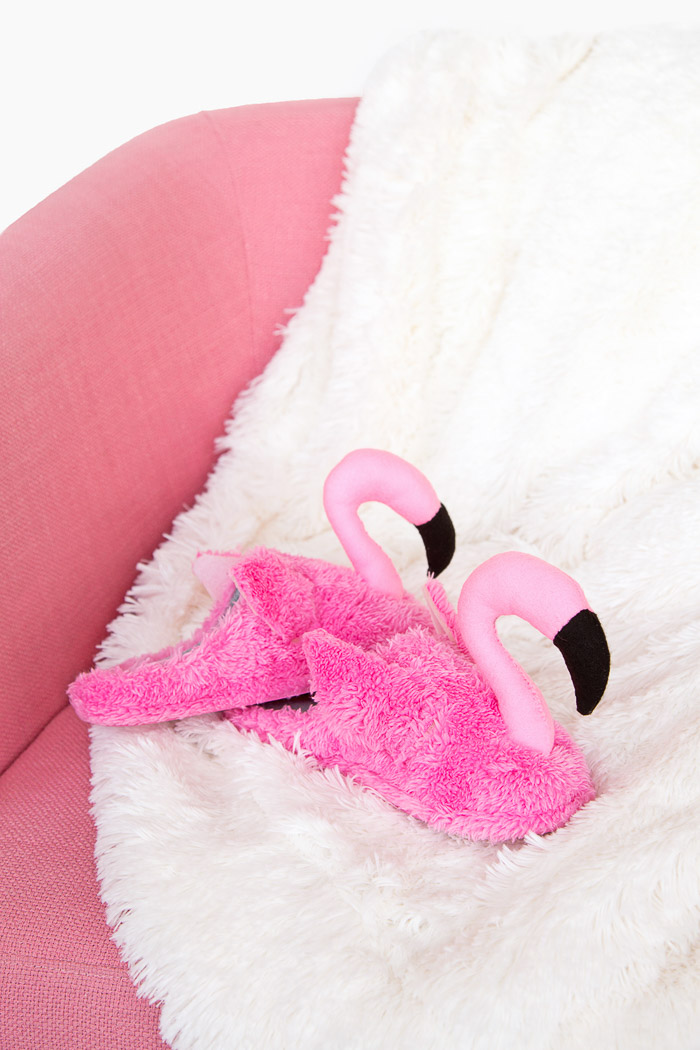 Flamingo Slippers / AwwSam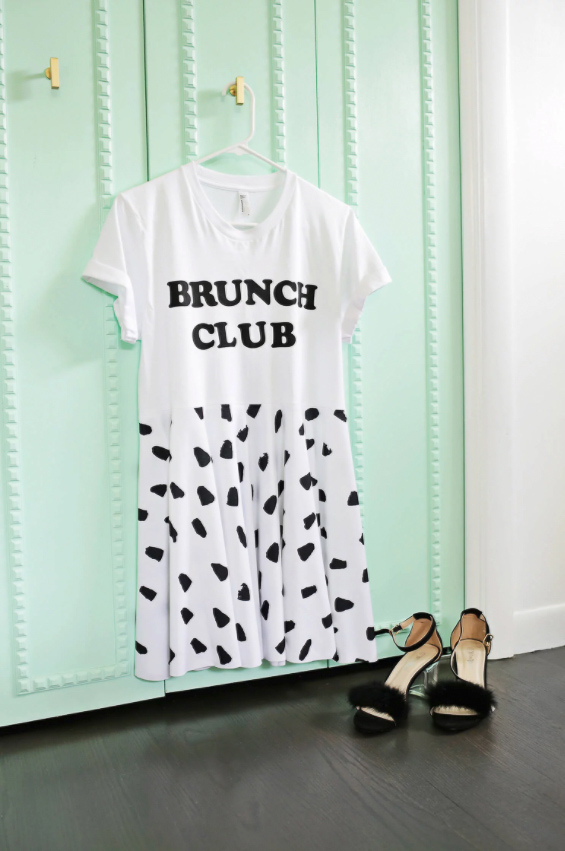 Make a Dress from Any T-Shirt / A Beautiful Mess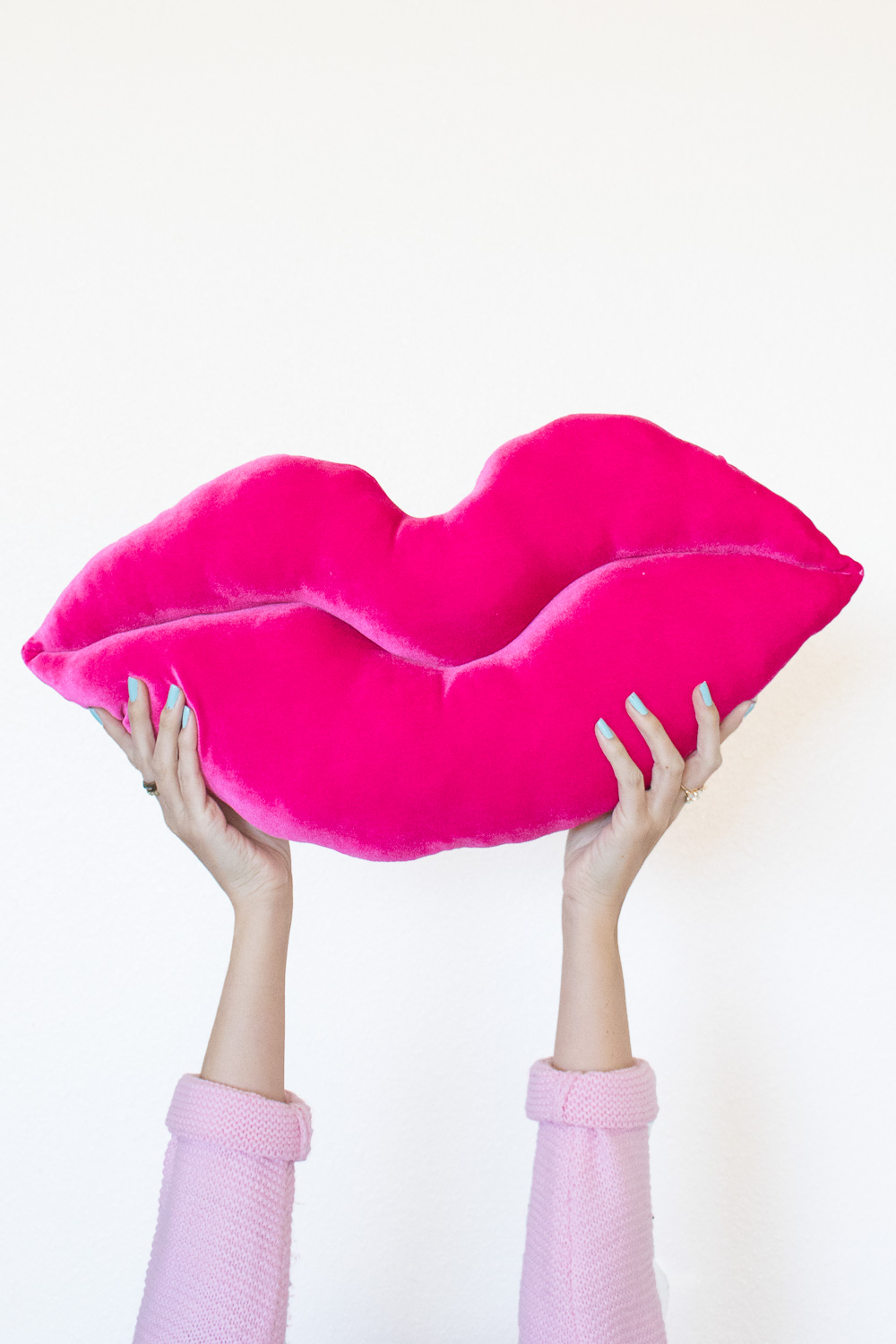 Velvet Lip Pillow / Club Crafted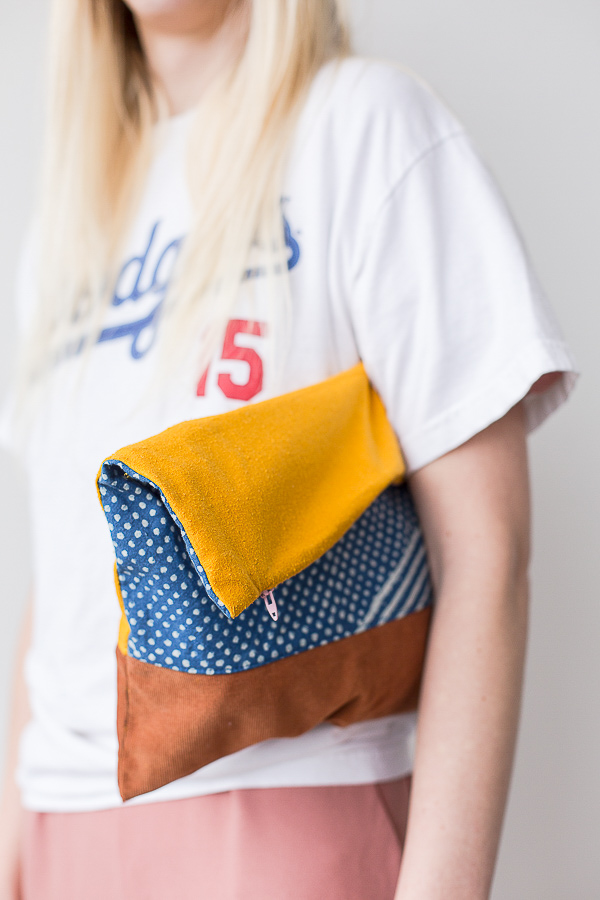 Patchwork Foldover Clutch / Paper & Stitch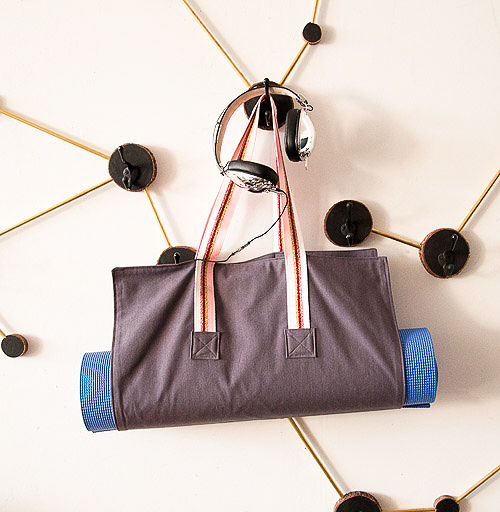 Yoga Bag / Design*Sponge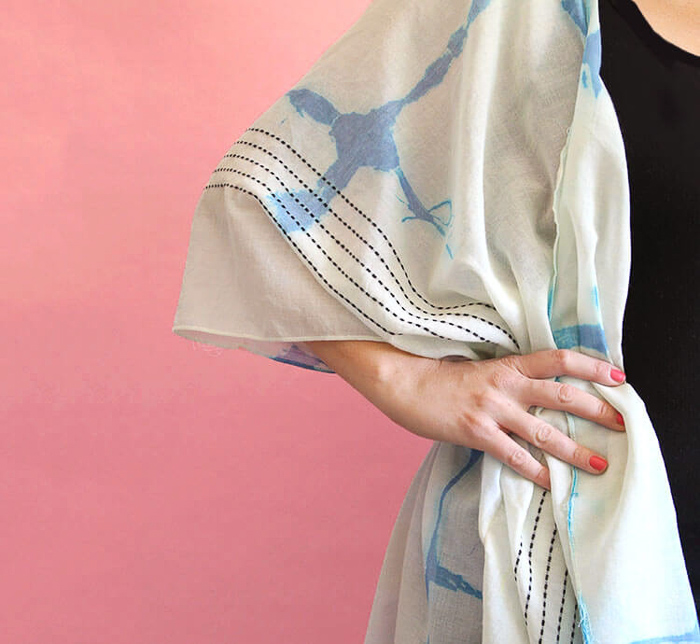 Shibori Kimono / Consumer Crafts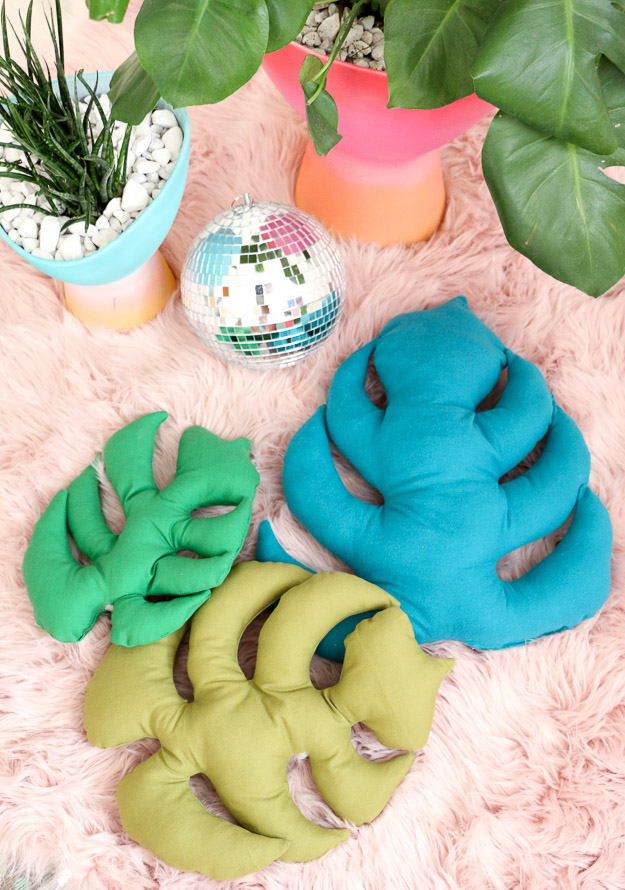 Monstera Leaf Pillows / A Kailo Chic Life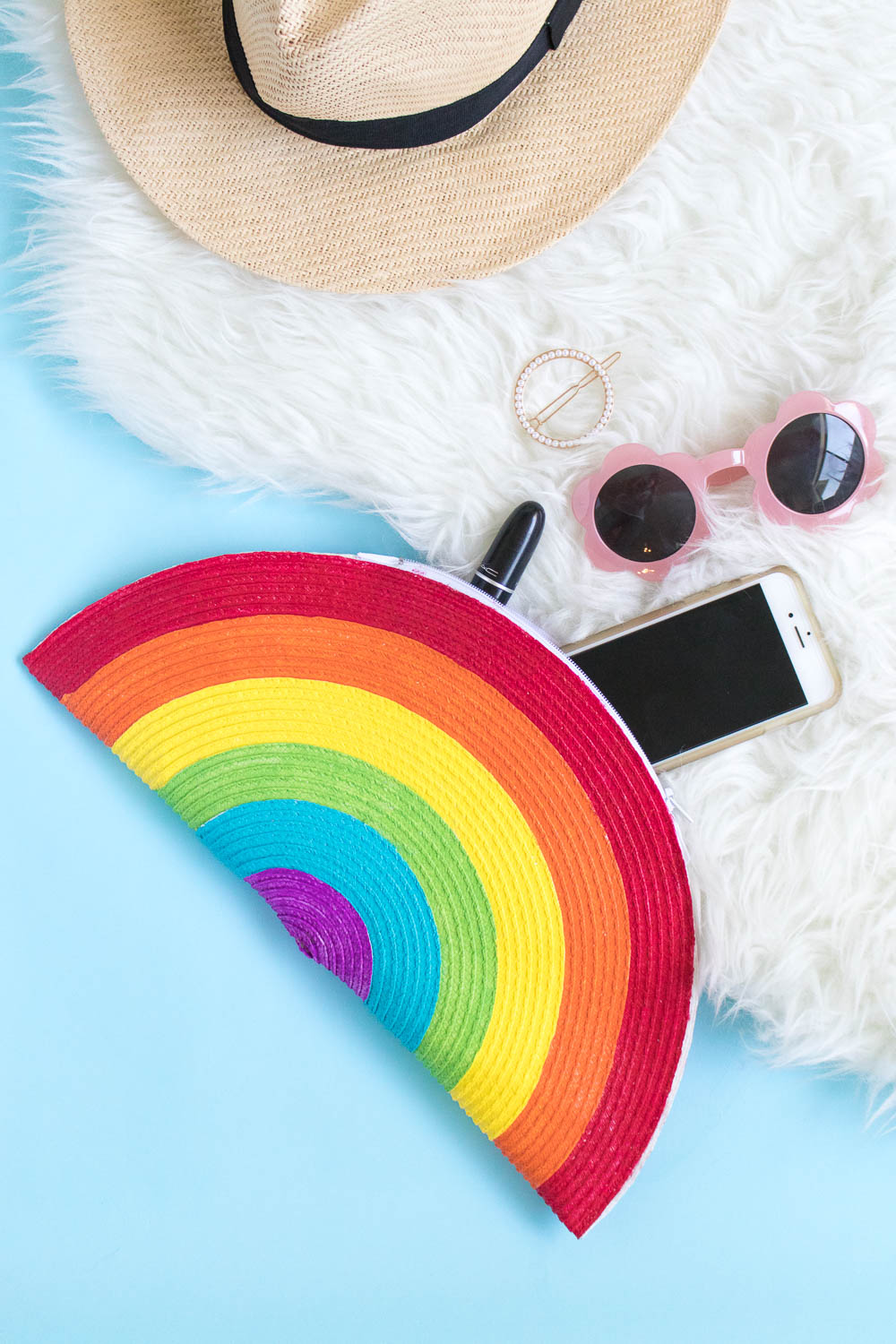 Make a Rainbow Clutch from a Placemat / Club Crafted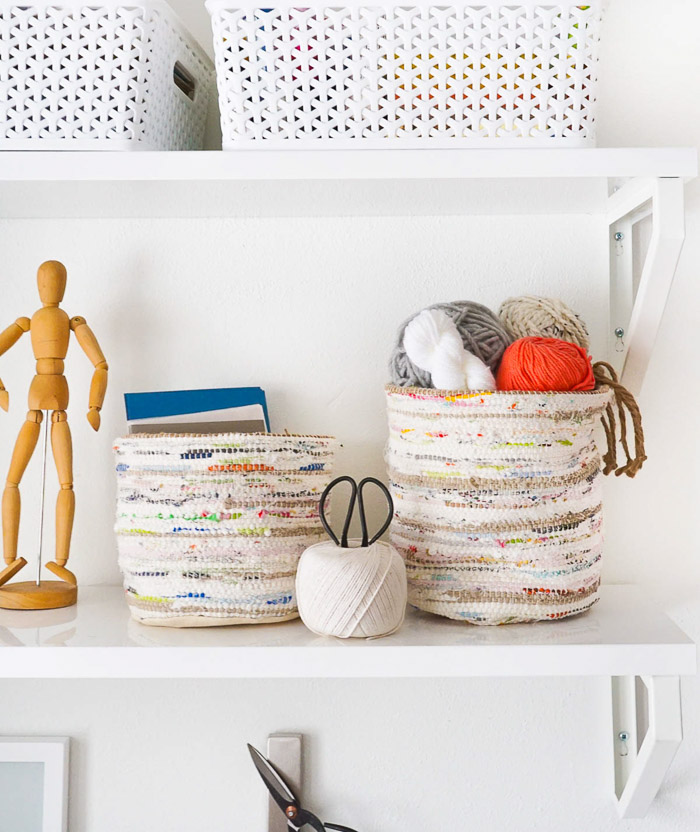 Rag Rug Storage Baskets / Sugar & Cloth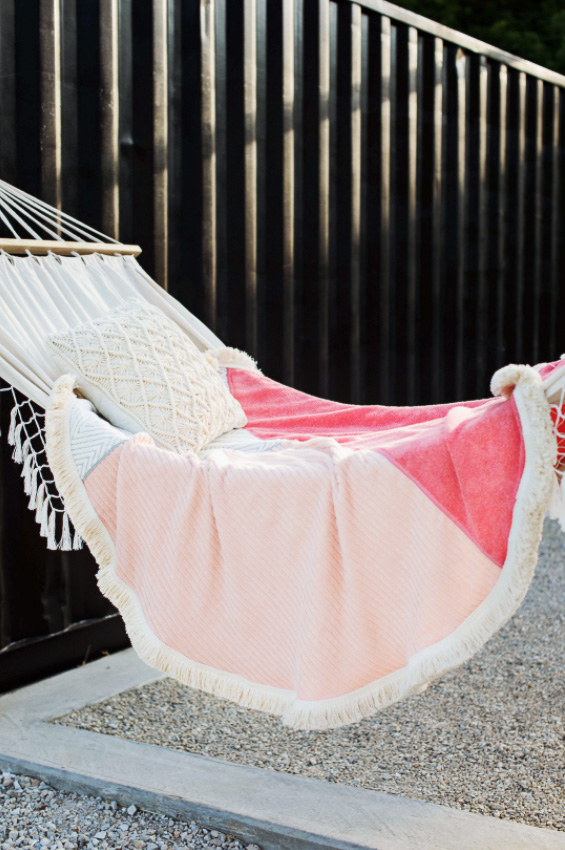 Round Beach Towel / A Beautiful Mess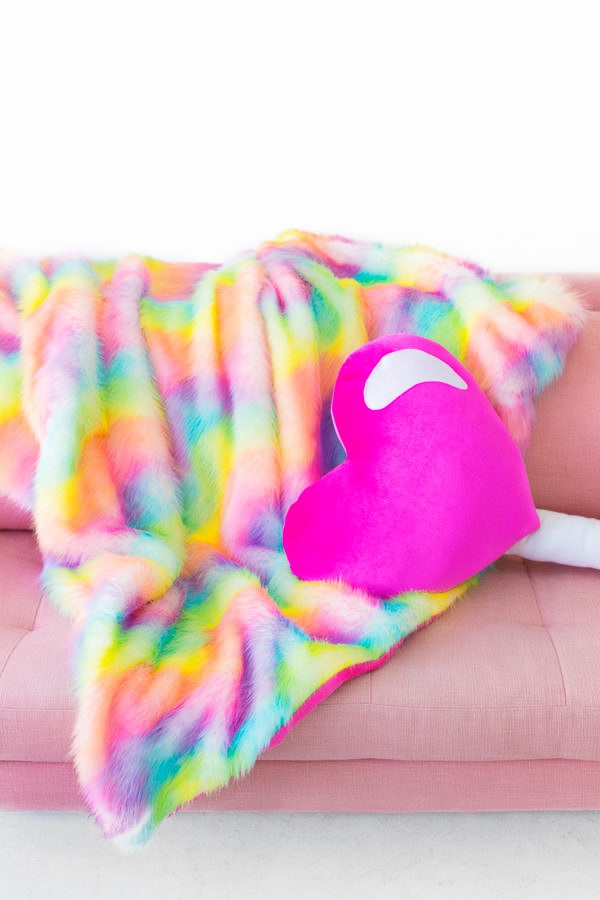 Rainbow Faux Fur Blanket / Studio DIY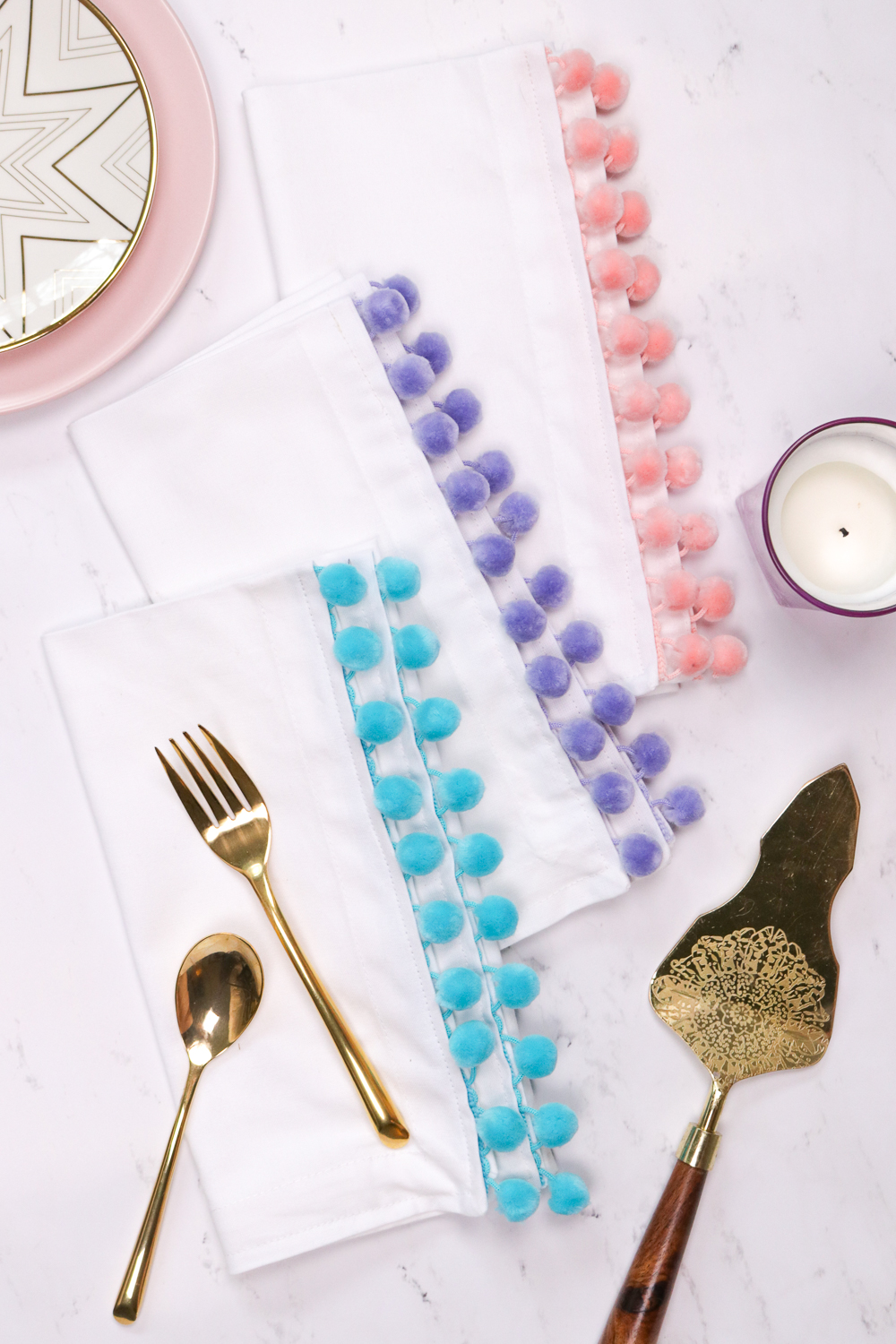 Pom Pom Edged Napkins / Club Crafted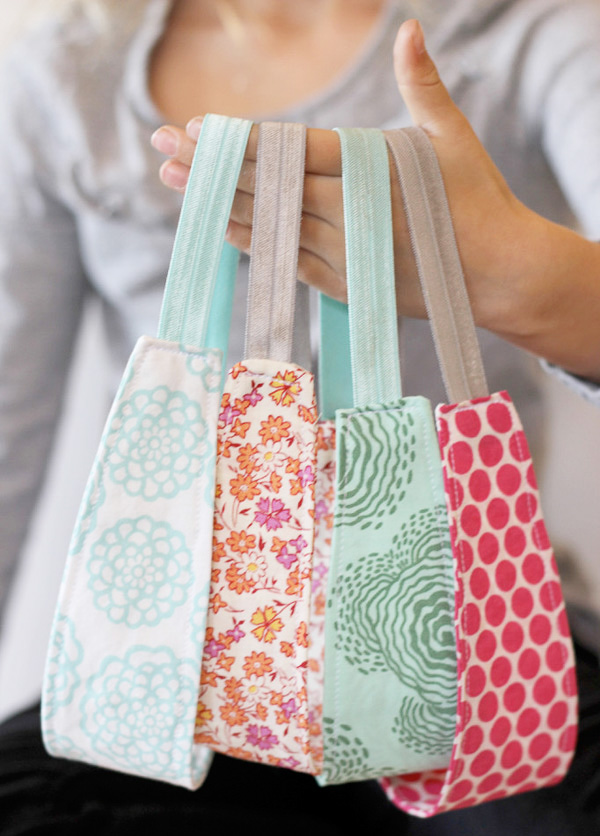 Headbands / Craft Snob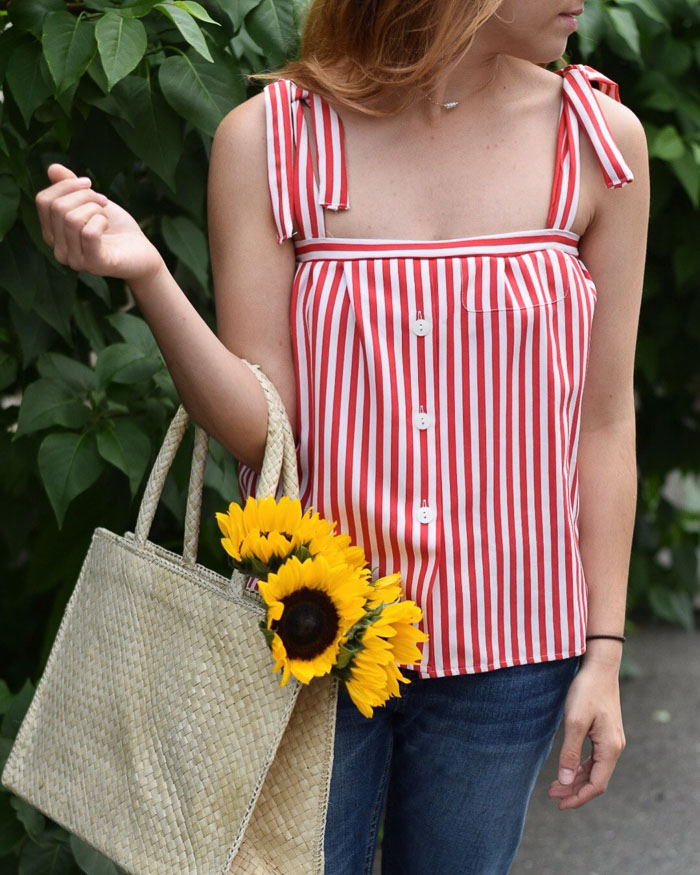 Upcycled Tie Strap Blouse / One CraftDIY Girl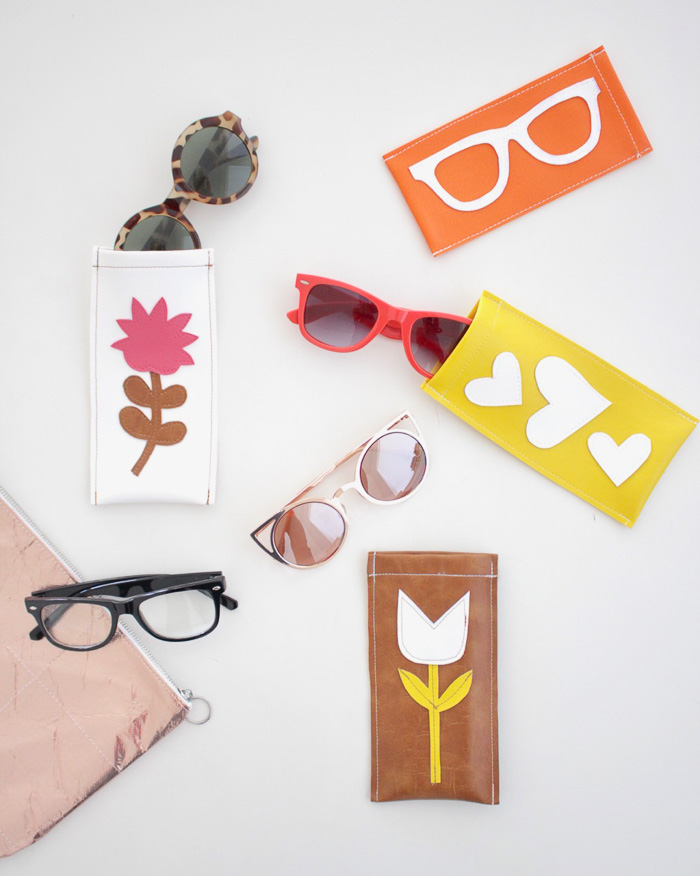 Simple Sunglasses Cases / Jo-Ann Fabrics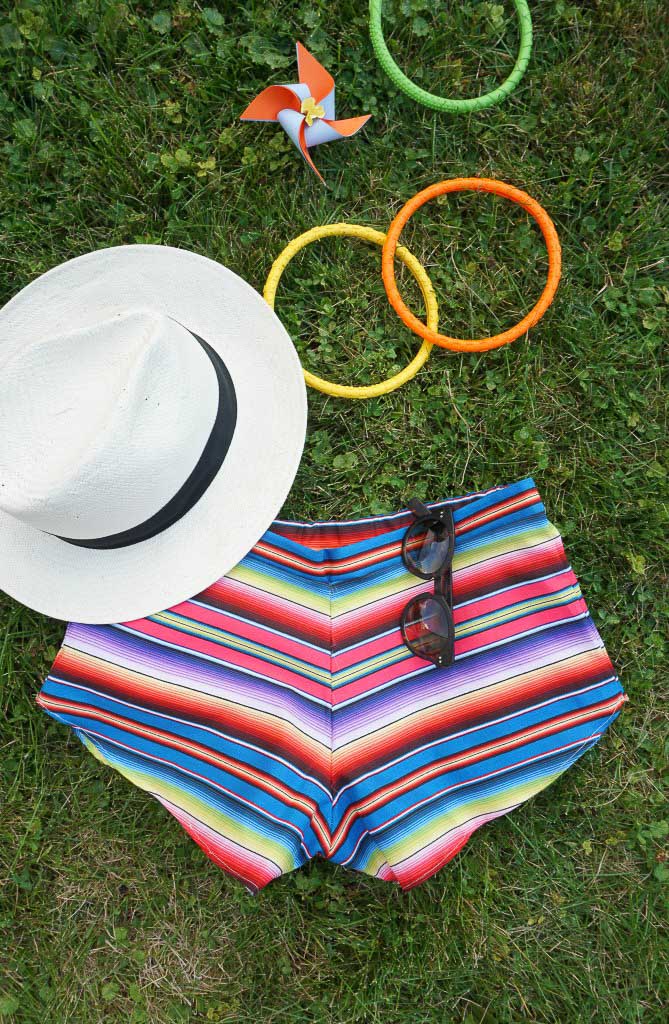 Serape Shorts / Francois et Moi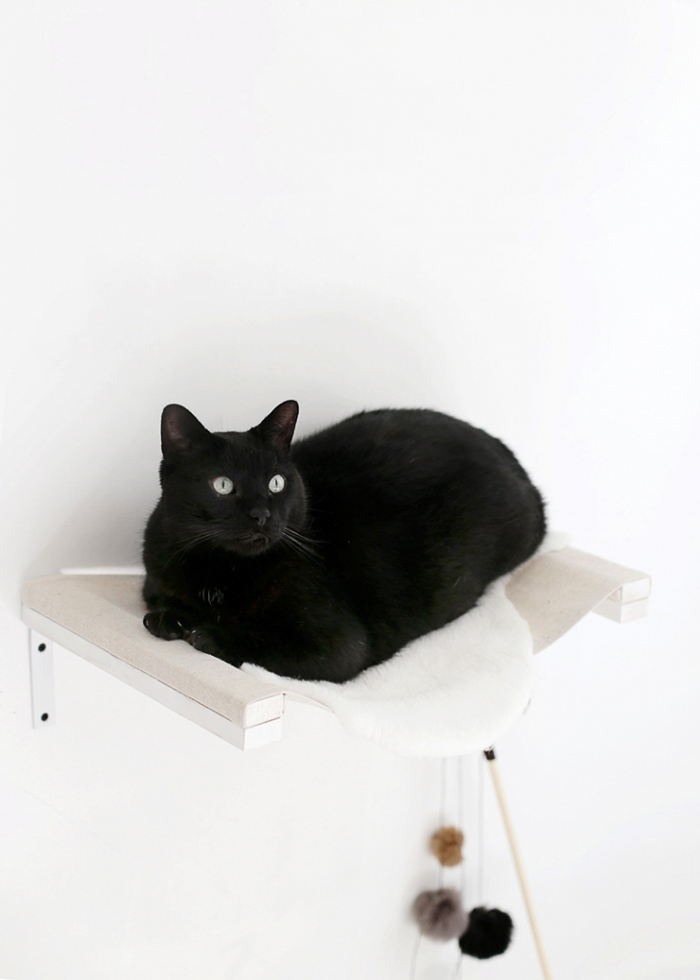 Cat Hammock / The Merry Thought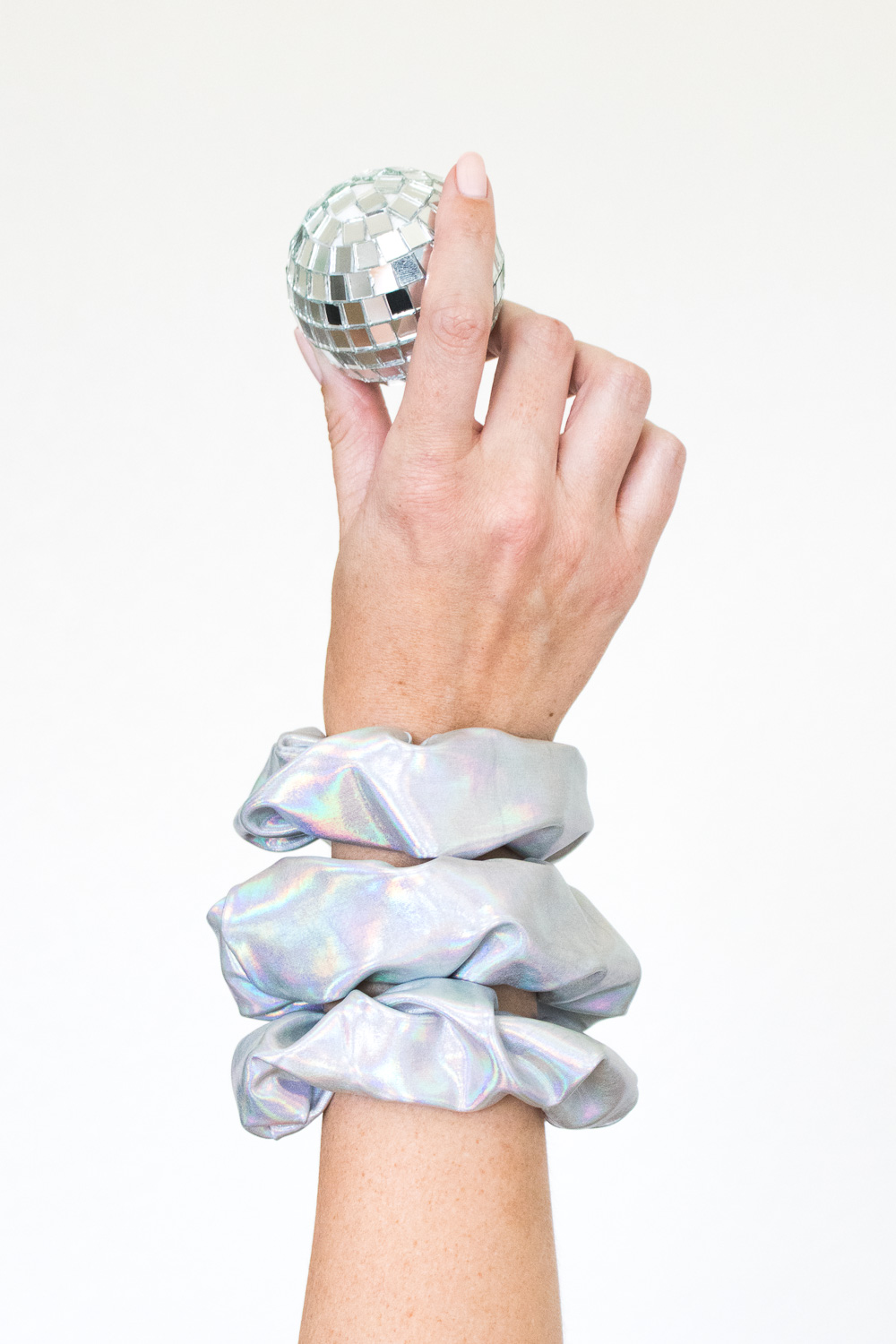 Holographic Scrunchies / Club Crafted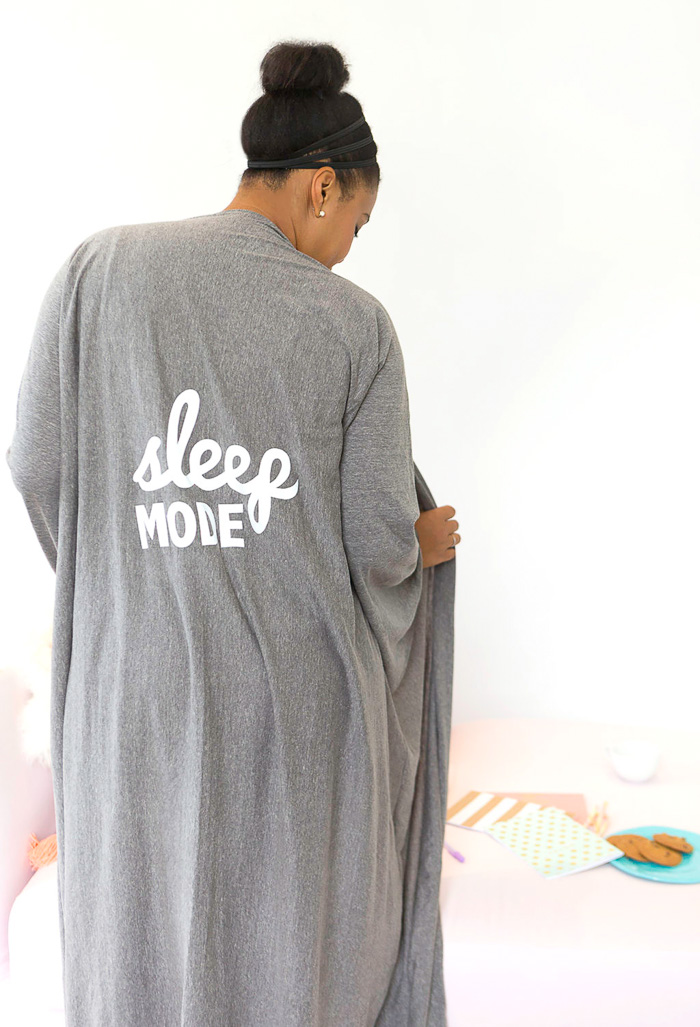 Make a Cotton Jersey Robe out of a Bed Sheet / Damask Love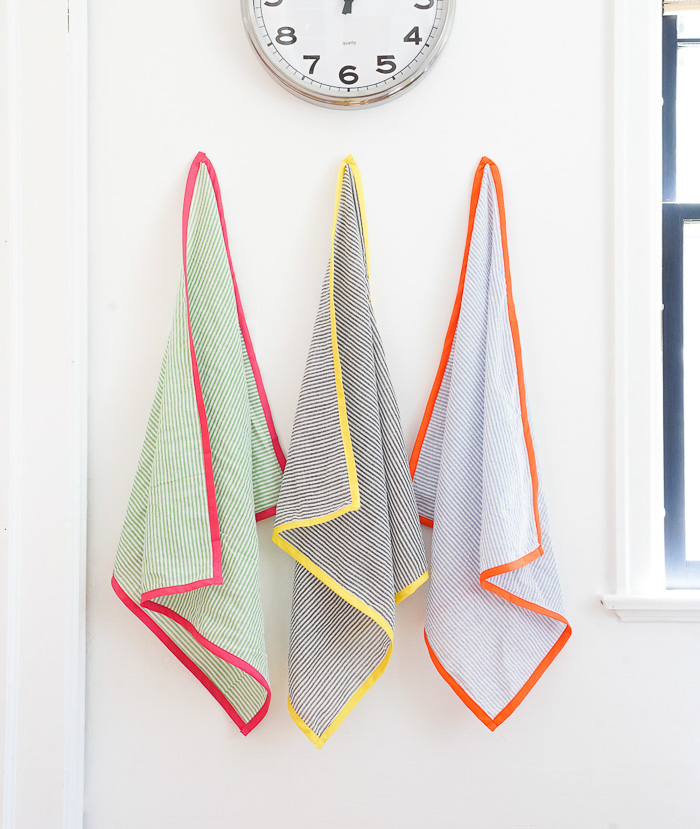 Seersucker Tea Towels / Sugar & Cloth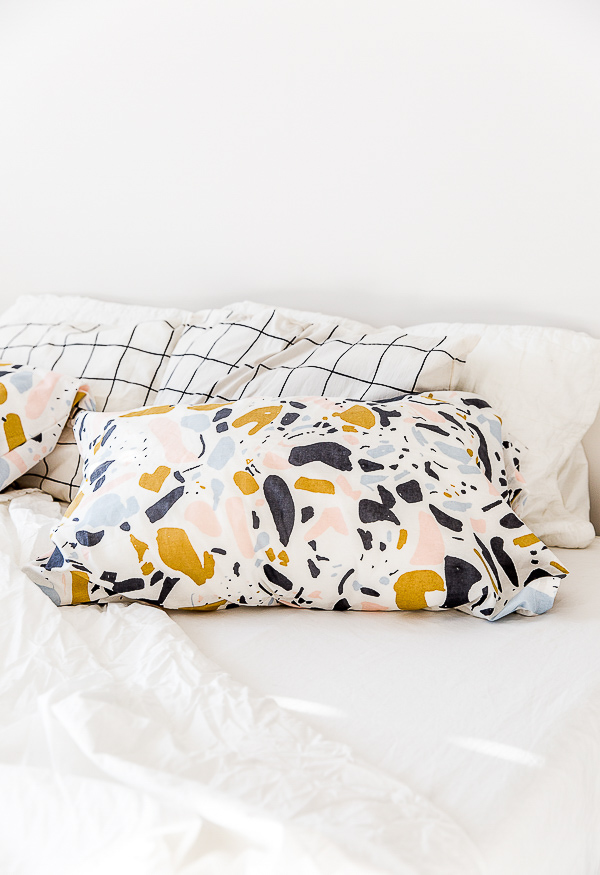 Standard Pillowcases / Paper & Stitch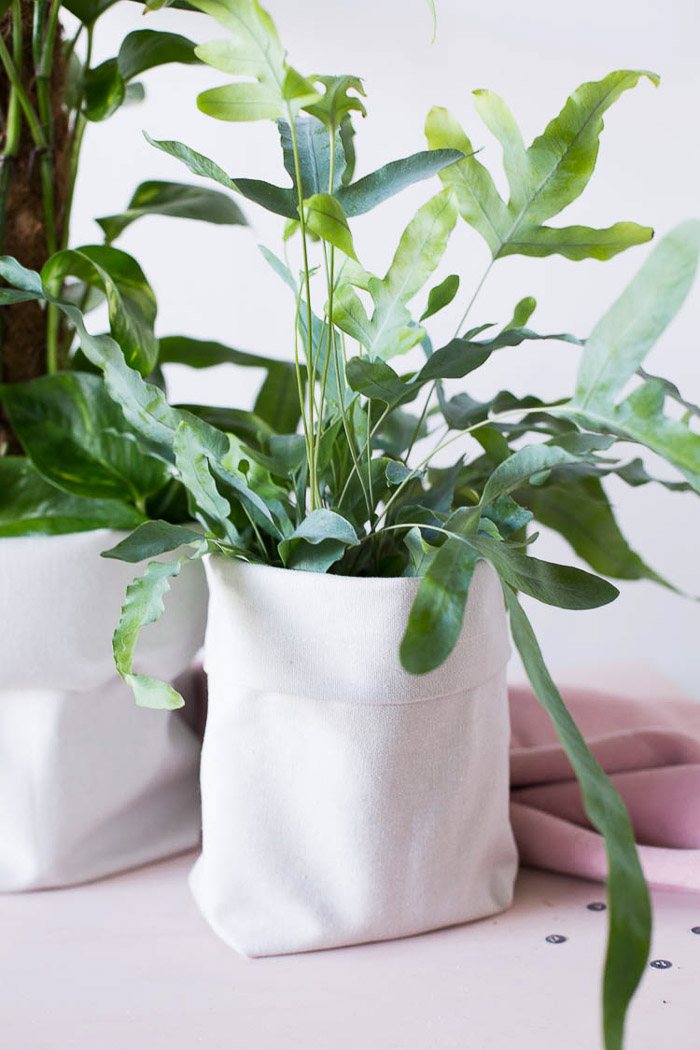 Canvas Fabric Planter Covers / Fall for DIY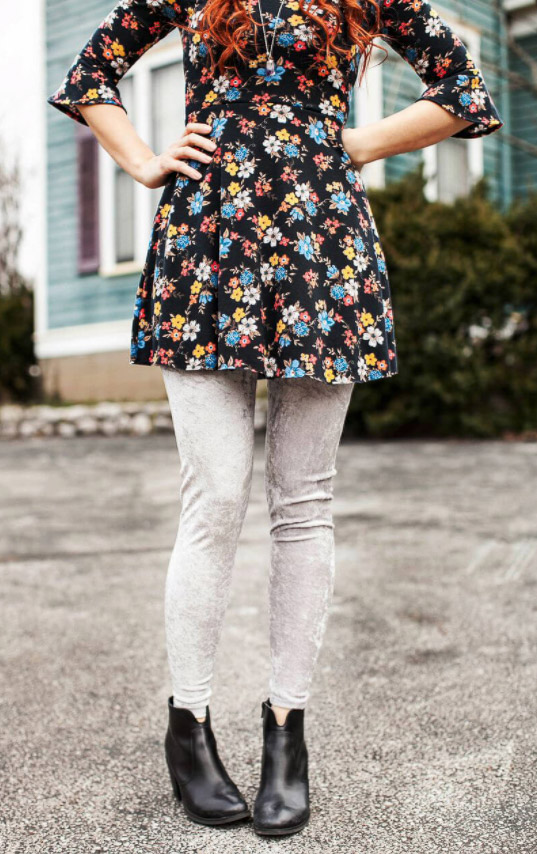 Sew your Own Leggings / A Beautiful Mess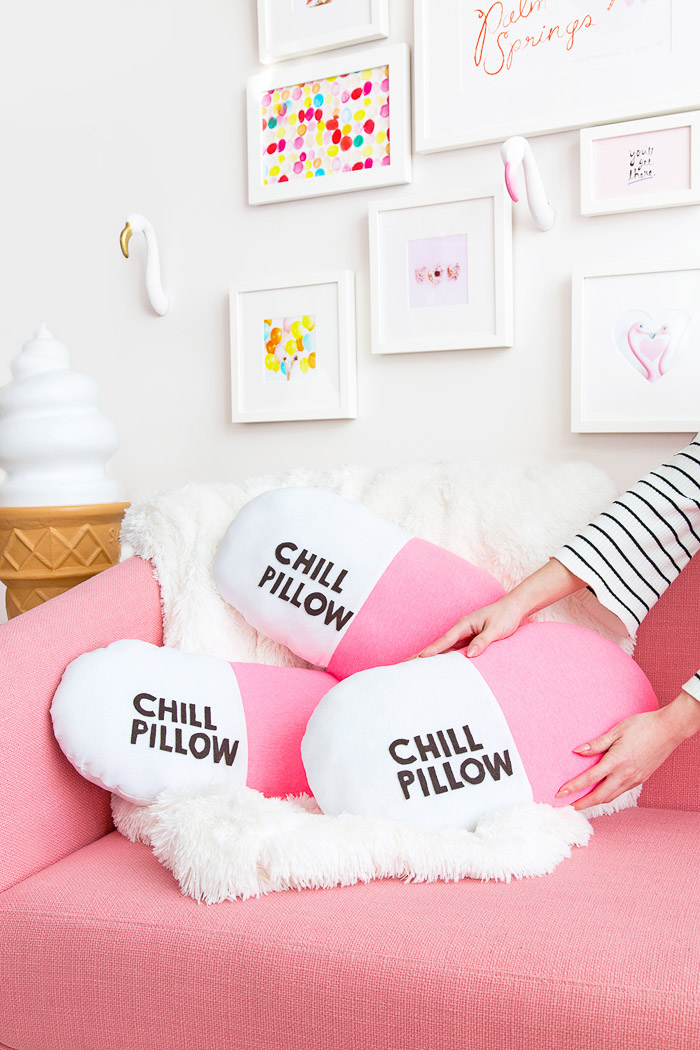 Chill Pill Pillow / AwwSam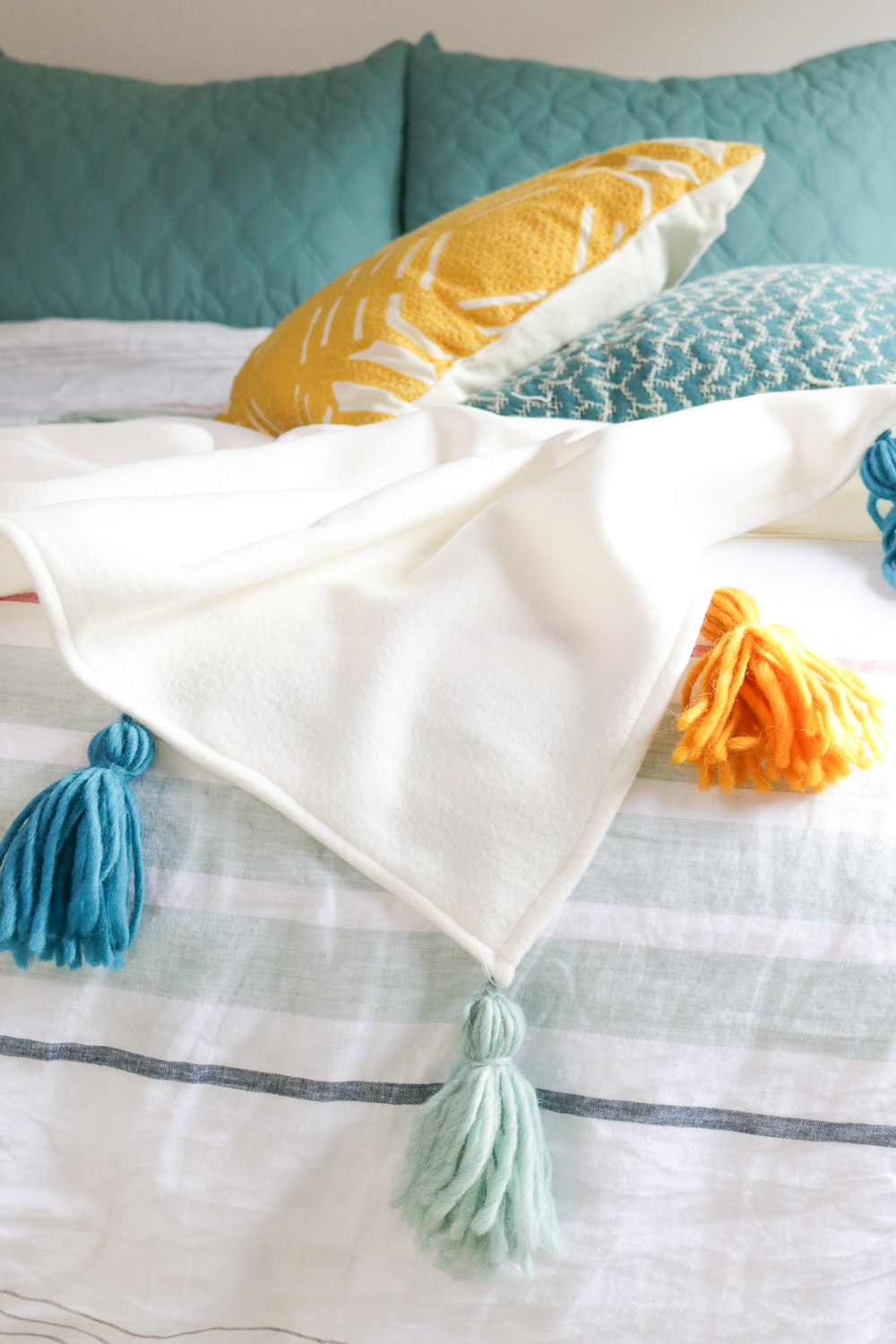 Fleece Tassel Blanket / Club Crafted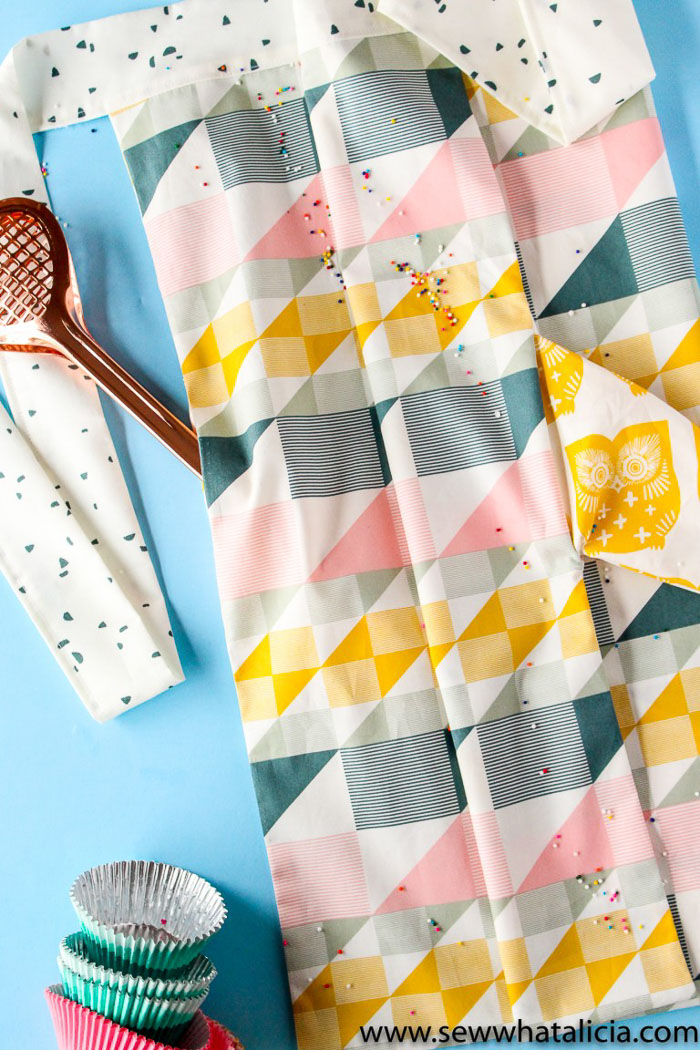 Simple Apron with Pockets / Sew What Alicia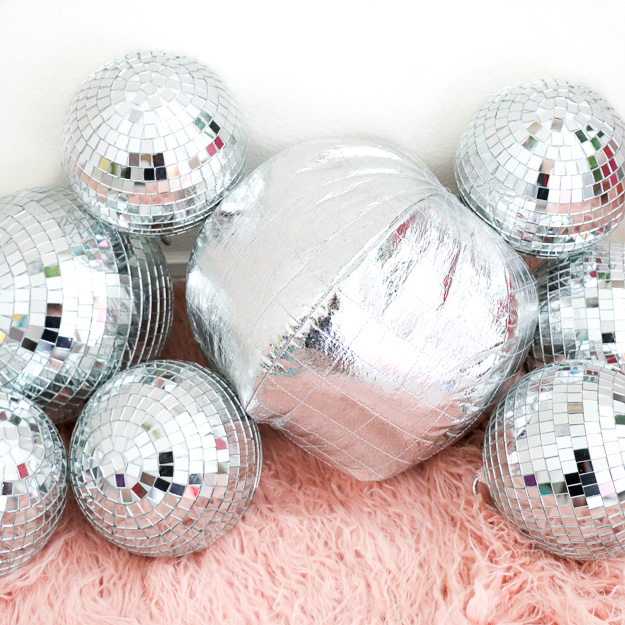 Disco Ball Pillow / A Kailo Chic Life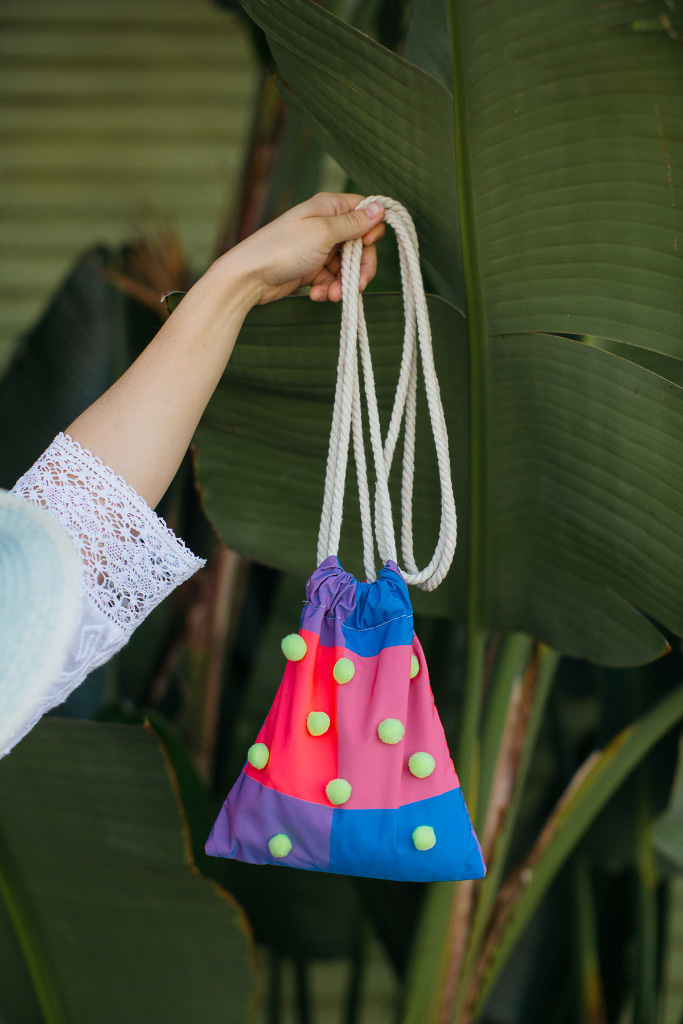 Drawstring Bag / Oh Joy!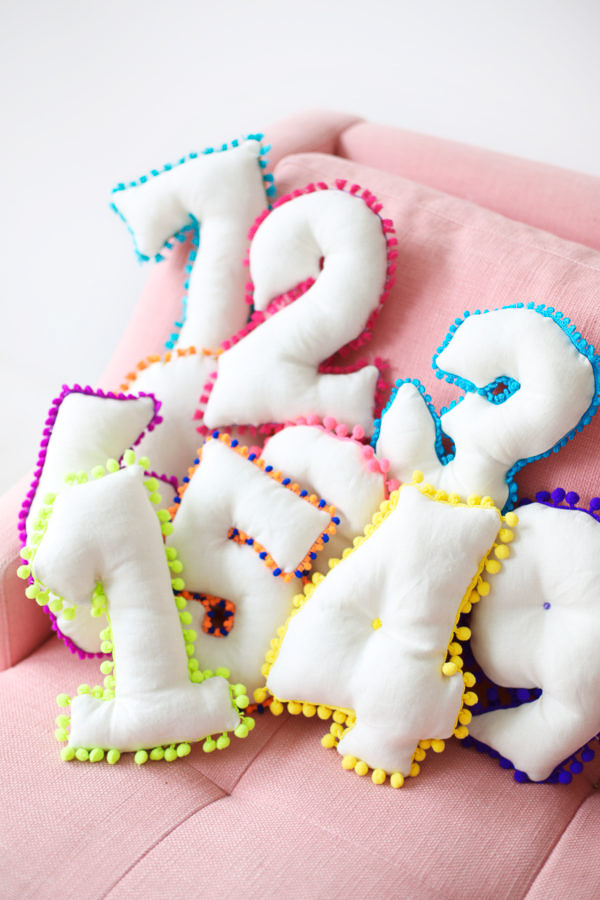 Number Pillows / Studio DIY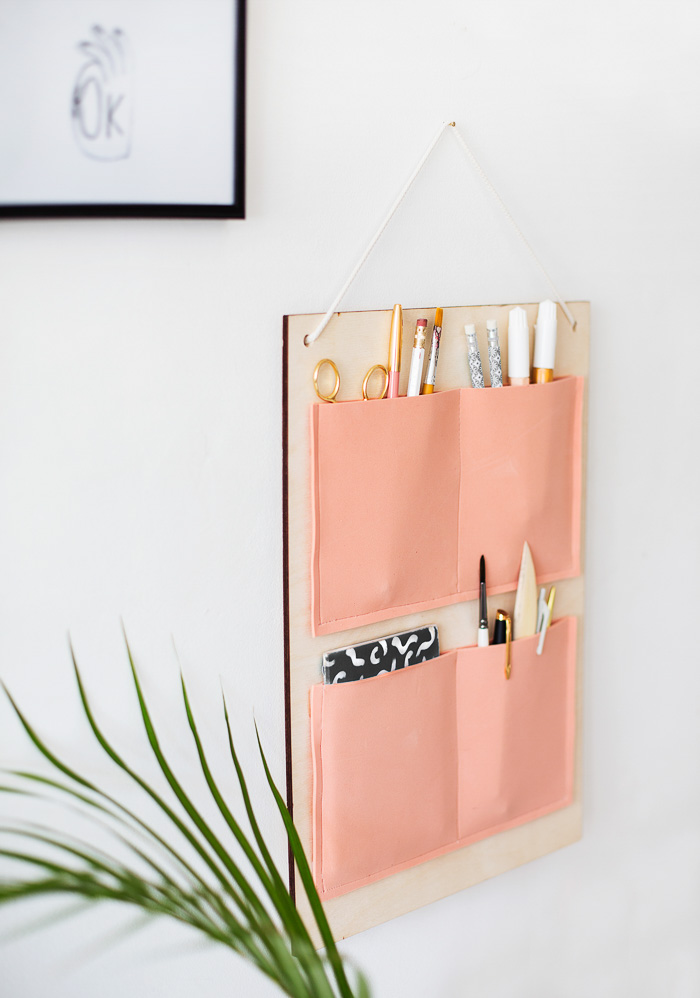 Hanging Organizer / The Lovely Drawer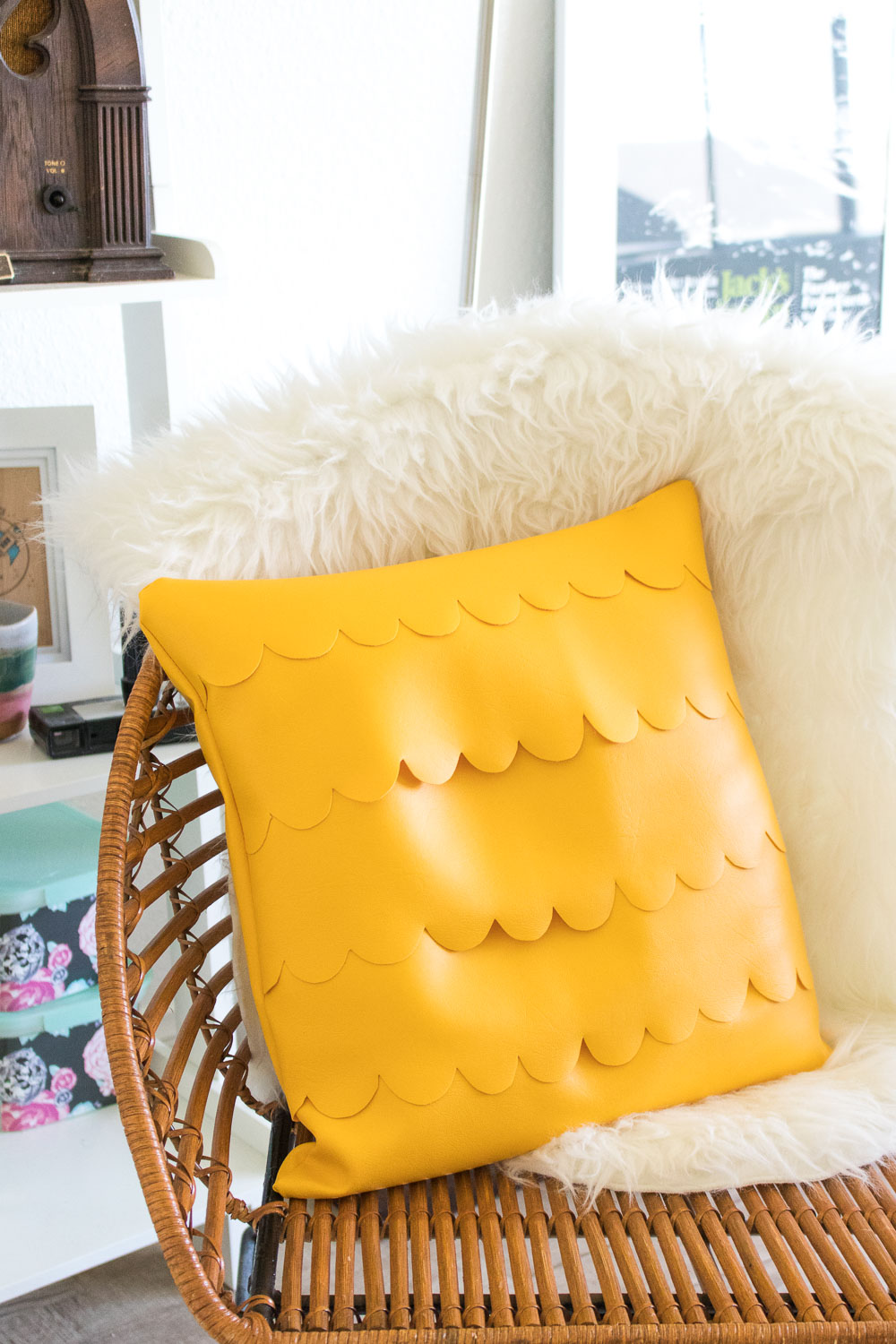 Leather Scalloped Pillow / Club Crafted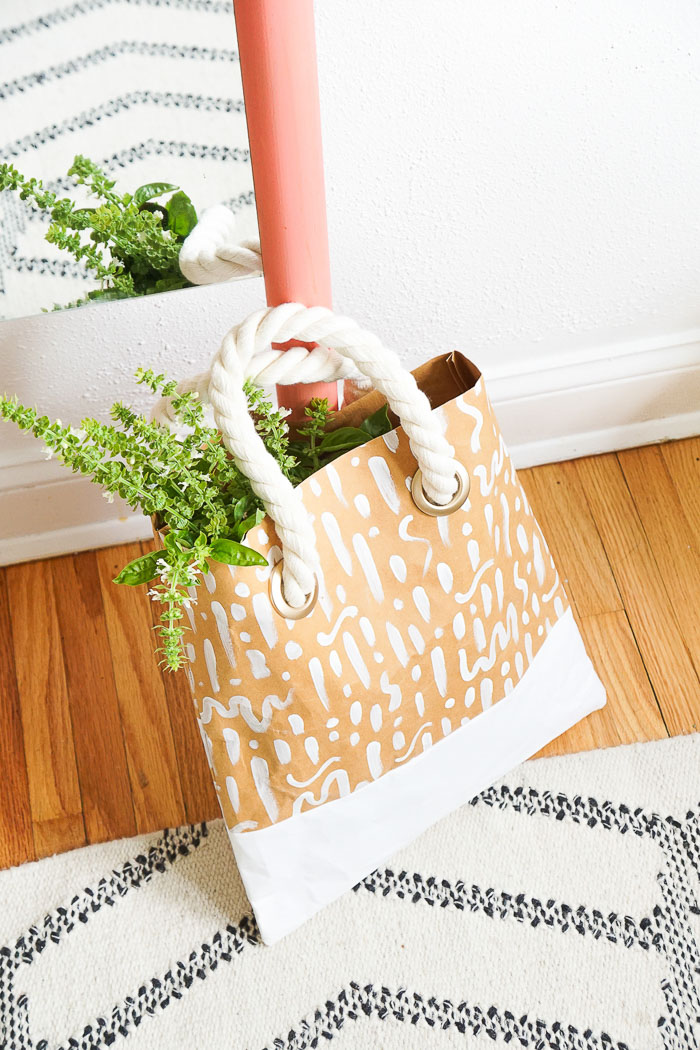 Patterned Paper Leather Tote / Sugar & Cloth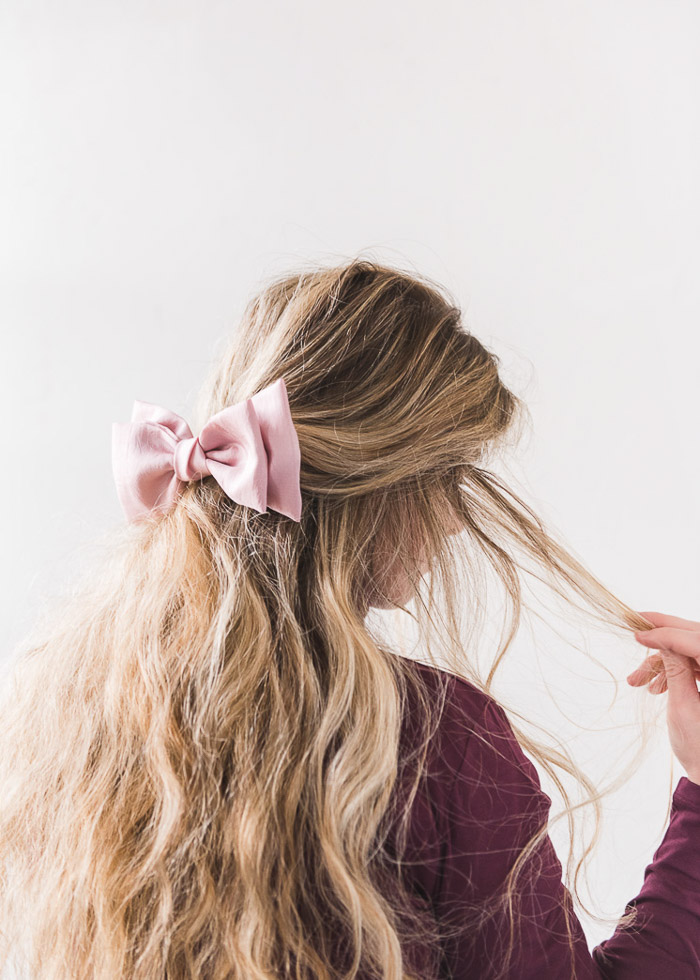 Silk Hair Bows / The House that Lars Built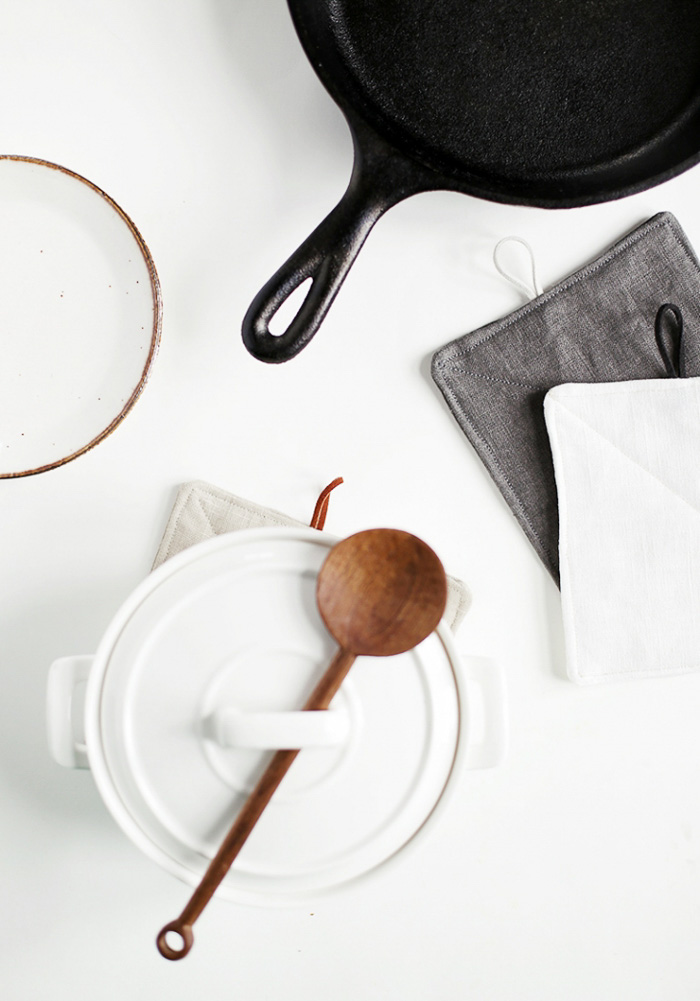 Linen Potholders / The Merry Thought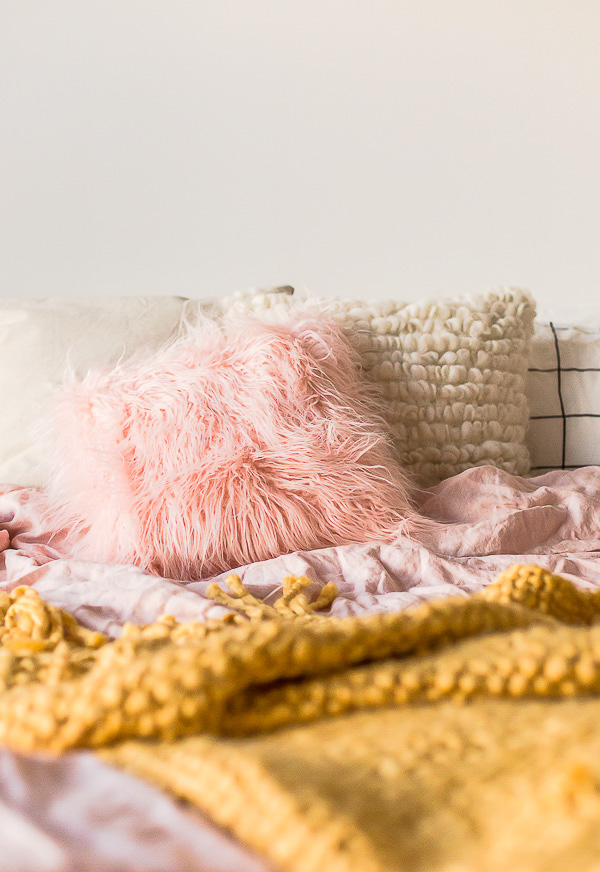 Faux Fur Pillow / Paper & Stitch
Are you feeling excited to sew something new? I'm a beginner myself, so I'm excited to try a new easy sewing project from this list to keep myself busy this weekend. Happy crafting!