/
DIY No-Sew Plaid Jacket Insert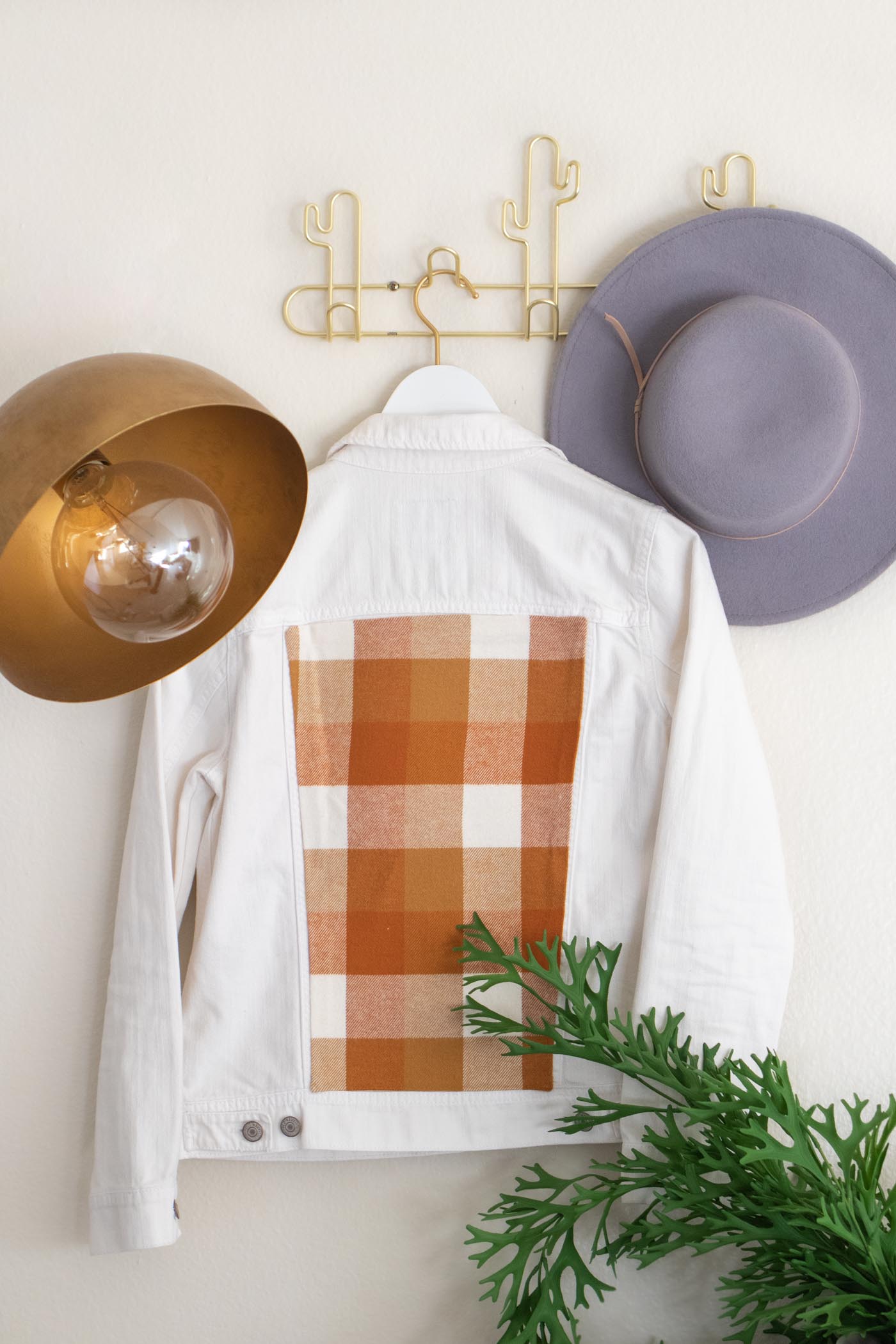 The following plaid jacket insert tutorial is sponsored by JOANN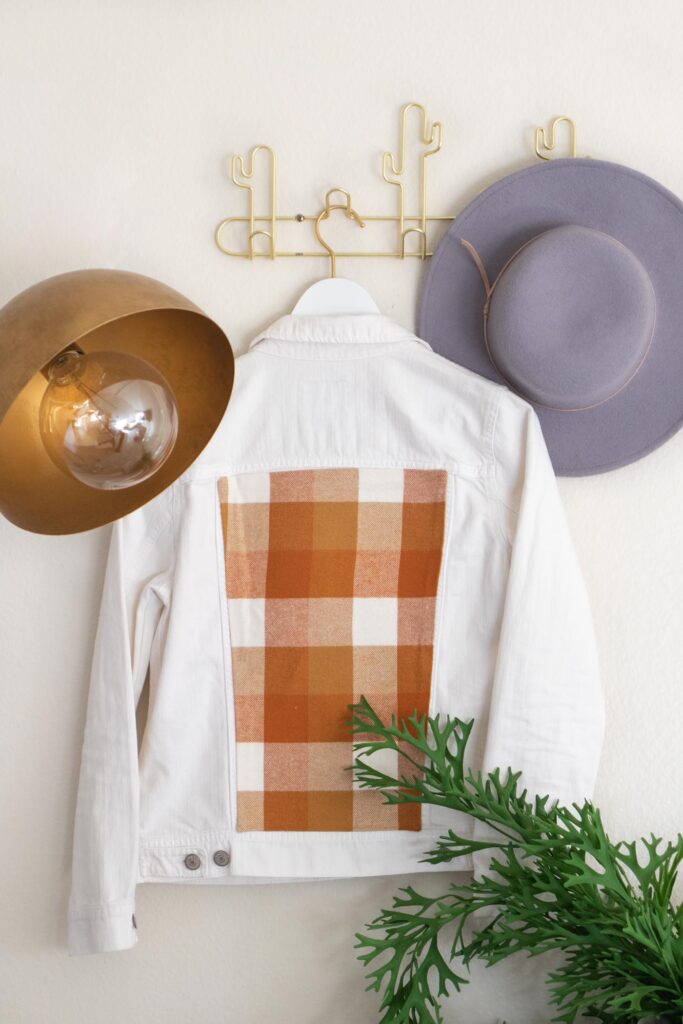 I've enjoyed every second of fall and couldn't wait to take advantage of cozy scarves, plaid patterns, soft fabrics and warm sweaters. Using this vibrant Plaiditudes plaid flannel fabric from JOANN, I made over the back of a denim jacket! You can recreate this easy, no-sew plaid jacket insert with your favorite fabric (Plaiditude has SO many choices!) and HeatnBond. With just your iron, you can update a denim jacket so that the back panel looks like it's been replaced.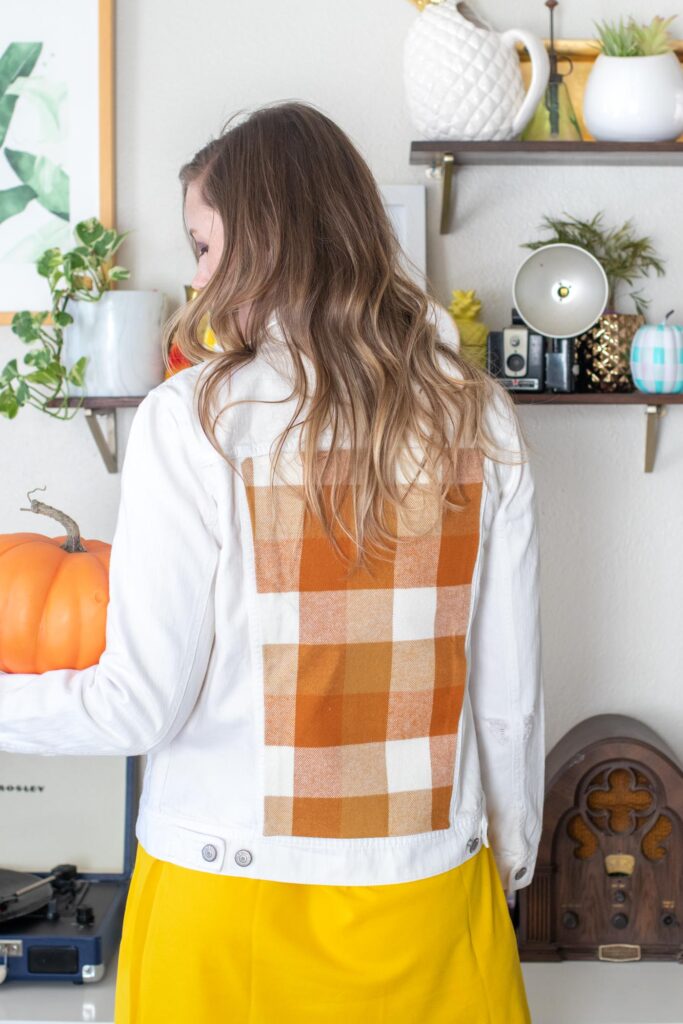 As you'll see when you walk through the fabric aisles of JOANN, there's a huge variety of Plaiditude plaid fabrics to choose from. I was drawn to this rust colored pattern for my plaid jacket insert, but it's so easy to customize this tutorial with your favorite pattern.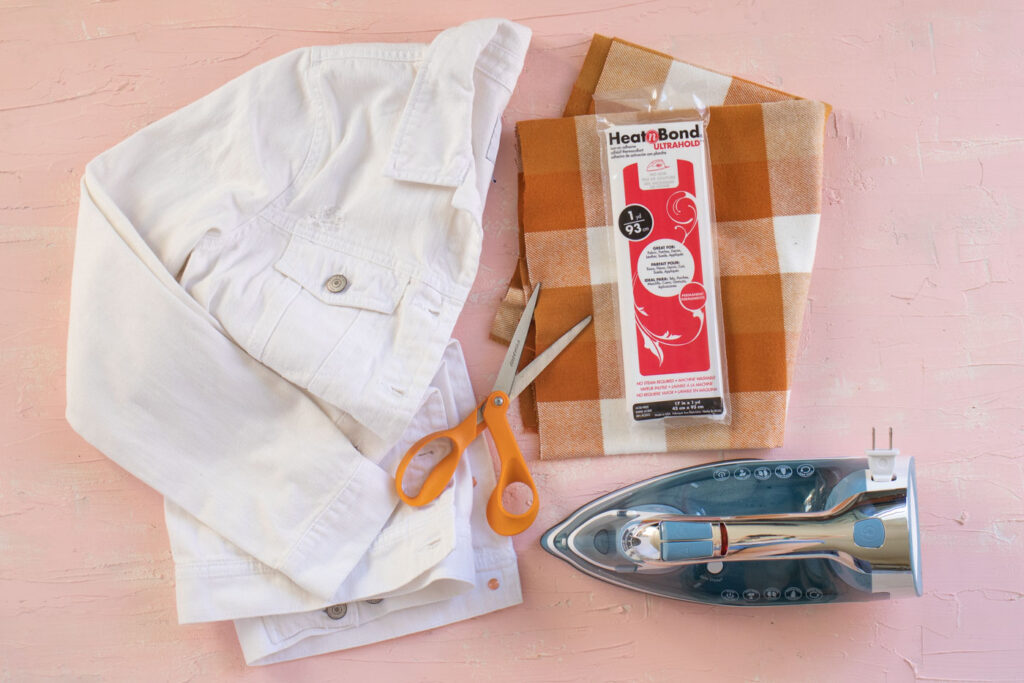 Supplies:
Denim jacket
1/2 yard Plaidtastic flannel fabric
Pencil
Fabric glue (optional)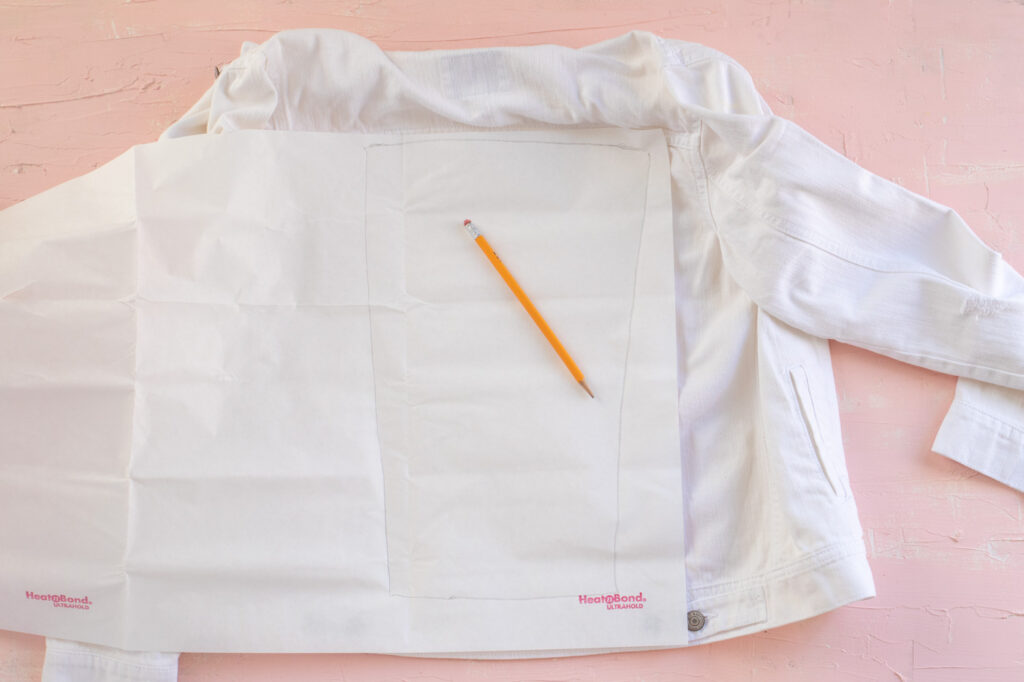 Step 1: Lay the jacket flat with the back facing up. You'll see a panel in the middle surrounded by seams. Place the HeatnBond on top of use a pencil to roughly trace this section of the jacket for your plaid jacket insert.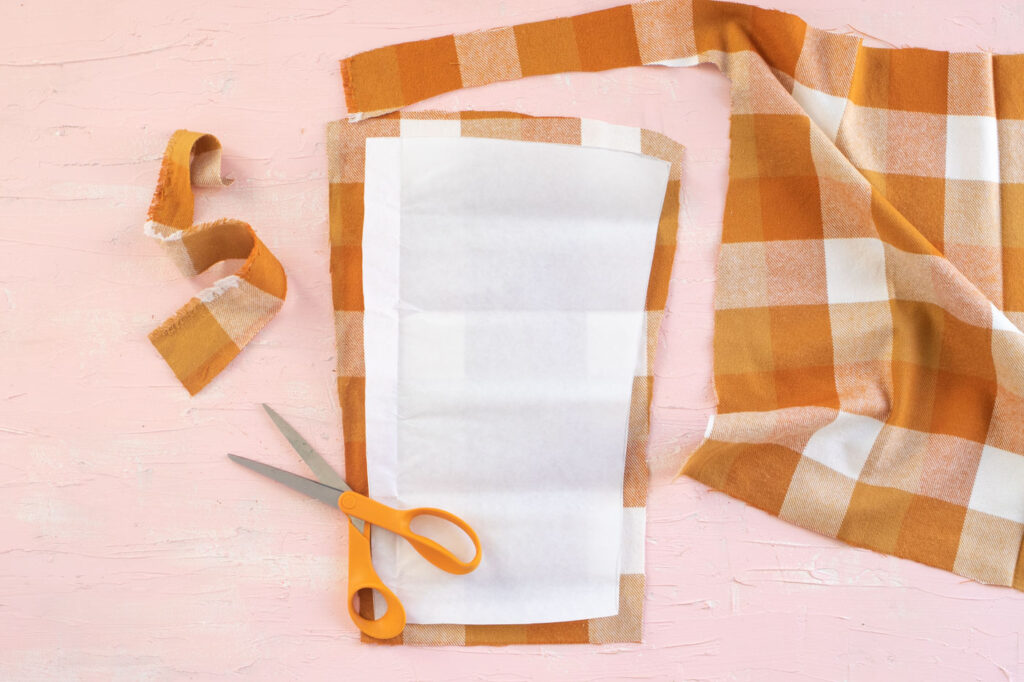 Step 2: Cut along the traced line. Then cut a piece of Plaidtastic fabric that is slightly larger all the way around.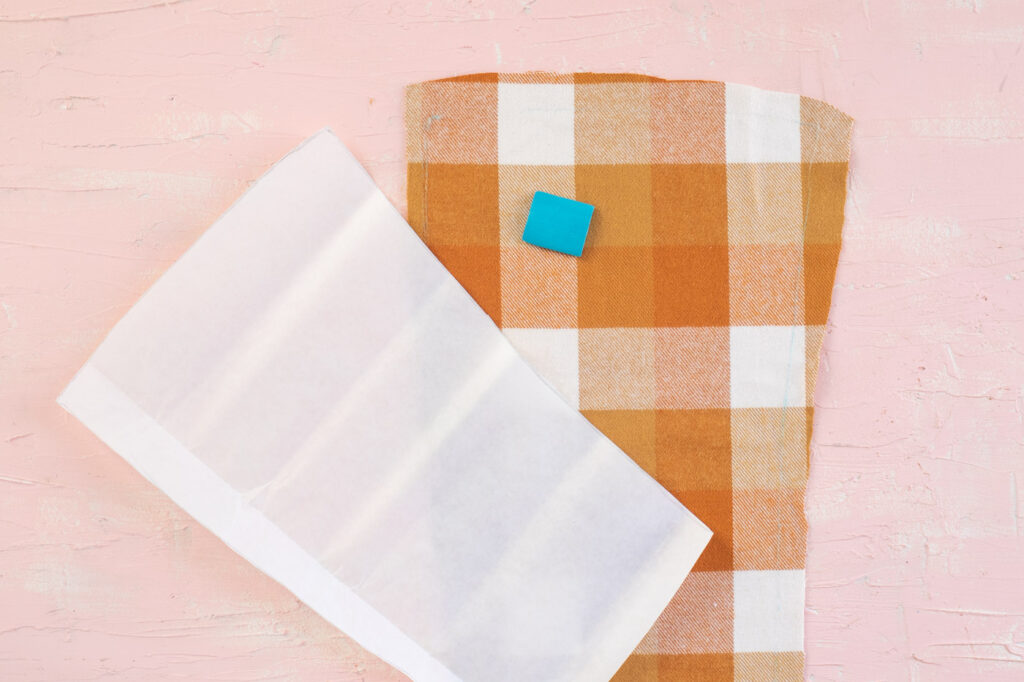 Step 3: On the backside of the fabric, trace the HeatnBond with chalk. If not using chalk, then use something washable and very light in color.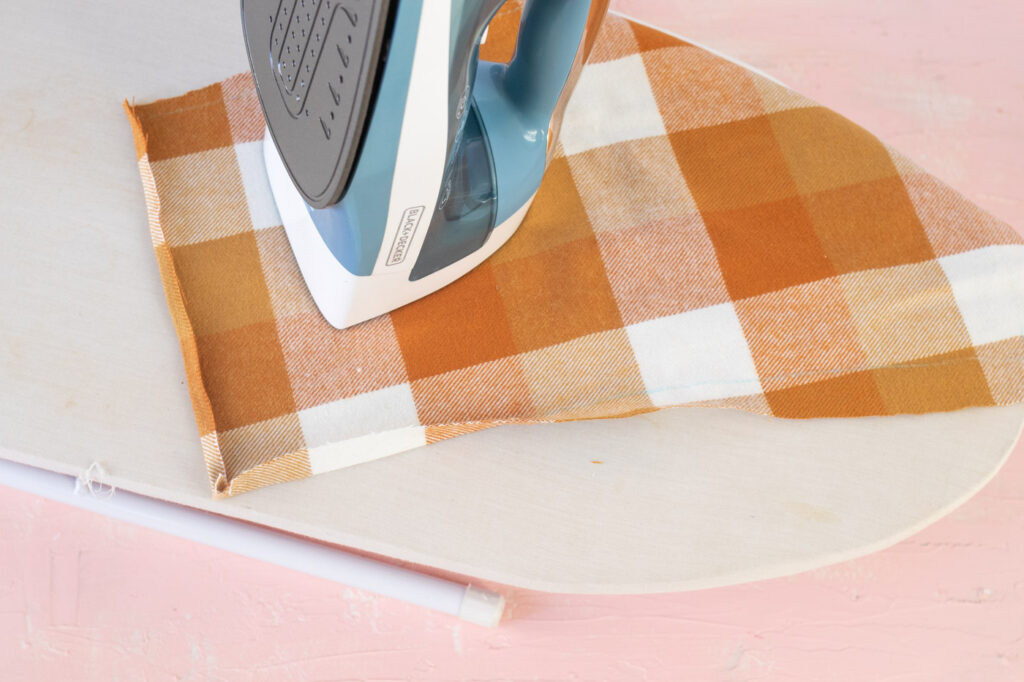 Step 4: Heat up the iron. Carefully fold in the edges of the fabric so that the creases line up with the chalk marks and press with the iron. Once folded all the way around, check the fabric piece against your jacket panel and adjust as needed.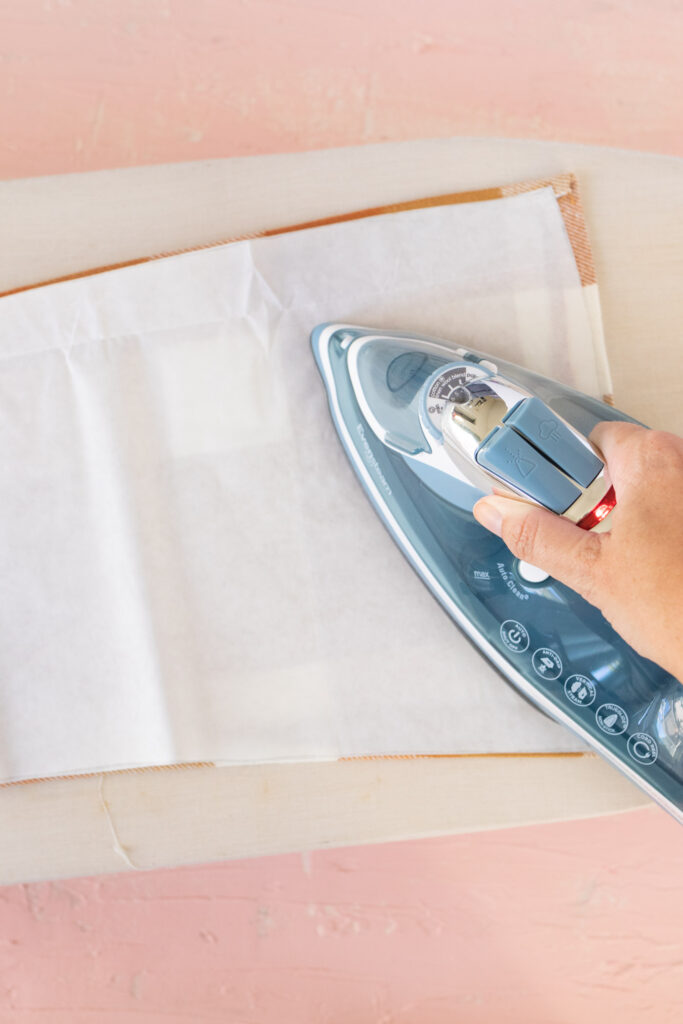 Step 5: Place the HeatnBond on the back side of the fabric with the paper side facing up. Follow the HeatnBond instructions. Press with the iron, then remove the paper film.
Step 6: Turn the fabric over and position it on your jacket panel. Press with the iron until the plaid fabric panel holds securely.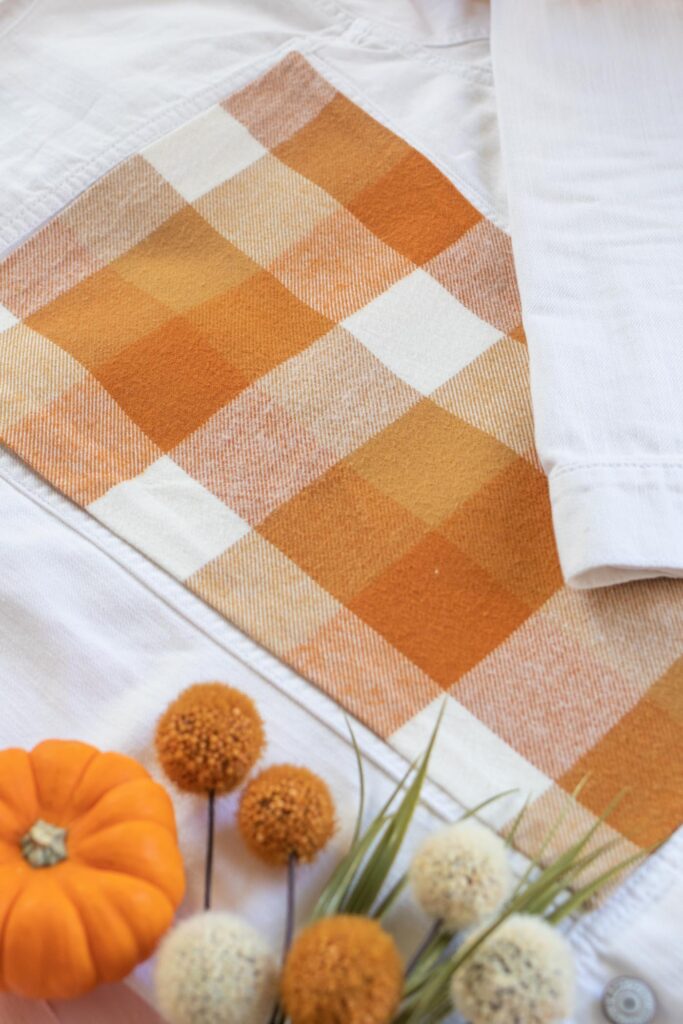 Step 7 (optional): Once the fabric is set, use fabric glue to add extra hold to the corners of the plaid panel. Although optional, I do recommend it because the corners could easily pull away over time.
This no-sew plaid jacket will be a cozy addition to my wardrobe, especially for our trip up north for Thanksgiving next week! How will you be celebrating?
Thank you to JOANN for generously sponsoring this post. All opinions are my own. Please this post contains affiliate links from which I may collect a small profit should you choose to make a purchase. Thanks for supporting the brands that keep Club Crafted sharing!