/
Stylish, Inexpensive Closet Storage Solutions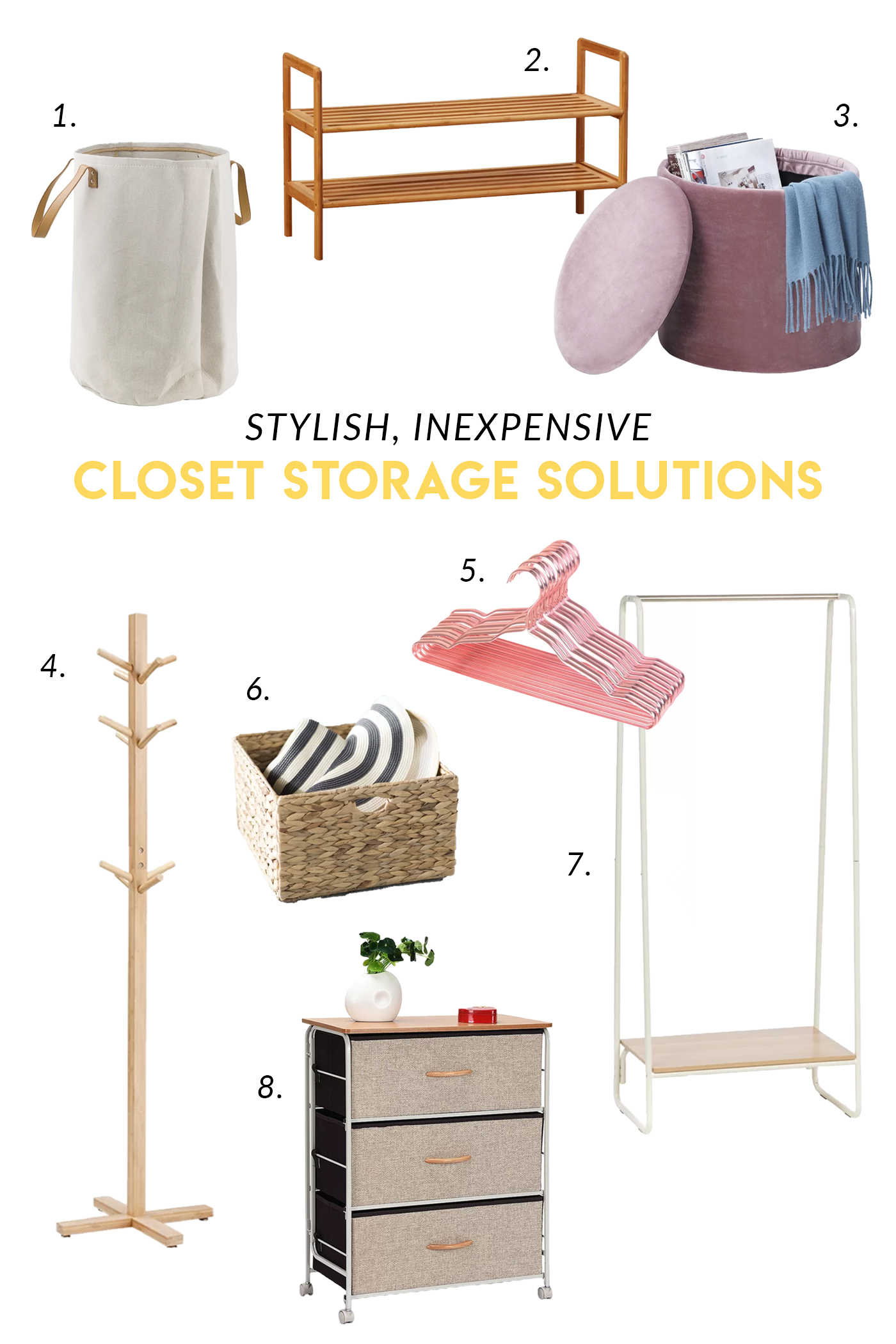 I'm working on a much-needed update in our bedroom that I can't wait to share soon, and I've been spending waaaay too much time window shopping as a result, so I thought I'd share my favorite stylish, inexpensive closet storage solutions! All of these closet storage products are from Wayfair (although not sponsored) and deserve a place in my bedroom, but for now, I'll leave them for you to admire. We have a blush, sage and marigold theme to our apartment – you can see my bedroom decor plans here. I can't wait to start bringing some of these plans to life this month and start preparing for fall. It'll be here before we know it!
Check out my favorite inexpensive closet storage solutions from Wayfair (everything is under $100!):
There are a few storage struggles I face:
Too many jackets/sweatshirts and not enough space for them
Many shoes, no better way to store them
Not enough space for folded items
We're working to add more drawer storage in our bedroom with a dresser makeover in one corner and the addition of drawers in our closet. Stay tuned to see our updated dresser – formerly these IKEA IVAR dressers that have been given a new look. I'm also adding hooks and potentially a standing rack to hold our huge abundance of jackets (we live in SoCal so I don't know why we have so many!) as well as my hats. Plus, shoe storage is an ongoing issue I'm working on along with all other inexpensive storage solutions hacks.
Progress is progress, right?! Can't wait to share more soon!